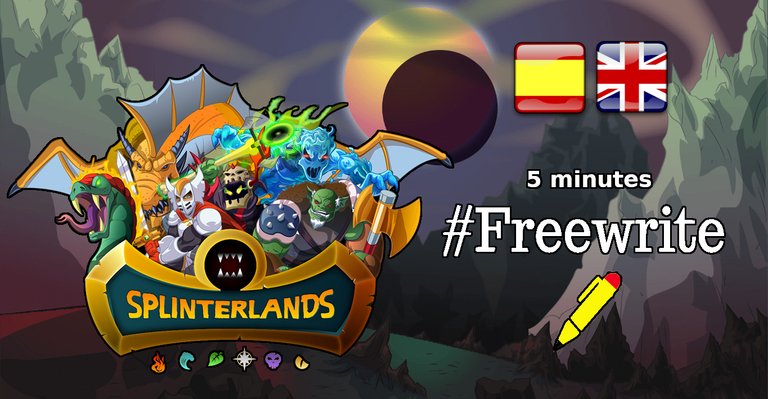 Salsa de hongos
Freewrite de Splinterlands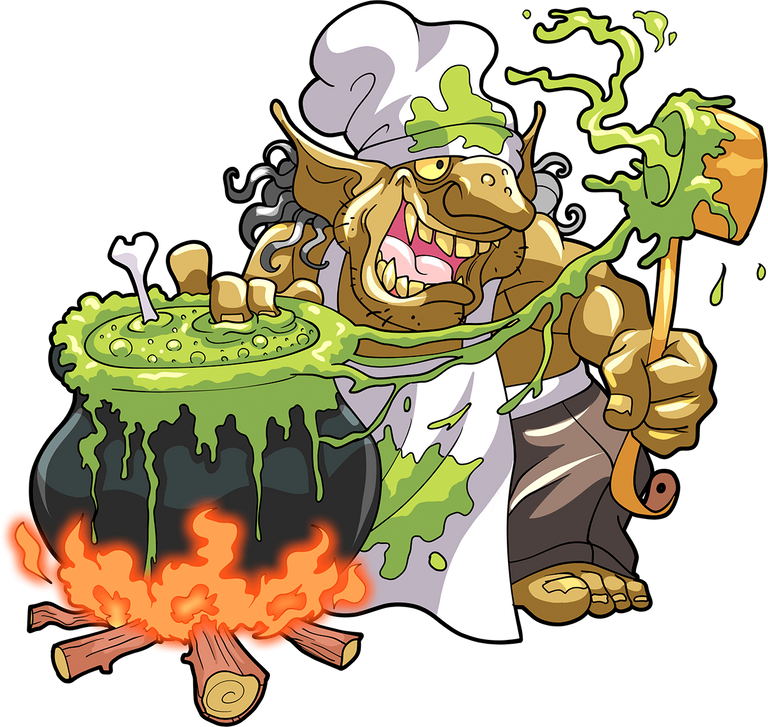 Las alitas de cocatrice crujientes son una delicia muy solicitada por los goblins, pero cuando son acompañadas con una salsa de Mushroon Seer, se convierten en toda una "súper comida", un manjar con el que muy pocos han llegado a deleitarse.
Esta salsa de hongos en realidad no es una creación del Goblin Cheef, al parecer copió la receta de un viejo grimorio que pertenecía al Magi of the Forest. Se cree que su consumo ayudaba a el mago del bosque a alcanzar la iluminación.
Cuando pruebas esta salsa literalmente puedes salir volando de tu cuerpo, puedes ver el mundo con sus formas y colores reales, te conviertes en el ser mas sabio y fuerte de todo Splinterlands.
Pero.. esto depende del observador, alguien que no ha probado los hongos y no cuenta con la clarividencia y sabiduría que estos proveen, no es capaz de reconocer el poder de aquellos que han alcanzado la iluminación, y solo es capaz de ver a un goblin con grandes ojos desorbitados y una fuente inagotable de baba que fluye desde su boca mientras balbucea las mas absurdas incoherencias.
Fin.

Mushroom sauce
a Splinterlands Freewrite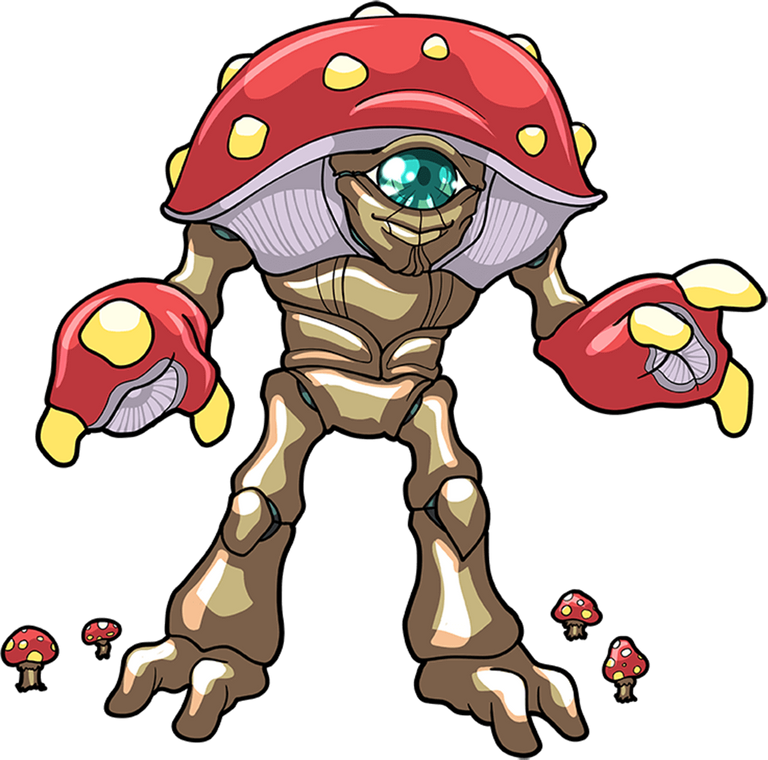 Crispy Cocatrice wings are a delight much sought after by the goblins, but when accompanied by a Mushroon Seer sauce, they become a "super food", a delicacy that very few have ever delighted with.
This mushroom sauce is not really a creation of the Goblin Cheef, he apparently copied the recipe from an old grimoire that belonged to the Magi of the Forest. Its consumption is believed to have helped the forest magician reach enlightenment.
When you taste this sauce you can literally fly out of your body, you can see the world with its real shapes and colors, you become the wisest and strongest being of all Splinterlands.
But... it depends on the observer, someone who has not tasted mushrooms and does not have the clairvoyance and wisdom they provide, is not able to recognize the power of those who have attained enlightenment, and is only able to see a goblin with large exorbitant eyes and an inexhaustible source of slime flowing from his mouth as he babbles the most absurd incoherences.
The End.

This is a little freewrite done in 5 minutes (approx), based on the world of Splinterlands (aka Steemmonsters), which I had fun doing and hope you like it.
You can also write your own freewrite, it's quite simple, just set the timer to 5 minutes and start writing.
Follow @mariannewest so you can be inspired by the prompt of the day. you can also follow @latino.romano if you want to do your freewrites in Spanish.
Thank you for reading and do not hesitate to leave a comment.
Este es un pequeño freewrite hecho en 5 minutos (aprox.), basado en el mundo de Splinterlands (aka Steemmonsters), el cual me divertí haciendo y espero que te guste.
También puedes escribir tu propio freewrite, es bastante sencillo, solo pon el temporizador a 5 minutos y comienza a escribir.
Sigue a @latino.romano para que puedas inspirarte con el prompt del día. También puedes seguir a @mariannewest si quieres hacer tus freewrites en Ingles.
Gracias por leer y no dudes en dejar un comentario.