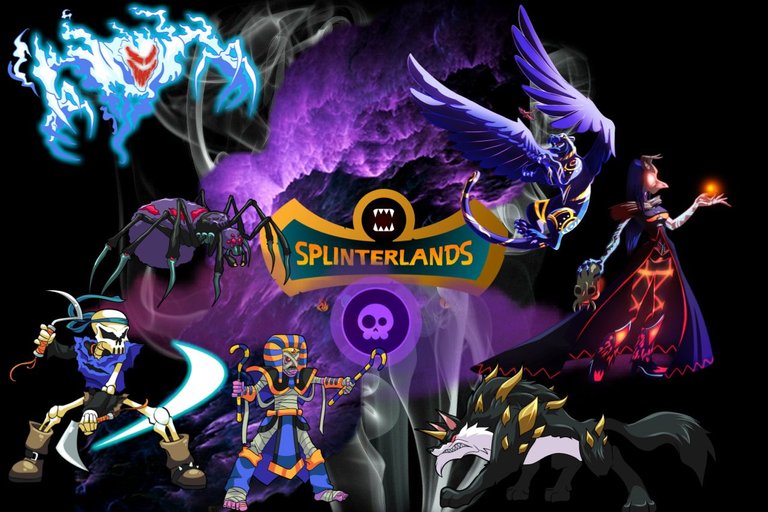 Buenos días, amigos gamers de la blockchain el día de hoy Les vengo a compartir una de las mejores batallas que tengo con una de las cartas que particularmente es un poco extraño de ver hacer un personaje del esfínter de muerte me parece bastante interesante, ya que es el Sprinter favorito que poseo.
Good morning, friends gamers of the blockchain today I come to share with you one of the best battles I have with one of the cards that particularly is a bit strange to see a character of the sphincter of death I find quite interesting, as it is the favorite Sprinter I own.
Eso tiene algo Bastante peculiar en lo que cabe de habilidades pues una carta que ataca de segundo lugar y que también tenga espinas es un Plus bastante bueno para este tipo de Sprinter.
That has something quite peculiar as far as abilities go because a card that attacks from second place and also has thorns is a pretty good Plus for this type of Sprinter.
Entre lo que cabe en el universo splinter las diversas cartas y conjunto de ellas son capaces de dar un buen resultado en batalla esta carta no la suelo utilizar mucho, ya que a mi parecer consumes mucho Maná.
Between what fits in the splinter universe the various cards and set of them are able to give a good result in battle this card I usually do not use much, because in my opinion you consume a lot of mana.
La batalla - The Battle

Battle ID
Esta es una batalla bastante particular pues conlleva la regla de ecualizador Qué es que simplemente los monstruos poseen lo más alto de índice de vida del monstruo que tiene más vida.
This is a rather particular battle as it involves the equalizer rule which is that the monsters simply possess the highest life index of the monster that has the most life.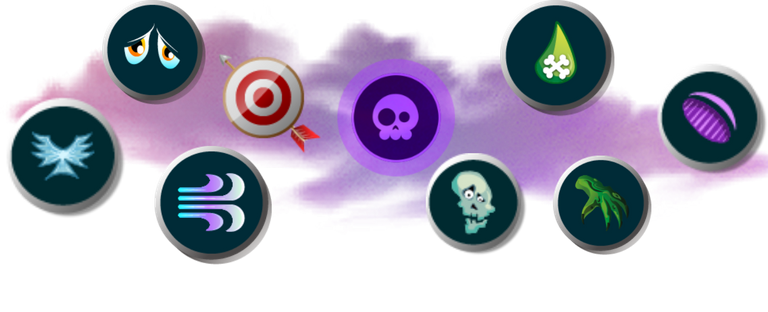 En esa oportunidad utiliza una formación totalmente de monstruos de muerte donde cada uno de ellos con sus peculiaridades ya qué a referencia de habilidades cada uno de ellos posee bastante debilitamiento hacia el enemigo.
In this opportunity it uses a formation entirely of death monsters where each one of them with its peculiarities since to reference of abilities each one of them possesses enough weakening towards the enemy.
En esta batalla se puede observar como todos y cada uno se operan como equipo juntando así el uso de ellos donde el Dark Ha'on le otorga bastante vida a su equipo dónde podemos observar que él Spineback Wolf es capaz de sostener al equipo una vez muere el pobre gatito.
In this battle we can see how each and every one of them operate as a team, thus joining the use of them where the Dark Ha'on gives enough life to his team where we can see that the Spineback Wolf is able to sustain the team once the poor kitty dies.
Esta formación fue pensada estrictamente Porque muchos de estos monstruos tienen muy poco nivel de vida, pero al aplicar estas habilidades en conjunto donde se ataca desde segunda posición se ataca desde última posición se añade en contra de los arqueros y los nombres de ataque de Cuerpo A Cuerpo un debilitamiento juntamente con veneno y dónde se reduce un punto la vida de los enemigos.
This formation was thought strictly because many of these monsters have very low life level, but applying these skills together where attacking from second position and attacking from last position adds against archers and melee attack names a weakening together with poison and where the life of the enemies is reduced by one point.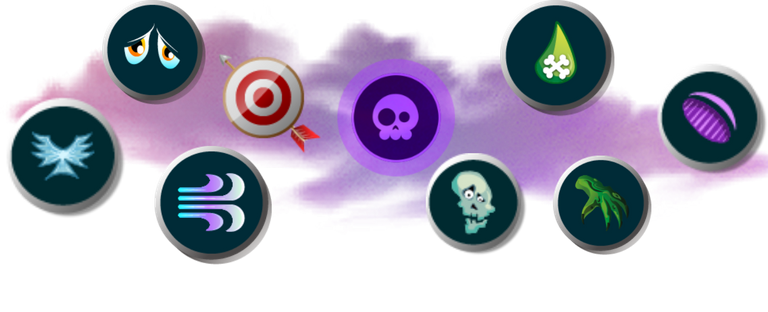 Algo bastante peculiar de los spliters de muerte es que son capaces de reducir en gran parte los ataques tanto de Rango, cuerpo a cuerpo como mágicos de los enemigos, esto a su vez que sus monstruos tienen bastante poder de ataque e incluso son capaces de herir y resistir hasta lograr la victoria.
Something quite peculiar about the death splitters is that they are able to greatly reduce the range, melee and magic attacks of the enemies, this in turn their monsters have enough attack power and are even able to hurt and resist until victory is achieved.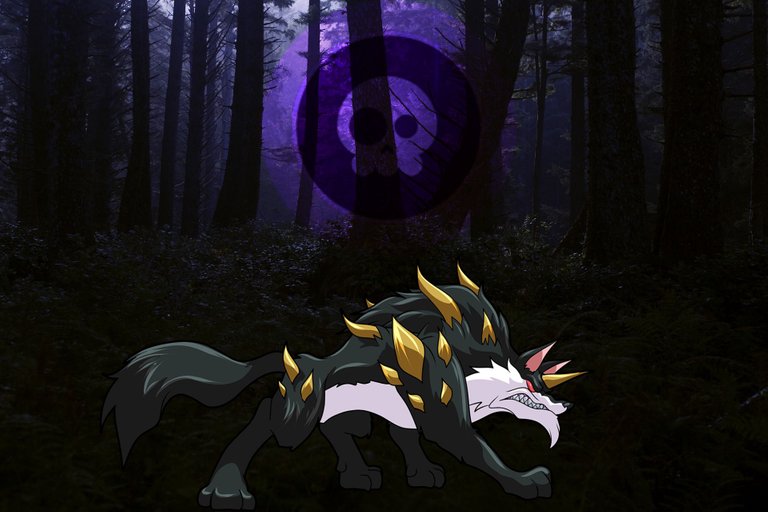 La carta del lobo actualmente la posea un nivel muy bajo donde aún no es no muestra su máximo potencial Eso sí es una de las cartas que solamente utilizó dependiendo del modo de batalla en el que esté jugando, ya que mi gato oscuro necesita un buen compañero.
The wolf card currently has a very low level where it is not yet shows its full potential. However, it is one of the cards that I only used depending on the battle mode in which I am playing, as my dark cat needs a good partner.

Support me on Brave Browser:
https://brave.com/yon705
Splinterlands. Collect, trade, battle.
https://splinterlands.com?ref=yonilkar
Join LBRY a no censored video platform :
https://lbry.tv/$/invite/14FGMZCeJkLqwBpTAagQ5b4wcPCXhiLC
https://twitter.com/Yonilkar777