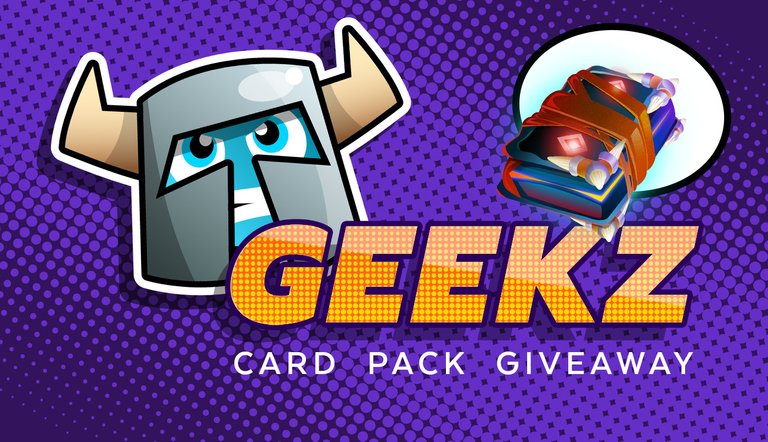 Easiest "contest" ever.
The first 25 qualified subscribers to the GEEKZ community get a FREE Splinterlands Untamed pack!
Did you notice the word "qualified" was both bold and italics? That's cuz you've gotta actually be a GEEK to qualify. Lucky for you, it's pretty darn easy to "qualify".
As long as you've written a blog post anytime in the last 6 months that is related in any way to something GEEK-ish (you mention the word "comic book", "gaming", "smeagol", "yoda", "batman", "Jon Snow", "Mr. Meeseeks", etc), then you qualify. If that's YOU, then all you have to do is hit the subscribe button.
SUBSCRIBE button can be found here:
https://steempeak.com/c/hive-187525/created
Even if you have NOT written anything GEEK-ish in the last 6 months, don't worry. There's still hope for you! Just hit SUBSCRIBE...THEN write something geeky in the GEEKZ community. We'll count that too! Just make sure it's not a stupid one-sentence submission from an account that was made the same day (with a reputation lower than 25). I mean...come on. My standards are low...but not THAT low!
If you're already a member, then all you have to do is make sure you have proof of your GEEKness, haha.
I think this makes for a great first giveaway since Splinterlands not only represents one of the coolest and easiest introductions to STEEM--but to all of crypto!
Not that long ago, I was reading a post from @blewitt where he was talking about his plan to onboard comic book fans to STEEM. I thought it was a very cool initiative. And now with tribes, communities, and the evolution of the Splinterlands mobile app...it's only going to get easier and easier to push for more widespread adoption of the platform.
Exciting times!
More contests on the way, but first we need more members before we get to the good stuff. So let's go, people! It is the AGE OF THE GEEK!
Card Pack giveaway rewards will be sent out within 48 hours of your GEEK validation.