My introduction to Hive and Splinterlands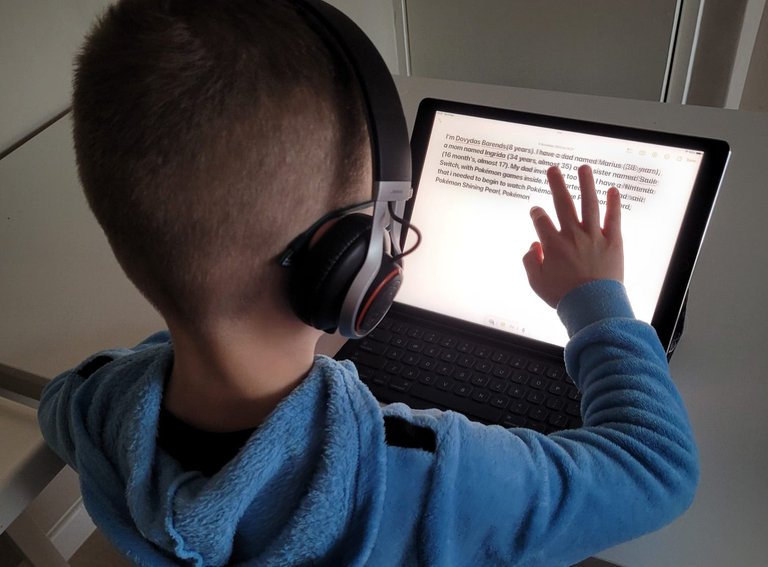 Who I am
My name is Dovydas and I am 8 years old. Actually, my birthday is going to be tomorrow so I will be 9 years. My #birthday party is going to be in a very nice playground. There will be 9 friends of mine who will come to my party. I have a mom named Ingrida, a dad named Marius, and a sister named Saule. We are all a #family and I love them very much. I go to school and I like it a lot. I like math and reading. I can already read books that are for bigger kids. I also have a lot of friends at school but also some rivals. These are my friends: Kayne, Amin, Denzel, and Daniel.
I can sing very well and can sing the best of my #school (only the music teacher can sing better). My favorite songs are by Bruno Mars and Adele. Songs like…" When I was your Man", "Talking to the Moon" "When we were Young" and many more. I also like #sports a lot and I used to go to Aikido, but then I stopped. My next hobby is gonna be tennis. I am waiting for when I can start.
I have a Nintendo Switch with #pokemon games inside. Those games are Pokemon Sword, Pokemon Shining Peal, Pokemon Legends Arceus, Pokemon TV, and Pokemon Quest. We opened a pack of Pokemon and guess what… we got a Secret Rare #Gold card! Its price was over 45 Dollars.
Hive and Blockchain
My dad @minigunner from @coldbeetrootsoup invited me to #Hive so I could learn more about #Blockchain and Hive. I learned that blockchain is a big network of blocks and each block has data in it. Every user has a copy. That information cannot be changed and if someone will try to change it, it will be cut of from the network.
Splinterlands
I'm gonna play Splinterlands with dad's #monsters and #summoners. He's gonna send me his cards. He has #legendary cards, common cards, and maybe #promo cards!
My birthday is tomorrow! I can't wait to see everyone and play with my friends.
Thank you for reading this!!!
---
---