Proposal-Proposal-Proposal!
Proposal-Proposal-Proposal!
Lately there have been a major change in the Splinterlands governance in terms of SPS DAO proposal system. Since the launch of SPS DAO, it was only Splinterlands team who forwarded and listed proposal for community support. But about 8 days back, the Splinterlands team is now allowing any community member to forward a proposal for vote. The method is fairly simple and described in this official post.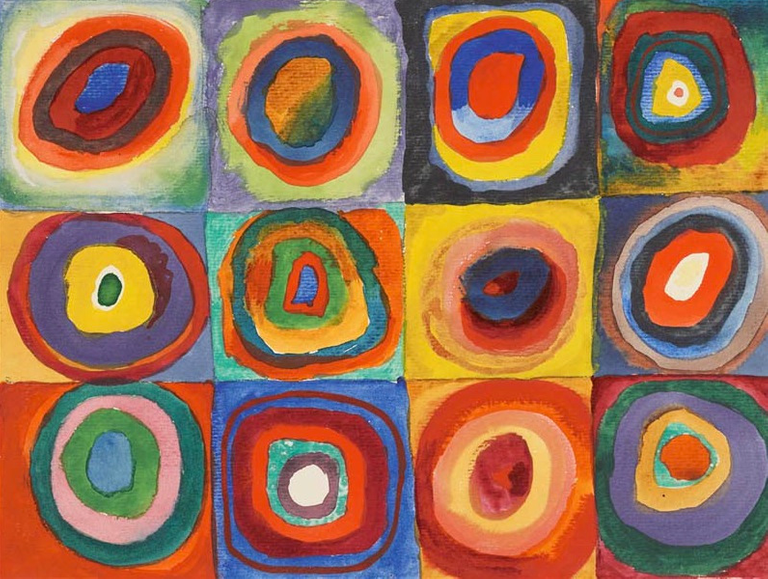 Source
Since that post, within a week time there are as many as 3 new proposals have been forwarded by community members. This is a great initiative. For the first time any stakeholder can exercise their power and ability as a long term investor in the game. They can propose a change and exercise their rights to govern that change. This is absolutely the first for any working web 3 game in my opinion. I think we have every reason to be proud of the fact that team/the game makers trust us with this great power.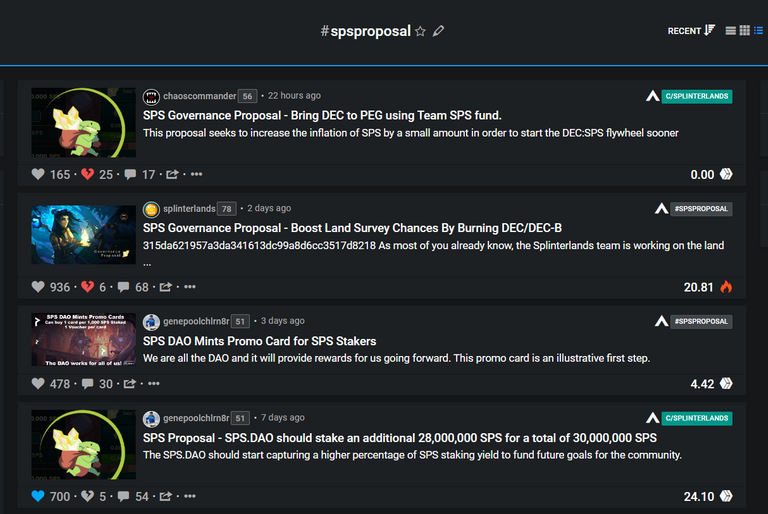 "With great power comes great responsibility"
The trouble with this can potentially be, virtually anyone can forward any proposal, because the entry cost is relatively low: only 100,000 DEC = $60 (at current prices) $100 (at the elusive peg!). If you send $60 to null, you can forward anything you like! Hey! But should you? Can you? Sure you can. But at what cost?
Let me tell you a story. At hive, I am also a stakeholder. What I do for hive on this blockchain is what is known as 'abuse control'. Since at hive, anyone can post anything, and can get rewarded. We have a system that can control the spam by the use of Downvote. It is same as upvote, but negative. It is designed to send the 'potential reward' back to the reward pool. Please note, at hive, the rewards are not yours until day 7 at payout. It belongs to the community. The community can upvote and give you rewards, and also can downvote and take the rewards away. You can no control over that. This has been the only effective tool that we have at hand to control abuse.
Why I am saying all these?
I am writing all these to notify Splinterlands users, who may or may not be familiar with hive blockchain etiquette. If community member feel that your proposal post is not noteworthy they can and will downvote your post. It may just to signal a disapproval or it may also to signal that the community member saw your post not worth any rewards, in other words, SPAM.
What can you do?
Please think about the proposal before forwarding it to the community. Discuss your proposal in written form (off the chain) with major stakeholders. Ask for feedback before publishing.

When you publish, decline rewards, or send your rewards to null (burn it), just like Splinterlands does. Do you see the 'burn' symbol in peakD next to all Splinterlands posts? That is burning rewards. It does two things. It automatically promotes the post in hive trending list. Also if you decline rewards, your hive reputation (the number next to you name) can't decline. Especially if you get lot of Downvotes, you can still protect your 'rep'.

Please think, maybe in your mind this proposal is good, but is it needed right now? Or, it can wait 6 months?
If you follow these simple guidelines, I think you will be in a happier place. Always remember: "With great power comes great responsibility". Please think twice before publishing your proposal to the community, because once it is out there, community can do whatever they want with it.
splinterlands/the-splinterlands?si=c5533244312f483ca0e23fc0b6bdaf13&utm_source=clipboard&utm_medium=text&utm_campaign=social_sharing soundcloud ~~~
The Splinterlands

---
---