Enter To Win This Gold Foil Pelacor Splinterlands Card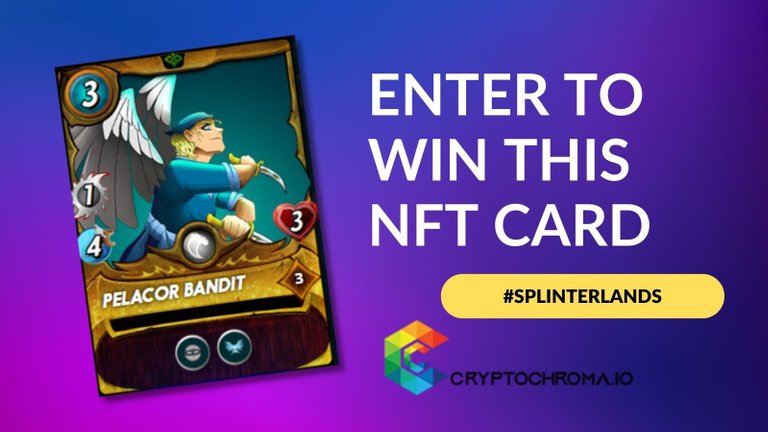 Another big thank you to everyone that took part in our last giveaway. We had some huge support and those tips in comments(🍕 PIZZA , 🍺 BEER, 🎮 PGM, ❤️ LUV , 🍷 WINE, 😆 LOLZ, 👫 ENGAGE, ❤️ ALIVE, etc.) and upvotes greatly helps.
This week we fell a little in total entries to 29 however I account for that being sick that week for the drop off. Huge shoutout to all of you who are taking the time to enter to win and help spread the word. That help is going to allow us to have more winners and bigger prizes as we grow. We also only had one entry via the widget so moving forward we are not going to bother with that. I was hoping to be able to embed it directly into the post here however that isn't working sadly.

If you would like a head start you can join our Crypto Gaming Giveaways email list here
https://www.subscribepage.com/a3c6q3
We will only send out one email a week starting as well roll out our weekly giveaway but as things pick up we will most likely do 2 or 3 a week and expand from there as we push into new games. At least that's the goal.


Proof Of Last Winner
from this post - https://ecency.com/hive-13323/@cryptochroma/enter-to-win-this-gold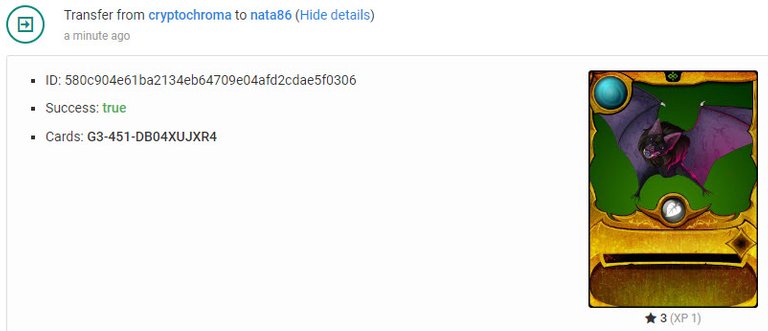 This Weeks Giveaway
This week we are going to giveaway another gold foil card. This time being the famous Pelacor Bandit!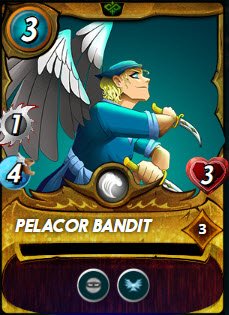 With a combination of sneak and flight this little card puts up a good fight.

How To Enter
Required
Must be following @cryptochroma
Drop a comment with your IGN for Splinterlands
If you don't have a Splinterlands account yet feel free to join here Join Splinterlands
Optional: Drop any size upvote on the post (This helps us provide better prizes and reach more people as we grow
Optional: Share this post with others
Optional: Drop comment tips such as 🍕 PIZZA , 🍺 BEER, 🎮 PGM, ❤️ LUV , 🍷 WINE, 😆 LOLZ, 👫 ENGAGE, ❤️ ALIVE, etc. these also help us grow our reach and prizes.

How Your Votes/Tips Are Used
Votes and tips help us to cover the costs of these giveaways but also to start building revenue streams in order to fuel larger giveaways. The ultimate idea of this is to generate enough hype and funds that we can run more giveaways and larger giveaway to really attract people from all over and outside of #hive. The current primary goal is 100 Hive to help cover resource credits so we don't run out of it for comments and posts etc. After that we will start building stacks of things like #woo tokens for staking, #SPS for staking rewards and more. I think SPS could be a cool one as we could offer up voucher giveaways and more.
---
---