Splinterlands Idea | Achievements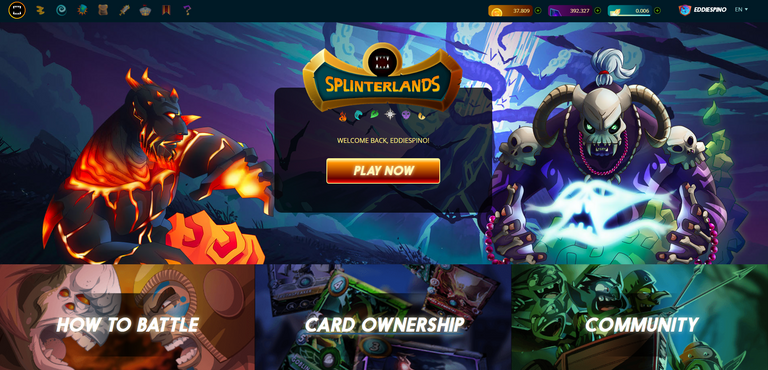 ---
Hey, Splinterlands Community!
It is my first Splinterlands post in some time, and I want to share some ideas that I think are cool. I know we are going through a rough time with this crazy market, but I think it is a good time to keep building. I am optimistic about the future.
As you read in the title, my idea is about achievements. This is something that I think was on the roadmap, but it has not been developed, as far as I know. The other day I was listening to the town Hall, and the team talked about some great ideas to make the game more fun. My idea is to keep track of several actions in the game, and those can be counted to earn rewards. The rewards could be tokens, skins, cards, avatar pictures, titles, or even soulbound NFTs.
Achievements could be random, and they could be daily weekly or even lifetime. These achievements could have rarety depending on the odds or how difficult they are to complete. They could go from very basic to very specific, for example:
Win a certain number of matches with a specific Splinter.

Win matches with a legendary card or foil card.

Count the number of draws.

Win with poison damage or with "Thorns" damage.

Reach last standing and win.

Deal the winning damage or blow with Furios Chicken or another special card that is not very strong.

Win a match that has a very low chance of winning. This could be because of luck and the opponent missing blows.

Win a match using a high number of mana. Maybe more than 70, which is not very common.

Win streaks. Win three or five matches in a row, and count every time that is achieved.
What other types of achievements come to your mind?
---
As I mentioned, these achievements could be daily, weekly and seasonal. This could incentivize people to log in daily to complete these challenges or achievements. I think this can make the game more fun.
---
---
---
---