🦃Thanksgiving Day Splinterlands Tournament - The Golden Gobbler🦃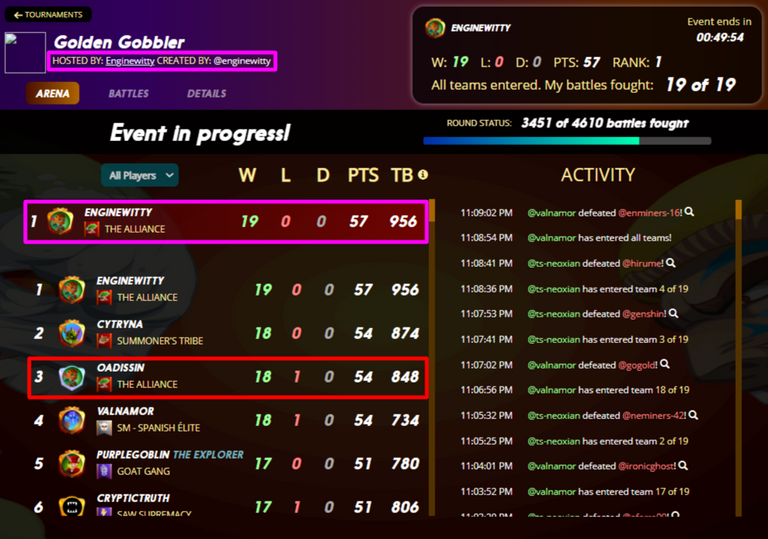 Happy Thanksgiving Y'all!
So I sponsored a tournament for Splinterlands today. I figured I better show up and whoop a little ass so people know I'm not some random player just trying to make a name by scheduling a tournament. The rounds were quick and it had 20 player groups. I've been playing since it was born and still do. The funny thing is, I destroyed people in it! I haven't gone undefeated in ages.
What I really loved, is that even though @oadissin has that one loss, it was to me and they are even in our guild! So mad props to you! Thanks for playing everyone and I hope it was fun. If you like the shorter rounds, do let me know as this was a trial run for future things. As for the graphics, it was turkeys, and it was showing for the first few days, not sure why it went all gobbldeegook on us. Hope everyone had a great stomach stuffing today!


Is Voting #WITNESSES difficult?
Let me do it for you!
Set me as your PROXY VOTER!


---
---