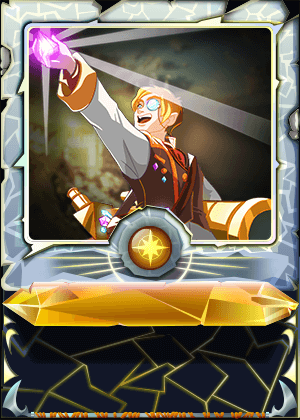 Lensmaster is kind of niche
The first Dice airdrop has already hit us in the Splinterlands Blockchain Game! Out of it comes the 1 mana legendary white monster, Lensmaster, which has 1 ranged damage. At higher levels, he gets Blind and Shatter, breaking tanks. That makes him the opposite of a Flaming Monkey with its Swiftness and Repair abilities, mending tanks.
Despite the gigantic price difference, Flaming Monkey is actually more useful than Lensmaster at most card levels, since its Repair is really good and it's available in silver rank, while Lensmaster only gets Blind in gold rank, where it doesn't matter that much. Not to mention a simple 1 attack damage doesn't help against most tanks which will just brush it off with heals or shields.
Even if you need something for white, Creeping Ooze an option just as good as Lensmaster, because it can skip dying too soon through having a melee attack so it doesn't get sniped. Ooze's slow might be as effective as Blind, but it also helps your own monsters not missing attacks, so it evens out.
I'm kind of disappointed at Lensmaster. Considering what it adds to the game, it feels like an Epic card at the very best. It should probably be just a rare because its use cases are niche at most. It certainly isn't good compared to Albatross. I didn't get one in the airdrop by the way, so add an extra pinch of salt for that.
Lensmaster still comes as bonus card to those who got it from the airdrop, which has certainly made Dice that much better for them. There will still be five more airdrops, so let's hope the upcoming legendaries are a little bit better.
Luckily, the existing legendaries and summoners are very, very nice, so buying Azmare Dice today is still very much worth it, specially considering there are more airdrops to come.