"He who controls the Dark Energy, controls the fate of the Splinterlands!" - The Grand Seer
Context
Since the release of DEC in May 2019, and with it, Mystery Potions, 249 Mystery Potion Promo cards have been released, 11 of which have been gold. The current running Mystery Prize, The Mighty Dricken has only 25 (as at 30th September) cards left to be won.
At the beginning of July I began to post daily statistics regarding the approximate value of Mystery Potions received, an approximate cost, and the net effective impact on DEC supply from the value received. This month ~303310 DEC value was removed from the ecosystem across 30 days of Mystery Potions.
For those not familiar with Mystery Potions, for the price of 1200 DEC (or less with guild discounts) a player can currently receive one of the following prizes:
Legendary, Alchemy, Quest and Mystery Potions.
Any currently printing rewards edition card (standard or gold) .
UNTAMED Booster Packs (previously ORBS were included).
Mystery Promo Cards (a 50% chance each day of being given out).
Previous Monthly Reports:

September Highlights
No gold Mighty Drickens were released.
On average there were 96.3 Mystery Potions were running.
On average there was a 53.33% chance of a Mystery Prize was awarded each day.
886 UNTAMED Booster Packs were won, up 40 from last month.
Total DEC 🔥 value of rewards cards 58,540
Total DEC value of potions was 812,150.
Mystery Prizes
16 Standard Foil Mystery Cards valued at 520,800 won.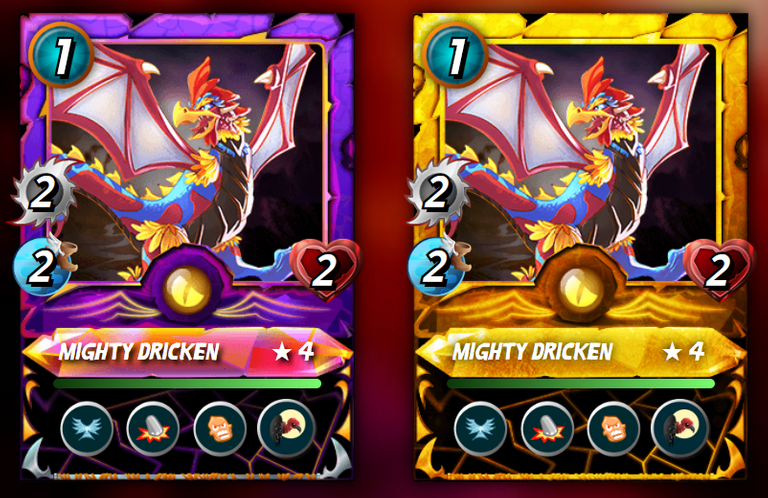 @forever-crypto @goldmatters @grand.high.witch @hossainbd @kaisergunzz @krighton @lightabsolute @majstor @miskec @rce @reseller @romanforever @roomservice @saarlaender @strongtime @vikashpratap
C2-238-17JJWLFDV4 C2-238-1QLHX4Y6DS C2-238-79SA096WZK C2-238-84CBLCB6OW C2-238-9WXURLM2PC C2-238-9XIQ7WZWOW C2-238-C1LRIUBFN4 C2-238-D4QO42ZRPS C2-238-H5LFB85TA8 C2-238-IIC17R5BLC C2-238-K3MJJ54SGW C2-238-KDHL36OMG0 C2-238-M2KWVMS48G C2-238-N70BR1KCTC C2-238-SNK3EFBH28 C2-238-T55H5N06NK
Charts
Daily NET DEC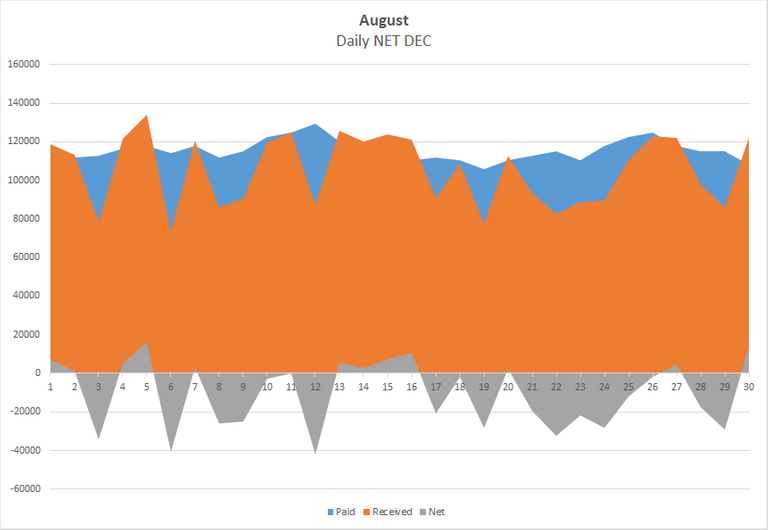 NET DEC (1000s) vs Mystery Potions Running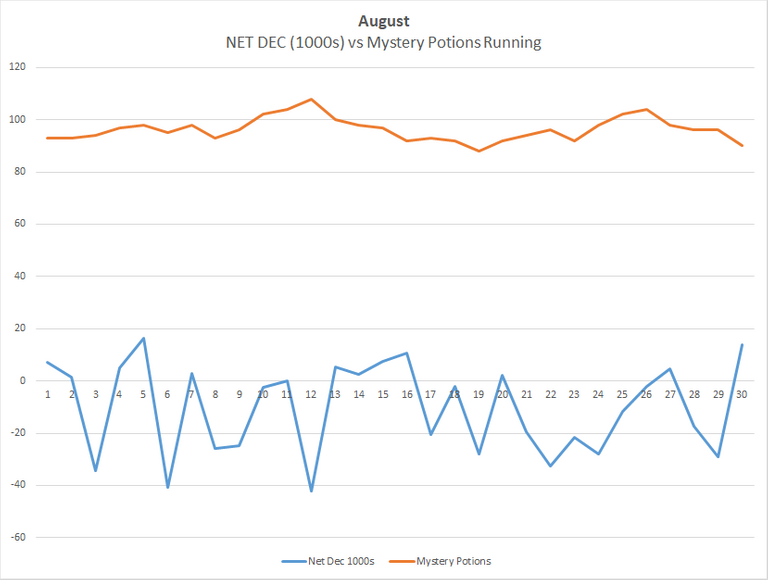 Reward Distribution (qty)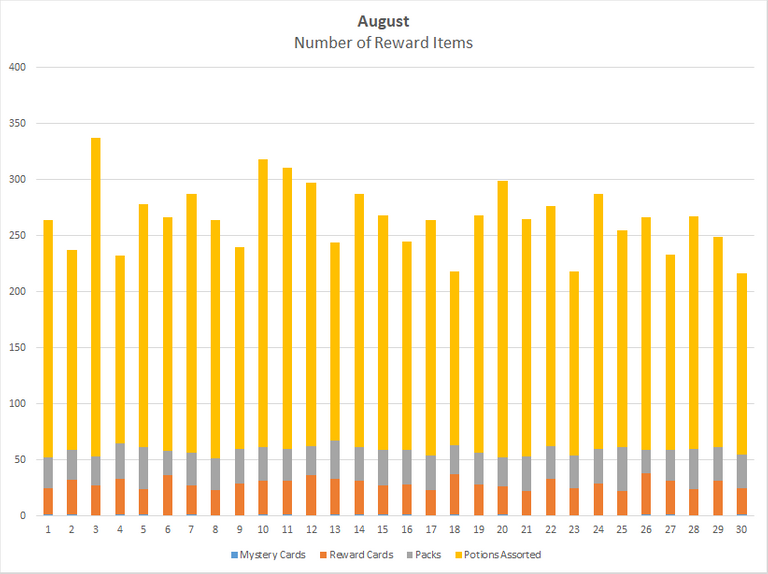 Reward Distribution (DEC)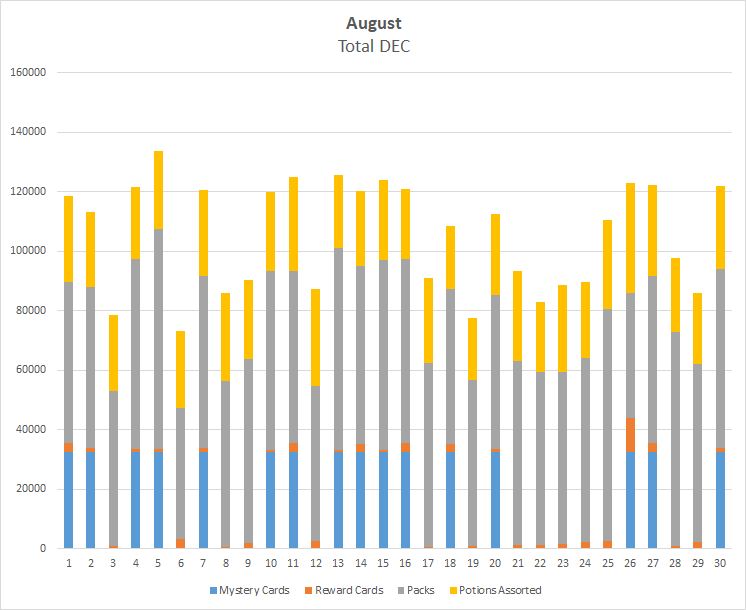 -pic-
Rewards% (pi chart)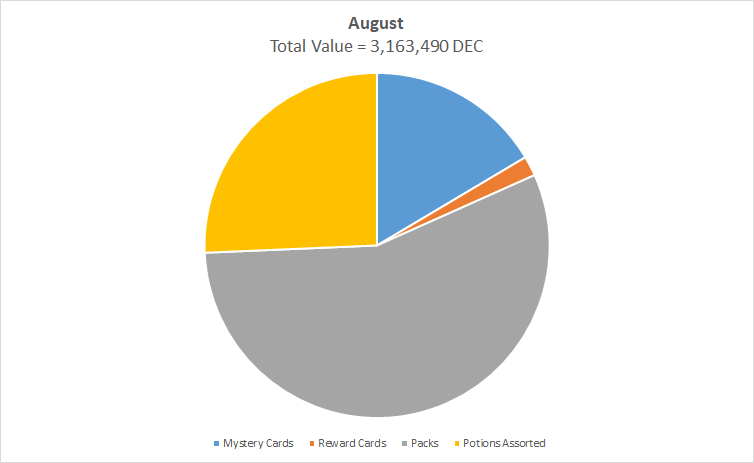 Number of Potions Running: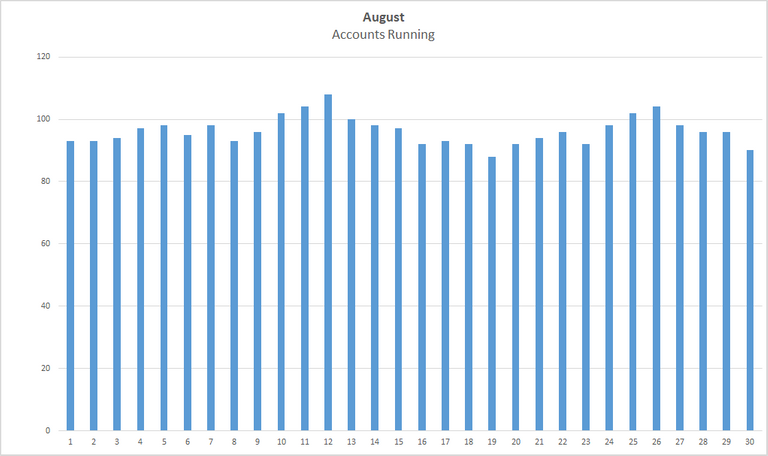 Feel free to point out any miscalculations or ask any questions.
@kiokizz