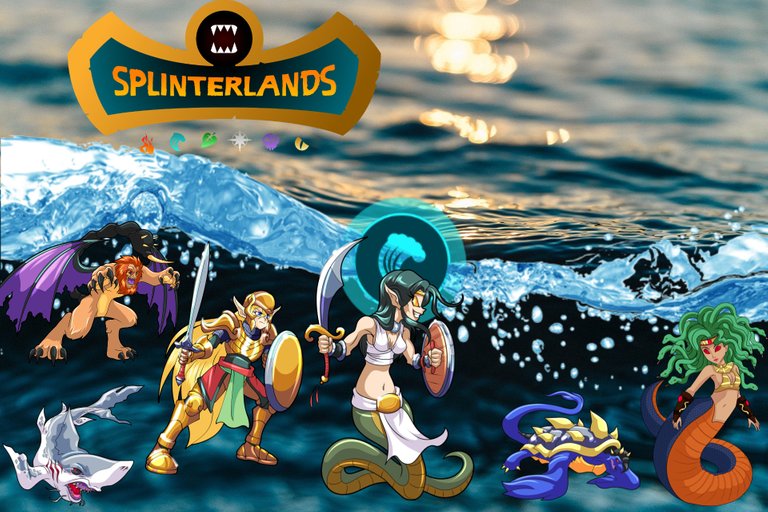 Hola a todos los amantes de las criptomonedas y jugadores en blockchain, una de las cosas que es bastante interesante de este tipo de jugabilidad es su valor como token NFT, donde en particular puedes alquilar este tipo de activos.
Hello to all lovers of cryptocurrencies and blockchain players, one of the things that is quite interesting about this type of gameplay is its value as an NFT token, where in particular you can rent this type of asset.
El día de hoy decidí utilizar la carta de naga warrior, pero como no la poseo pues nunca me salió en los paquetes beta decidí alquilar una con una interesante característica.
Today I decided to use the Naga Warrior card, but since I don't have it because it never came out in the beta packages, I decided to rent one with an interesting feature.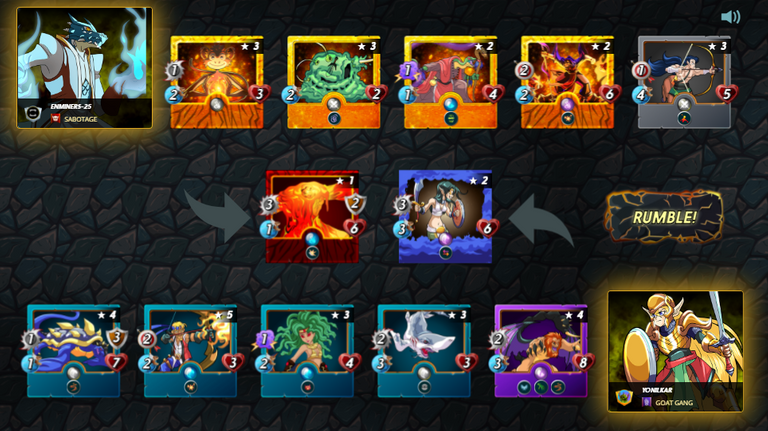 Battle ID
Esta sin duda alguna es una de esas cartas que debes tener, pues en el elemento agua existen pocos monstruos con ataque cuerpo a cuerpo, cabe destacar que en este caso se cedió la invocación a Daria Dragonscale dando lugar a una mayor potencia a los ataques de los monstruos de ataque cuerpo a cuerpo.
This without a doubt is one of those cards that you must have, because in the water element there are few monsters with melee attacks, it should be noted that in this case the invocation was given to Daria Dragonscale giving rise to a greater power to the attacks of melee attack monsters.
Esta batalla cumple con la regla de ataques de monstruos cuerpo a Cuerpo y 26 puntos de Maná.
This battle complies with the rule for melee monster attacks and 26 mana points.
En esta batalla se puede observar bastante el poder del elemento de dragon, ya que sus dos invocadores han traído al campo de batalla los mismos para dar mayor potencia a los monstruos.
In this battle, the power of the dragon element can be observed quite a lot, since its two summoners have brought them to the battlefield to give more power to the monsters.
Cabe destacar los niveles a los cuales se enfrentaron donde en su mayoría niveles un poco bajo del contrincante pero con alto nivel de defensa.
It should be noted the levels they faced where mostly levels a little low of the opponent but with a high level of defense.
Con una baja de velocidades se muestran el primer round de batalla y una consecutiva de ataques por parte de mis monstruos y la habilidad de la Naga Warrrior Qué es capaz de atacar Sí es atacada logrando así una disminución de la defensa del enemigo.
With a speed drop, the first battle round and a consecutive one of attacks by my monsters and the ability of the Naga Warrrior are shown. What is it capable of attacking? If it is attacked, thus achieving a decrease in the enemy's defense.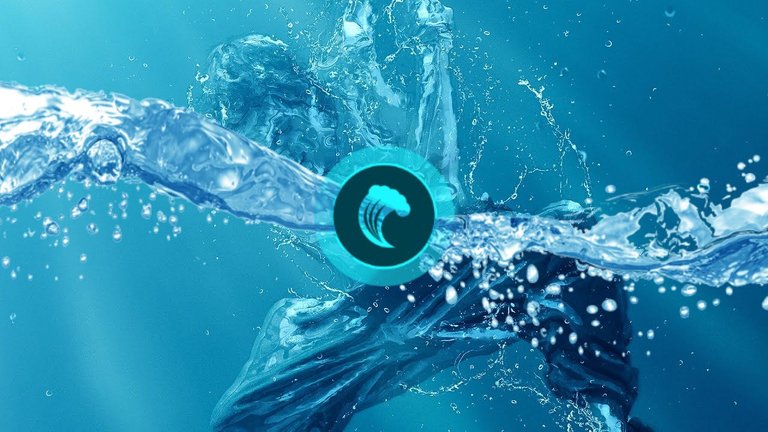 De las nuevas novedades en las que se pueden utilizar este tipo de cartas y bastante competitivo la forma en la que pueden cambiar la jugada pues una simple habilidad es capaz de lograr y matar a dos cartas de un solo golpe es ahí donde trabajó el equipo se vuelve interesante Al momento de seleccionar Qué cartas Vas a agregar para la jugada.
Of the new innovations in which these types of cards can be used and the way in which they can change the play is quite competitive, since a simple ability is capable of achieving and killing two cards in a single hit, that is where the team worked. becomes interesting at the time of selecting which cards you are going to add for the play.
Naga warrior es una de las cartas de melaza muy inusuales de ver más allá pero bastante potentes Al momento de seleccionarla.
Naga warrior is one of the very unusual treacle cards to look at but quite powerful when it comes to selecting it.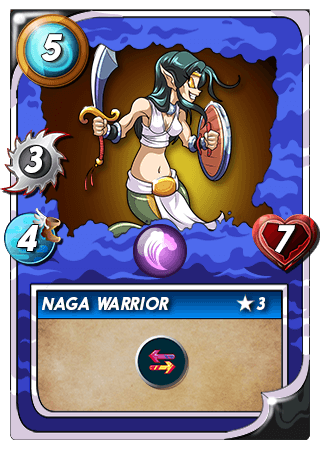 Support me on Brave Browser:
https://brave.com/yon705
Splinterlands. Collect, trade, battle.
https://splinterlands.com?ref=yonilkar
Join LBRY a no censored video platform :
https://lbry.tv/$/invite/14FGMZCeJkLqwBpTAagQ5b4wcPCXhiLC
https://twitter.com/Yonilkar777