My daily Splinterlands battle journal!!! Episode 002 Year 2023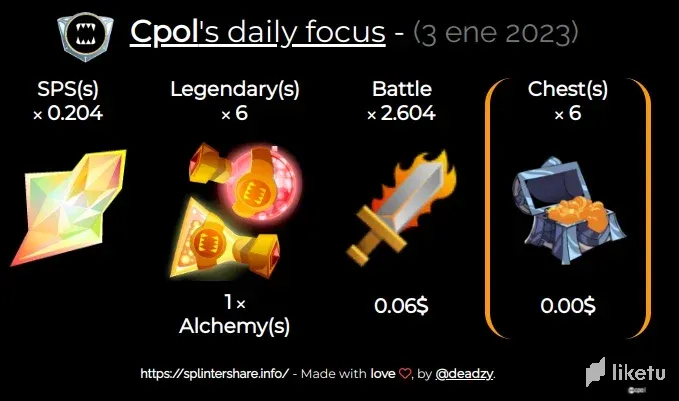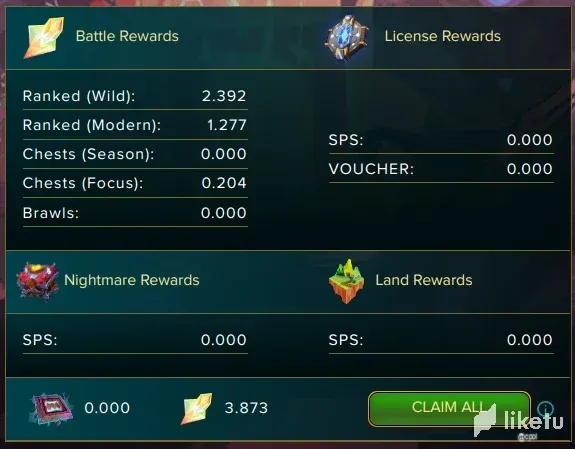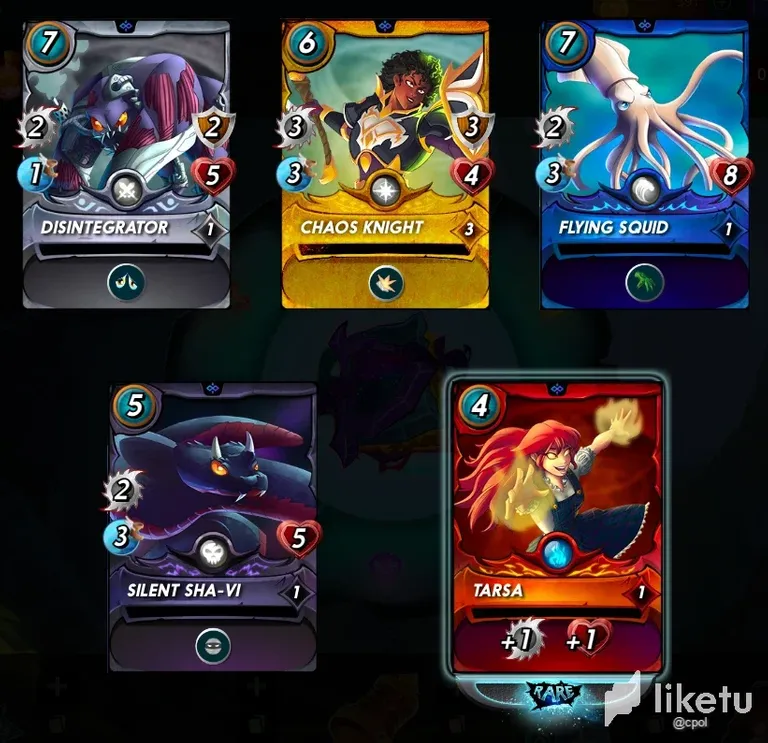 Year 2023, the future. I had been waiting for the Immortalis airdrop card for several days now. However, today I had no luck with it, as well as with the previous airdrops. Oh well... So, I opened 22 packs even without potions trying to get one, and I also had no luck, unfortunately. Nevertheless, I had a pretty good battling day!
My yesterday's six reward chests had 0.204 SPS, six Legendary Potions and one Alchemy Potion. No cards today for me! Bummer! But What am I saying? I opened 22 packs!!! Of course I had cards! Just, not in my daily rewards. My focus today was Life and it was pretty easy to play. I won 20 of 27 battles for a 74% win rate. Not bad! I played 15 of those battles in Wild and 12 in Modern format. For those battles I got 3.669 SPS and I hit 1,634 rating points (RP) in Modern and 1,604 in Wild, meaning I got in Silver I for both formats today! So cool! Now, I need to get focused in my secondary goal of the season which is to surpass the 1,900 RP threshold in both formats. I hope I can make it for the next couple of days! For tomorrow I will have nine reward chests and I also got 10 End of Season reward chests more for 23 in total! So cool!
I got around 110 cards trying to get an Immortalis, and I got some cool cards and rare summoners, but the best two cards I got were those two in the pictures with a gold foil (GF) Chaos Knight and a Tarsa summoner, and in the other pack I got another two GFs with a Riftwing and a Supply Runner. Pretty awesome! I will try to rent the other cards out and get some DEC for getting more packs! Sweet!
In today's interesting battle of the day I got this awesome display of Stampede featuring Desert Dragon: https://splinterlands.com?p=battle&id=sl_bf8be4fca9e1730b2fafc461e681c02d&ref=cpol The battle had so low mana that at first, I didn't know what to do, so I thought that the best strategy was to throw a Desert Dragon level 2 that had the Trample and Piercing ability. I was counting on the fact that my adversary was going to probably send a bunch of low mana cards and I guessed it right! It was a very risky supposition, but at the end of the day Lady Luck smiled at me! It was like a Train of Destruction!!! Check the battle out!
Although, today I was a bit disappointed for not having an Immortalis summoner, it was a good battling day with lots of new cards! I can't complain about it, really! Let's hope I can reach my secondary goal tomorrow so I can relax and play where the best reward pool is which by the way, was in Wild format today! See you tomorrow, guys!
Splinterlands referral code: https://splinterlands.com?ref=cpol
My twitter account: https://twitter.com/cpolsilver
---
For the best experience view this post on Liketu
---
---