Splinterlands Airdrop Starts In 24 Hours + Untamed Booster Opening!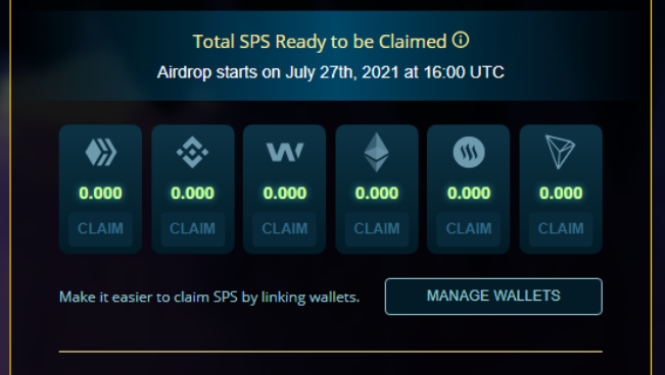 It's exciting times in the Splinterlands universe. All its Monsters Maniacs on Splintertalk street are patiently waiting on the new governance token that is being called SPS to be airdropped. This airdrop will start in about 24 hours and will last for 12 Months.
The exact timing of the first SPS airdrop token will be July 27th, 2021 at 16:00 UTC. Every 24 hours after that for a year straight more SPS tokens will be airdropped to everyone and anyone who is holding Splinterland assets.
There's still time to get in on this. You are not late to the party yet as its a year long airdrop. You can start collecting Splinterlands assests today/tomorrow/next week or 11 months from now and still be included in this airdrop. Of course the sooner you start collecting Splinterlands assets the more FREE airdropped SPS you will receive.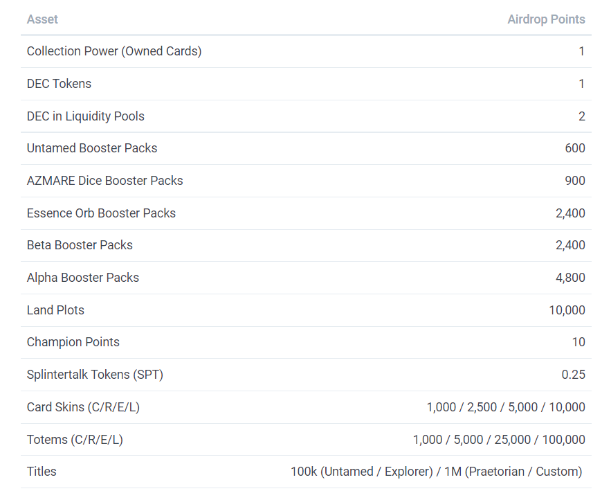 Airdrop
400M SPS tokens, or 13.33% of the total token supply, will be airdropped to players based upon the amount and type of Splinterlands assets held in their account. Rather than have a specific airdrop date/time with a snapshot as is common, SPS tokens will be airdropped to asset holders on a daily basis over a 1-year period. The goal is to encourage players to accumulate and hold Splinterlands assets over a longer period rather than having a big rush up until the snapshot followed by a dump shortly afterwards.
What will these SPS tokens be worth upon release? I have no clue but I suspect as with all things Splinterlands related the players of the game are going to go bonkers for them. These aren't just your regular crypto tokens. These SPS tokens are goverance tokens which will give the power to help decide in which direction the Splinterlands game is headed. The more you stake the more decision making power you have.
The primary benefit of staking SPS tokens is participating in the governance voting system which is expected to be released in Q4 of 2021. This will give players an unprecedented level of control and ownership over the parameters and overall direction of the Splinterlands game and ecosystem.
In addition to the governance voting, starting within a week of the SPS token launch players who stake SPS tokens will begin receiving a portion of the 7.5M SPS / month Staking reward pool as described above.
Opening An Untamed Booster Pack
The Untamed Edition boosters have been sold out for weeks now but can still be purchased on secondary markets such as Hive-Engine. They are a bit more costly then their orginal purchase price of just $2.00 USD. Today if you want to purchase an UNTAMED booster it will cost you $8.00 USD. That's a four times increase from their orignal price. Luckily the cards inside these boosters have also risen in USD value.

According to PeakMonsters the average return from an UNTAMED pack is currently $8.65 USD. So the sale price of $8.00 USD is currently a decent deal. This doesn't mean you are gntd to get $8.65 USD worth of cards. You can 100% get much less but on average $8.65 is what the cards inside of an UNTAMED pack will add up to on the date of 7/26/2021.
My Pack Opening luck has never been that great but I just so happen to have an UNTAMED booster pack that is begging me to open it. Upon opening it we will review the cards and their USD value to see if I can come close to the expected value of $8.65 USD (Using Potions). And here we go.......
Looks like my Pack opening luck hasn't changed much but I did get the awesome Epic card known as DARKEST MAGE. Its current value is $1.98 USD so that card alone has paid the price of my UNTAMED booster as I purchased the UNTAMED booster months back when they were still $2.00 per booster pack.
Card Values In My Opened Booster
| Card | Rarity | USD Price |
| --- | --- | --- |
| DARKEST MAGE | Epic | $1.98 |
| GOBLIN THIEF | Common | $0.15 |
| CURSED SLIMEBALL | Common | $0.17 |
| SNIPING NARWHAL | Common | $0.12 |
| LONE BOATMAN | Common | $0.11 |
DARKEST MAGE
Even though it is one of the most skilled Dark Sorcerers in all the Splinterlands, the Darkest Mage still does not have the full trust of the Lord of Darkness. The Mage has never betrayed the him in any way, but the Dark Lord claims to be able to see the "true state" of the Mage's soul. The activities of the Darkest Mage are always supervised by a specialized team of Skeleton Keepers, who the Darkest Mage refers to as its "jailors." Lore taken from official Splinterlands site.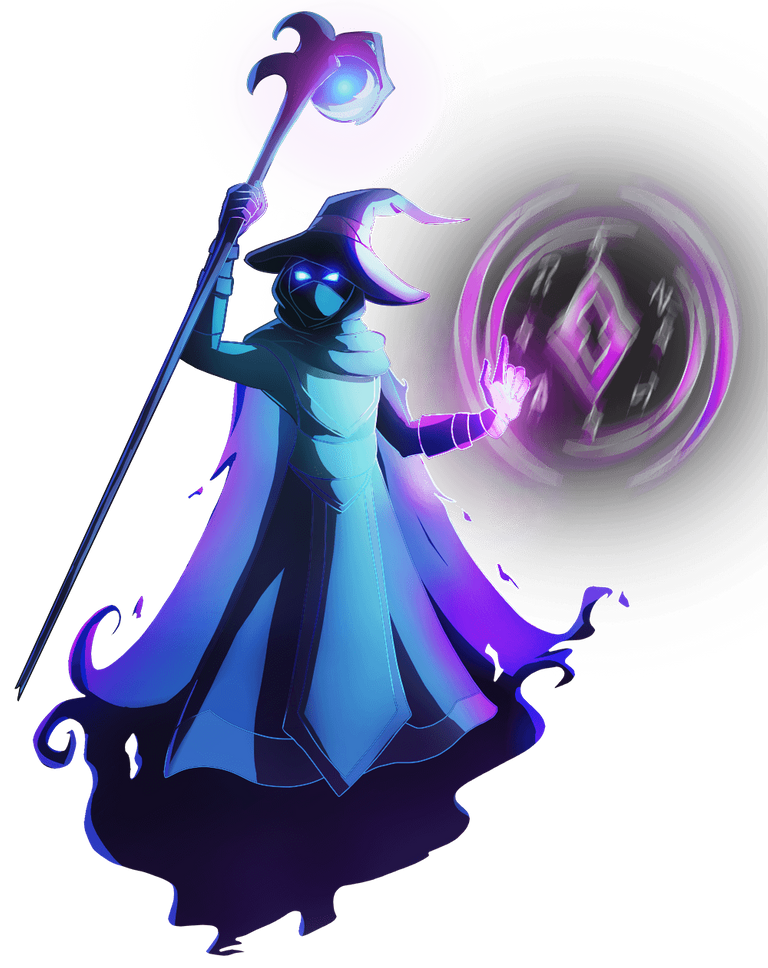 What is Splinterlands ?
Splinterlands is a digital card game created by @aggroed and @yabapmatt. Game release has launched and prizes are already up for grabs. You can get started with investing in or playing Splinterlands by clicking here.
---
Posted via proofofbrain.io
---
---