Hi,
a couple of years ago, if someone would have told me that games are an investment and that you can make money from the, I would have said that person is nuts.
That was till I've sold a gameboy game for 4 times the price I paid for it. At the moment, where I was leaving there was not many games available, especially as everyone was ripping them from the internet. Yes, people laughed at you if you had original games that you've spent money on. I forgot about the sale and after a couple of years I've entered the world of MMORPGs. There, I've found the Project Entropia game. It was a game where people where spending money to get some better gear for bigger hunts or crafting to have some better return, where some managed to sell them for a profit. Interesting, I've said, played that game for over a year with a small profit of 80$. This was pure luck, because I've started mentoring people in the game and two finished the mentor-ship and I've got some good gifts for that. After that I've tried second life, but it did not catch me.
Some other MMORPGs that I've tried mining, have been Runescape and WoW. Both very time intensive and I could not cope with the Chinese Inmates farms.
Now I play some blockchain games, where I hope to get some decent ROI. Yes, I see this games as alternative investment options, where the stake invested will bring a return in a limited period of time. Besides the ROI there is some fun involved.
Can I live out of games? At the moment not, but we never know what the future might bring. Now games are another income stream that I try to build up.
So here is a list of the games I play

DCity is a cool game, where you can buy that represent buildings. You can call it a real-estate management game, or a new version of Sim-City present on the blockchain.
Depending on the strategy driven, a city can be very fast profitable. Some players manage to have a 100% ROI in about 100 days, which is amazing. The game is well balanced and people seem to invest like crazy in it.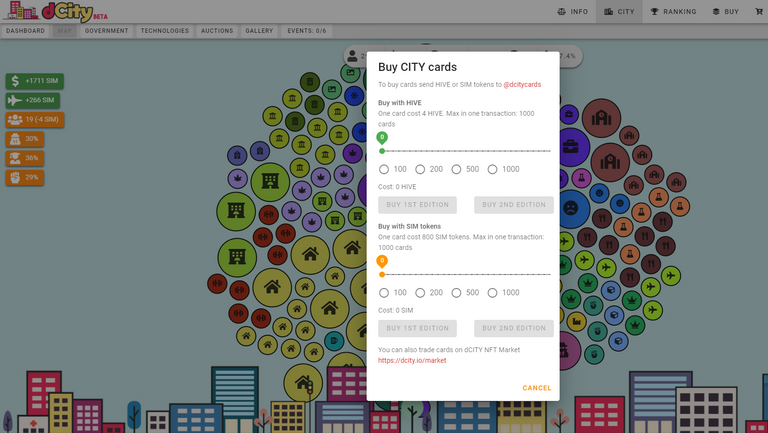 I can call myself one of this people as I did invest a fair amount of money into it. I reinvest most of the revenue on a daily basis and plan to break even in around 180 days, by choosing a path of stable growth into it. After the break even, 80% will be reinvested on a daily basis into the game and with the rest, 5% will be donated in terms of cards to other players whom I see that like the game and 15% will be my cut.
I recommended it, as this can be one of the best games with the highest, if not the top 1 income games. it involves a lot of strategy as you need to balance a lot of factors, but this in a separate post.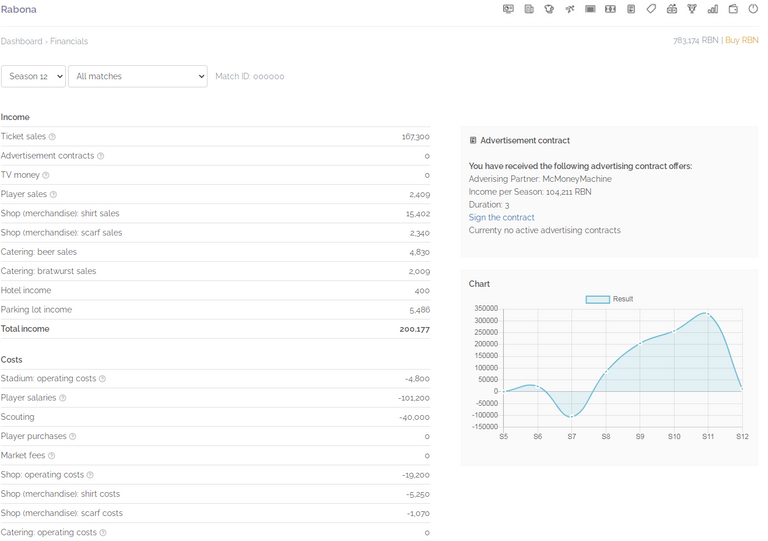 Next would be Rabona, a very good football manager on the blockchain.
For this type of game it is also quite well balanced, where financials play a big role. A player needs to keep his financials in line, else the club is not functioning well. I've started in S6 and after I've learned the hard way the game dynamics, the financials are going up.On season 12 it will recover as we have just turned to it and I needed to make some investments.
The game developers have focus on balance and on creating also opportunities for the investors. In Q1/2021 they will introduce the Rabona bank, which will gave interests on the money invested. The money will only be printed in the game and tradeable on the exchanges around the blockchain.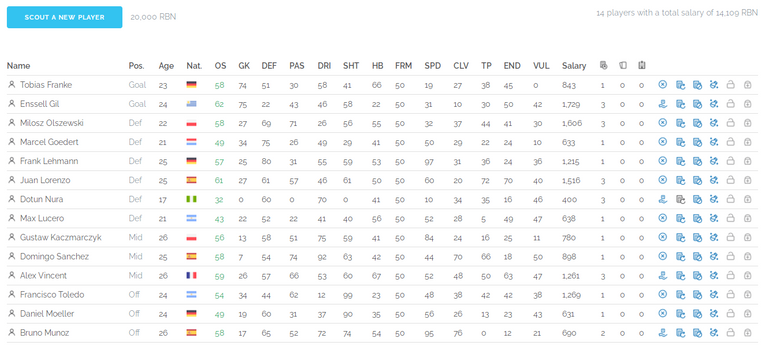 Another interesting feature will be the opportunity to have shares in the teams, so to be able to earn a profit from the top performing teams. This will bring a total different game aspect to it.
Here might be that the developers or even externals will create also a betting platform around this esport/football management game.
Here are a lot of possibilities on earning on the long run, with a decent return.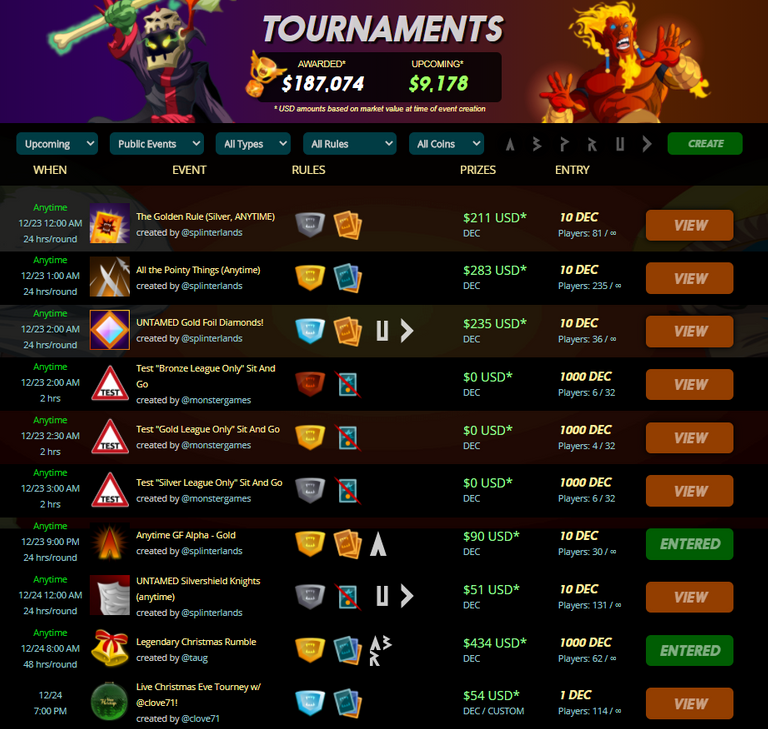 Splinterlands is one of the first games that I've played on the blockchain. It is a big universe around it, and continues to develop. Here, I'm still far from break even, as I was continuously investing into it, having the my biggest account at around 10000 $ value. Here the ROI will come at a sell off.
What will be interesting in the future is the option to own land, what in theory can produce passive income from the game. This is what I hope for, to be able to have a decent return, without investing more into it, being it time or money.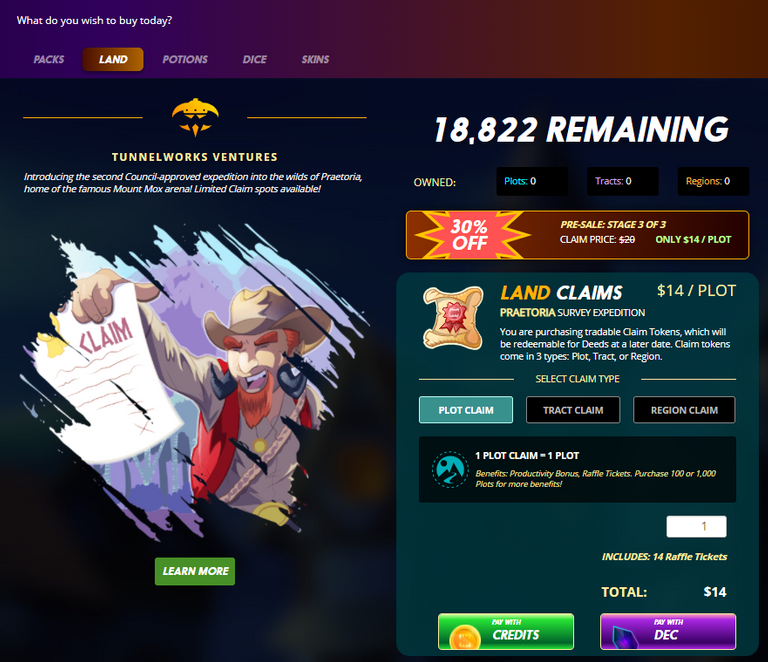 At the moment I own 100 plots of land and will might increase it in the future, if the return is decent.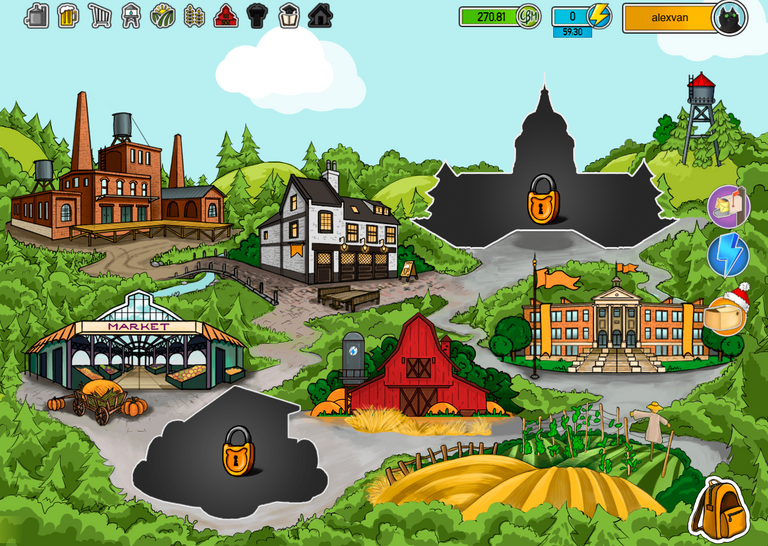 CryptoBrewMaster is a fairly new game, where one can, as the name suggests brew virtual beer on the blockchain.
The CryptoBrewMaster game has been decently evolving and features are added on a weekly basis as it seems.
It is not fast paced, which might come in handy for the casual players. The currency from CryptoBrewMaster is CBM, which can be earned in game by brewing beer or purchased of the market.
CryptoBrewMaster has now a promotion, for the ones who buy a brew pack will get a Christmas gift, which is nice.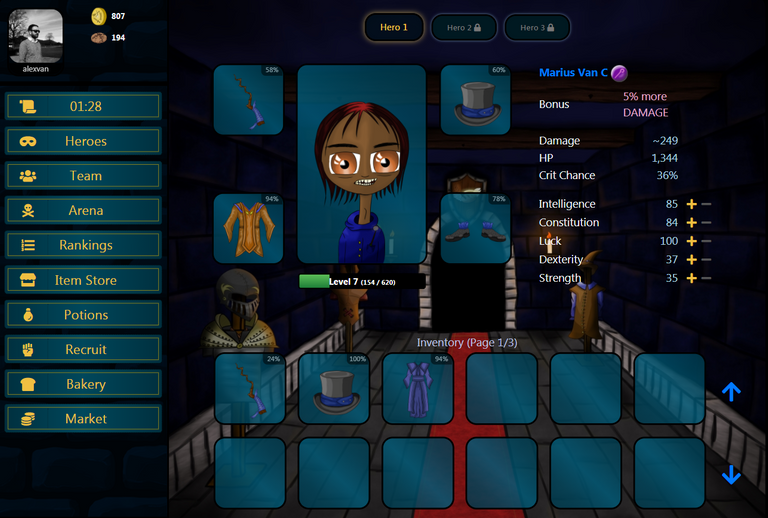 HolyBread is an RPG on the blockchain, where one can fight other players in the arena and due missions. As a earning there is gold and HolyBread which can be used to recruit further advance heroes.
HolyBread has also an upvote a day for active players. Vote weight depends on their standings in the daily arena rank.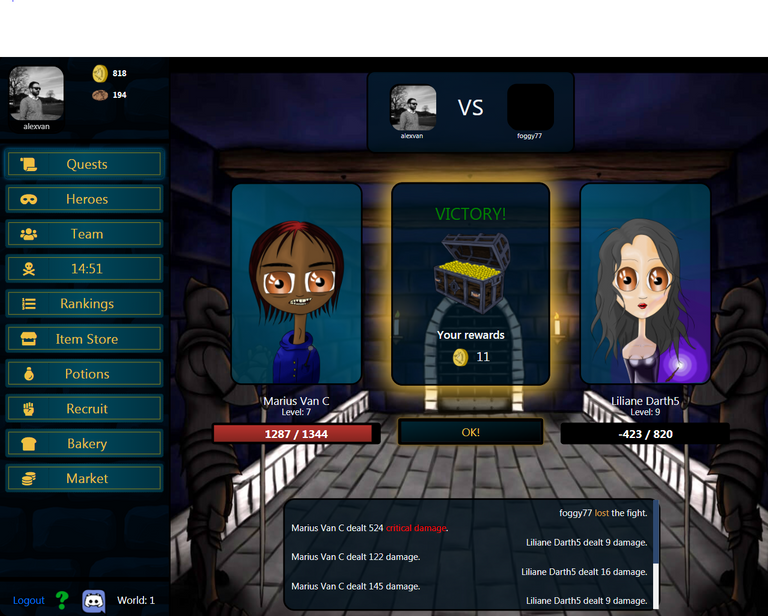 Here earnings can come from sales of characters and items. It is more a grinding game, as good items are hard to get also like the best heroes.

So, do you have some other blockchain games where money can be earned? Please share them, as I would gladly test them. Also please write some lines about them. Thanks!
Posted Using LeoFinance Beta