Amazing amazing 2+ hour tour of pack opening my way, Started with a tease and then I kept burning and turning thru Epic Gold cards. Honestly I know I'm leaving money on the table for burning but I am so impatient on waiting for sales, probably not to much happening. Regardless I am completely addicted on opening packs and watching them one by one. I just went thru over 200 @splinterlands Essence Orb packs and the first photo just teased me and then the pack God's blessed me with 5 Gold Epics cards. So amazed for this is the first time experiencing this Epic Orb turn. Wished that it was Legendary but I cant do that all the time, haha. Yeah so fun and what was pretty cool to see is I hit back to back packs with a Gold Epic, in the same exact spot. This is why I do this, to see what happens thru packs and show results. I'm thinking I might just have to start doing this live or record it but I'm not sure who would sit thru 2+ hours of pack opening. I do things a certain way and seems my way gets lucky a lot, but trust me time get rough too. I have had plenty of time where I just took loses. Anyways thanks for taking a look have a blessed Friday..... One love, Gold Bless
This is why I open packs after packs after packs....... Shoe out......
It all started with this pack, I was like wtf but still amazing pack.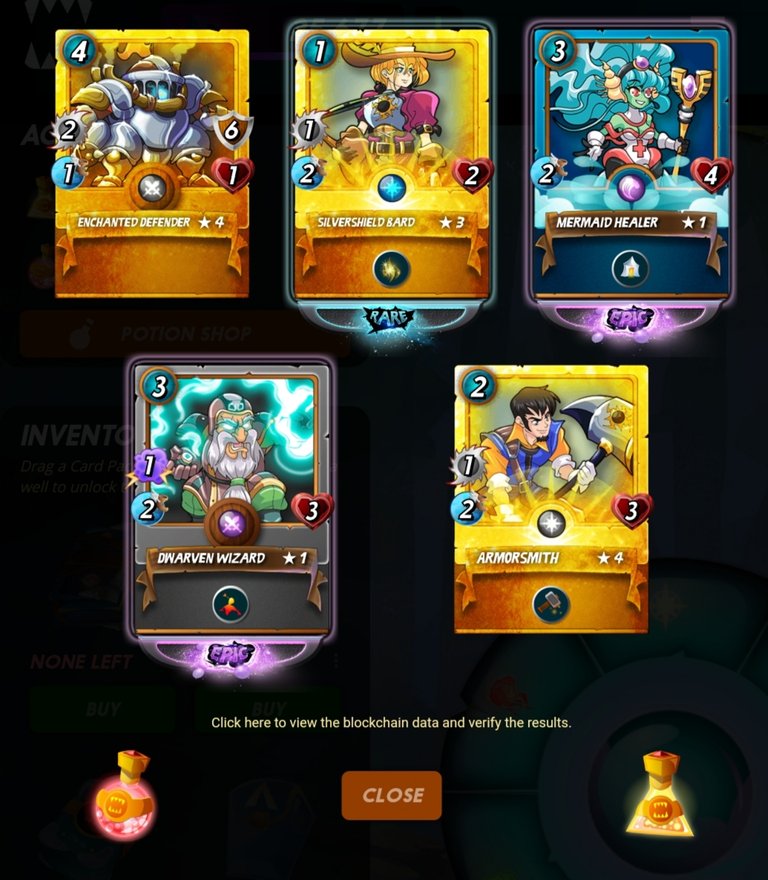 and then it started....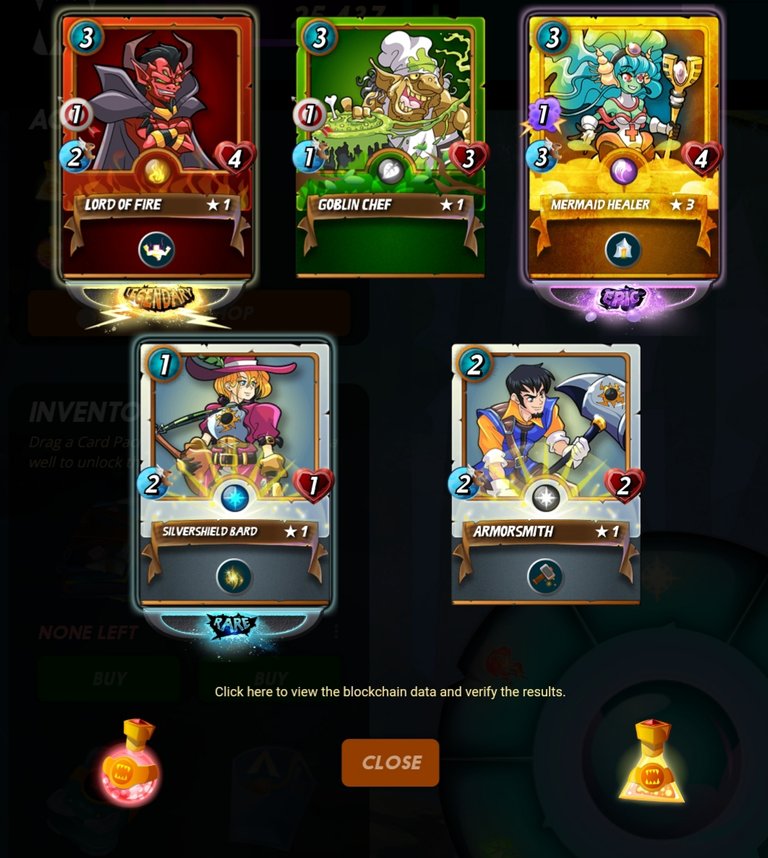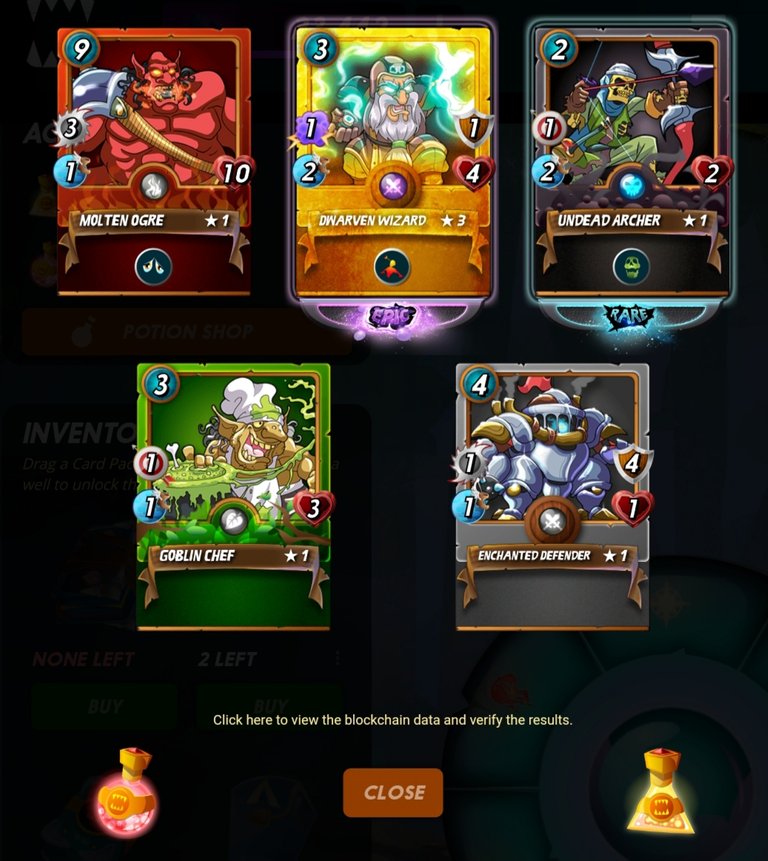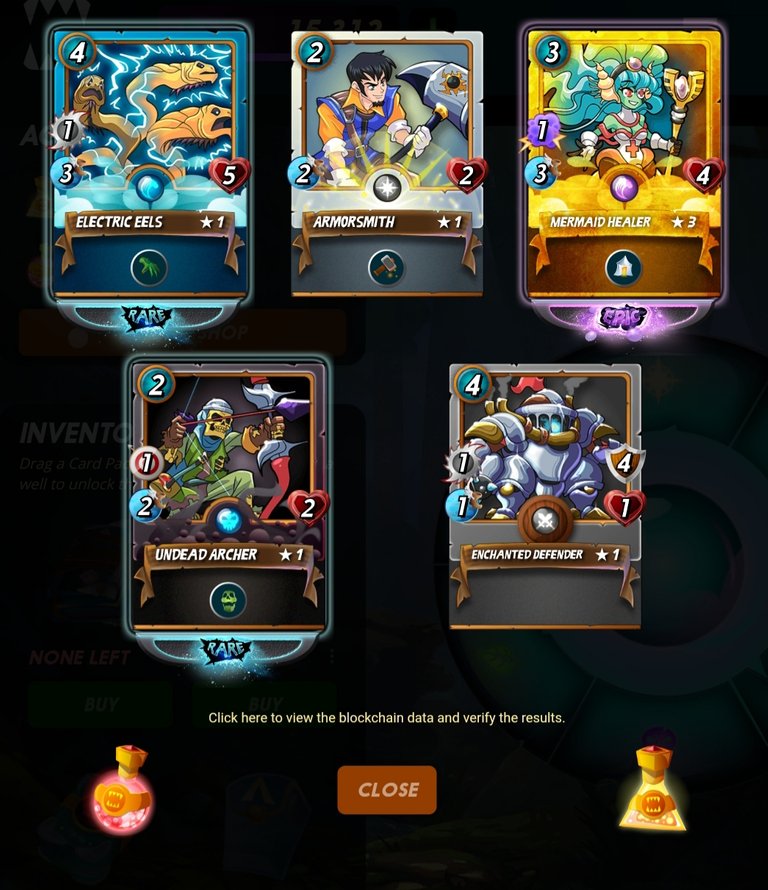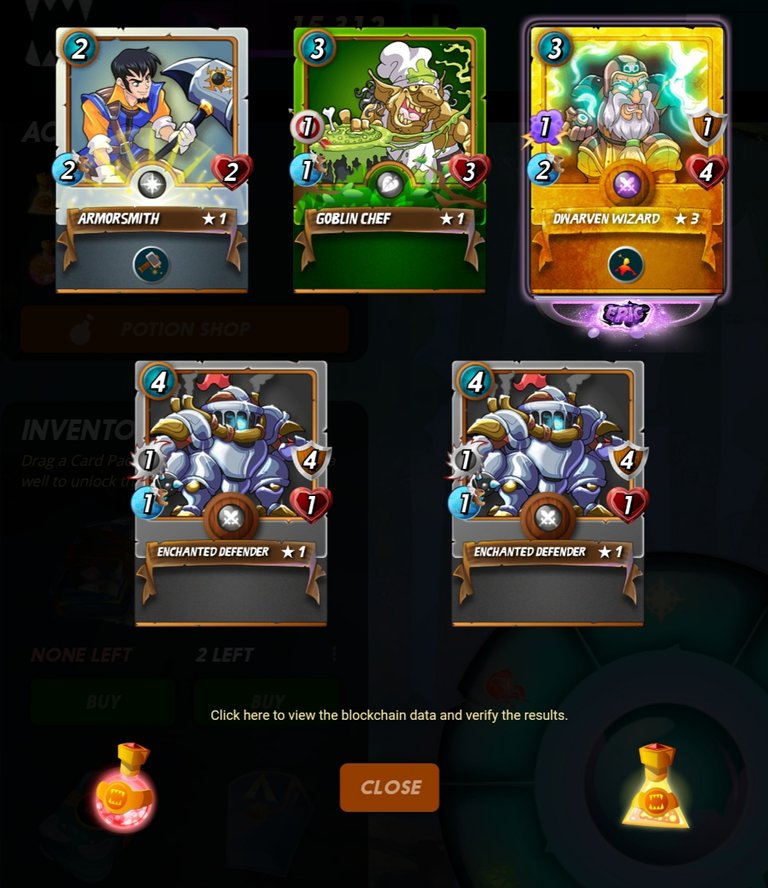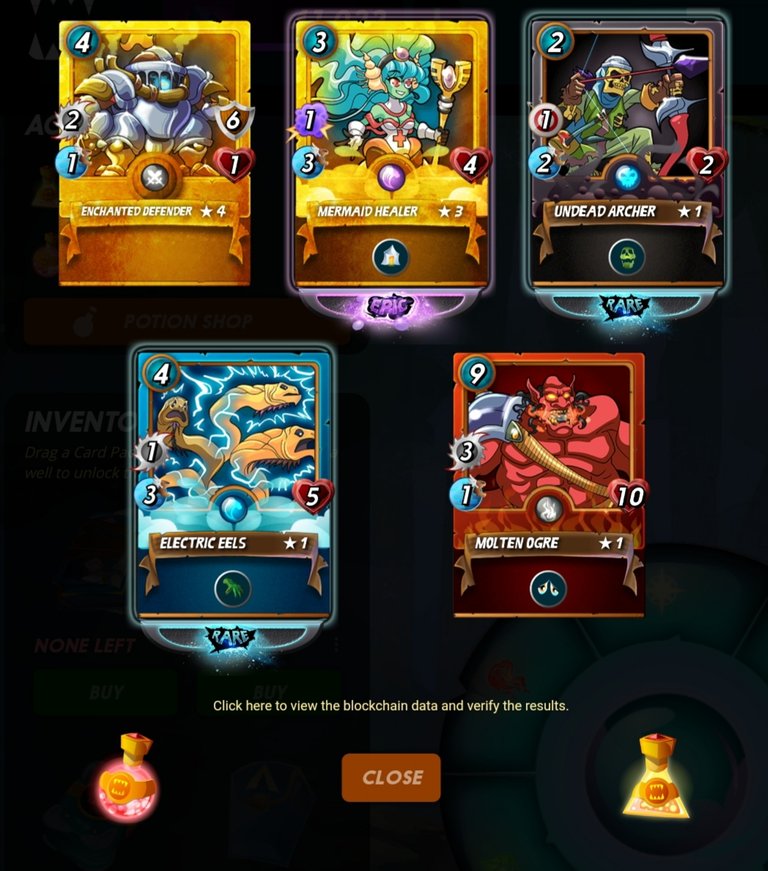 If you haven't joined the city that never sleeps yet, here is the Discord link
https://discord.gg/5VTC6y

Also I am and will always be a proud member and founder @dosdudes with @dkid14 but I just want to keep giving more back to this community that I have grown to love.
On that note, thank you all that have continually supported @shoemanchu I am so blessed to be here and appreciate all the love the family has shown me.....
Strive for the Best
God Bless.....

In case you want to help my journey, you can donate to these addresses....
Bitcoin: 13z8G6thHHVsiCj95AkSAMJLivEyb9YHdK
Ethereum: 0x29062f4585DB37b2AC1DDAb8f6B33EB0d76a202b
Litecoin: LdQHXahvpF1UcstTboEHQbHGfzjj9cpM4N
Also I've been using Coinbase which makes it really easy and safe to buy, sell, and store digital currency (like Bitcoin).
Sign up now and get $10 of free Bitcoin when you buy or sell at least $100 of digital currency.
Claim your invite now: https://www.coinbase.com/join/5a1e4d14dfb316011f890a07?src=android-email-invite
You can join Robinhood App here:
Your free stock is waiting for you! Join Robinhood and we'll both get a stock like Apple, Ford, or Facebook for free. Sign up with my link. https://freestock.robinhood.com/tonyb298
Mannabase Universal Income Referal link here:
https://www.mannabase.com/?ref=4763b999a7
Kucoin Exchange referal link:
https://www.kucoin.com/?rcode=2414g
Cant forget my @steemmonsters referral link:
https://steemmonsters.com?ref=shoemanchu
@steemmonsters affilate program, join today. Here is my link:
https://steemmonsters.com?ref=shoemanchu

Also don't forget to check out @dosdudes giveaways...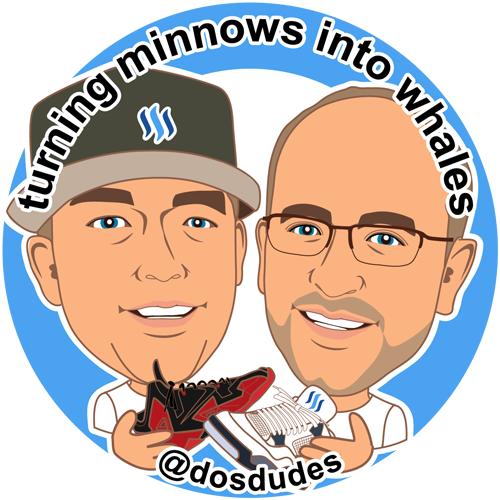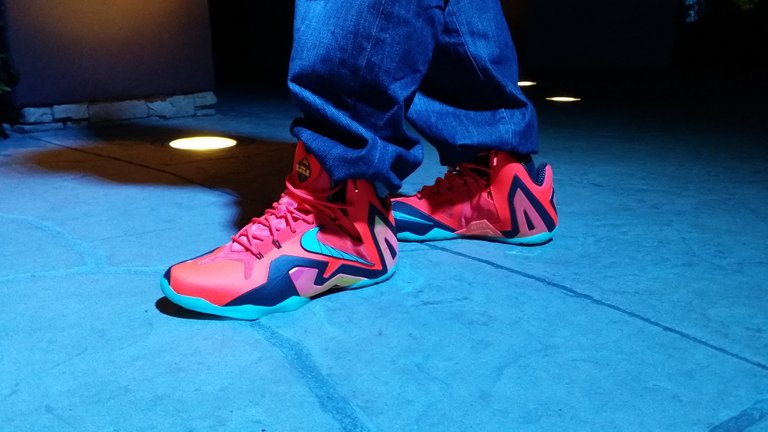 Posted via neoxian.city | The City of Neoxian