Here are the 5 Winners of the 'THGaming Social Media Challenge' and 5 Runner-up Prizes!

Winners announced below
Competition Link : April 2022 - THGaming Community Competition - Same Rules, better Prizes! 7 days to Enter - $28 USD in Crypto & NFTs - 10 Winners.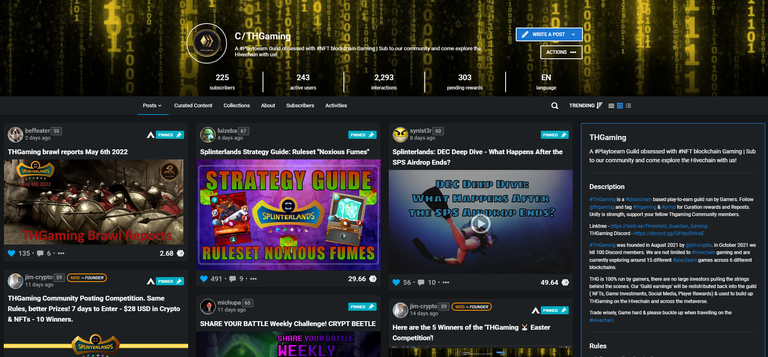 Here are the 5 Winners :
Congratulations! All prizes will be transferred within 48 hours. 500x $THGAMING Tokens will also be awarded out to 5 'Honourable Mention Posts' as runner up prizes.
---
Read on to check out all the Winning Posts
Chaos Legion has brought a great variety of opportunities to manage the aggro of enemy attacks, especially with two creatures Wave Brood & Mycellic Slipspawn. These creatures placed in the back thanks to their taunt ability, can absorb a great part of the damage buying time for the rest of your army to reach their objectives. If well supported can be a real headache to your enemies. I hope some new players get some tips to increase their win rate. Enjoy!
---
If you're just getting started in #Splinterlands and are familiar with the battle system but don't know where to put your money or how much, then this guide is for you! My goal for this post is to help guide the new player in creating a solid foundation for their journey into Splinterlands.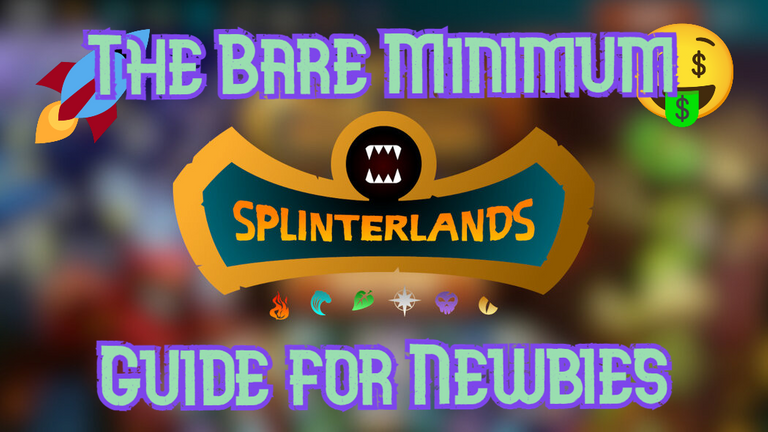 ---
But if at first you don't succeed, try and try again. So I have been keeping my eyes open for a battle that really highlights the Crypt Beetle's true strength—the strength of its hide! We can see from the Beetle's level-progression chart, that it's never very fast, and it never really hits very hard. But for its low 3-mana summoning cost, it is consistently well armored and wields the shield ability, making it a bug that's awfully hard to smush....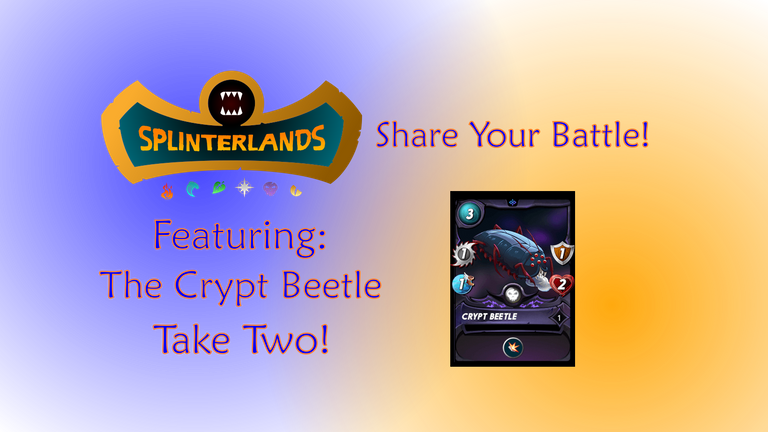 ---
There are several reasons why I really want to get to Level 75 as soon as possible:
Opportunity to do Band Auditions mission as a condition to unlock Zone 3, this mission aims to get our band members after previously only doing Solo Busking for 74 levels.
Zone 3, I have the opportunity to do new missions in the future which starts when reaching Level 80 and slightly reduces the Ego gained from doing missions over and over again. This is related to my playing strategy, which is doing a lot of missions with short durations where the amount of Ego Permanent that is obtained is very large every day which at this time cannot be covered with only one Music Lesson.
---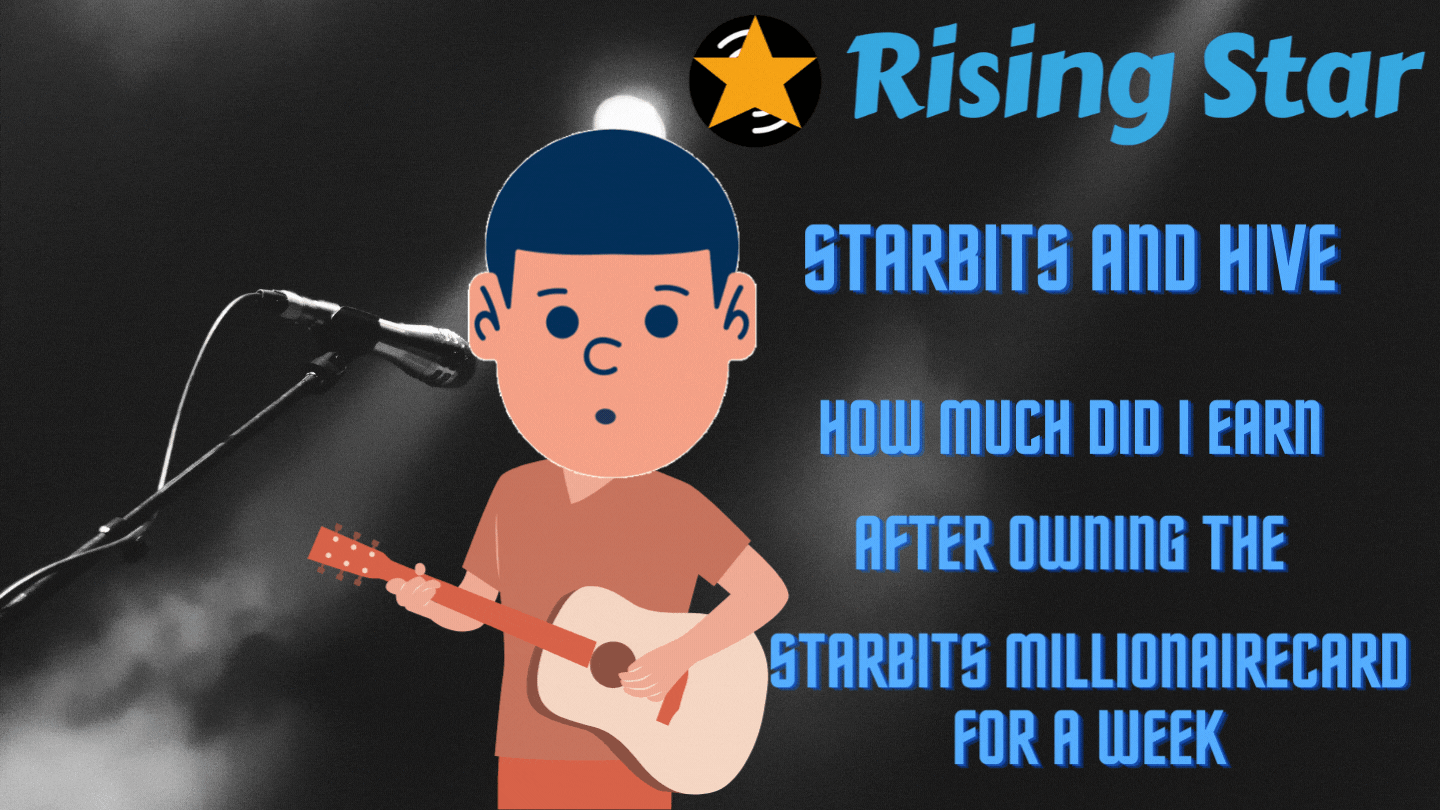 Hello everyone! Lester here! A new season has just begun in Splinterlands and players are getting more strategical and competitive each day. As a beginner, you might think that this game is so complex that you will might have a hard time winning each match. Especially when your opponent has more experience in playing this game than you. But worry not, this post will help you uncover the power of one of the 6 Splinters in the world of Splinterlands - Dragons!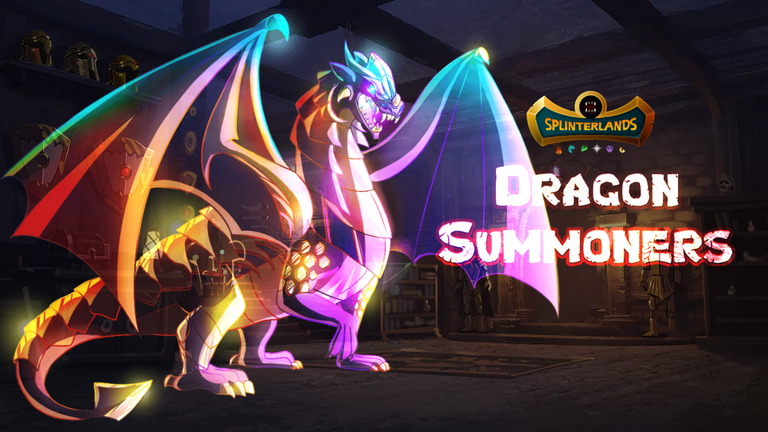 ---
Honorable Mentions (500 x $THGAMING tokens each)
The following Posts by @saachi @spongebob27 @kraaaaa @almightygrim @michupa will receive 500 $THGAMING Tokens each :
Congratulations! All prizes will be transferred within 48 hours.

Here are all of the Competition Entries:
https://peakd.com/hive-184309/@lastczar1234/lastczar-log-32
https://ecency.com/hive-184309/@beffeater/million-on-mars-land-rush
https://ecency.com/hive-184309/@beffeater/double-tank-taunt-great-battles
https://peakd.com/hive-13323/@sabanalpeter1/minotaur-warrior-splinterlands-fan-art
https://hive.blog/hive-184309/@tinyputerboy/share-your-battle-the-crypt-beetletake-2
https://peakd.com/hive-184309/@spongebob27/rising-star-fan-art-s9-beethoven
https://peakd.com/hive-184309/@atbui89/splinterlands-quick-start-guide-for-newbies-the-bare-minimum
https://ecency.com/hive-184309/@adie44/rising-star-10-days-push
https://peakd.com/hive-184309/@lofone/splinterlands-tales-from-silver-and-eos-rewards
https://peakd.com/hive-184309/@kraaaaa/how-much-dec-can-you-earn-in-silver-league-in-a-season-splinterlands
https://peakd.com/hive-184309/@splintercell-01/splinterlands-summoner-review-dragons
https://ecency.com/hive-184309/@saachi/splinterland-s-battle-challenge-crypt
https://peakd.com/hive-184309/@almightygrim/tick-tock-time-is-running-out-for-getting-rising-star-birthday-cakes
https://ecency.com/hive-184309/@michupa/share-your-battle-weekly-challenge-2fa0499590eaf
https://peakd.com/hive-184309/@psyshock/thdlwiwb
https://peakd.com/hive-184309/@synist3r/pscigjrs
---
We are running more THGaming Hive Community and Social Media Competitions this month. Keep a look out on our Social Media accounts for competition announcements.
If you would like to join @THGaming and explore the #Metaverse with us, our Social Media links are below.
THE END

---
---
Official Social Media Links
🔸 Linktree Official - All Social Media links


$THGAMING on Tribaldex
Consider Delegating your Staked $THGAMING to our Recognized Curators : @thgaming @entrepidus @dynamicrypto @thg-curator @thgaming-curator
---
Post rewards will go towards powering up $HP and funding $THGAMING's ongoing development.
---
---