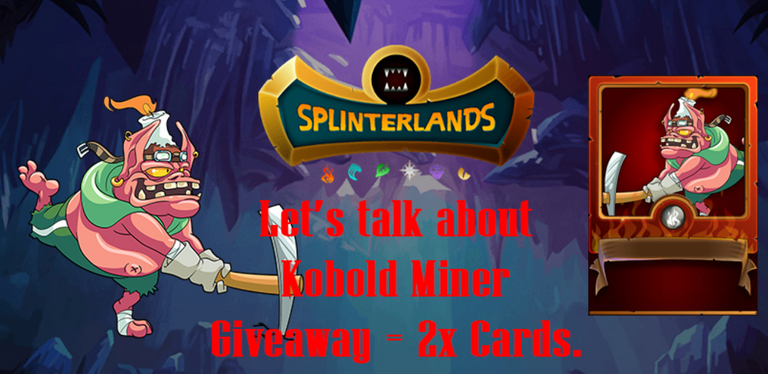 Hello
Dear Hivians and Beautiful Warriors of Splinterlands,
I hope you're having a great day.
I'm back with a new blog post where I'm going to talk about this weeks theme card of share your battle weekly challenge of @splinterlands.
You'll find the challenge post here.
---
---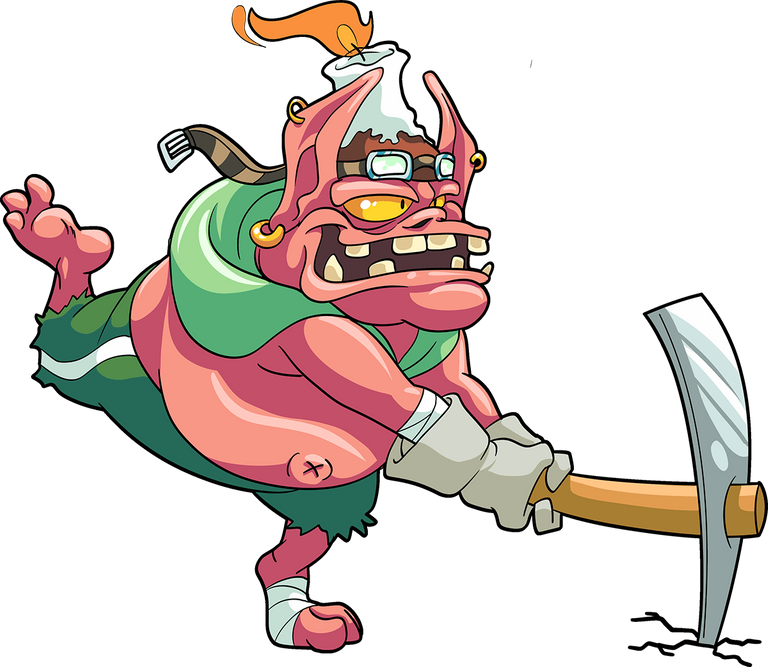 THEME: KOBOLD MINER
Edition: BETA
Rarity: COMMON
Element: FIRE
ATTACK: MELEE
ABILITY: SNEAK
The Kobolds of the Burning Lands are skilled at seeking and extracting precious stones from the innards of the planet. Their favorite tools are torches and hammers. Thanks to the extreme pride they take in their mining work, they happily accept their situation of servitude to the Torch - Source.
---
---
Stats of Kobold Miner.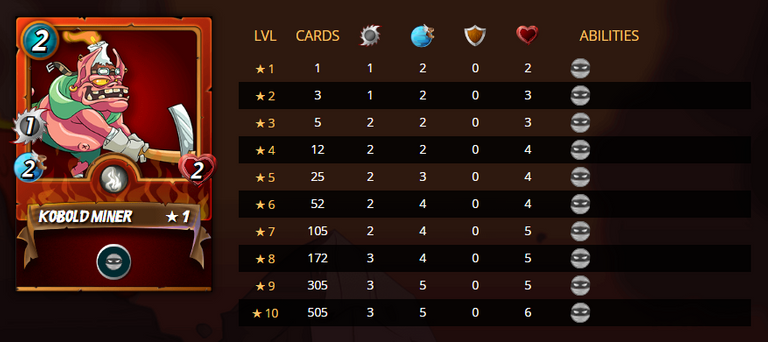 This monster can go level 10 for 505 cards.
I bought 12 cards only and made it level 4.
---
---
First... you're gonna need to buy this card if you don't have it in your collection.
Link to Market for Kobold Miner.
You can buy the card(s) directly from the link above.
Currently it's lowest price is 0.089 per card.
---
---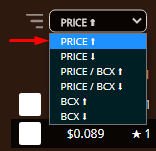 You should set it low to high to know how much you need to pay when you buy this card.
Then when you get it right, you need to select the quantity and then the media of what you'll use for pay where you'll find only DEC/CREDITS for now.
If you don't have DEC/CREDIT in your wallet then you may buy DEC from hive-engine.com.
---
---
Combining cards.
You'll get three options to combine cards in order to level em up.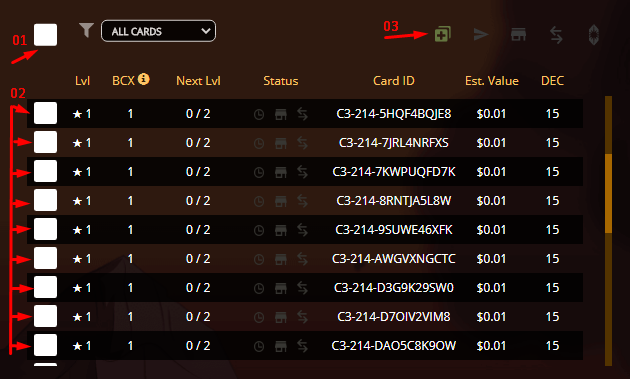 01: Check that box and combine it by 03 button.
02: Select one by one card (the one that you wish to combine) and combine it by 03 button.
03: Click on that button to combine all cards at once.
---
---
What to do for the Challenge?
You should do battle with the theme card and publish a post using the #splinterlands tag.
Then share the post in any/as many social media (such as twitter, facebook, reddit etc) for better visibilities with the #splinterlands tag.
Then leave a comment in this post with your hive post link and a link to where you shared it (social media).
Right now, splinterlands is rewarding authors with upvotes on the post (you might get bigger upvotes for better post quality).
---
---
Giveaway.
I'm going to giveaway 2 KOBOLD MINER among two lucky winners.
All you need to do is...
Upvote & Resteem this post.
Mention 3 of your friends with a comment.
---
How will I choose the winners?
I'll use wheelofnames where I'll write down the username of every participant and the tool will do its trick.
I'll spin 2 times and there will be 2 winners.
---
Deadline of joining in the giveaway.
48 hours from publishing this post.
No entry after 48 hours will be accepted.
And I'll publish a video showing who won the giveaway so that it becomes visible to everyone that I'm not cheating ;)
---
---
Photos of this post are property of splinterlands
** The End **

If you're interested in playing splinterlands game then you should start it.
Here is the link to official websites which is also my affiliate link.

That's all for now. I'll come with an interesting post again.
Hit the upvote button if you like this post and leave a comment if you wanna say anything about this post.
Please support me to keep having more of my works and you can follow me, so that you can see my future posts and you're always welcome to my blog.
And please subscribe to my youtube channel by wasting a little time of yours.

"About Me"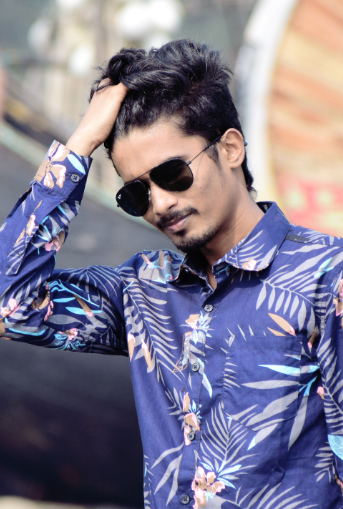 Generally...
I'm a writer (I write poems+short stories), Traveler (I travel whenever I get free times and resources as it's a part of my life actually), Photographer (I love it too much) and Designer (Currently I'm the lead designer of a private company).
I am available at discord...
My Discord ID: ashikstd#5058
Find me on..






"Be Good, Think Good and Do Good"
"Stay Home, Stay Safe & Let's Beat Corona".