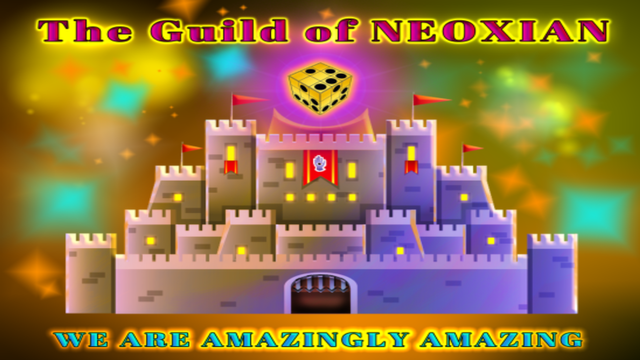 Greetings Neoxian Guild Warriors, Only 25 hours left for this season end. So far our guild ranks now #7 and our guild rating 77207. As you guys already know that our Quest lodge already hit level 8, but because of Guild hall we still stuck on level 8 and our all quest complete point won't add to quest lodge until we level up Guil hall. So at this moment, we need 65,925 DEC contributions to hit Level 9. I believe we will hit level 9 before next season come. Our all guild member now getting 12% DEC bonus on every battle win and 6% Shop Discount. Contributing to Guild can make our guild more strong and also you can win exciting rewards from us. We are doing raffle draw to encourage our player to contribute more on Guild and help the guild to reach on top. We are rewarding our top 10 guild contributors and those who contributed at least 5000 DEC or more within a season he/she will get Splinterlands Warrior role on city & Citizen Sharp role. if you are one top 10 contribution list then you are full filled the requirement, but there is 2 tier of reward. There are many advantages of those Discord roles. If any of our players not on our discord, we suggest you to join now

Discord.
Reward :
Tier 1: All Splinterlands Warriors will get the Citizen Plus Plus role.
Tier 2: Splinterlands Warriors who contributed at least 5000 DEC and game rating 2500+ before season reset, they will get CITIZEN SHARP role for next season.

Now let's see how much DEC our members contributed this season so far And how many Raffle ticket they got
This is the contributions by our guild members from the last 13 days. Total 424272 DEC Contributed to guild this season so far. @swedishdragon topping on the list with 159000 DEC contribution. Also, she got a total 349 raffle draw ticket of this season. We are very disappointed with @cryptoyzzy activity, that's why we booted him and giving his place to @raymondspeaks. Raymond recently joined steemmonsters and he so much dedicated to this game.
THIS IS NOT THE FINAL CONTRIBUTION LIST OF THIS SEASON, STILL 25 HOURS LEFT FOR THIS SEASON


Raffle Draw
You guys already know that from the previous season we started raffle draw. The more you contribute the more chance to win prizes. These Include: ALPHA BOOSTER PACK + BETA BOOSTER PACK + Splinterlands Orb + UNTAMED BOOSTER PACK + NEOXAG Delegation + DEC + SPT Delegation + NEOXAG STAKE. Total 20 prizes set for the raffle draw.
How are we going to arrange this Raffle Draw?
For every 500 DEC contribution between a season period, Players will get 1 Raffle Draw Ticket.
For every 5000 DEC contribution +1 Bonus Raffle Draw Ticket.
Example :
| User | Contribution | Ticket for Cont. | Bonus Ticket | Total Ticket |
| --- | --- | --- | --- | --- |
| User 1 | 1000 DEC | 2 | 0 | 2 |
| User 2 | 4980 DEC | 9 | 0 | 9 |
| User 3 | 6000 DEC | 12 | 1 | 13 |
| User 4 | 14000 DEC | 28 | 2 | 30 |
We are going to Use A random generator website
Only this Season Contribution will be count. (Still, 1 day left )
This will then be matched up against the prize summary below then distributed 24 hours after the draw has taken place.
| RNG Position | Prize Awarded |
| --- | --- |
| 01 | Splinterlands ALPHA Booster x 1 |
| 02 | Splinterlands ORB x 1 |
| 03 | Splinterlands BETA Booster x 1 |
| 04 | Splinterlands UNTAMED Booster x 1 |
| 05 | 1000 DEC |
| 06 | 500 DEC |
| 07 | 1000 NEOXAG Delegation ( for 2 week ) |
| 08 | 1000 SPT Delegation ( for 2 week ) |
| 09 | 500 NEOXAG Delegation ( for 2 week ) |
| 10 | 500 SPT Delegation ( for 2 week ) |
| 11 to 20 | 200 NEOXAG Stake |
If a player has only 1 ticket into the draw this means it's only possible for them to win 1 of the offered 20 prizes when the draw has taken place.
Likewise, if a player has 50 tickets into the draw they can win a maximum of 20 prizes if their account name was to appear in 20 of the possible 20 spots when the draw is resulted.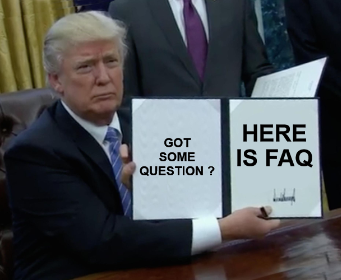 FAQ :
1. Who is the owner of guild ?
The owner of guild well know witness @neoxian . He is running bank on steem blockchain from a long time. Also, he owned Neoxian City Tribe. He supporting @steemmonsters from their start and holding lots of valuable cards. He holding 1090 ALPHA packs which is top on rich list .
2. What is the requirement of join The Neoxian Guild ?
First of all, you need to be an active player, second you need to contribute on guild regularly. For newcomers, you need at least 2500+ Rating to join the guild. When we start the guild we did open our gate for all and that time there was no requirement, but now we have limited seat and soon guild war will be introduced. So we need to be prepared for that.
3. What is the benefit for being Neoxian Guild Member ?
There is many benefits to be as a neoxian guild member. Anyone who consistently maintains 2500+ shall be considered a senior member of the Guild. Also, the top 10 guild contributor will get splinterlands warrior role on discord and those who will contribute 5000 or more DEC will get citizen sharp role. By having those roles you will get access on #post-promotion channel, from where you have chance to get upvote from @neoxian . Also there many Giveaways run on our Discord channel daily, so you better be there to get whale votes.
---
Got some more question ?? Comment on this post you will get answer and those question will be added on FAQ .

That's all for today , I am inviting you to visit our city : Click on this icon to enter 👉 Though some used to call it Discord channel , but we(citizens) call it our city .