After laziness for more than 2 weeks , finally I decided to put the nominations today
for NEOXAG power contest.
1. @crypto.piotr : I know this is not the community (it is an individual author) but I think he is serving the steem community very well. He is actively promoting the writers on AI and blockchain related stuff. You will get brief idea of him by reading about the project hope.
2. @steemmonsters: I think they stand apart in whole steem arena.They are able to create a multi million dollar project in steem blockchain and still thriving. I hope they can still grow multifold and they are worthy of receiving the delegation.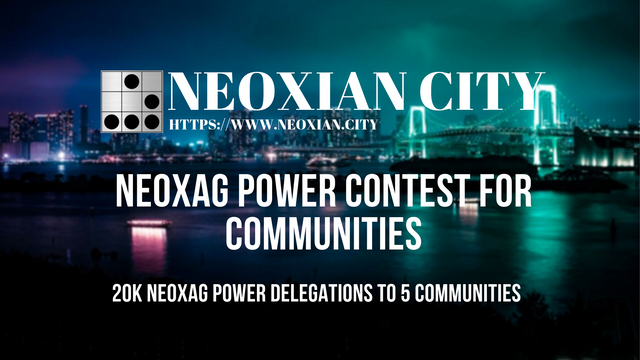 Source
3. @nextcolony: This is one of the community that has potential to grow and I hope they will be able to attract many players to the steem blockchain and their game.
4. @steem-ace: Steem-ace is community dedicated for the gamers. According to their post , they have now 1000+ users, who have staked their token,they actively curate the content and they are already staking 10K NEOXAG.
5. @steem.leo : This is very interesting community focusing on investment stratergy. I think they are very unique community in the steem blockchain.
I hope all the best for these communities. #neoxianpowercontest