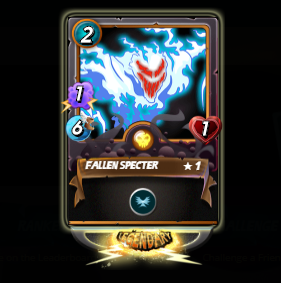 ---
You may think that you can't find good rewards when you are playing a starter deck only
Recently I decided to start playing my alt accounts every now and then, to practice my skills a bit more when the cards have almost no abilities. Even though it means opening only 1 card per daily quest, I decided to at least retrieve the quest and see if I feel like playing it in between the daily tasks. If the quest takes too long, I leave it, and try changing it the next day. In a few accounts there are a few reward cards extra, but others only have the starter set. So the splinters are really basic, and there are no epics or legendaries available in there. The first one I played today went super smooth, it took me 10 minutes to complete the quest, and there was one card waiting for me. I noticed it was a legendary, and got quite excited finding out it was the latest edition of the reward cards, the Fallen Specter. I moved it to another account, to put it in the rental market.
---
Want to try out this card? You can rent it for only $ 0.01 / day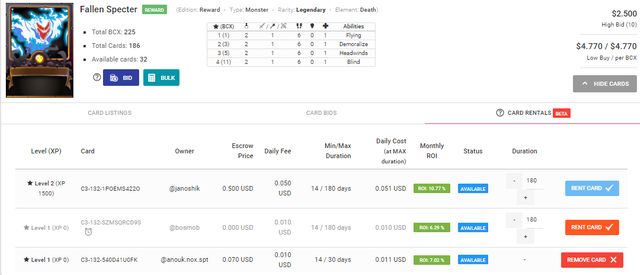 I decided to put this level 1 card in the rental market for only $ 0.01 a day, with a $ 0.07 escrow. So if you feel like testing it out, go ahead. I didn't play it myself, therefore it's not in cooldown! Maybe you get take it for a test drive before I take one myself...
---
There's more good news for me today..
I'm used to opening the worst rewards on my main account, with some exceptions lol.. But today was different! Not only did I get a Ruler of the Seas (still waiting for the Gold foiled one!!!) but I also got a shiny archer in there. So as you can see, this was a nice day for me opening my rewards.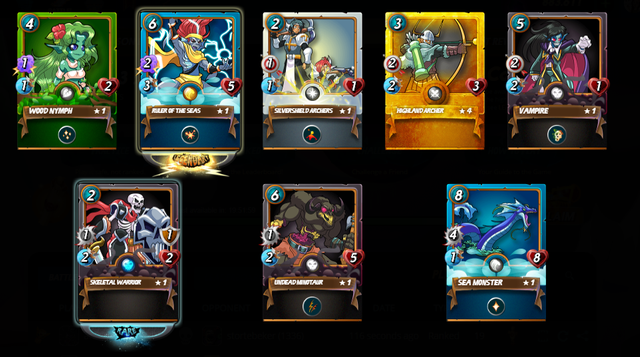 Did you also have a good day opening your rewards? And did you already find a Fallen Specter in your season or daily quest rewards? I'd love to hear what you think of it..
~Anouk