Hi everyone! There are two tournaments I have up for this week! I will be live-streaming my tourneys on THETA.tv and I have giveaways in the THETA.tv chat! There are also giveaways you can sign up for and predictions to make on the THETA channel with gifts if you win! The first tournament is Monday Madness, a Bronze League Tourney, It is scheduled for tomorrow, Monday, Feb. 22, 2021, at 6:00 PM EST. There are no Legendaries allowed. You may enter the tourney HERE. If you are brand new and do not have 1 DEC, you can let me know below in the comments and I will send it to you. Make sure you check-in 15 minutes prior to the start or you will be auto eliminated!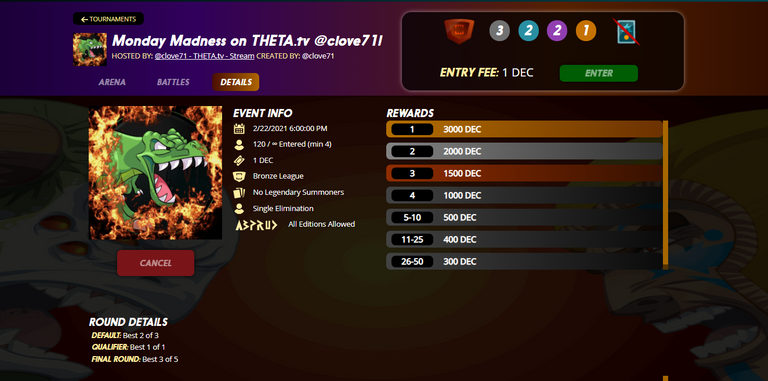 The second tournament is Fierce Friday, a Silver League Tournament on Friday, Feb. 26, 2021, at 6:00 PM EST. Join the tourney HERE. Meet me on THETA.tv HERE. If you are brand new to THETA.tv, please sign up for free HERE and THETA.tv will give you a gift! It is very awesome to stream on the THETA Blockchain! You can earn their crypto TFUEL just by watching streams! You can get crates and coins, gifts, etc. there as well so it is like you are playing a Blockchain game on another Blockchain game, lol! Don't forget to check-in for the tourneys! I will see you all on THETA.tv!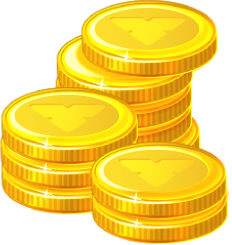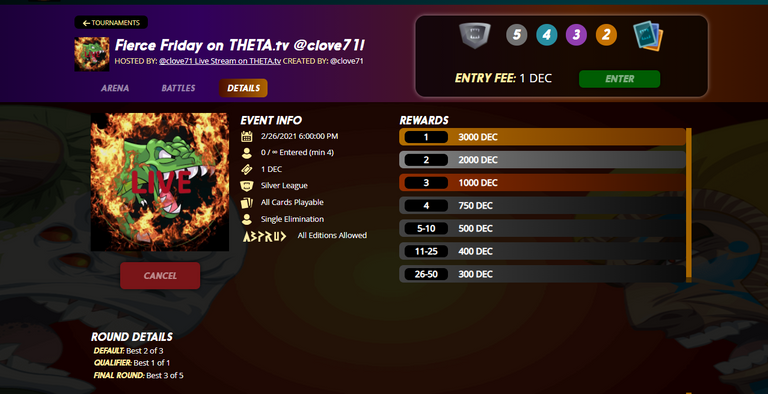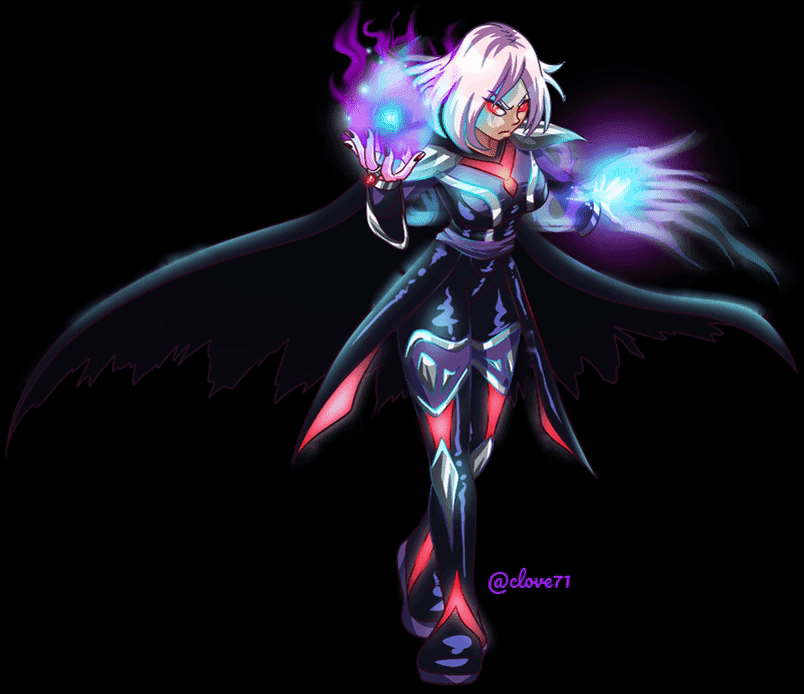 Use Coinbase to buy Crypto HERE

Use Leo Dex to buy cheap packs and DEC HERE

At @monstermarket You Receive 3% Cashback on all card purchases! HERE
Check out all their features like the packs and rewards analyzer HERE.
View rewards cards going out of print by the great @kiokizz HERE and please show him some Monster love on his recent Splinterlands posts!

Want to view Splinterlands stats? Check out @rafalski and his awesome Splinterlands stats HERE and make sure to show some Monster love on his recent Splinterlands post!

Want to rent Splinterlands cards for cheap? Check out @peakmonsters today HERE and all of their extra features!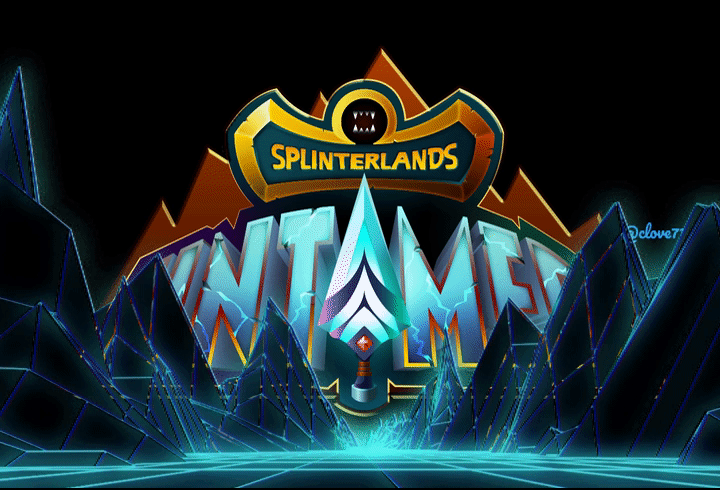 Start Playing Now for FREE!
THETA.tv LIVE STREAMS HERE
Splinterlands Content Twitter HERE
Splinterlands TikTok HERE
Splinterlands Discord HERE
Splinterlandsgame IG - HERE
YouTube Splinterlands Content - HERE
3Speak HIVE Splinterlands Community - HERE
Twitch Live Streams HERE

I wish you luck in your battles and daily quest loot chests!
I will see you all on the battlefield!
May the Monsters be with you.
Chris Love @clove71
Splinterlands Rep