Zachary - Gigas Memorial Tournament - Rest in Peace, WE All Love You!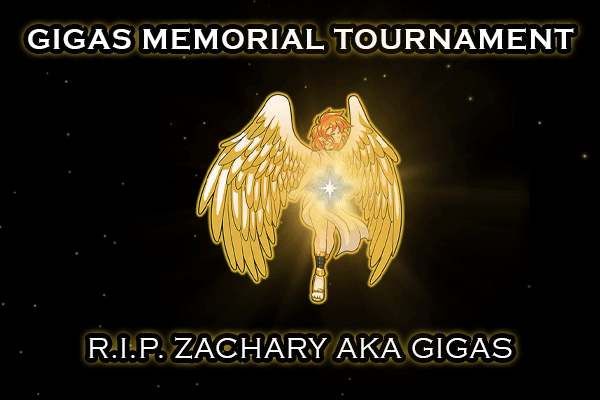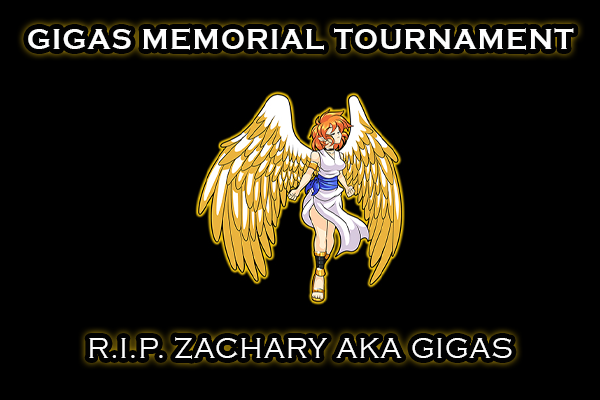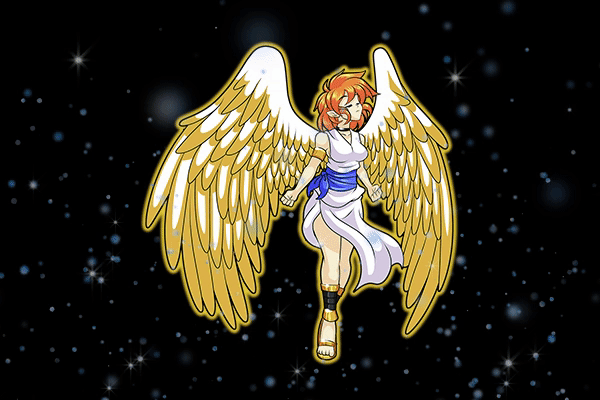 Hello everyone, I am so very sad. I just found out a few days ago from my fiance ty2nicerva that Gigas as we all knew him (Zachary) passed away. He was an awesome Twitch streamer and Splinterlands Player and Proud Officer of the @acolytesofhelio Guild who streamed on Twitch as gigasdoesgaming HERE Gigas has been playing Splinterlands for 5 to 6 months, he took 90% of his life savings and put it in the game. He loved Splinterlands from the moment he saw it! I was so incredibly lucky to have caught one of his streams a few weeks ago. He would normally be streaming when I would sign off and I got the chance to raid him a few times with many players coming into his stream, he loved that! It has been a very sad week, lots of crying here for him and his family and what they are going through.
I wish I had known him sooner! I wish I had been able to do more for him. When I saw on his Twitch stream the tag quadriplegic, instantly my heart broke. My son Adil who is 25 was born with Cerebral palsy and is not able to walk, talk, etc. I told Gigas this and he was so sad for Adil, he said (as he always did) God bless him and me too. How could someone who is not able to walk himself and has many health issues be so generous and selfless as he was? Also, Gigas was so funny! He was like a comedian at times, to say the least! He also brought a lot of players into Splinterlands from his streams! I gathered a few clips from his stream below and some like the Beavis and Australian accent clips will make you smile and laugh instantly! He made me want to do better as a person. I really loved his streams and I will miss him so much.
Every time someone came on his stream, he just wanted to know how they were, how their day was. He was an amazing person and player and lover of Splinterlands as well! I regret so much that I did not find him sooner, not being able to do more for him. When I came into his stream the first time, I saw he was giving out his SPS for giveaways so I sent him 1K SPS and I gifted some subscriptions but I wish I had done more. He talked about not being able to post on Hive much as his fingers caused typing to be very difficult for him. These are the types of things we all take for granted every single day.
My son Adil wakes up most days with a big smile on his face even though he cannot get up, sit up, walk, communicate in any way, etc. He smiles though, he lives on! This is very hard for me to write but we do all need to come together and share a time to remember Gigas in Splinterlands. If you knew Gigas and joined his streams or not please leave a comment below and I will send this post over to his parents. My fiance ty2nicerva was actually sending Gigas a free camera and Splinterlands T-shirt for his streams, Gigas was so happy about this! He went to bed last Friday so happy his Father told Ty. He knew he had people who cared about him in Splinterlands. If you would love to help in any way, please buy one of his cards for sale. Let's try to help out his family and show him some major Monster love right now. We can all do this together!
Splinterlands is a great community, I have always known this and it is one of the reasons I love the game so much! I will be praying for you Zachary (Gigas as we all knew him by) and for your family. God bless you all and please know there are so many in the Splinterlands community who loved your son and watching his live streams! He is deeply missed here and it will not ever be the same without him here.
Watch The Live stream Memorial tournament held on Saturday Aug.28,2021 at 5:00 PM EST splinterlandsclove71 on Twitch Here: https://www.twitch.tv/videos/1132436181
This is the sad statement from his Father I will share with you all:
This is an open letter to my son, Zachary who went to be with the Lord yesterday. I miss you already. Your fight is over and you are now victorious. You were always a pistol and had more personality than most. Generous to a fault, and all you wanted was love and affection. Your mother and I loved you dearly, we know that you knew that. All we wanted was for you to be whole again. We selfishly wanted it to happen in this life, but it wasn't in God's plan. I wouldn't trade anything for the memories that we had together. God has you in His loving arms where you can't be hurt anymore.
The following are a few pictures of some great times we had together, like when he got to ride in a classic Pontiac convertible before the Dream Cruise. He LOVED his big doggies Zena and Willie and they loved him unconditionally.
I cannot wait to see and hold you again my son.
Details of our celebration of Zachary's life will be coming soon. We are still working things out.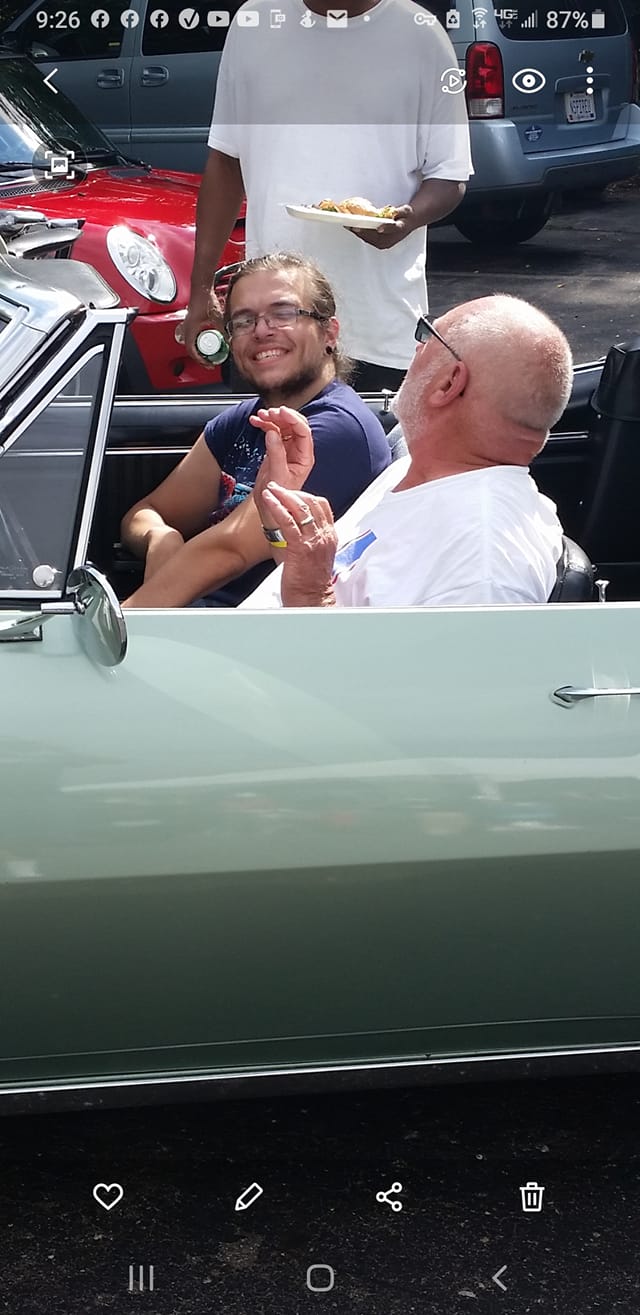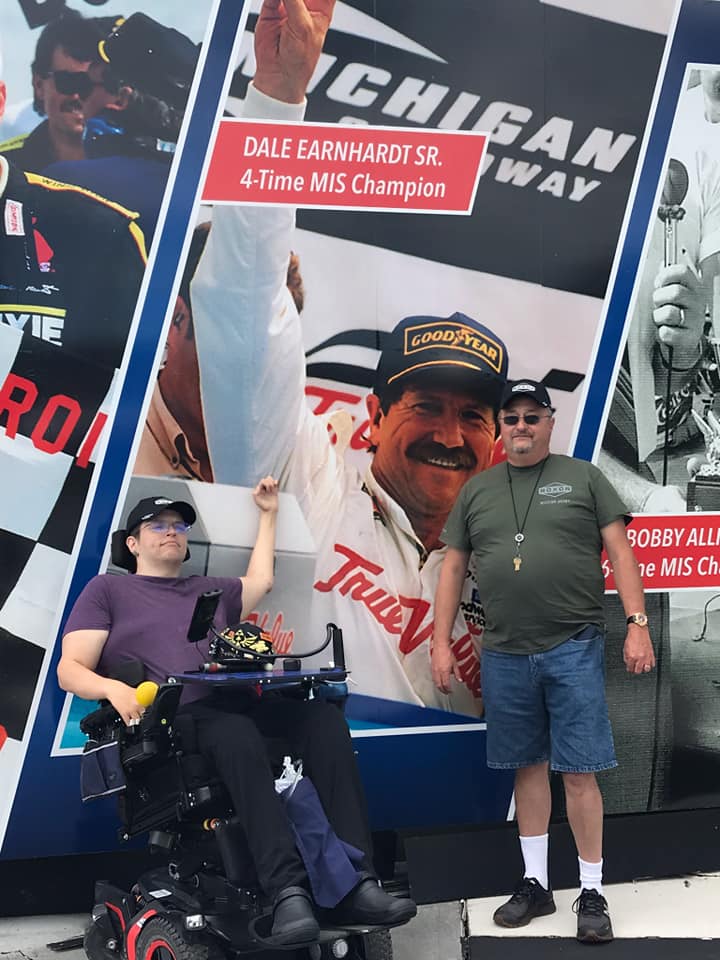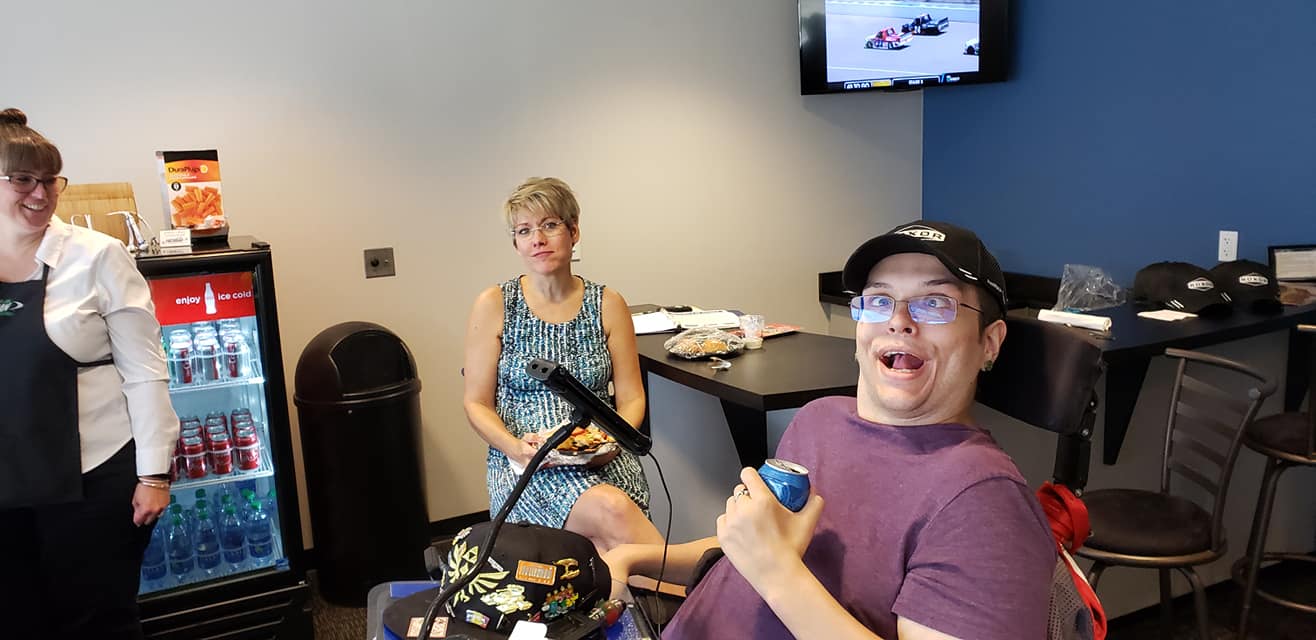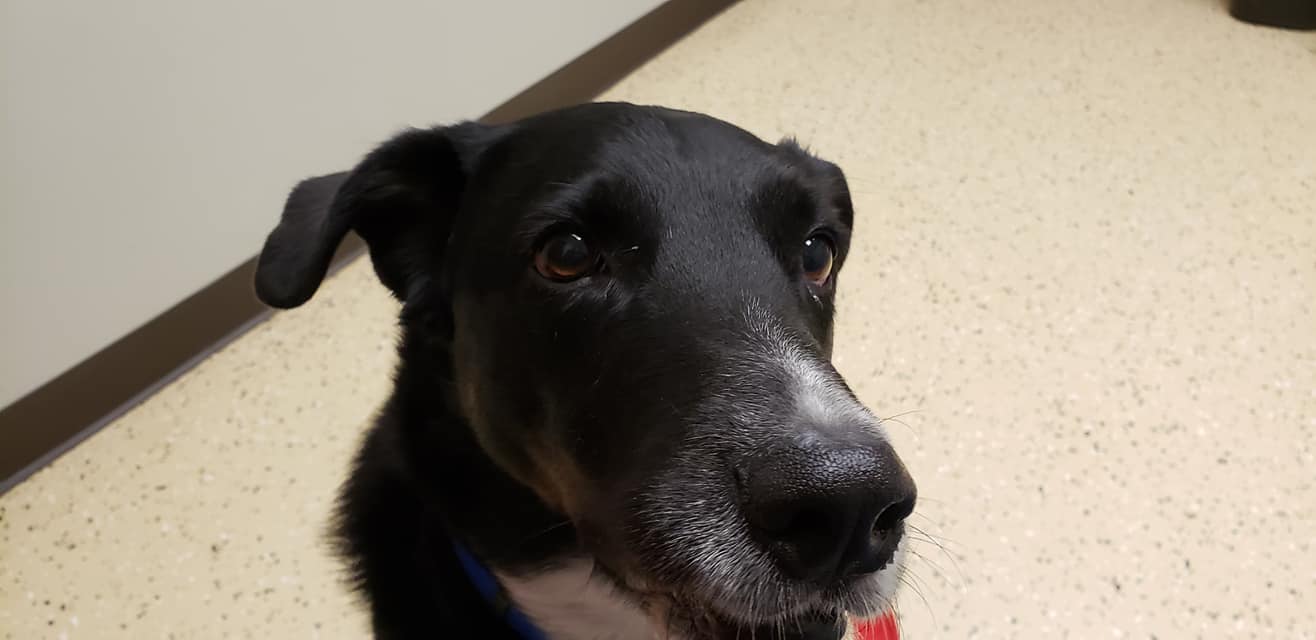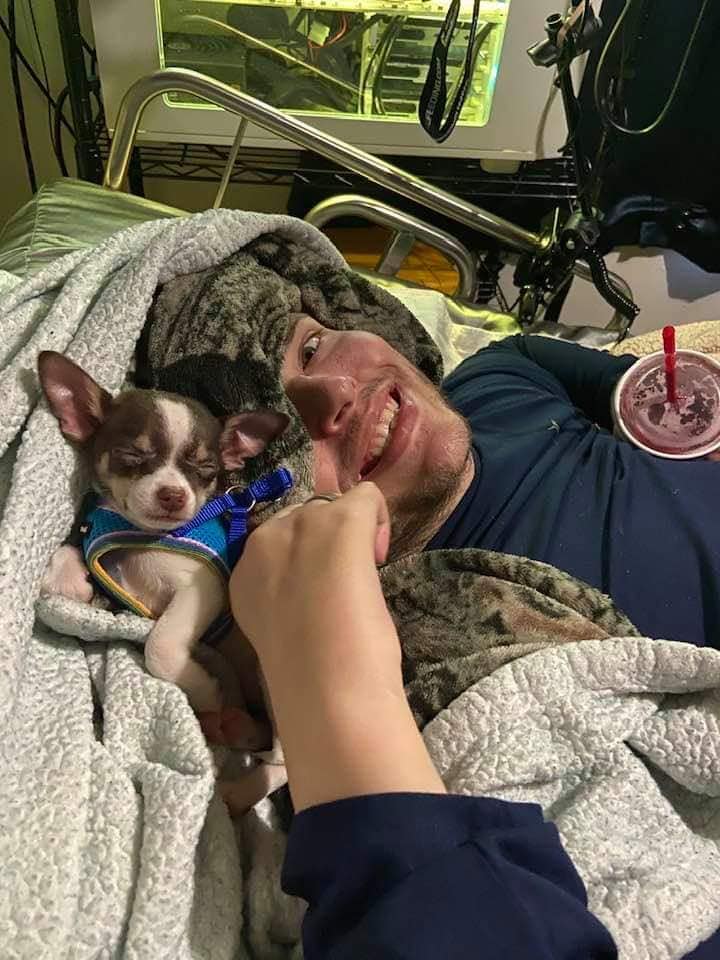 --------------------Fellow Splinterlands Monsters--- Please leave your words for Zachary's Gigas- Parents below in the comments, I will send them this post for them to view the comments. Also, we have created a Memorial tournament for Saturday, August 28th at 5:00 PM EST. I will be streaming it on Twitch and Youtube. The links are below. We will never forget you Gigas! Please join the tournament here and please buy any cards that he has left for sale. I bought about 1K worth and will buy more on Saturday - View his collection here https://peakmonsters.com/@gigas/collection and join the tournament here;
https://splinterlands.com/?p=tournament&id=a8e8f65761e670dd4928e44b97a9889f917f4459
Chris Love:
Hello, I am so incredibly sorry to hear of Zachary's passing. I just met him recently a few weeks ago when I caught one of his Splinterlands live streams on Twitch as gigas. When I saw he had quadriplegic my heartfelt instantly for him as my son also cannot walk, talk, etc. due to cerebral palsy at birth. Zachary felt so bad for my son and said how lucky my son Adil was to have me like he was to have his parents who loved him so much. He was an amazing person, even in the short time I knew him, he had a big impact. I am so very sorry for your loss, the world will be less bright without him in it. As he always told me- God Bless you and your family.
His Father's response:
...as his father, I can tell you that he was larger than life itself. He kept his pain mostly to himself. He didn't want others to feel sorry for him and just to treat him as normal. I know that he derived great joy from the live streams and it gave him a purpose to live. Thanks to all that befriended him. I know that it meant very much to my son.
Some great clips from gigas's stream! We made his month better!!
https://clips.twitch.tv/BoredHomelyFalconNerfRedBlaster-P_zXsUDa8eAc6iyS
I made a few clips of his recent live streams where I raided him!
Thankful for his parents:
https://clips.twitch.tv/SmoggyKindCormorantWow-mKS7SixCXpi5MLql
It was one of the best streams he ever had!
https://clips.twitch.tv/AlluringPerfectCakeThisIsSparta-xZ4IQr9LZe4AV0KZ
Cornavirus gave his SPS yesterday and wanted to give everyone a hug! His Australia accent- the dingo ate your baby!!
https://clips.twitch.tv/CogentArtsyPoultryNerfRedBlaster-spZ_9tlSEoMlXU0V
"Life is tough for every one of us." ~Gigas
https://clips.twitch.tv/StrongAssiduousMoonKappaRoss-_lE-xM91Kra5P3mJ
"Grateful to be alive and here"- Gigas
https://clips.twitch.tv/UgliestImpartialGaurAliens-48FtwgDnT-JURrpp
Gigas last pinned Twitter post about of course his favorite, Splinterlands! https://twitter.com/Gigaskekinauff/status/1416958608420581376?s=20
Gigas gets SPS for his giveaways!
https://clips.twitch.tv/PluckySlickPeppermintShazBotstix-3ff_piXFqRWw-A6t
"Ninjobu ---I'll miss you, much love my man!"
https://clips.twitch.tv/SmellyPiliableDunlinImGlitch-fGNDEhaM1a0A6vV1
"Hey, it's an earth quest man, you gotta abuse Kron a little bit" ~Gigas
https://clips.twitch.tv/PhilanthropicEnticingLarkBIRB-z-7V4m6OKnwqyk6B
Yes, take this SPS please-- Gigas-- so fine lol!! "I was born in 1969" ~@jamesclover69 -in the chat
https://clips.twitch.tv/ConsiderateTrappedMinkRalpherZ-s1RkSPMAwwsriYB2
God gave me a spirit of generosity and I rolled with it." ~@gigas
https://clips.twitch.tv/FlaccidDrabCakeDoggo-L5UznrrSCkl2hN0Q
69 was one of the best years"~gigas Kira1995- for me, it would be 90
https://clips.twitch.tv/CloudySlipperyReindeerDancingBaby-OkWcIWbye9JFenlJ
'Fire is my go-to splinter for everything" ~@gigas BEAVIS impression----LOL!!!
https://clips.twitch.tv/BoredObedientSquidTwitchRPG-eglHZKGZYwi2JrC2
Chewbacca impressions
https://clips.twitch.tv/CogentTastyGazelleVoteYea-EPdGZxsnXpfXpm__
To watch one of Gigas' streams copy and paste this link to view it - it won't work if you click on it but the copy & paste method works) :
https://www.twitch.tv/videos/1120465326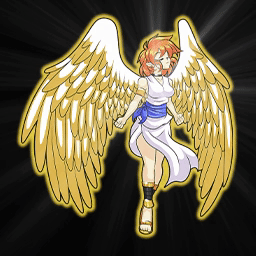 We All Love You Zachary - Gigas!!!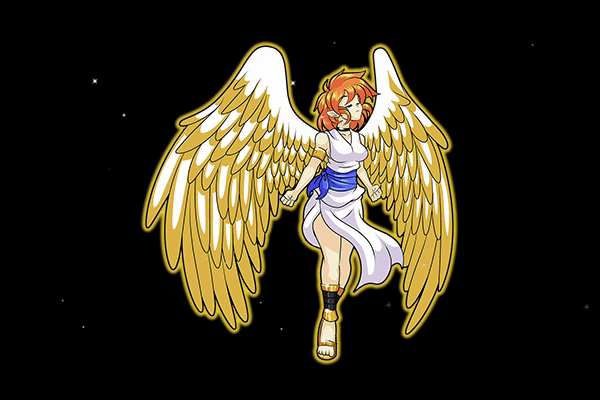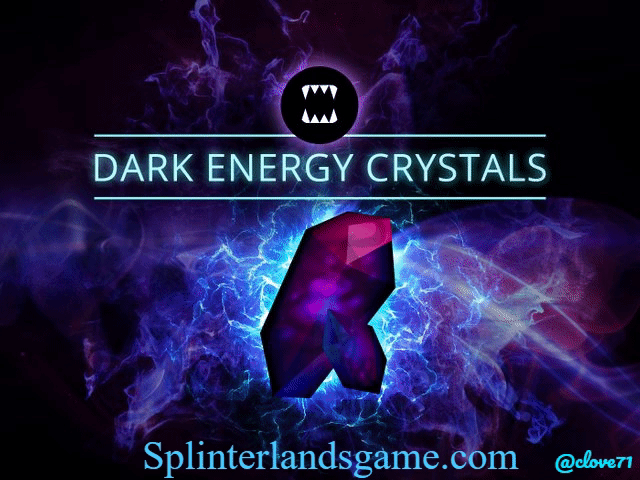 Use Coinbase to buy Crypto HERE

Use Leo Dex to buy cheap packs and DEC HERE

At @monstermarket You Receive 3% Cashback on all card purchases! HERE
Check out all their features like the packs and rewards analyzer HERE.
View rewards cards going out of print, get your season report card and view cards by league cap by the great @kiokizz who is @splinterstats HERE please show him some Monster love on his recent Splinterlands posts!

Want to view Splinterlands stats? Check out @rafalski and his awesome Splinterlands stats HERE and make sure to show some Monster love on his recent Splinterlands post!

Check out @peakmonsters today HERE and all of their features!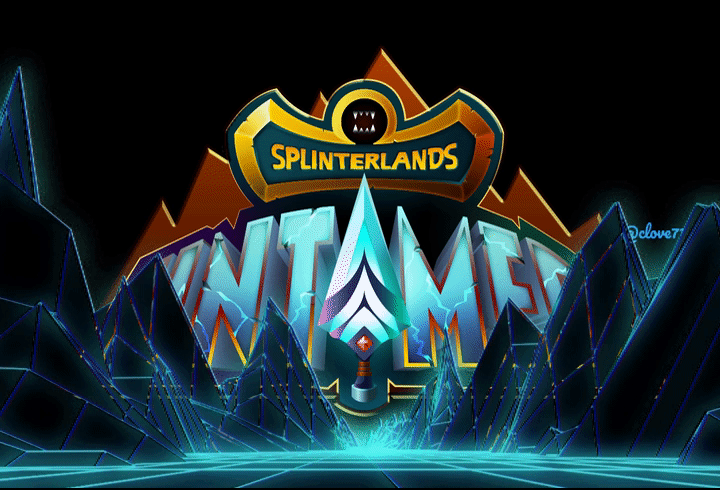 Splinterlands Custom Merch HERE
Start Playing Now for FREE!
TWITCH Live Streams HERE
MY NFT ART GALLERY HERE
THETA.tv Live Streams HERE
Splinterlands Content Twitter HERE
Splinterlands TikTok HERE
Splinterlands Discord HERE
Splinterlandsgame IG - HERE
YouTube Splinterlands Content - HERE
3Speak HIVE Splinterlands Community - HERE

I wish you luck in your battles and daily quest loot chests!
I will see you all on the battlefield!
May the Monsters be with you.
Chris Love @clove71
Splinterlands Rep




All proceeds of this post will go towards purchases of any cards of gigas left for sale- there are some that are not up for sale yet- I have left a message on gigas's Twitch for his friend bee to please list them asap. Thank you all! God Bless you all!
---
---