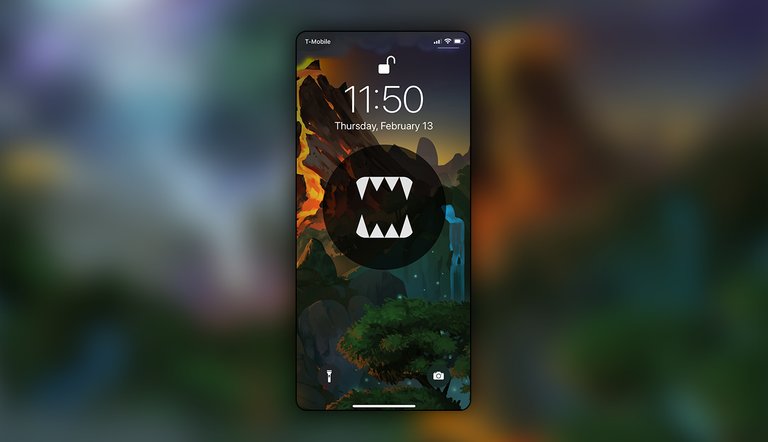 After SteemFest, it was like go Go GO!
A lot of focus was put on trying to finish up the UI for the Splinterlands mobile release. And there's still plenty going on for that! Fixes, enhancements, and overall polish. There's so much you guys still haven't seen yet! It's gonna be exciting!
Now that a bunch of you are playing with the Alpha version of the web app, I thought I would squeeze in a mobile wallpaper to give you guys. What better way to check the time? Tap on the screen to take it out of sleep mode and...
...WHAM!
Scary teeth! A world of magic and mayhem! It's time to snag a quick 2 minute battle!
So here you go. You can download the one that best fits your phone:
https://drive.google.com/drive/folders/1lkA-QD7yDtyymy6XR2lmrXCq-M6FDAWz?usp=sharing
If you have a weird phone that doesn't display one of those exactly right, let me know, and I'll see what I can do.
Enjoy!