The Team Possible Splinterlands guild is doing great. Starting this week, we'll be organizing a weekly raffle with the intention to grow the guild hall and give our members some extra benefits.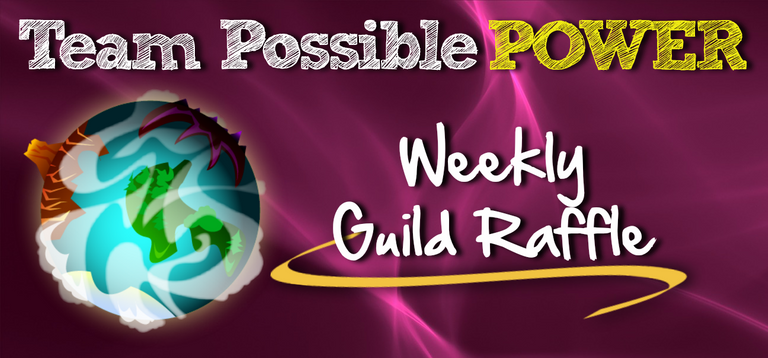 Source 1 - Source 2 - Edited with The Logo Creator 7
How It Works
To spice things up a little, Team Possible Power has a weekly raffle from now on.
Guild members can earn tickets by contributing DEC to the guild hall.
The weekly membership fee of 250 DEC gives a member 1 ticket. Extra tickets can be earned by contributing more DEC. Every 100 DEC on top of the basic membership fee will be rewarded with 1 extra ticket.
Contributions have to be in on Sunday, so we can have the raffle on Monday.
As prizes, we have some cards to delegate to the winners for the week. Most of these cards are gold foil cards, which will allow the winners to get some sweet DEC bonuses.
The cards that are available for delegation:
Gold Foil Furious Chicken (level 3)
Gold Foil Chain Golem (level 2)
Gold Foil Failed Summoner (level 3)
Gold Foil Herbalist(level 3)
Gold Foil Goblin Chef (level 4)
Gold Foil Armorsmith (level 4)
Undead Archer (level 5)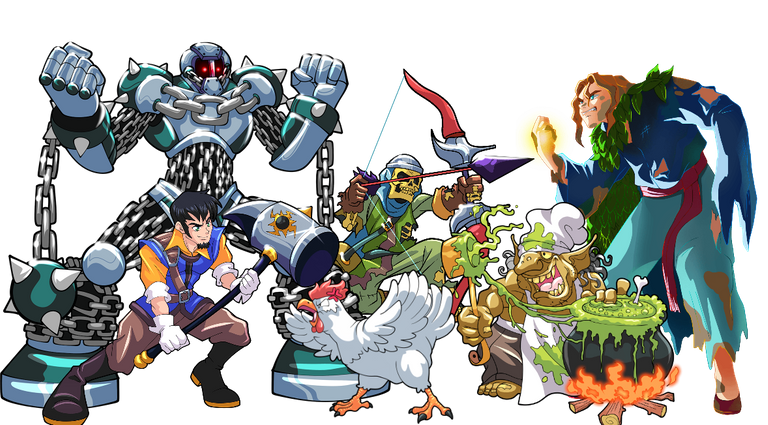 Source - Edited with The Logo Creator 7

Source - edited with The Logo Creator 7
This Week's Raffle
I started by making a list of all members and their contributions. Then I added the number of assigned tickets to the list.


I made a list of all tickets, then used a list randomizer to change the order of the names and assign a number to each ticket.
In our Team Possible Discord server, I used the Random-bot to randomly select 5 winners.
These are this week's winners:
Winner 1: @vettev
Winner 2: @brucutu
Winner 3: @vettev
Winner 4: @sm-goldies
Winner 5: @ogelthegreat

Source - edited with The Logo Creator 7

Source - edited with The Logo Creator 7
Did You Win?
Winners have 24 hours to contact us - either on Discord or in the guild tavern - and let us know which card(s) they would like to have delegated to them.
Winner 1: you get first pick.
Winner 2: send us your top 2 picks. (In case winner 1 takes your number 1 pick we will delegate number 2.)
Winner 3: send us your top 3 picks.
Winner 4: send us your top 4 picks.
Winner 5: send us your top 5 picks.
Example:
My first choice is the gold foil Furious Chicken
My second choice is the Undead Archer
And so on...
Delegations will be sent out 24 hours from now.
If a winner fails to notify us in time his name will be bumped to the bottom of the winners' list.




Source - edited with The Logo Creator 7
Didn't Win?
No need to worry. There will be a brand new raffle next week! Make sure you send in your contributions, so you will be eligible to win one of the prizes!!


DISCLAIMER: This post contains affiliate links.

Graphic created with The Logo Creator Software
Subscribe To RSS Feed | Subscribe To Newsletter