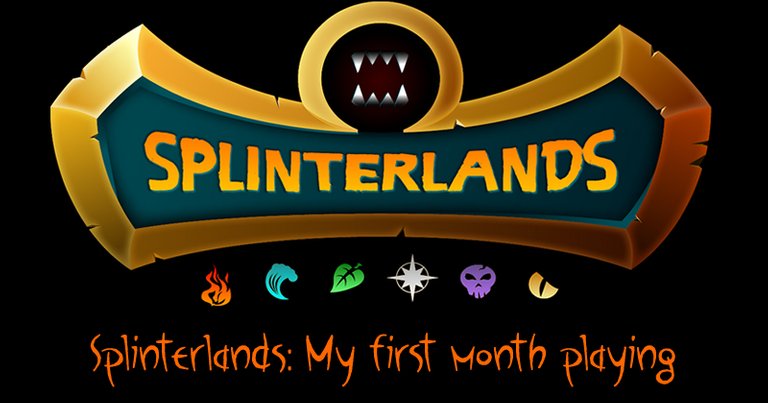 Hey Splintertalkers,
I'd like to share with you a little about my first month playing Splinterlands and interacting with the community.
My first impression of the game: cards with well-designed art, totally new game mechanics compared to all the other card games I've ever played.
Pros: Web browser game (don't need tons of downloads, even to update), quick matches.
Cons: Actions are all automatic (but I understand that the game mechanics were created to make the games happen that way)
Was it easy to learn?
Much easy, since I've a lot of experience playing other card games. But I confess that I still don't know the name of all abilities by heart or what they all do. But the developers make it very easy for players, we just need to place the mouse over the card's ability icon and an explanatory box will appear.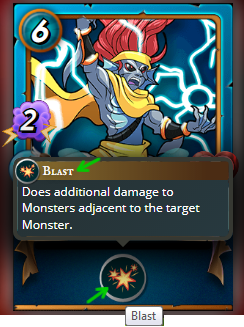 So I really believe that anyone can learn how to play, however the secret is understand not only the cards but each of the battle rules.
Initial Investment
Only the Speelbook $10 + 1 Untamed Pack (that allows you to start receiving rewards in DEC* for each victory).
DEC: Dark Energy Crystals is a cryptocurency used as in-game currency.


Source: Coinmarketcap
I am one of those who like everything in practice, then after only 9 days playing I bought the @bbeats collection, worth $150. I needed a boost in my collection, since I was already fascinated by the game.
But I need to talk about the community, because before buying the mentioned collection, @Byzantinist and @foggybottom delegated some nice cards to help me. So thank you again guys!
I was really impressed with the way I was received by the community.
My achievements:
The games rules had not been changed so I was able to finish both seasons in the Champion III ranking. For a beginner, something very exciting!
But my best result came as a first month gift, since I completed my first month on the last 18th. On the 19th I didn't lose a single battle for the first time in tournament and finished in 2nd due to 2 draws.
Detailed infos about the tournament: UNTAMED Kobold Mining Expedition


The days passed and each day I wanted to play more, to have more cards.But at the moment I was unable to invest more. So I saw the opportunity to play for one of the accounts of the Team Possible as an option to "have" more cards, after all I could play with several cards that I didn't have.
I applied to the account they offered but they chose another player, everything alright, afterall I was just a newbie trying to find an opportunity. But wait a second...
Again about the game community, I said "they chose another player" but @simplymike offered me another account, what a pleasent surprise! =)
So since September 1st I'm playing for Team Possible!
And then another surprise and right the next day, during a nice conversation with @davemccoy he delegated me a lot of Gold Foils to help me with my Collection Power and of course to have better results. So again I'd like to say... Thank you Dave!
In those 30 days I participated in lives and giveaways and got some booster packs, first was 1 DICE pack from Kenn Bosak and after that 1 DICE pack from Chris Love or Should I say clove71 ;)
Not sure but I guess that I got 4 more Untamed packs from clove71. I'm saving them to make a video opening.
So here is another thanks to Kenn Bosak and clove71
I wrote 4 articles that received several upvotes, I confess that I did not expect so many votes. So I would also like to thank everyone who voted. Thank you all!
And continuing with the surprises, the last one was another offer to play with another account, this time a Gold League account. Being able to gain even more experience, I accepted! Thank you @Byzantinist for the opportunity!
Is this post about @Splinterlands? For sure it is! But it's much more about gratitude, which is one of the best feelings we can express! It's all about spreading Monster Love! ♥
Thanks for reading! A supreme hug!

If you haven't played Splinterlands yet, join us! Just click below!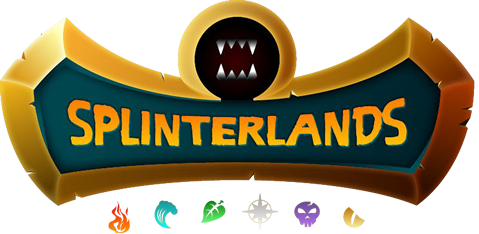 Waiting for you all on the battlefield! ⚡️ Supreme Magus