Midjourney reimagines Scarred Llama from Splinterlands in 20 different styles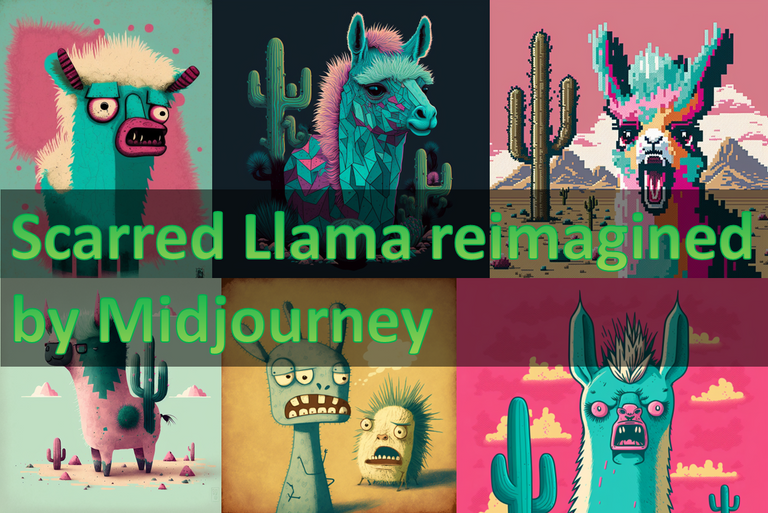 I've been having lots of fun with Midjourney, the incredible AI that produces images out of description prompts. It's a fantastic tool to quickly create what's in your mind, and I've found that Midjourney is particularly artistic and creative, and its compositions are generally beautiful.
In this post, I decided to take the iconic Scarred Llama from the #Splinterlands Untamed series and reimagine them it with Midjourney's help. Let's first take a look at the original: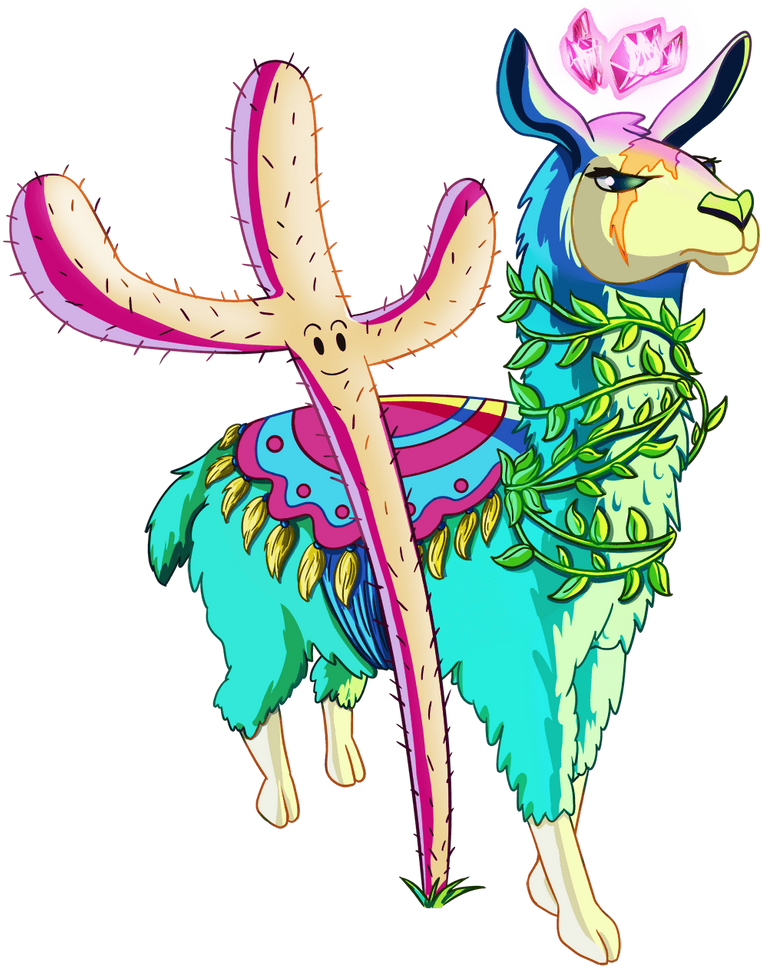 When using Midjourney, the key is to specify the primary elements you want to retain before applying a style. In this case, I decided to focus on "angry scarred llama", "smiling cactus", "pink and teal", and "crystals floating above head". You'll see that in many cases the AI took only some of the elements, and it mostly struggled with the idea of a "smiling cactus". Nevertheless, the results were very interesting... have a look and let me know in the comments which one is your favorite!
---
1. Style of Geoff Darrow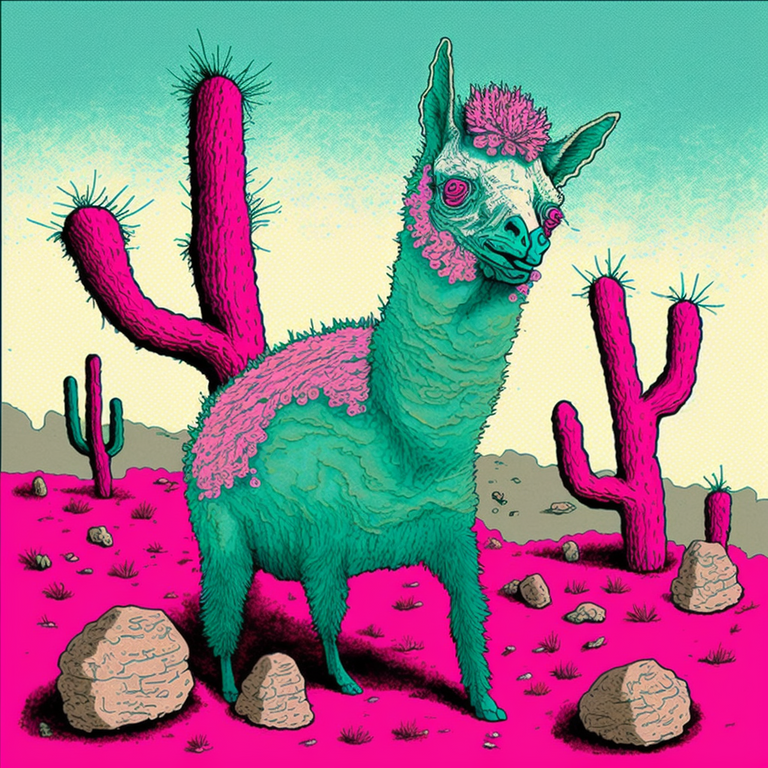 2. Style of Wassily Kandinsky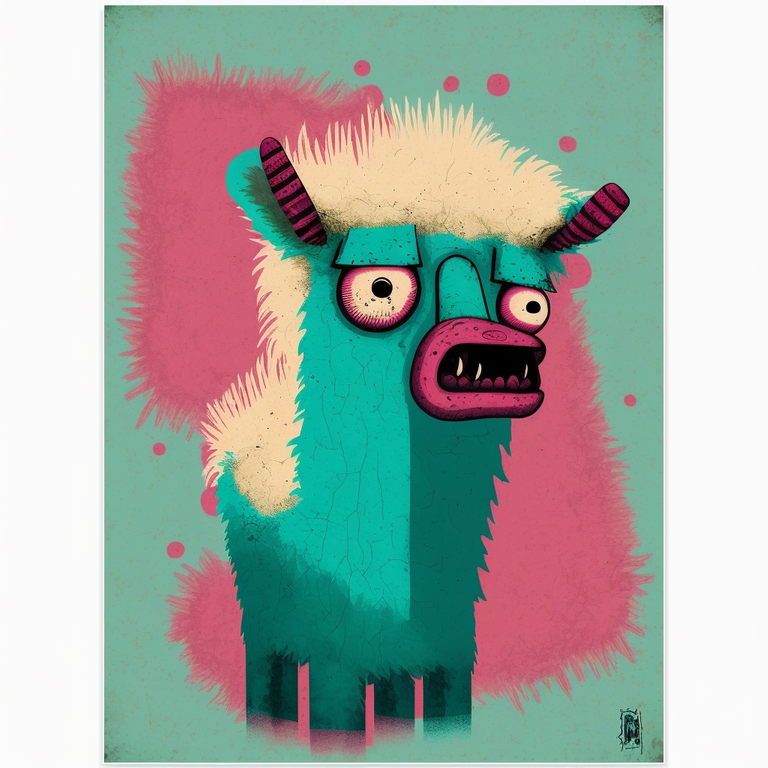 3. Style of MC Escher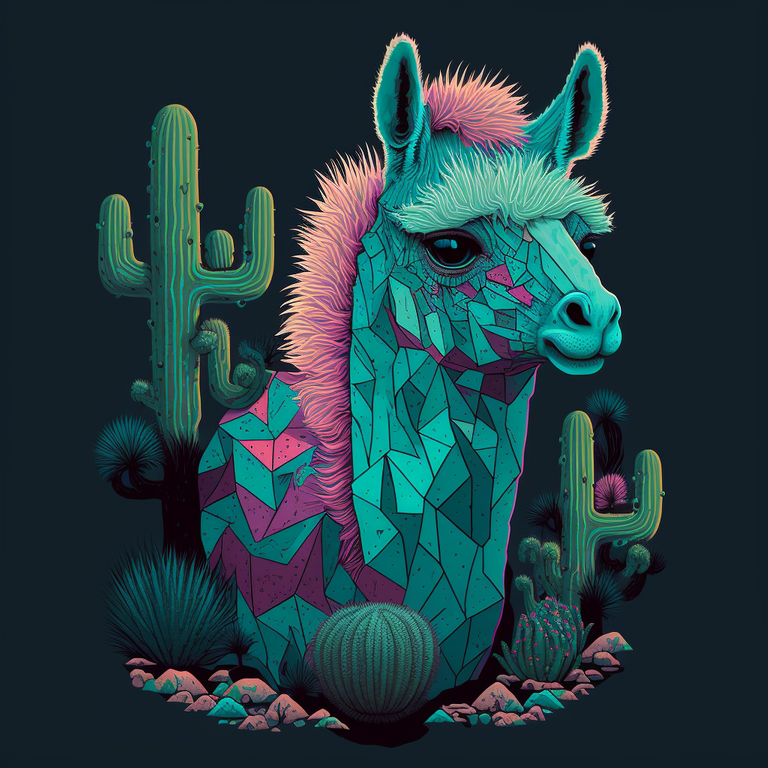 4. Paper Cut Craft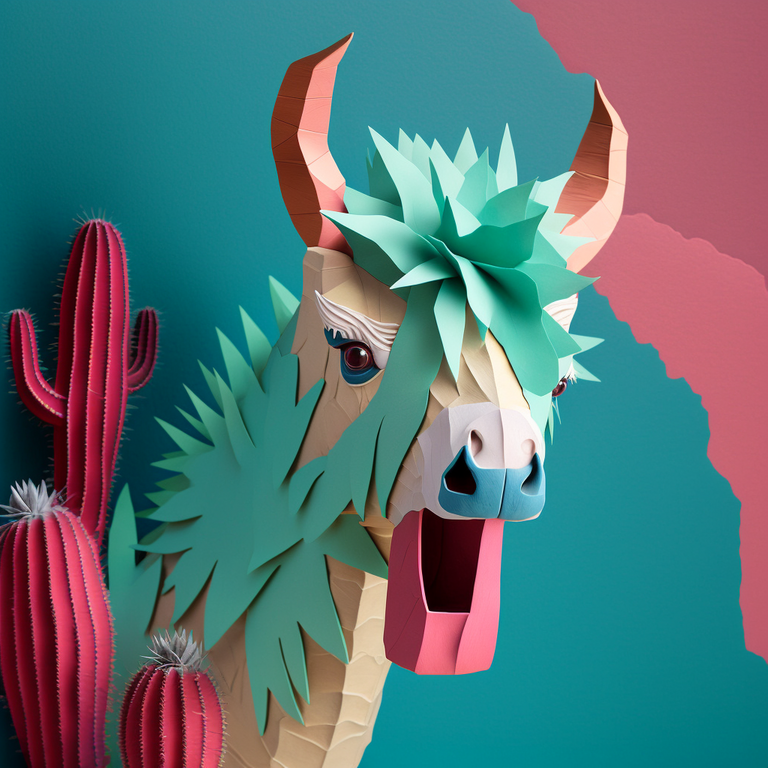 5. One-line drawing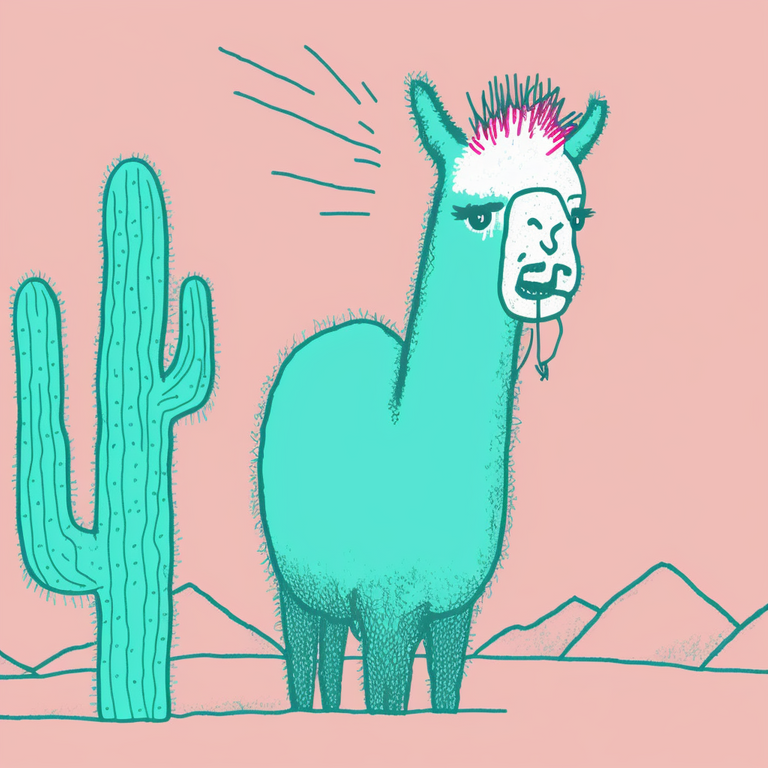 6. Low-res pixel art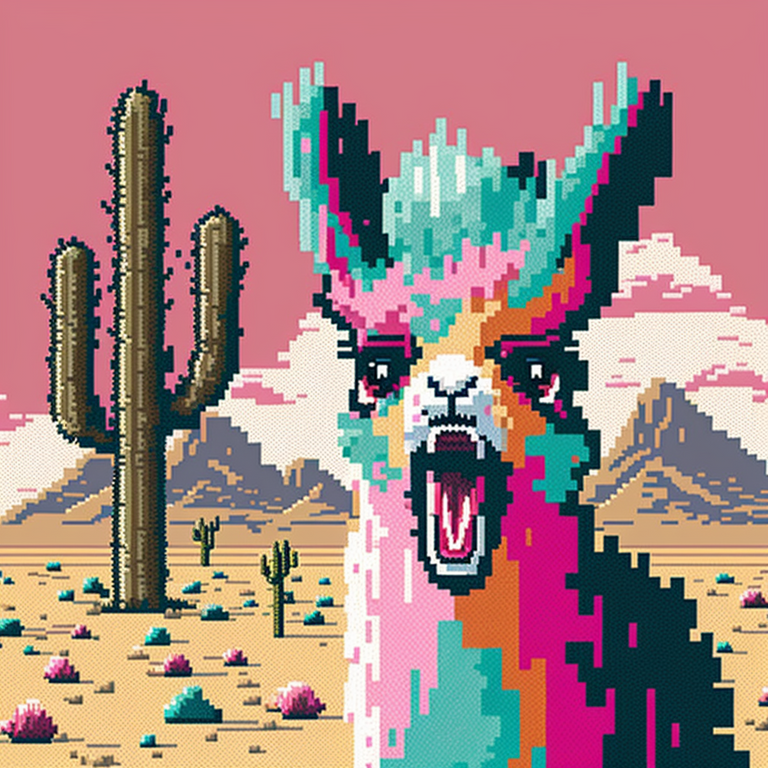 7. Style of Daniel Clowes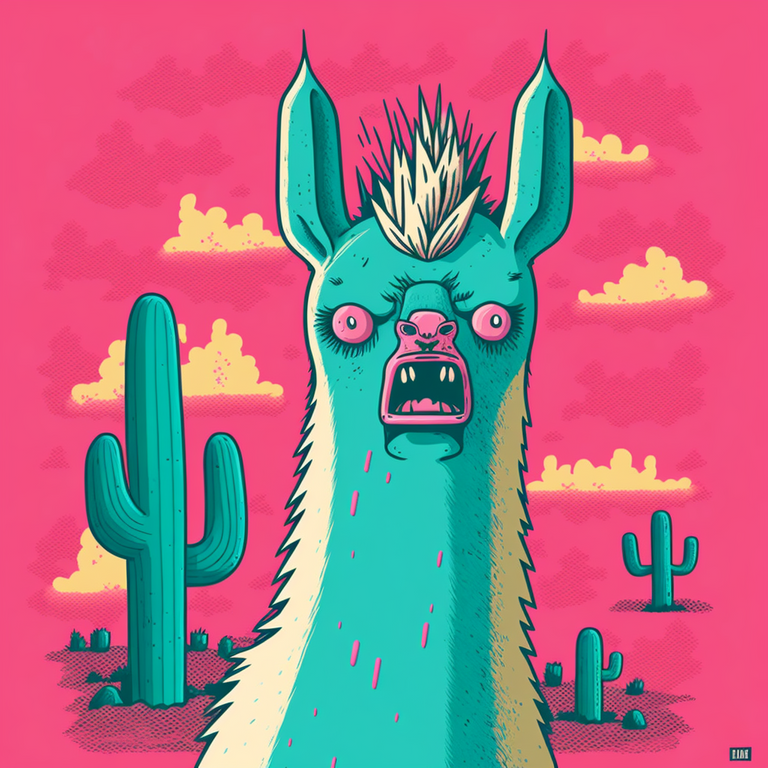 8. Infographic drawing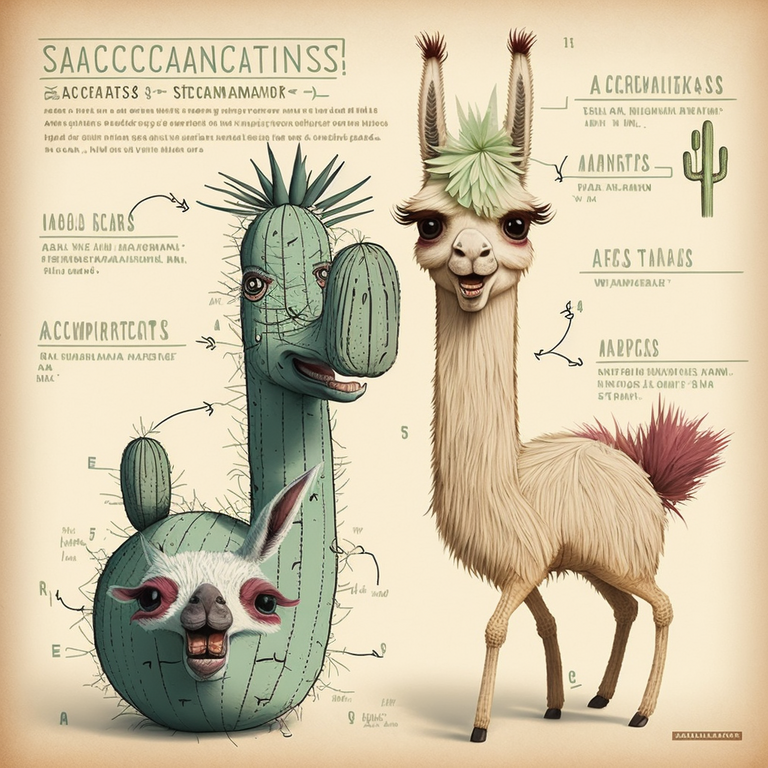 9. Style of Pablo Picasso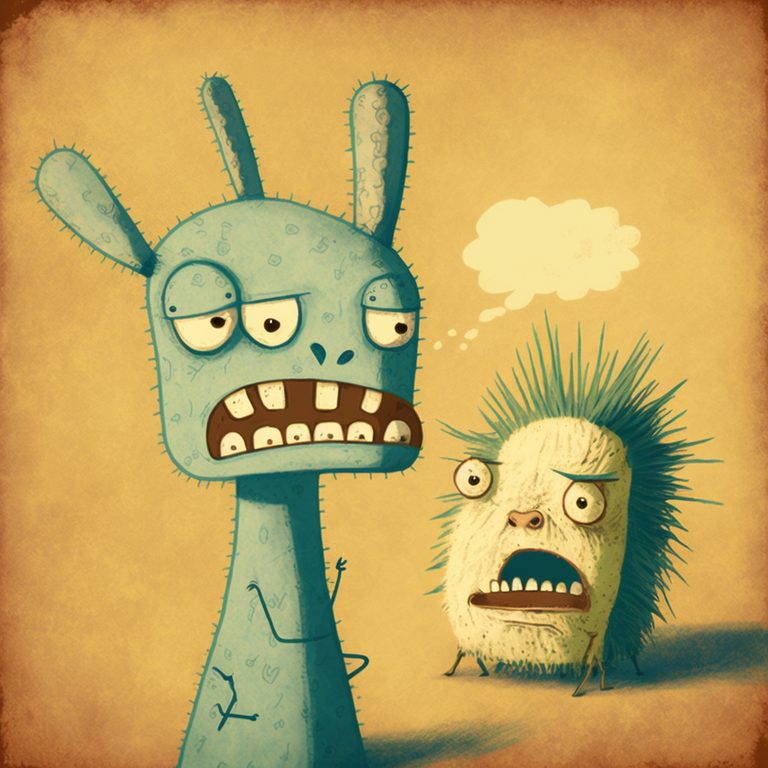 10. Style of Beeple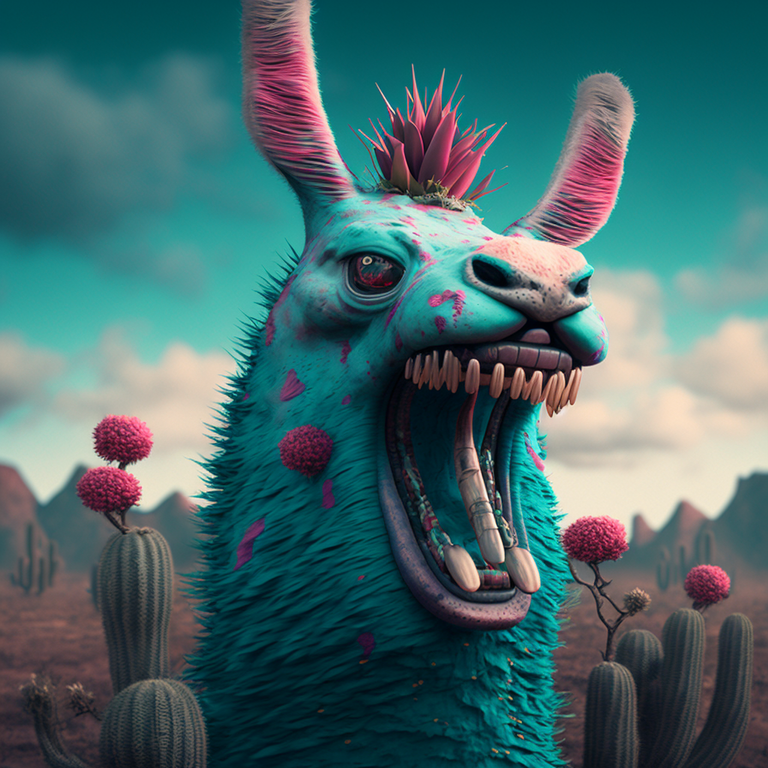 11. Chibi Anime style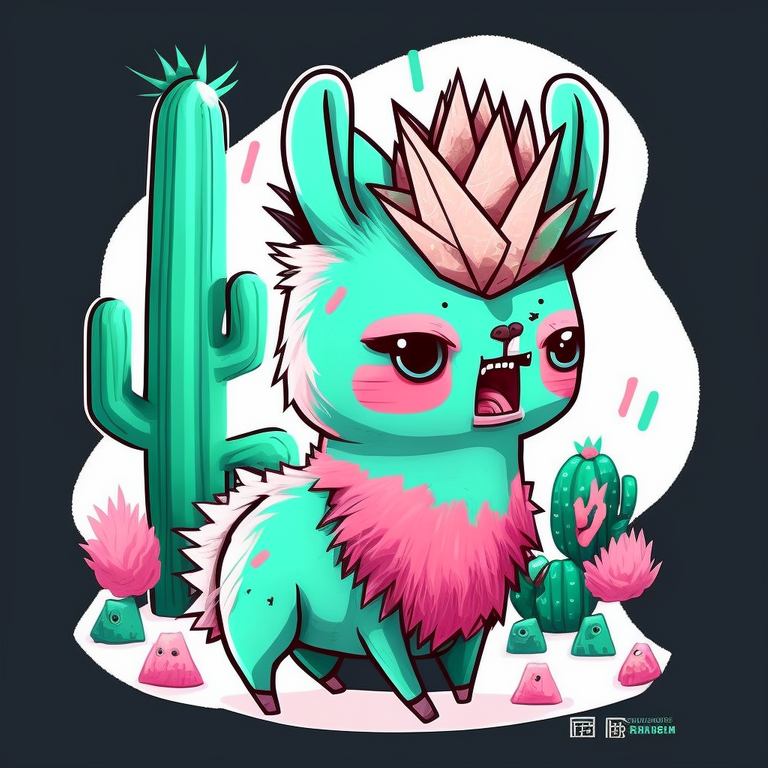 12. Dieselpunk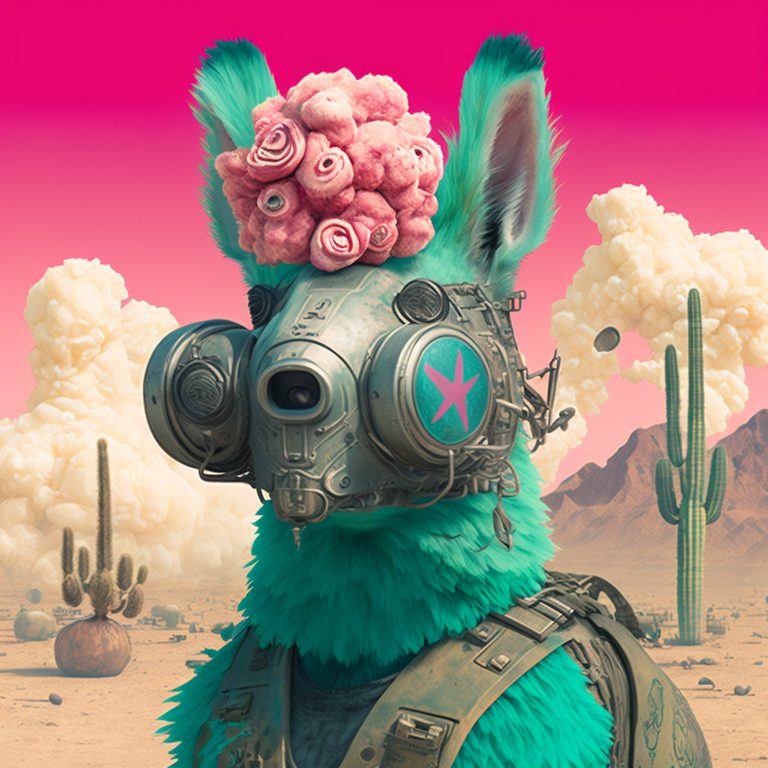 13. Style of Akira Toriyama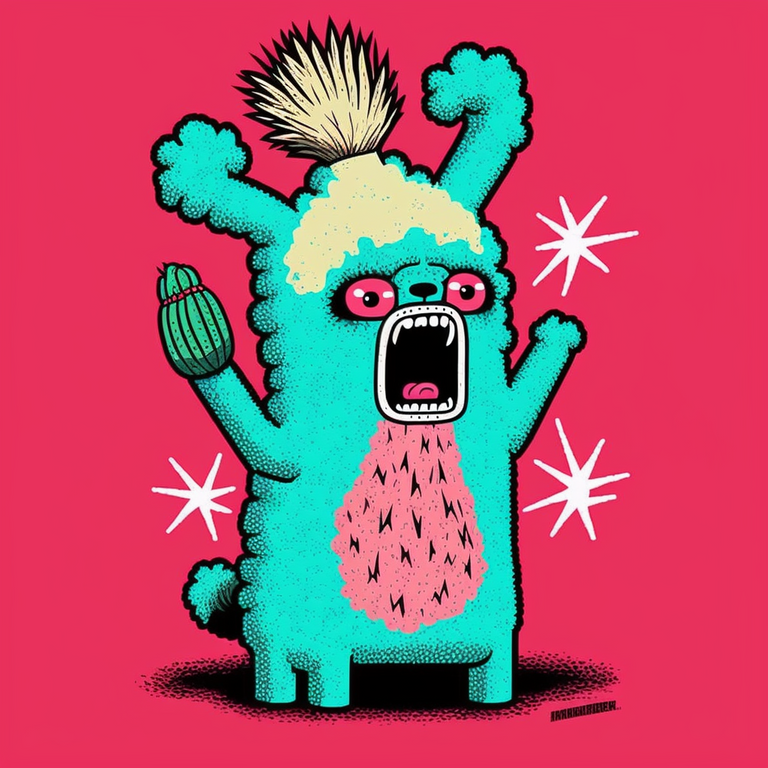 14. Style of Abigail Larson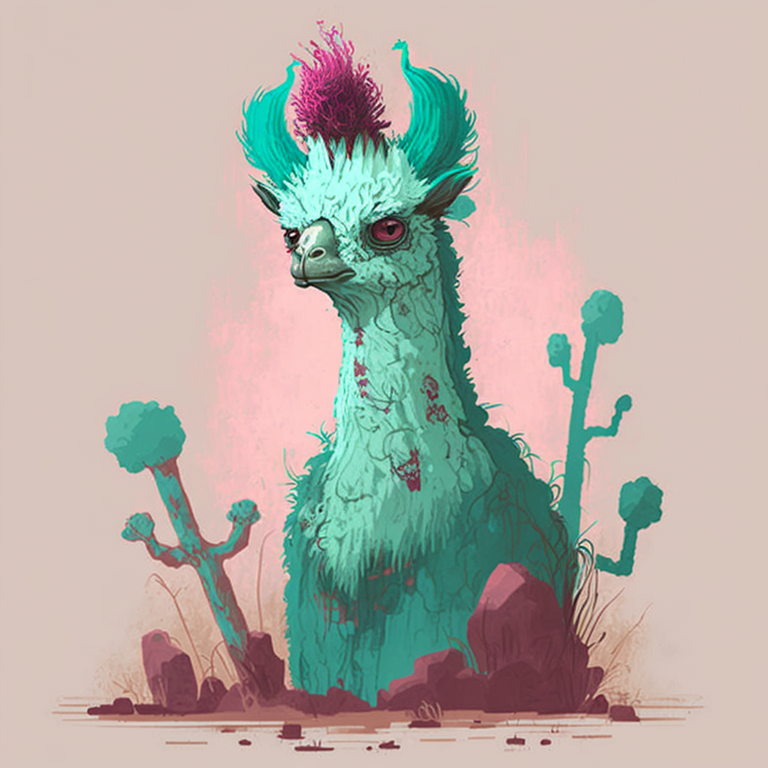 15. Style of Dan Matutina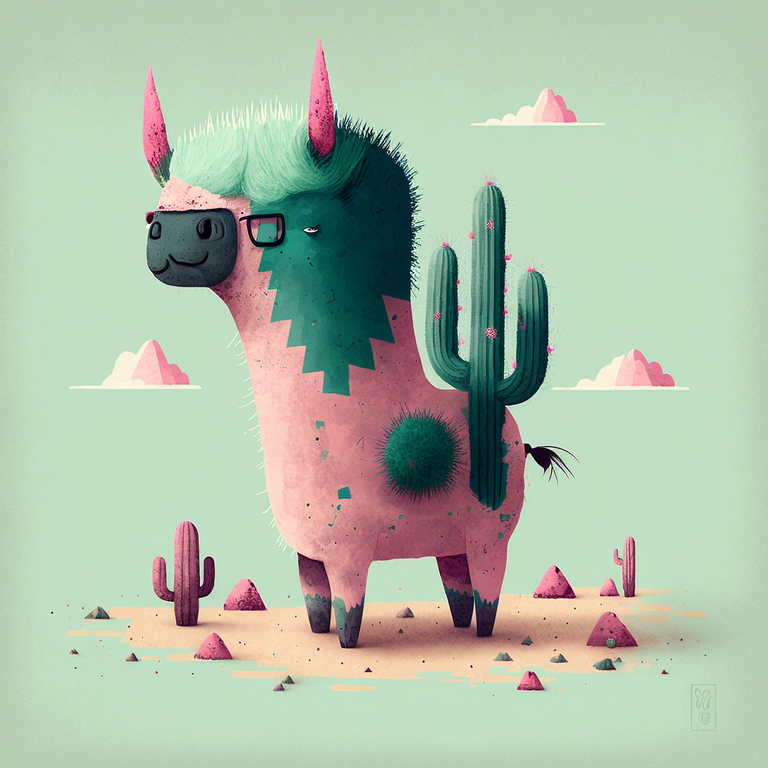 16. Style of Becky Cloonan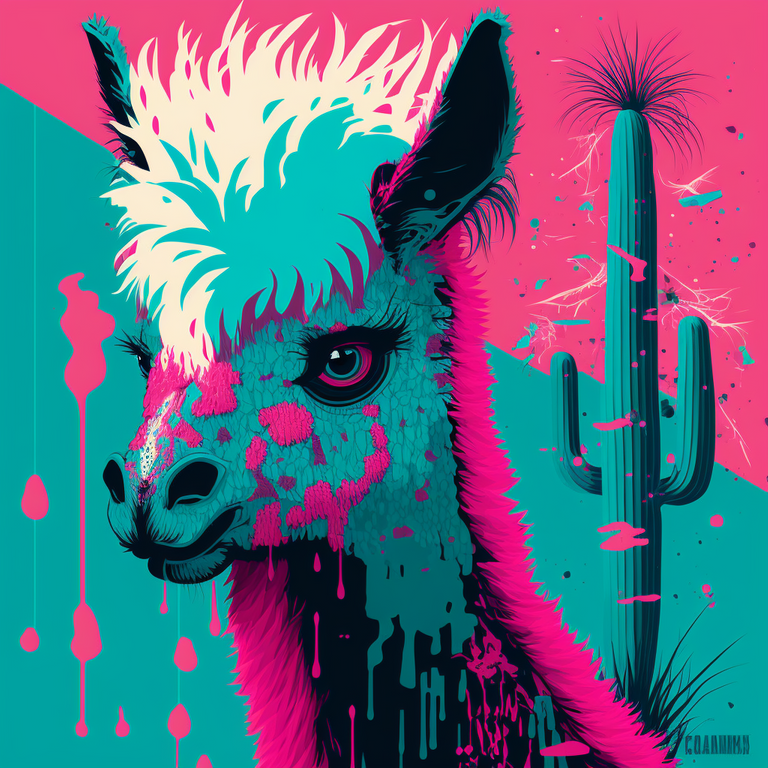 17. Style of Ashley Wood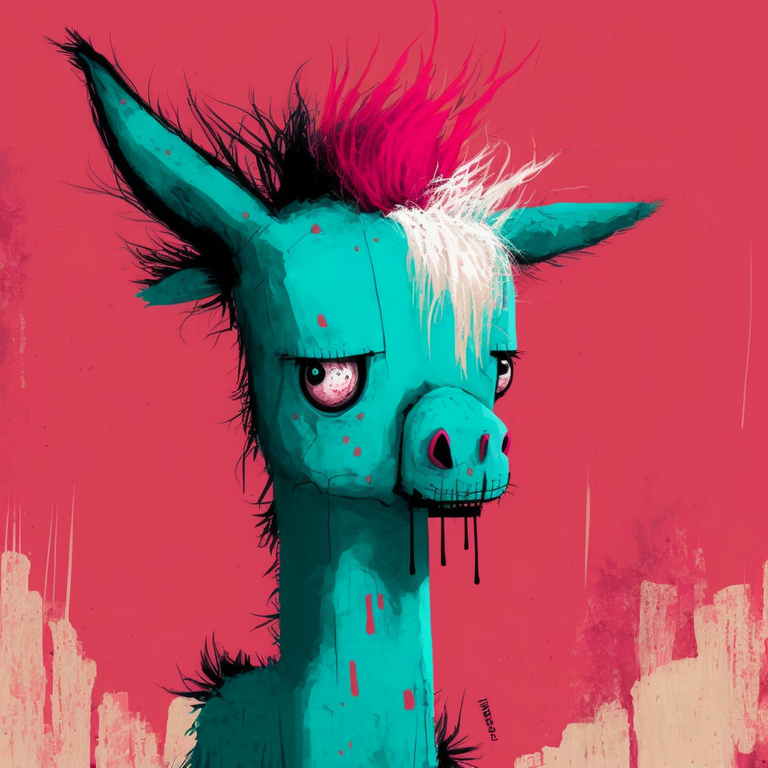 18. Style of Darwyn Cooke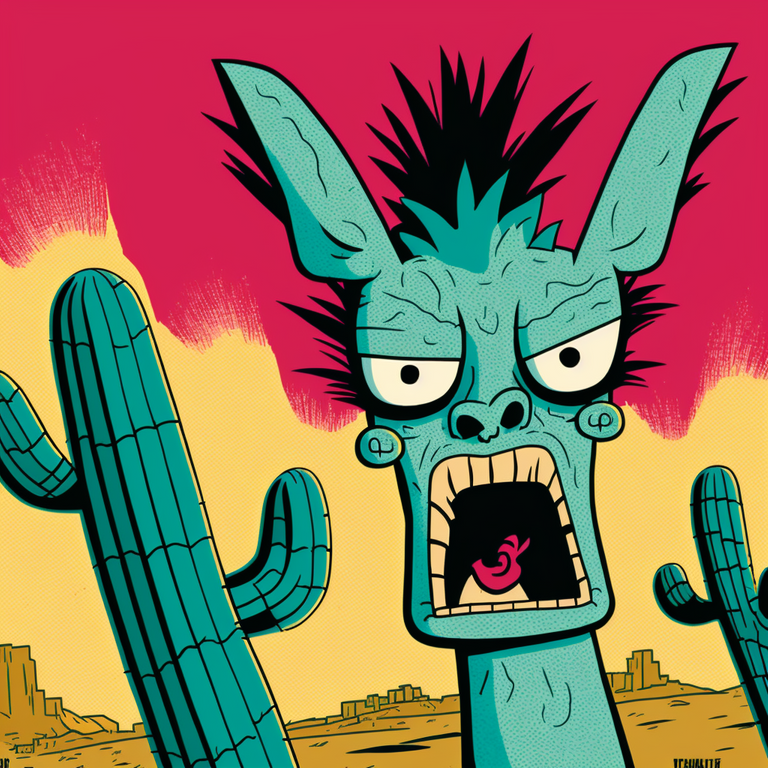 19. Style of Jack Ohman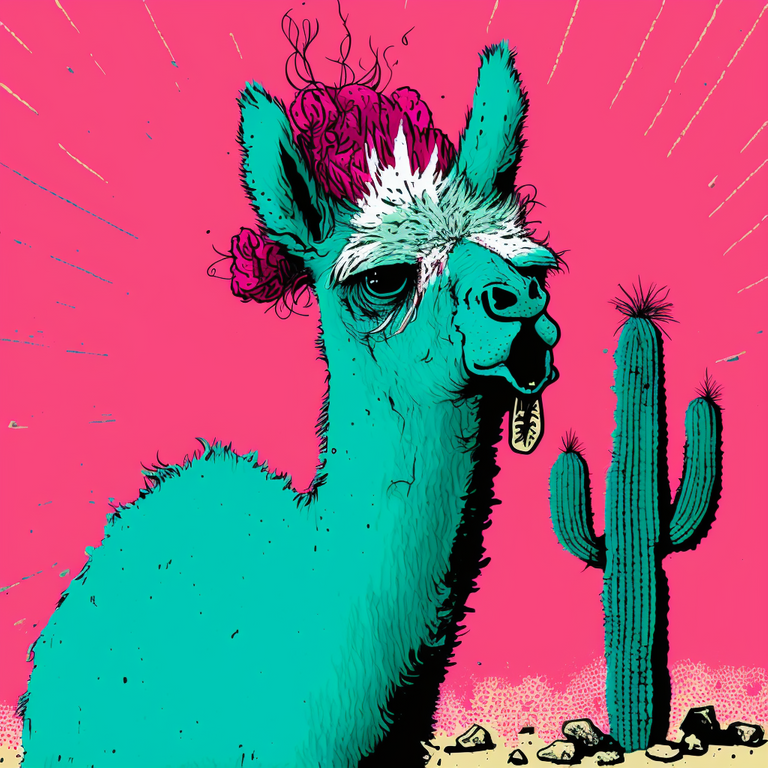 20. Style of Kevin Eastman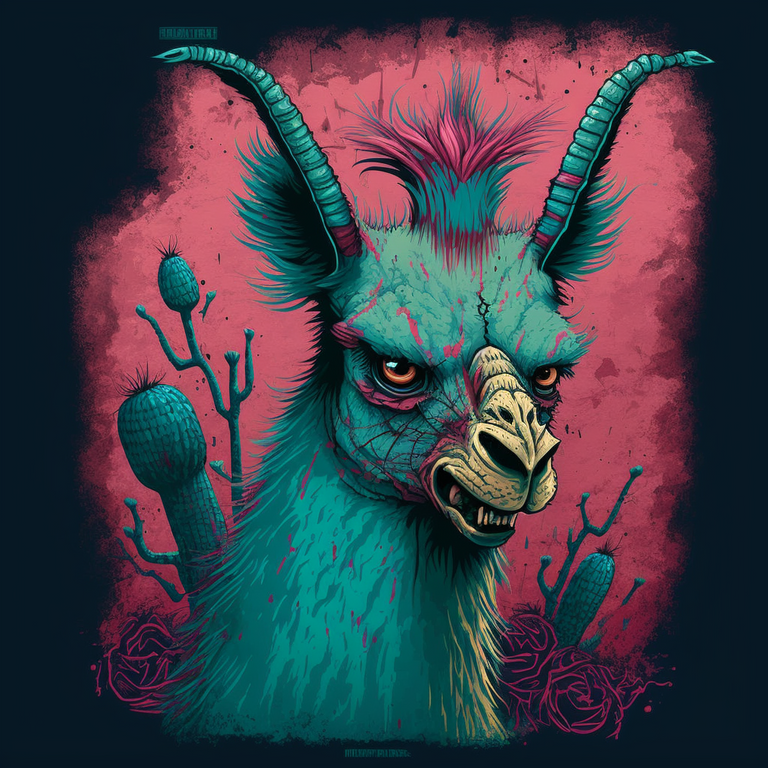 So, which is your favorite? Do you think any of these capture the spirit of the original Scarred Llama?
---
---