What's good every body it's everyone's favorite Monster Battler Charlie!
---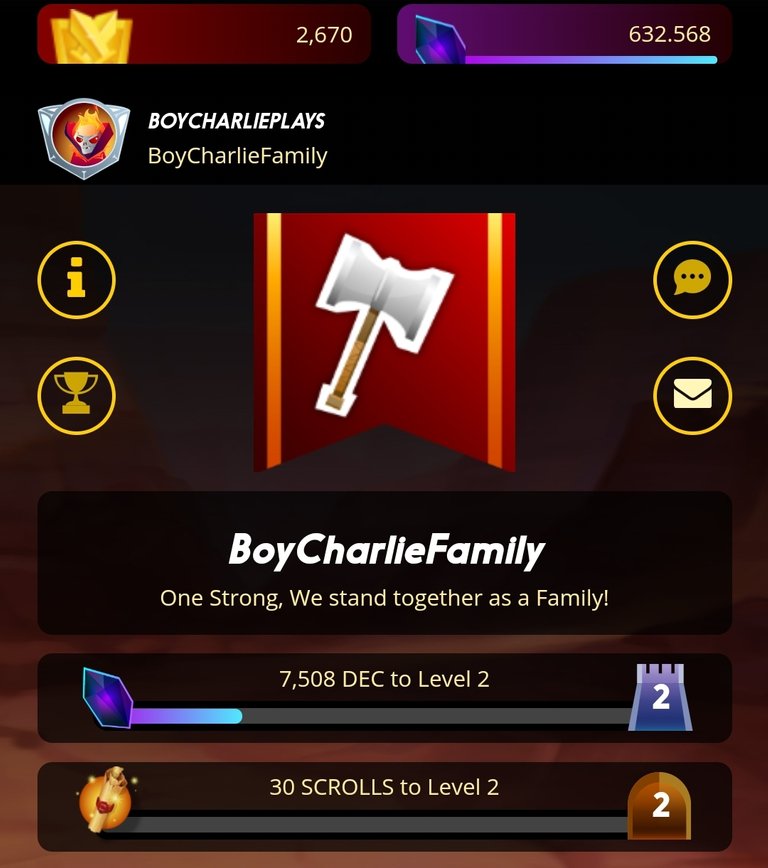 After a few days break away from the game I decided to hit the #splinterlands ranked ladder. @dcitygame has taken up a lot of our time so we managed to rangle up two daily quests to finish but we will only be detailing the last one. We've gotten in 8 wonderful matches for this SplinterReport but also I wanted to share with you guys an awesome way to interact and be a part of a growing Hive community.
Joining the @boycharliefamily discord and splinterlands channel
I want to grow my connection to Hive creators and develop a base just like I have on Facebook. Back in the earlier days of steemit I was posting on Dlive aiming to pull the live stream content. The problem with 3speak is that I will be connecting with Hive Users but we need to onboard some more. So taking the Splinterlands Channel to a Facebook Livestream seems to be the next best option. I am editing together a proper Streamlabs OBS setup for some greenscreen action in front of Splinterland Matchups. This way we can encourage people to join the game and the blockchain on the biggest platform that I do have. From there we can ask people to head on over to 3Speak.
Please make sure to smash that upvote button and reshape this out to the rest of the Hive Community.
Daily Quest: 3 Matches with no Neutral
---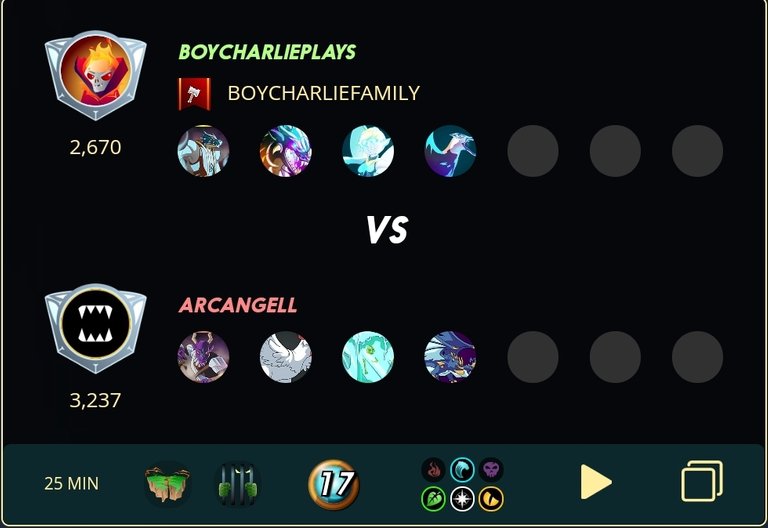 Summoner: Drake of Arnak

Winning Hand: Diamond Dragon, Ice Pixie, Albatross
Diamond Dragon and Ice Pixie manage to chip away with magical shots all over @arcangell's team. I had never seen a Lightning Dragon card in use. It's got a pretty decent base stat with 7 Mana, 5 SPEED!, 3 Ranged Attack, with a 6 HP. That would be awesome to add with my current Gold Foil Dragon Summoner.
---
Summoner: Malric Inferno

Winning Hand: Molten Ogre, Fineas Rage, Ant Miner, Spark Pixies, Ettin Spearman, Fire Elemental
Fire Elemental and Spark Pixies started things off right with some initial hits. Our friend the Molten Ogre did some serious physical damage to the whole front of @aadragon's hand. While normally fire would get put out by water you will see a totally different result on the block.
---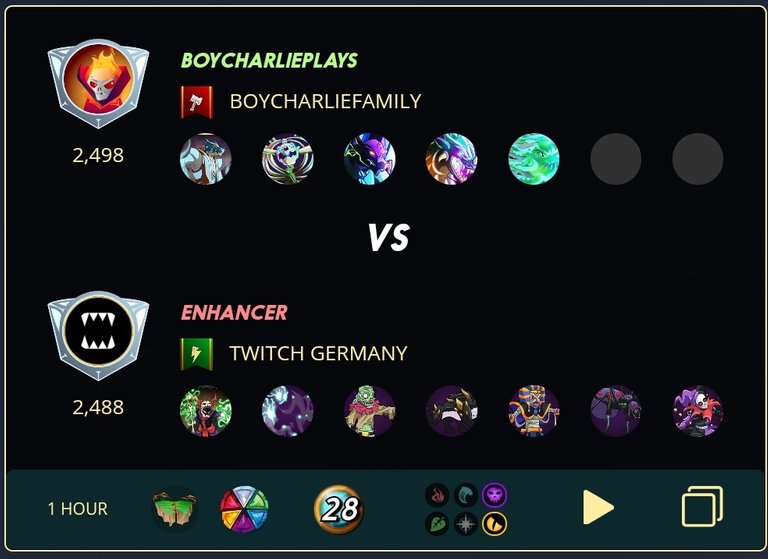 Summoner: Drake of Arnak

Winning Hand: Bone Golem, Gloridax Guardian, Diamond Dragon, Cursed Slimeball
Our friend @enhancer has fallen for the fated trap of not reading the battle details. Earthquake pretty much won this match for us but I will say that Diamond Dragon will always have a special place in my heart. It's ability to body a lot of damage and dish it back underneath shield is amazing. And to get it as one of my first pulls was super lucky.
---
Pokemon x Splinterlands Safari Zone in the @boycharliefamily discord
Pokemon and Splinterlands are my favorite monster games to date. Well also Monster Rancher but you don't really see those games anymore. In the boycharliefamily discord we have added a new boy called Mewbot. Mewbot allows members to battle, train, and capture Pokemon. The spawns appear based on member interactions in the chat. I want to encourage a group of Hive Creators to post and promote their content in the chat which will allow for more Pokemon to spawn within the server. The more bodies the more interaction and the more Pokemon. With this fun Pokemon RPG bot for the @boycharliefamily discord we can incentavise people to use this bot and earn Hive for interacting. People have the chance to capture the pocket monsters by typing out their name in the chat. Very easy. You can also see the full collection of Pokemon you've captured and vote on the bot to receive in-game credits.
Current Pokemon x Splinterlands Hunt and Reward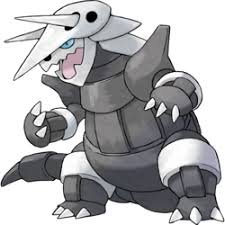 Find and Capture an Aggron to trade to @boycharlieplays and receive a random free Splinterlands Card.
---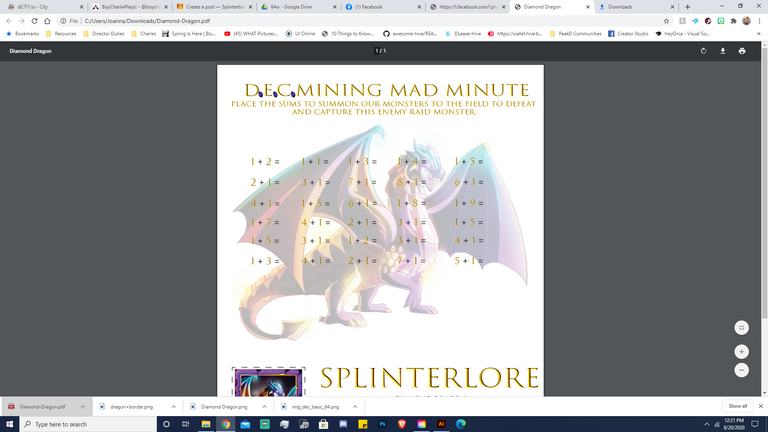 Make sure to check out my Splinterlands Mad Minute Worksheet Article
Thank you for reading!

Make sure to check out more of our @boycharliefamily content through our other associated blogs.
MAIN THREE PROGRAMS
Make sure to check out the BoyCharlieFamily Hive community. Those who post within this community and support the @boycharlieplays posts may receive an upvote from the @boycharliefamily account. I am still currently working on developing the Hive Power for this account so that it is strong enough to curate content by our supporters for great rewards.
Community Entities

center> @klye - Vote KLYE for Witness, Every Single Vote Helps, Thanks for the Support!
Need to get in Contact with KLYE?
Make sure to say hi to my Hive Shoutouts! Drop them a follow, an upvote, and a comment saying @boycharlieplays sent me ;)!
Ways to Connect with BoyCharliePlays!
Be sure to follow me on the other social media platforms provided down below.
---
---
---