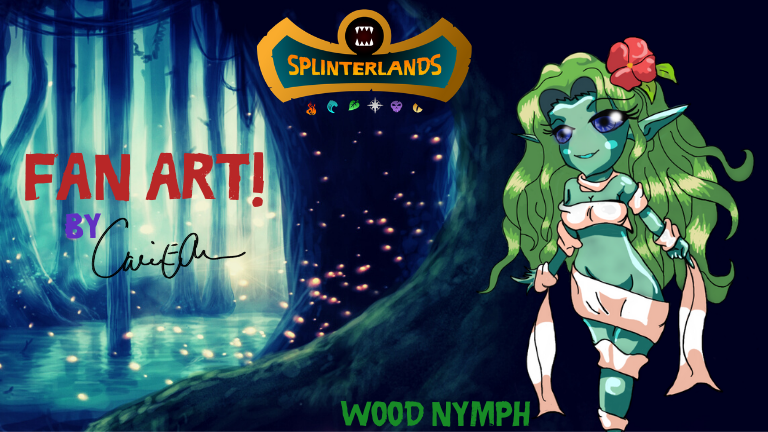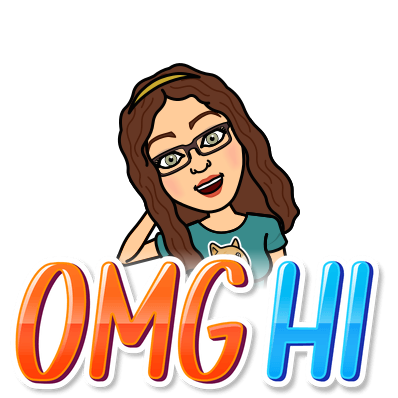 I like, totally feel like I'm not posted in FOREVER! And ... it's true. I generally stay pretty busy and creating a post (for me) is no small feat. Cause perfection, duh. 😎
You're an artist too, CarrieAllen?!?!
Well, not really. Not yet. But I'm working my way in that direction. They say that I only need 10,000 hours of a topic under my belt to be an expert. No problem.😏
Now, I don't wanna spend DAYS (more than I already have) on this post, so Imma ONLY focus on the art at hand with the following paragraphs to help you understand:
Around November of last year, I decided I want to be able to DRAW things, rather than have to constantly search for Free Use stuff to repurpose. I found an AMAZING FREE program called AUTODESK SKETCHBOOK. It's amazing, did I mention that? Anyway, I started using it daily for at least an hour... learning how to draw and do it with a mouse. It went well. Sweet hubs @chrisroberts then INSISTED on getting me a tablet so I could draw with a pen. That was a hard sell cause I wasn't sure if I'd stick with it yet.
Fast forward to today: I'm still at it! And I love it! Like, I wanna do it a LOT. So far I'm dealing with the LOOK and REPLICATE version of my lessons. And by lessons, I mean articles and videos I find online with suggestions on how to be a better artist, faster.
The Fan Art
As mentioned above my goal here was to REPLICATE as closely as possible an image by just looking at it (no tracing!). Side note: if you're JUST starting out, you should definitely practice with tracing. This gives you an eye for what to look for when you start doing it on your own. It's not too bad. It's not exact, but it's pretty close. And truth be told, it helps I used the exact color matches from the original artwork. 😉 Here's a side by side for comparison, then I'll walk ya through my process.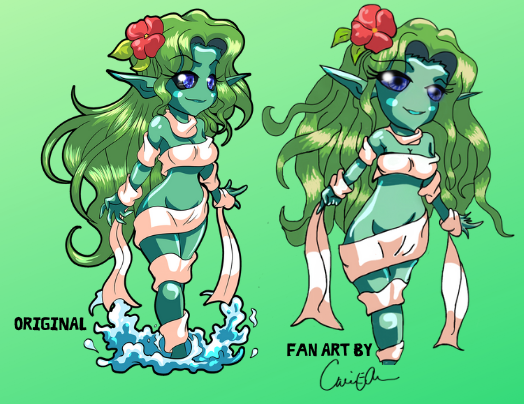 You'll note she has no feet... Cause the image didn't originally have any I wasn't entirely sure what to do with them... so I just didn't. And I have the intention to create a huge tree that she will be in as a background, but will need more time for that.
Overall, I'm quite pleased with how she turned out. What do you think?
The Sketch
So... I started by just attempting to draw her with a basic pencil (in the app). There was a lot of erasing even to get to THIS starting point. Just look at those hands!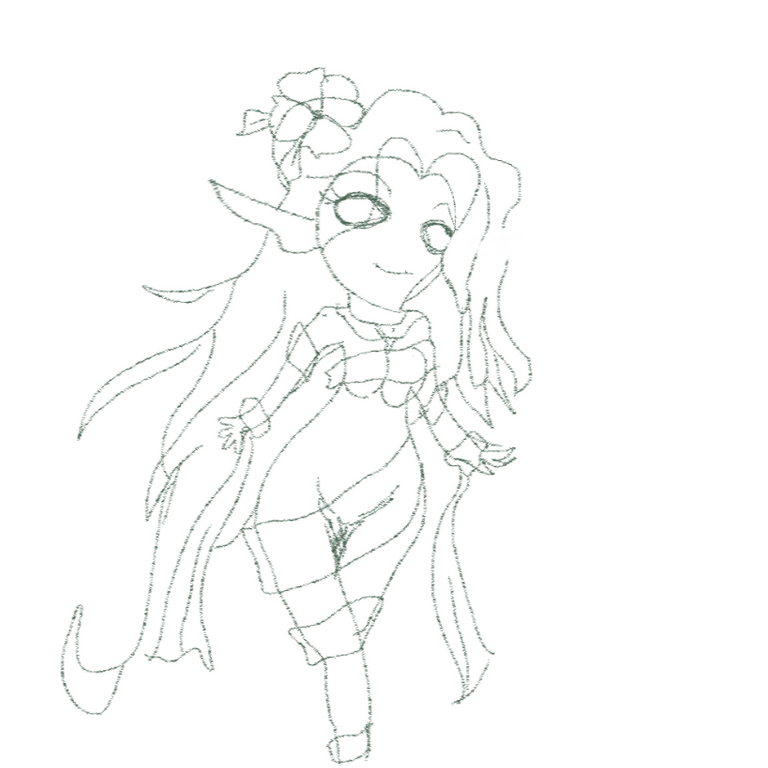 The Layers
I'm not good at layers yet. In fact, it's safe to say I'm pretty bad at them. 🤣 I try to remember which one I'm on... but often fail. The next few images reflect this.
This first layer (er combo of awkwardness) was initially the 'hard line' I started to draw over the sketch and really get the shape of her going. I also got carried away on the eyes at this point. I had a LOT of trouble with the eyes. And this layer I also chose for hair highlights. 😏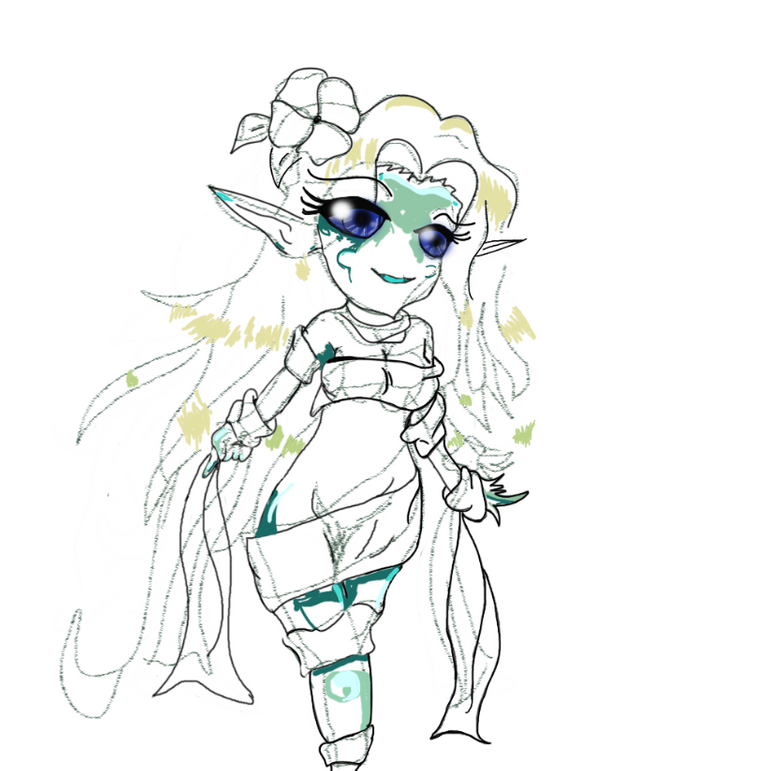 Clothes?
Time to add some color to her ... outfit? Meh. She's a Wood Nymph. She's generally naked and wrapped in some sort of flowy cloth, out of modesty... but she still knows she looks good. 😎
Oh! This shadowing and shading thing is also hard for me. I totally don't understand how to SEE where these should go... but I'll get there. Note how differently she is turning out from my initial sketch.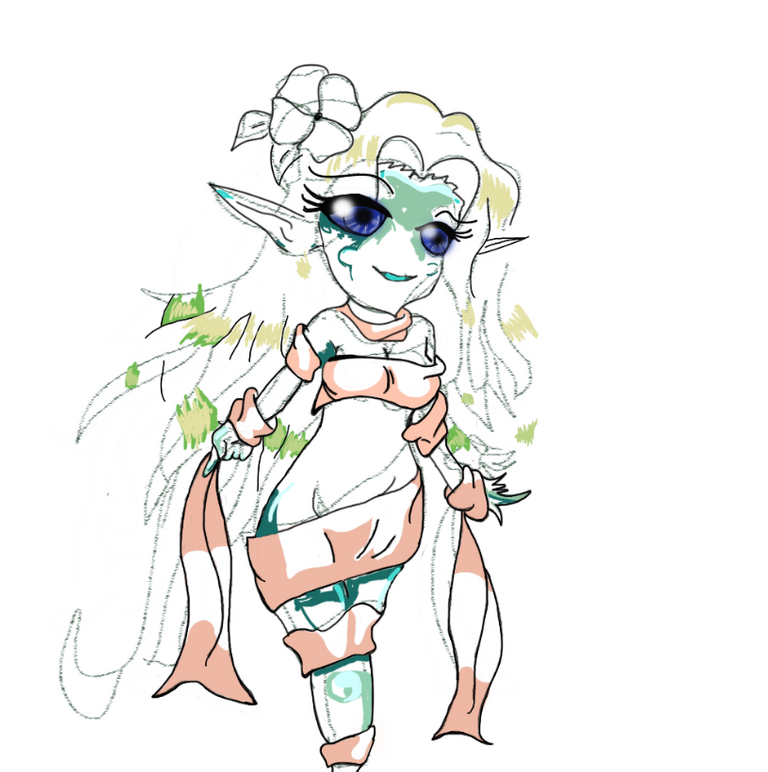 Body Color and More Shading
In hindsight, I would NOT have used the soft airbrush to color her. I ended up just going back over it with a felt marker anyway. Oh! And these shadows? Also hard. But I made her boobs look good! This was a struggle! I didn't want her having loppy boobies. Nobody wants that.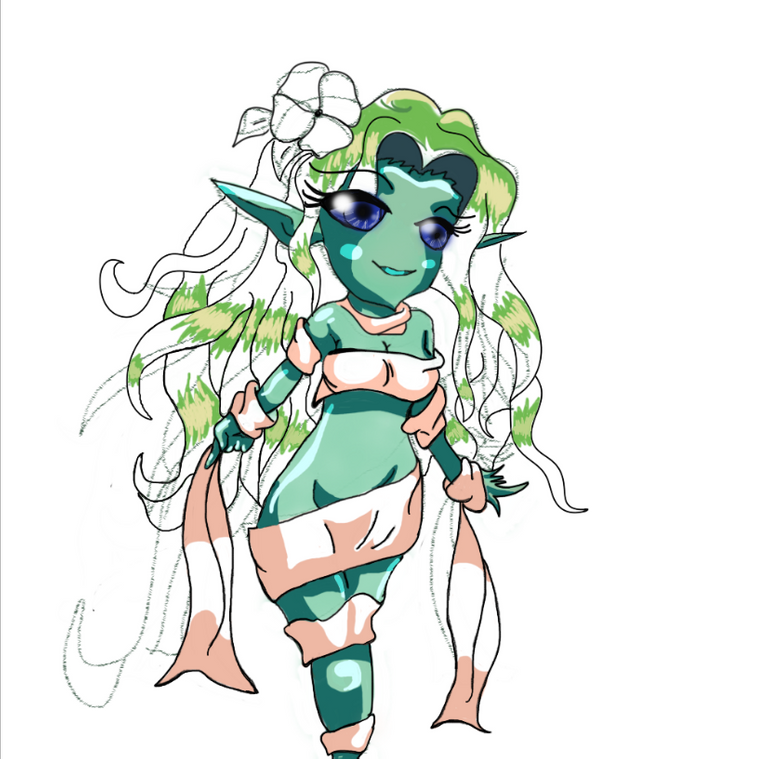 Hair!
I spent HOURS on this. Those waves changed a lot. And I'm not entirely happy with how the highlights turned out, but really don't know now to make them any better at this point. Her hair did end up quite a bit fuller than the original... Couldn't help it... it just kept growing!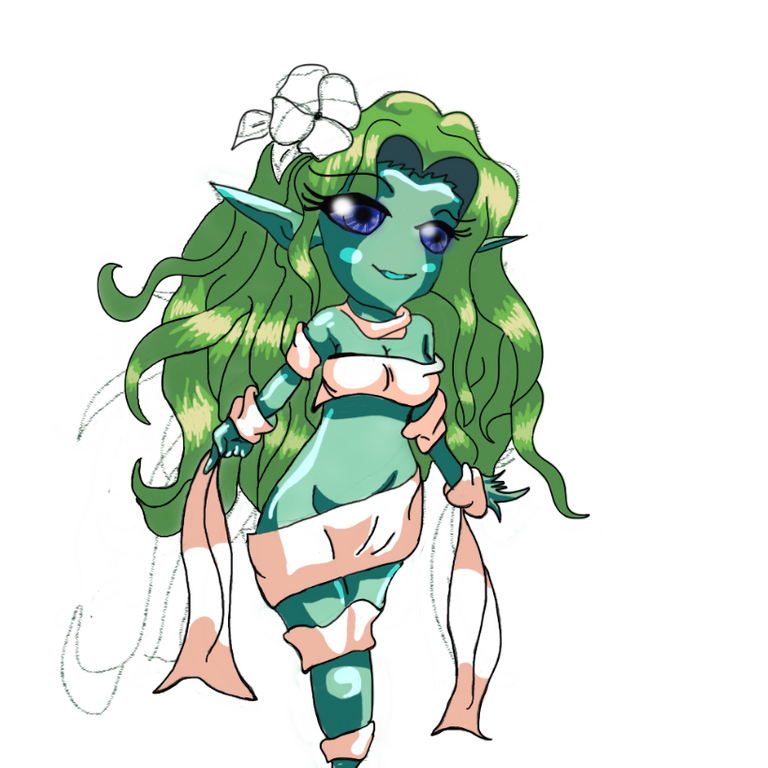 The Flower!
I was totally gonna do a yellow flower, cause yellow is the best of all the colors... but I really like the complimentary red against the green hair. Again, those shadows. No idea. I would have never thought of this.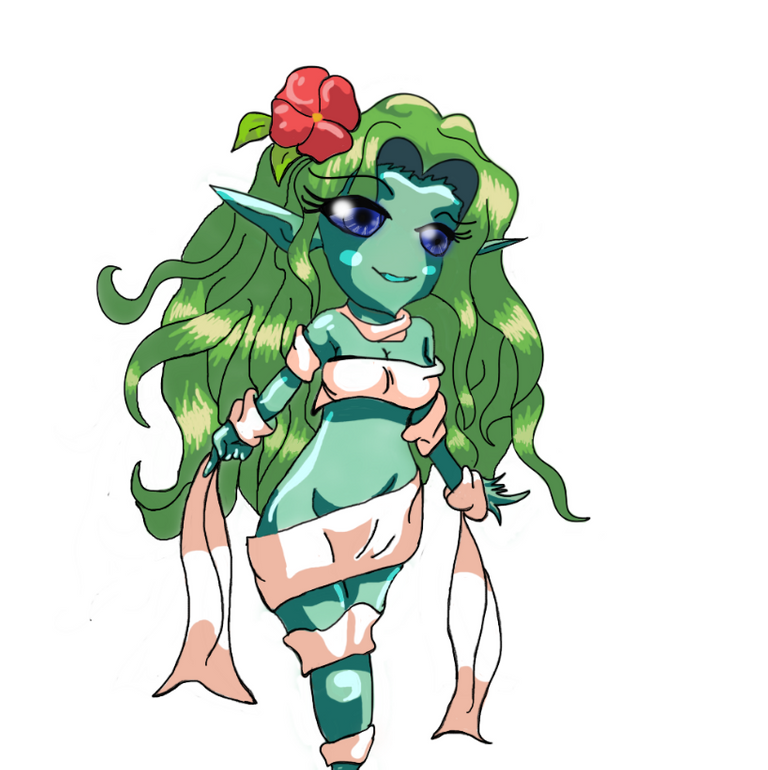 The Background
I tried to make a background. I can SEE it in my brain, but cannot yet transfer that to canvas. I will need to learn more about landscapes and such (and do some Bob Ross tutorials) before I get anything worth sharing in that arena. For now, a simple gradient of color to help her pop.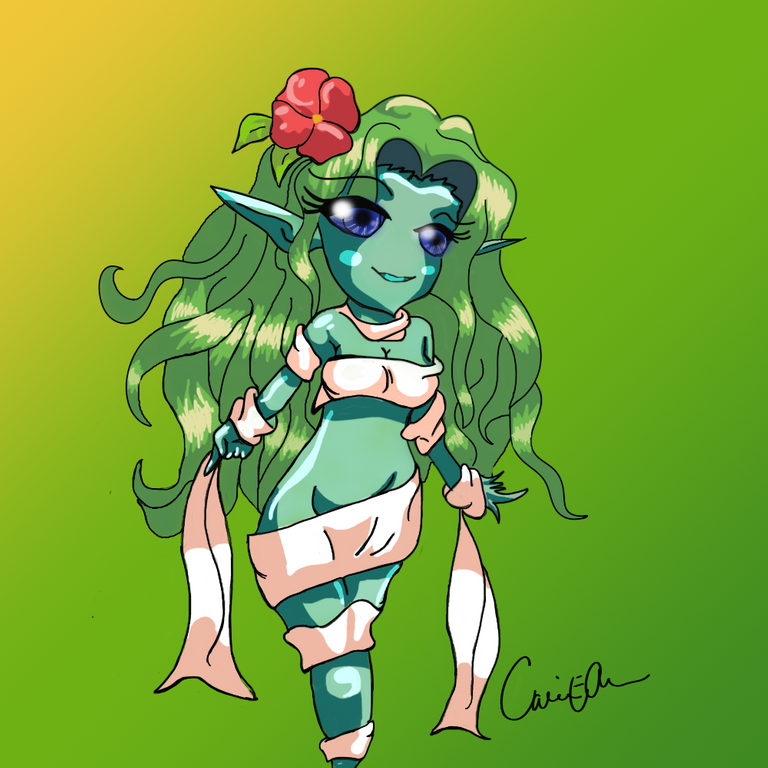 The Gif!
I LOVE seeing gifs of artwork steps. It's one of my favorite things. Here's mine!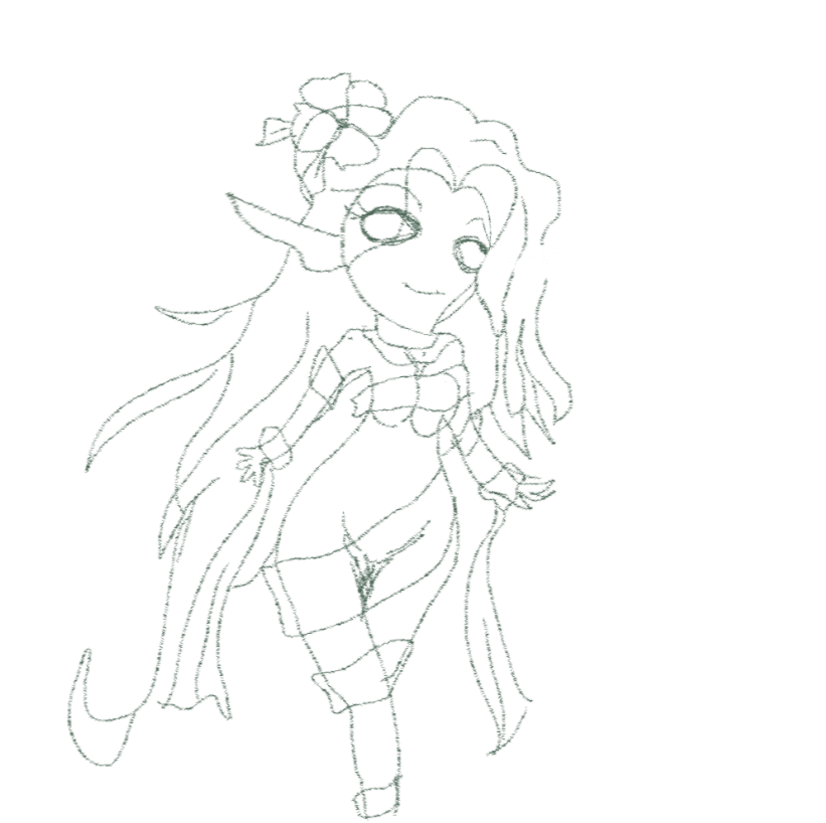 💛


Catch me on Sundays!
OR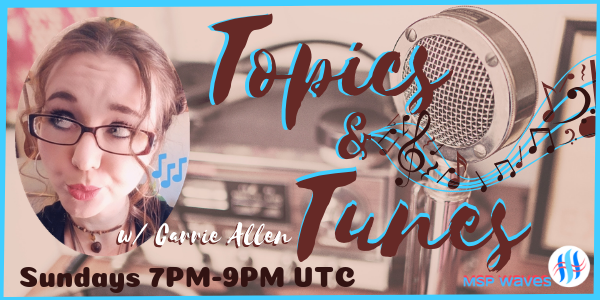 For more information on our community projects check out our DECEMBER UPDATE.



New to Splinterlands? Welcome! I, along with my sweet husband @chrisroberts, are the Lore Masters. Click the SPLINTERLORE logo below to learn more about lore (and super nerdy stuff) or click HERE to get started in the Splinterlands!


All images are created by me, Bitmoji, or the Splinterlands/Steem Monster Team.