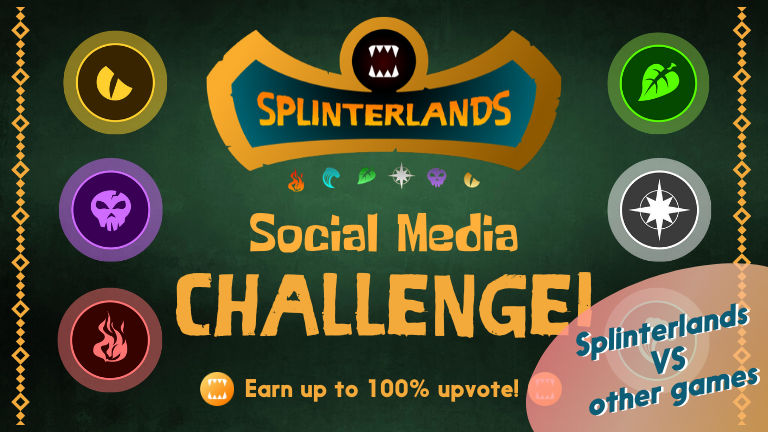 Splinterlands/ @steemmonsters is MANUALLY CURATING!
Meet the Team!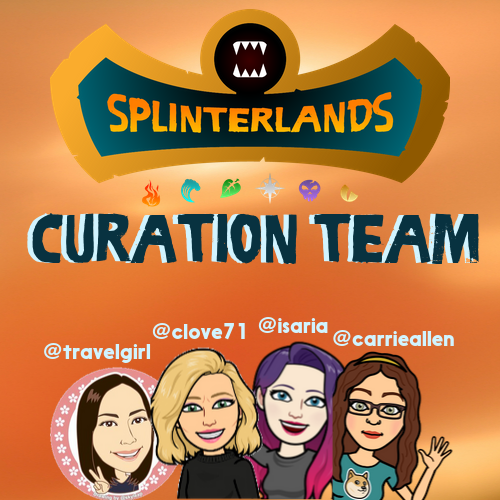 @travelgirl
@clove71
@isaria
@carrieallen
All of us, plus @aggroed & @yabapmatt and other Splinterlands Team Members (when they have a chance), will be seeking out AMAZING Splinterlands content. Amazing. We aren't looking for a pic of your daily rewards... Unless you can somehow wow us within that. We want creative content! We want statistical content! We want fan fiction and art!
These upvotes are serious business. We have the power (muahahahahaha!) to reward you up to $10 USD (or thereabouts) and that number is bound to continue to grow.
And now...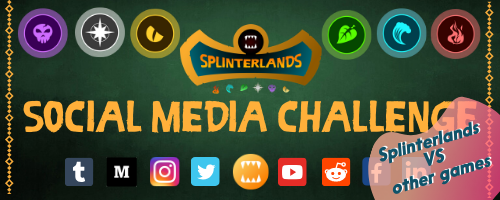 👉 SPLINTERLANDS VS OTHER GAMES!
A new twist!
We want to see comparative articles (posts)! Compare your experiences with Splinterlands and other games. They can be crypto or blockchain-based games or just your everyday run-of-the-mill games folks have grown accustomed to.
Here are some questions to get you thinking...
What is similar between Splinterlands and "game B'?
What is better? Worse?
What empty holes in your heart are filled by Splinteralnds that 'game B' leaves wide open?
What does 'game B' offer that Splinterlands doesn't but you'd love to see?
Make sure you tag #splinterlands when sharing outside of steem!
Speaking of...
Where should I share it?!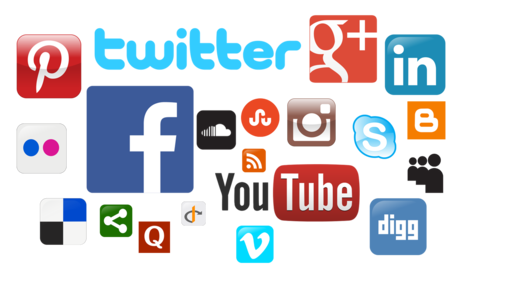 Literally, anywhere. Here are some examples to get you started:
Twitter
Facebook
Instagram
Medium
Youtube
Tumblr
Reddit
LinkedIn
Snapchat
There are TONS of places out there! Share! Share! Share!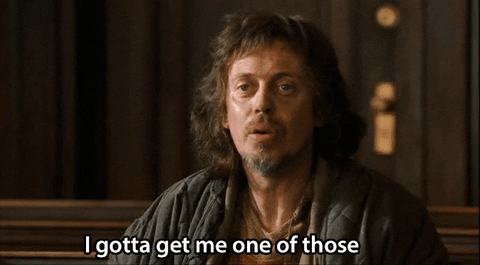 How do YOU get an upvote?
Create AMAZING Splinterlands content on the STEEM blockchain.
Make it look good. Need help formatting? Check out this ULTIMATE MARKDOWN TUTORIAL. Use it. Trust me. 😎
Tag the post spt so you get rewarded in SplinterTalk Tokens too!
Drop your link below.
Please note: You do NOT have to share outside of STEEM OR write about the specific prompt for an upvote. We are manually curating often. If you want your post to be seen drop the link below. However, those who DO follow the prompt and DO share outside of STEEM with be eligible for larger upvotes. 🥰
How do YOU get a 100% upvote?
Do ALL the things above plus

👉👉Write an article comparing Splinterlands with another game.
Share the post to ANOTHER SOCIAL MEDIA PLATFORM.
TAG it #splinterlands. (Let's get TRENDING!!)
Include a link to your shared post in a comment below.
Now go! Out into the night! Create the content! Share the content! Grow the Splinterlands!!!!

🐲Highlights from the Week 🐲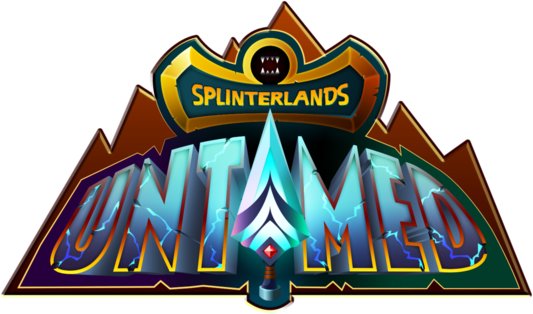 Places to learn more, connect and play!