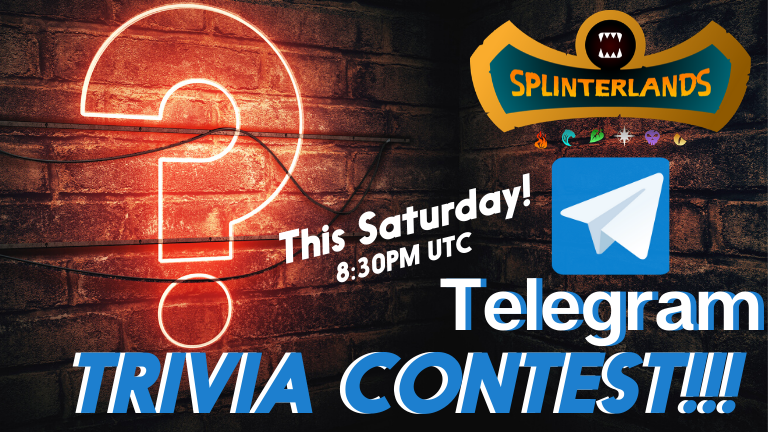 Telegram Trivia Contest!
🌌LIVE in Telegram!🌌
When: THIS Saturday, March 14th, 8:30 PM UTC
(12:30 PM PST/3:30 PM EST)
Not in the US? You can use this World Time Converter to find out what time to be online!
What: A Trivia Contest!
Questions will consist of everything Splinterlands related: stats, card rarities and names, and of course, Lore! Hosted by your favorite Telegram Mod @grapthar!
There will be a combination of question/answer form and multiple-choice questions, so study up a bit, and come and have some fun!
Telegram is a social messaging application, much like Discord.
Not in the Splinterlands Telegram? Join HERE.
Check-in: 20 minutes before start time
That's 8:10PM UTC/ 12:10PM PST/ 3:10PM EST
About those Prizes...
1st Place: 7 BOOSTER PACKS
2nd Place: 5 BOOSTER PACKS
3rd Place: 3 BOOSTER PACKS
---
February 29th Trivia Contest Winners!
Thanks to everyone who participated! This contest was the biggest thus far, which is great news! Hopefully, we keep growing every time!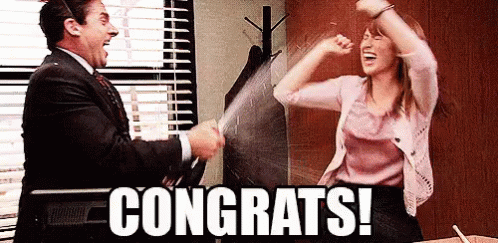 Make sure to study up on your stats, facts and lore. We're coming for you!
See you there!

This contest is replacing two of the Music/Lore contests each month (instead of that being held weekly, it will be biweekly, as will the Trivia contest). We are alternating between the 🎵Music/Lore contest📜, and the 🤓 Telegram Trivia contest 🤓 each week, so check in here for when and where to submit Music and Lore, and contest times/dates, and win yourself some packs!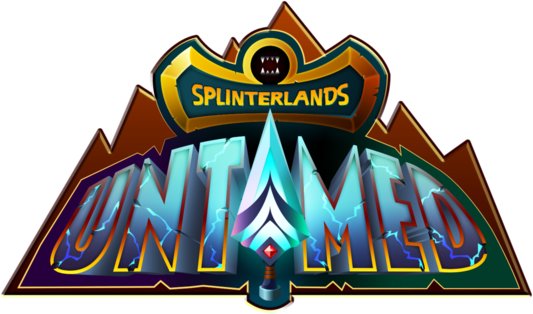 Places to learn more, connect and play!