Splinterlands End of season rewards #09 30/09/2019
Hoje é dia do post quinzenal sobre as recompensas final da temporada. de @steemmonsters
Dessa vez cheguei em 2226 pontos ouro II(215pontos a mais que temporada passada ) quebrando meu record pessoal.
e garanti as 26 cartas de recompensa.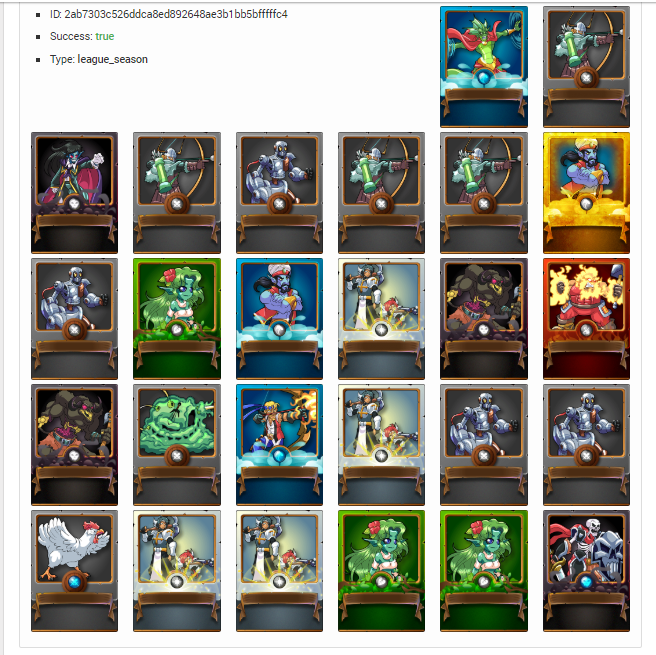 Destaque vai para as novas cartas lançadas eu tive a sorte de ganhar duas delas, ambas raras sendo elas uma
NAGA WINDMASTER
Por serem um povo anfíbio, os Naga da Water Splinter geralmente preferem viver sob as ondas, onde a vida é decididamente mais fácil de controlar. Ainda assim, alguns dos mais rebeldes dos guelras decidiram fazer suas casas ao ar livre. Esses Naga do Vento têm um interesse especial no próprio ar, que eles acham mais fácil de manipular com sua magia do que nas águas abaixo. Alguns dos Naga do Vento desenvolveram fortes habilidades mágicas que aproveitam os poderes do vento e do ar. Eles são uma das únicas forças nas Splinterlands que podem deter um dragão em fuga. Eles são conhecidos como Naga Windmasters.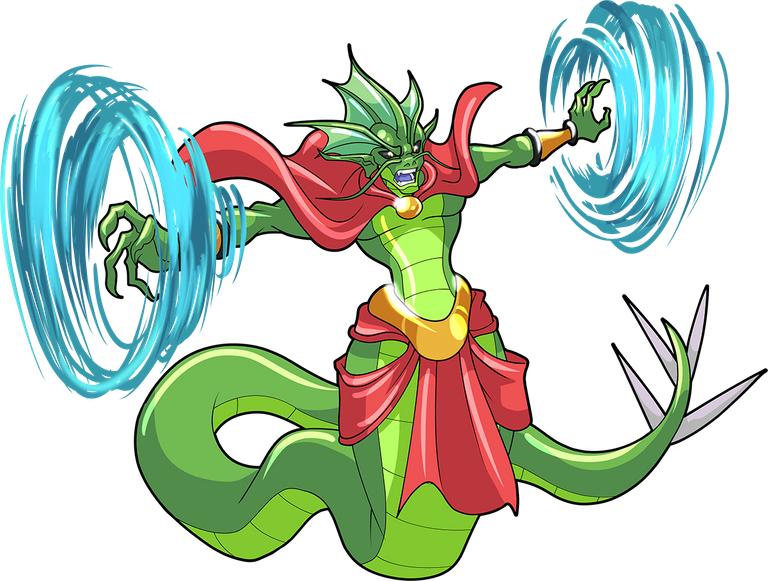 FURIOUS CHICKEN
As galinhas do Splinterlands já tiveram o suficiente. Por muito tempo eles foram mantidos em gaiolas e canetas. Por muitas gerações, seus ovos foram transformados em omeletes, seus seios e coxas em pepitas, e suas penas mais puras em jóias um tanto grudentas. Sob a corajosa liderança de um grande herói conhecido apenas como The Alpha Chicken, todo tipo de frango está finalmente se rebelando contra seus opressores. Essa revolta, em todo o Splinterlands, é conhecida como Cluckening.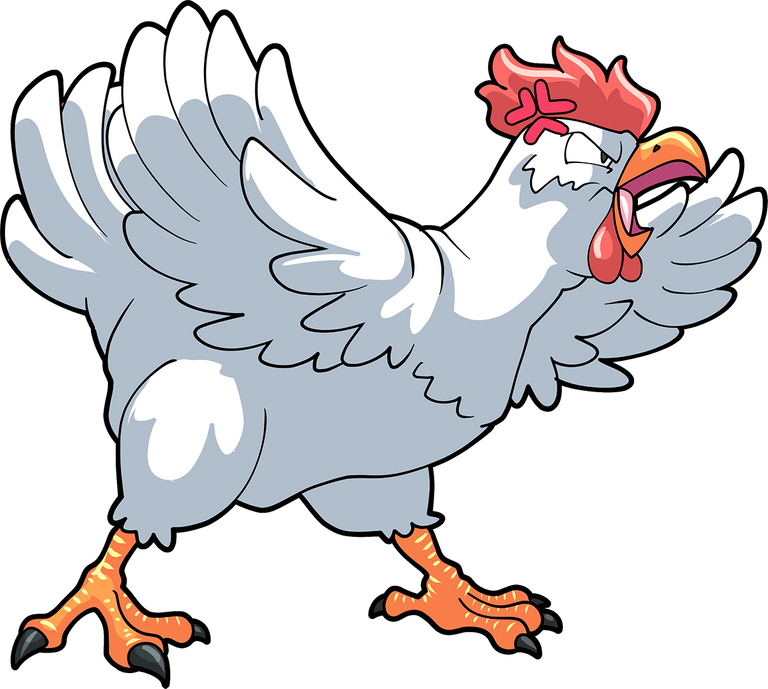 E tambem ganhei mais um SEA GENIE GOLD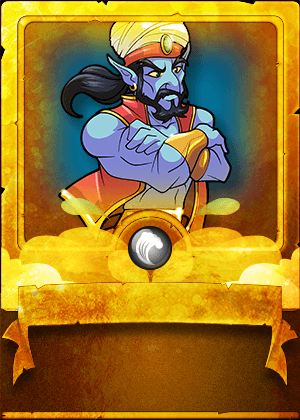 Gostei muito do FURIOUS CHICKEN sabendo usar pode ser de grande ajuda: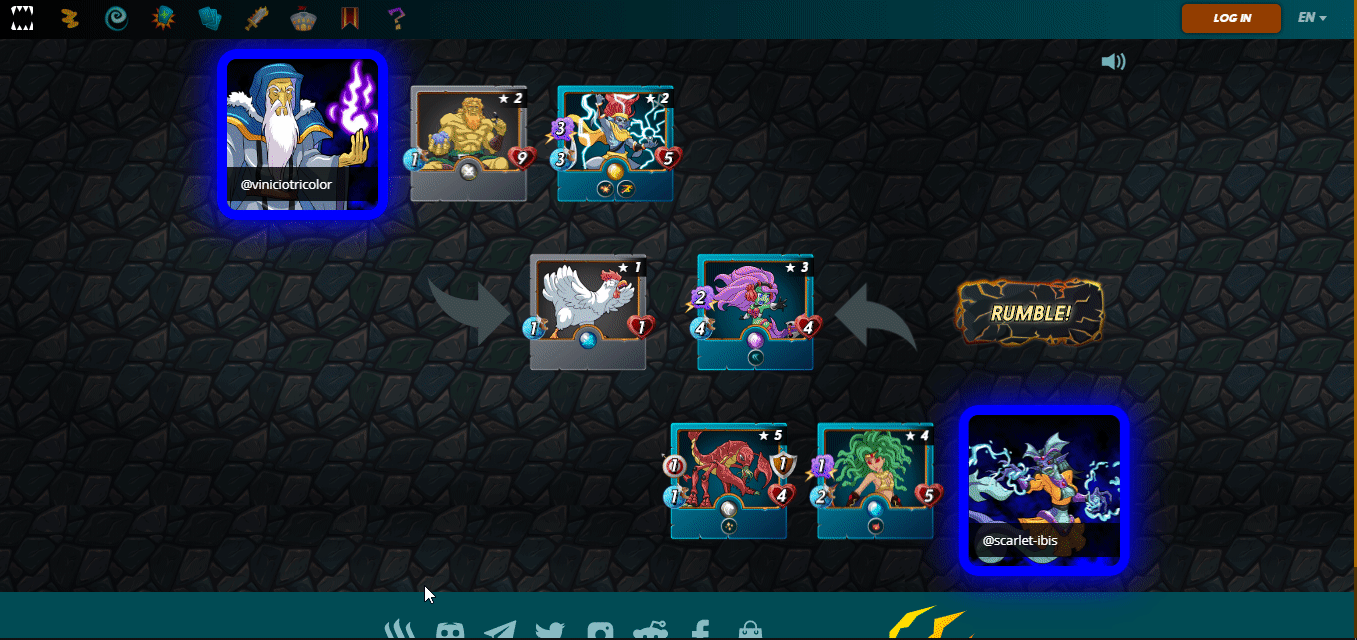 Confira os outros post da temporadas passadas:
Splinterlands End of season rewards
Splinterlands final de temporada e recompensas
#Splinterlands #season #rewards
#temporada e #recompensa
#SPT #PALNET #BATTLE #STEEMACE #NEOXIAN #SPLINTERLANDS #SPLINTERTALK #GG #PT #STEEMMONSTERS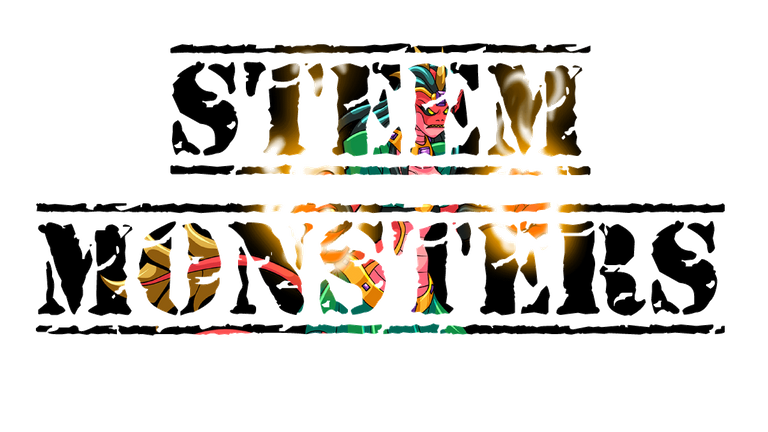 Imagens by: viniciotricolor
---
Originally posted on viniciotricolor.SPT. Steem blog powered by ENGRAVE.