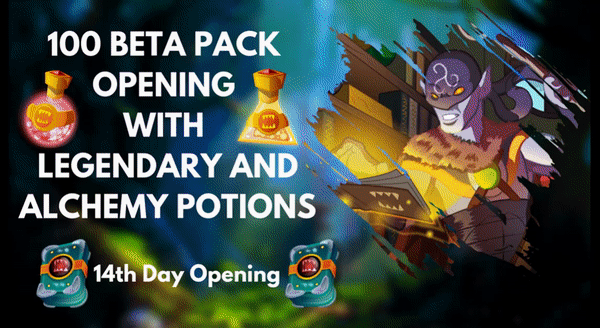 Greeting @steemmonsters lovers, here again I am come up with my another opening. I shared my previous opening 8 days ago, from that I got a gold foil gold dragon and the profit was almost 64%. Now comes to my this(14th) opening, guess what?? I got another one gold foil legendary. This time it's a Gold Foil Spirit Of The Forest. So it is going to be my another profitable opening Let's see what I got from my 13th opening. All statics and price I am showing honestly and I am counting some bulk price as average, so the total price of those cards can be less/higher than my calculation.

100 PACK'S OPENING
---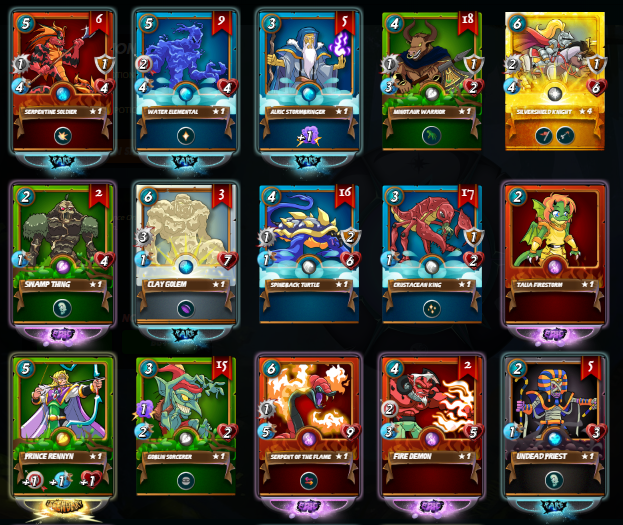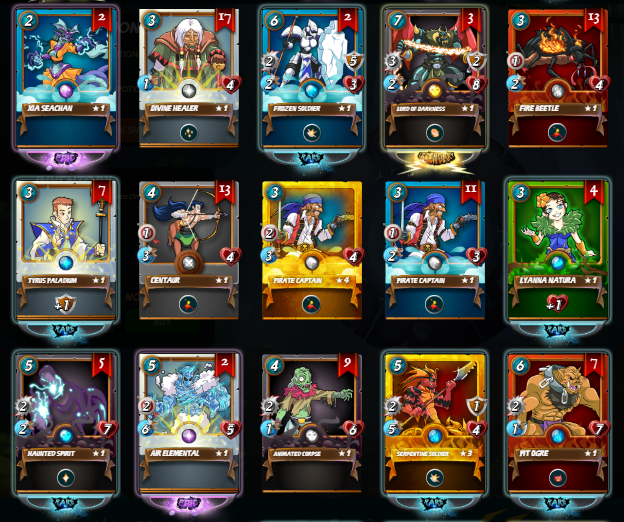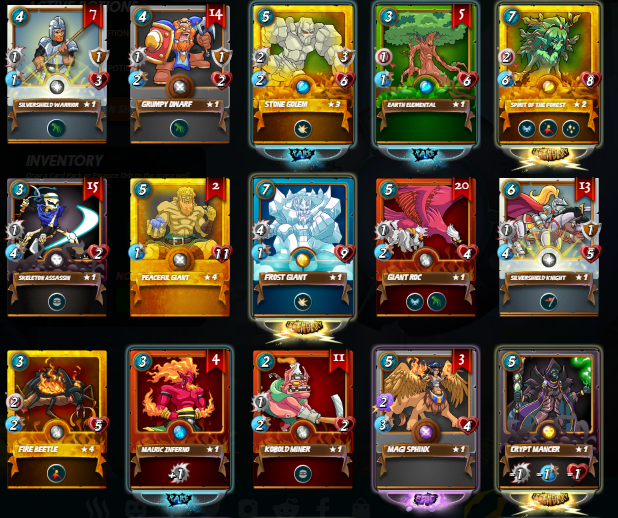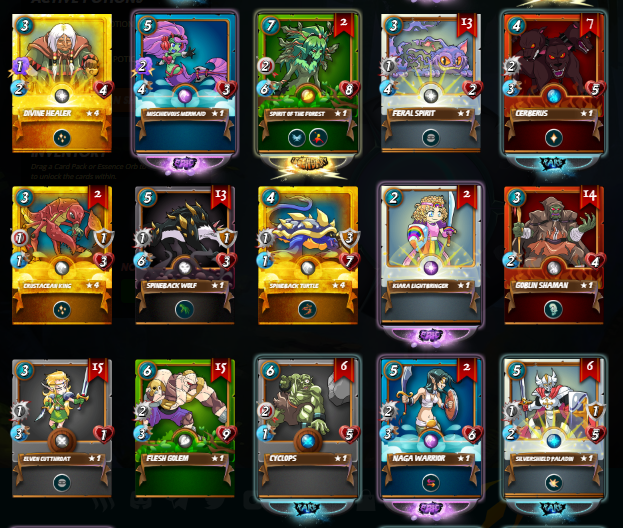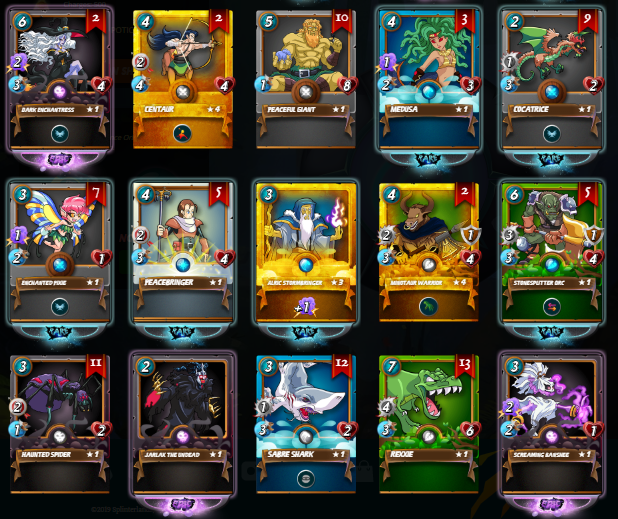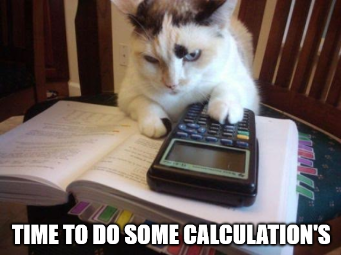 Finally my 100 Packs opened and 500 Cards received ( 100 Packs with potions ). 167$ for packs(Affiliate bonus cut) and 40$ for potions, Total 207$ invested. Let's see how much I got from those ...
---
Normal Common Cards : 325 x 0.05$(Average) = 16.25$
Normal Rare Cards : 110 x 0.30$(Average) = 33$
Normal Epic Cards : 22 x 1.00$(Average) = 22$
Normal Legendary Cards : 6 x 3$(Average) = 12$
Prince Legendary Summoner : 1 x 30$(Market Low = 30$
Legendary Summoner(except Prince ) : 1 x 11$(Market Low) = 11$
Gold Foil Common Cards : 13 x 1$(Average) = 13$
Gold Foil Rare Cards : 3 x 3$ (Average) = 9$
Gold Foil Spirit Of The Forest Legendary Card : 1 x 140$(Market Low) = 140$
---
Total: 286$ worth cards from 207$ investment. 81$ profit from 100 packs, which is 39% profit(approx).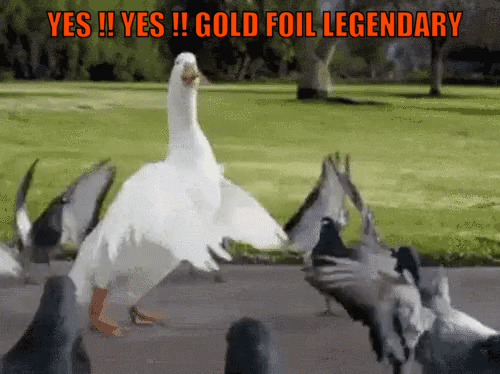 Yes Yes Yes !!! Once again gold foil legendary on my bag. This time a worthy gold foil legendary. Spirit Of The Forest very useful card for Earth Splinter, That's why the price of this card always higher than any other normal legendary cards. From this opening, I got a total of 81$ profit, maybe higher than that because of beta card price now gone up. So I am selling most of my extra cards to contribute on fundition. I already did 2000$ Fundition pledge also have plan to do more if got chance to do. That's all for today will share my next opening soon, Let's make @splinterlands great again. Thanks to @aggroed @yabapmatt for giving us this amazing opportunity to earn and play at the same time, also want to thanks @clove71 for her amazing communication skills towards the @steemmonsters community.

---
MY PREVIOUS OPENING RESULT'S