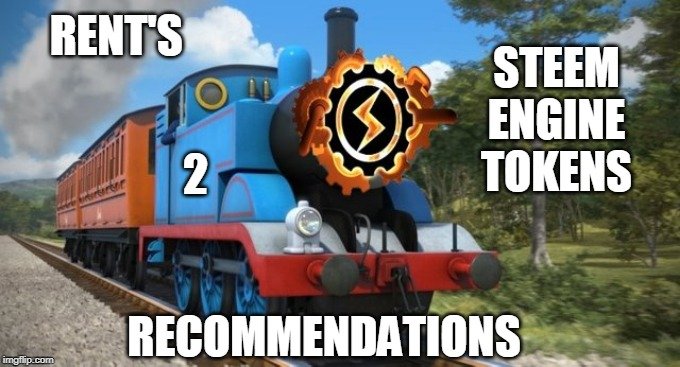 If you're reading this then its likely you know what Steem-Engine is. If not its an exchange that functions on the Steem Blockchain. It has the cool feature that allows anyone that wants their own cryptocurrency to create one (at a small cost). You can even get started with your very own Tribe (Steemit Clone Site) that will award your newly created token to users on your newly created platform.
In our first topic in this series we went over 5 Steem-Engine tokens that I thought had a good chance at future success. Those five tokens were SPT/DEC/PALNET/BATTLE and !BEER. Click the highlighted area above to read more about each of those tokens.
As you can imagine Steem-Engine and its token creation has become very popular. Lots of Tribe sites are already functioning and have become very popular among the Steem Blockchain users. Of course along with all that success comes an onslaught of Tokens that have been created that hold little to no (current value) as their owners simply created the coin and did nothing else with it.
Today I will dig into some more of these tokens that I think have value / Tokens that I think have the potential to hold some value in the future.
---
CC

(Comment Coin)

This token was created by @kristall97 ([Code-Designer]) and @alucian ([Project-Designer]) and has a very attractive feature. In short holding a specific min. amount of these tokens and using its tag #CC will award FREE tokens to those who comment on your Steem blog topics.

Currently the number that needs to be owned is 40 but the ongoing process of making this token more valuable has the min hold requirements for using the CC token giveaway feature steadily increasing.

There's many benefits to such a token and the main one is making your topic more desirable to interact with thus helping you create more connections and gain more followers.

Discussing sports has always been popular among the masses and from what I can see this is the only tribe currently dedicated to Sports and Sports only. I also like the fact that they used a .com url instead of the standard .io that the majority of other Tribe sites use as it makes the tribe easier to find for those who are non crypto friendly.

There does seem to be a massive difference between those earning the majority of the coin in the trending page vs. everyone else. For example its not uncommon to see SPORTS topics with 50,000 Sports tokens being earned in the Trending page while if you click the hot/new topics sections you will see that allot are only getting very small fractions of that.

Hopefully an equilibrium gets reached at some point as I don't think its healthy for the token to have so few earning so much but it being the only Sport focused tribe and with some notable Steemians already using/investing in the tribes token I think this is one to keep an eye on.

Admittedly I just discovered this tribe just days ago but what an awesome idea for a TRIBE. The token issuer is @build-it and its a Tribe focused on DIY (Do It Yourself) projects and How To's.

From paintings to cooking and backyard projects there is plenty to read about and plenty of ways to contribute to this Tribe. How To's and Do it yourself have always been popular niches among many and now the Steem blockchain has its own community built around them. This is one I intend to do a little more digging into and If you like holding Tribe tokens you may want to do the same.

@khaleelkazi is the issuer of LEO. If you go to the Steemleo site you will immediately notice it has a much more sophisticated and up to date look when compared to the standard Tribe layout which gives it a leg up on any of its fellow Tribe communities who use the standard layout.

One of the features I like most on Steemleo is it has a revolving header that displays the price of some of the most popular cryptocurrencies such as Bitcoin/ETH/EOS and of course the price of STEEM and SBD are displayed as well among many others.

The description of this Tribe describes itself as a place for investors to discuss investing strategies, fundamentals, philosophies and more.

In out first Steem-Engine Tokens: Rents Recommendations we reviewed the first tribe (https://www.battlegames.io/) to become a tribe on the Steem blockchain that was gaming focused.

As noted in part one gaming is a very popular activity for those of us who frequent the Steem blockchain. This has been proven by the success of Splinterlands and other blockchian releated games so there is more than enough room for multiple communities to thrive within this niche.

Steemace is a gaming only tribe so only gaming content is allowed and if you are already one of the many posting about Splinterlands and using the #SPT and #BATTLE tags than it would be a good idea to include #steemace as a tag on those same topics to earn some extra rewards.
---
There are many others that I think have a chance at (continued) success as well and we will go over those in a future blog post but for now these are the five that I will add to Rent's Recommendations. I wish you all the best with all your investments and remember don't invest what you can't afford to lose.
Disclaimer:
This is an opinion piece and is not financial advice. Always do your own research before investing any of your hard earned currencies.