Hey everyone! :)
I saw that @steemmonsters is holding an art contest, and while I have zero talent in anything related to art, I saw this there......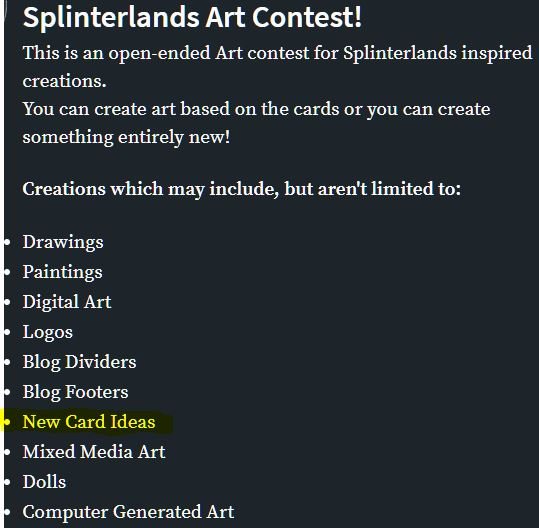 So I decided to give it a try, and make my very own custom card.   
PSA: If you are easily offended by bad art, or lack of photoshop skill, then turn back now....... you have been warned!     
My first idea was to create a card in this game, that works like the "deathrattle" effect in the card game hearthstone. 
A deathrattle is a effect, that triggers once the creature that has it, dies. 
My idea was to have a melee unit, that upon death would summon a ranged unit, but that could be very janky with different effects like resurect in the game and would need to be coded into the game.
So I took a step back, and decided to do something different. I still wanted to keep the idea of having a melee and ranged unit.
Do you all know this guy?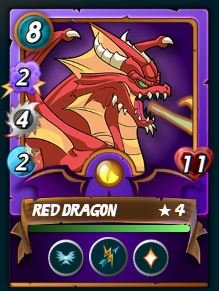 The red dragon has two different ways to attack, a magic attack, and a melee attack. So going down this route I decided to give my card a melee attack and a ranged attack.   The card would be able to attack from every position, in the back line via ranged attack, and in the frontline via melee attacks.     
Positives:  
Can attack from any position
Under the rulesets "Melee Mayhem" and "All melees have sneak" the card can attack with both attack values from the backline, doubling the potential damage
Negatives:
Cant be used in the rulesets "lost legendaries", "broken arrows" and "keep your distance"
Gets debuffed by both demoralize and headwinds
Part of the attacks get reflected by thorns and return fire
Card Rarity
First off I wanted to make the card an epic, but after I thought about it, I needed it to be a legendary, becouse else I had to make it weaker.
Mana Cost
This was important to me, I wanted a card that can be played under the "little league" ruleset, so that there wasnt a 4th ruleset in which the card wasnt useable. So I made the manacost 4.
Stat Lines
Since it is a legendary card it has 4 different levels.
Level: 1 - 1 ATK | 2 ranged ATK | 5 health | 3 speed
Level 2 - 2 ATK | 2 ranged ATK | 6 health | 3 speed
Level 3 - 2 ATK | 3 ranged ATK | 7 health | 4 speed
Level 4 - 3 ATK | 3 ranged ATK | 7 health | 4 speed | 2 armor
Abilities
Level 1 - Weaken
Level 2 - Weaken, Swiftness
Level 3 - Weaken, Swiftness, Piercing
Level 4 - Weaken, Swiftness, Piercing, Return Fire
Lore
The deadly twins are trained assasins, proficent in cold bloded murder. They dont talk about what they did before they met Tyrus Paladium. All that is known to the public, is that Tyrus took them under himself after the two of them were sentenced to death for their crimes.
When Tyrus took the twins in he said: "Sometimes one has to take lifes, to protect life itself."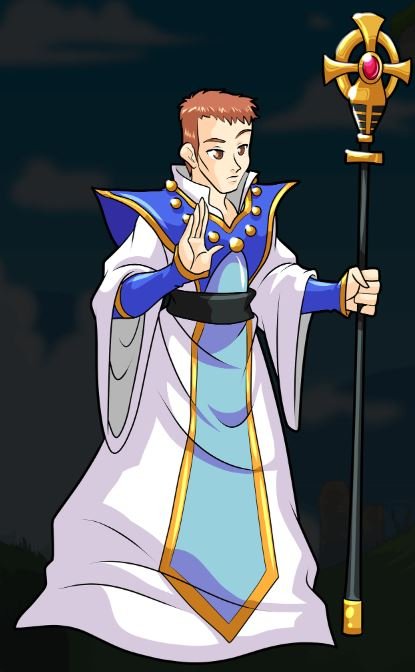 Since that day they worked closely with him.
Flavor Text: "The man dodged the deadly swing, only to have his head pierced by the brother swift arrow."
Concept "Art" / Sketch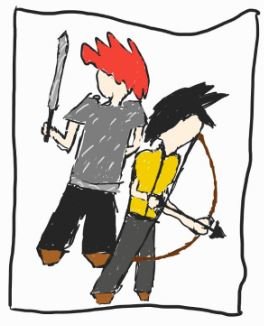 The idea here is to have both brothers stand with their backs to one another, fighting off foes.
Concept "Art" in a badly photoshoped card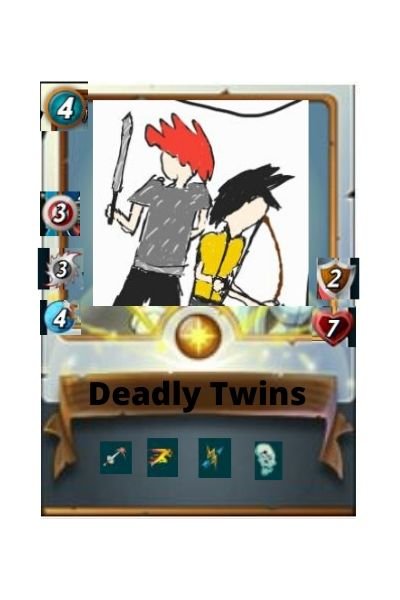 Alright, thats it! Thank you all very much for coming to my tedtalk post today. :)