So the season just ended and I was really quick to reveal my cards, since I wanted to get the new cards quickly and put them up for a crazy amount of money (what actually worked, I sold 1 Furious Chicken for 4$) so I don't have really great screenshot of the opening, but I will show the screenshot's trough the peakmonsters interface.
And yes I did get my 4th Gold Foil Legendary !!!!!!
And I have a sketchy screenshot of it.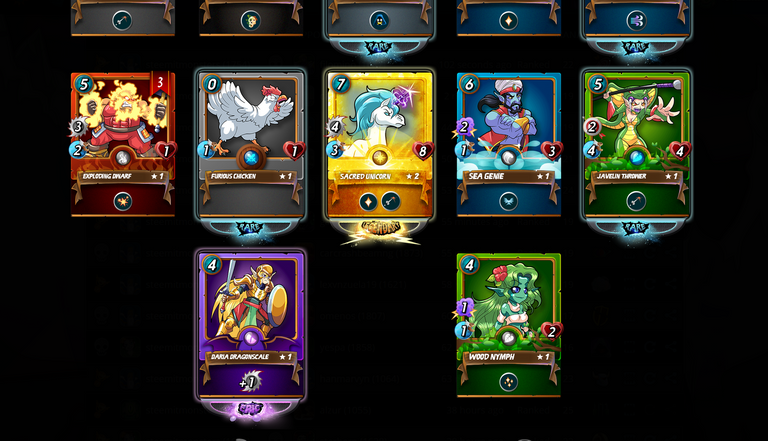 To be honest, it's like usual. I don't get the greatest GFL but at least it's a GFL :D
If I am going to be 100% honest, then I will sell it probably and buy myself some summoners and other card upgrades, aswell as some beta packs.
The rest of the cards I got weren't anything special, but before I want to show you why I was in such a hurry for the new cards


And here are the rest of the Season rewards that I got, did you get luckier than me ?
@tsnaks account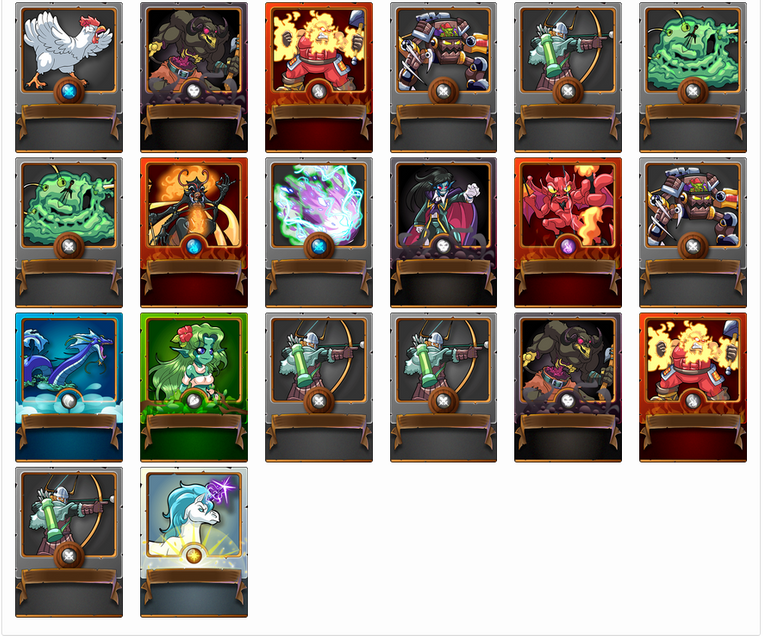 @steemitmonsters (My 2nd account)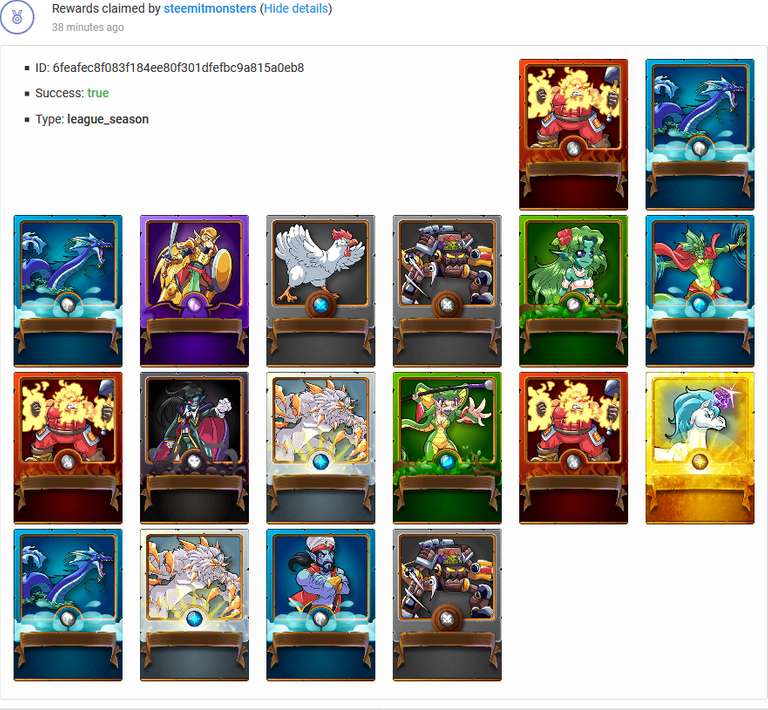 @profitvotes (Account I made for my friend @yarikuzo to play on but he couldn't play this season so I played for him)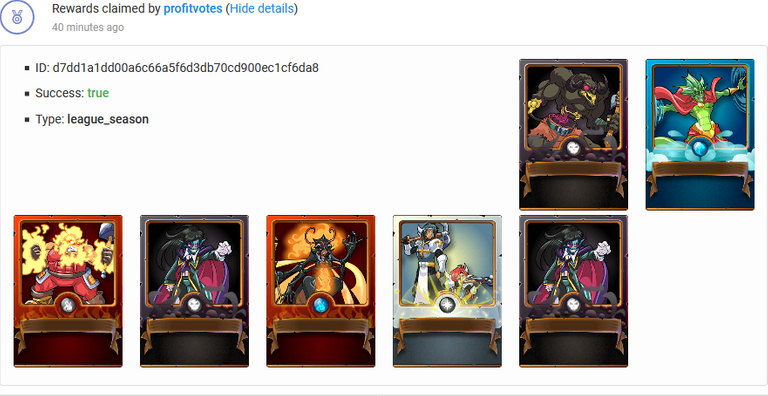 Thank you for reading my season ending post, check out Steemmonsters
Aswell as check out SteemKnights