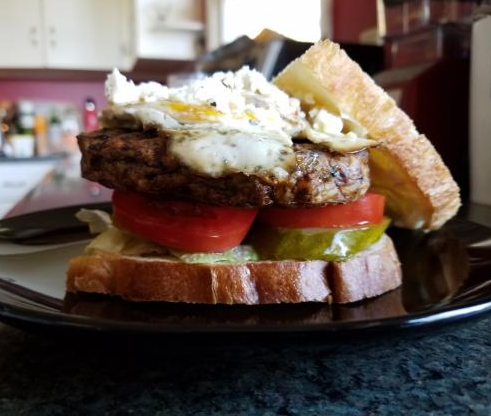 Well, I think my cold is gone and today is the first day in a while I've had an appetite so after taking an hour walk this morning at 8 I was HUNGRY. I poked around the kitchen and my plan started coming together.
BREAKFAST BURGER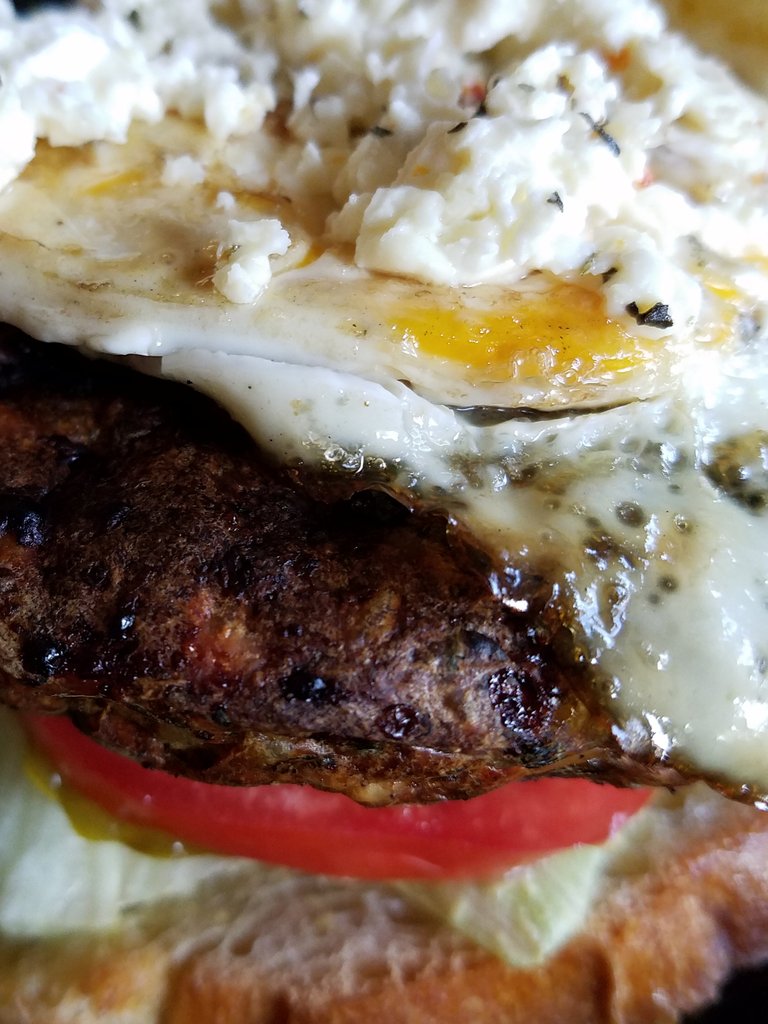 I'll go through it in from bottom to top because, why not?
Toasted French bread
Dijon mustard
Lettuce
Pickles
Tomato
Southwest style party (ground chicken, roasted poblano, red onion, black beans, corn, rice, cilantro)
Fried egg
Feta cheese
Mayonnaise
Toasted French bread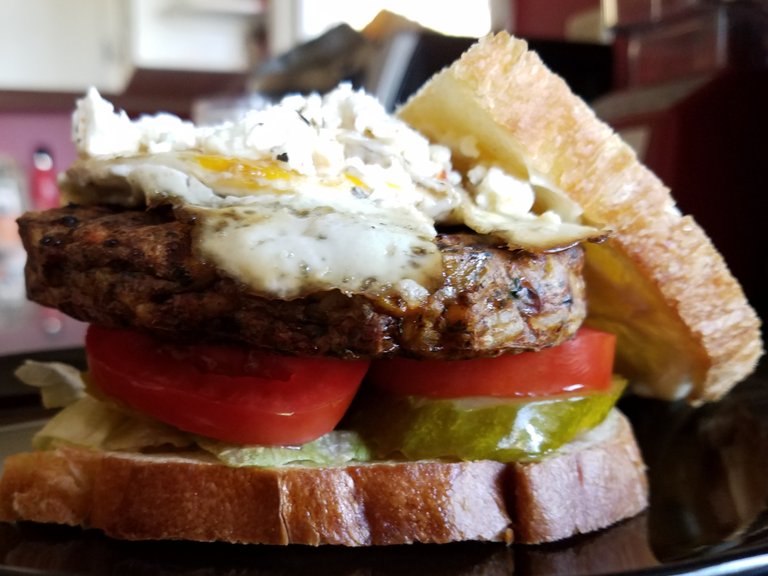 This was so unbelievably good. I don't think I took a breath until I was done but I can't quite remember because after the first bite I'm pretty sure my eyes rolled back in my head and my burger-eating hole switched to automatic.
Now, I realized this is not for everyone and I am ready for the haters who start bitching and peeing their diapers when they see a burger that's not made from a fucking cow, so BRING IT, #HATER :)