Splinterlands Season Rewards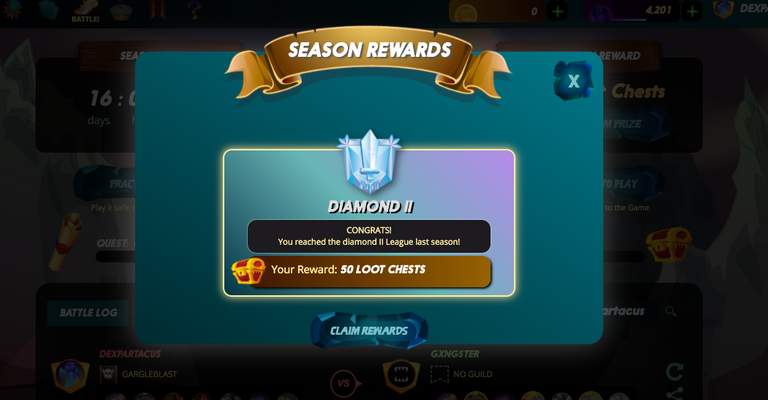 ---
Hey buddies!
---
Today another season in the Splinterlands is over, I'm pretty satisfied, I made it to the Diamond III league, I've almost reached the two, but I wasn't so good.
The 40 reward chests didn't get me extremely excited, I thought and hoped for better, but then again it's all about luck and you've got to be happy, better luck next time!
---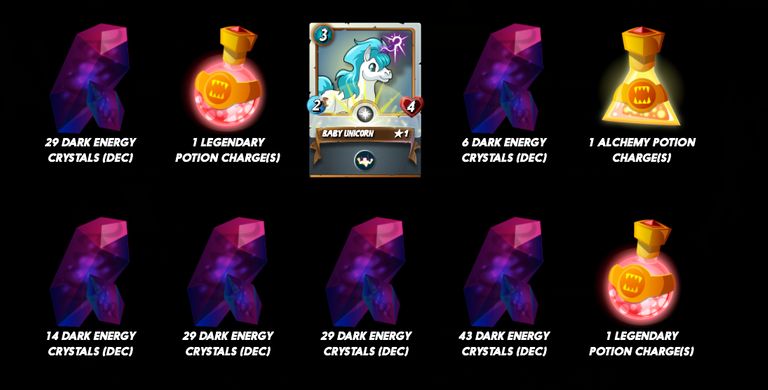 ---
As you can see so many DECs, but of little value, a few potions and very few cards.
I'm back in the Gold III league today, because when a new season comes, you always go three leagues down. The battles are very fierce especially in the first days, because you meet strong players who try in turn to climb the rankings and then the matches often reveal bad surprises.
---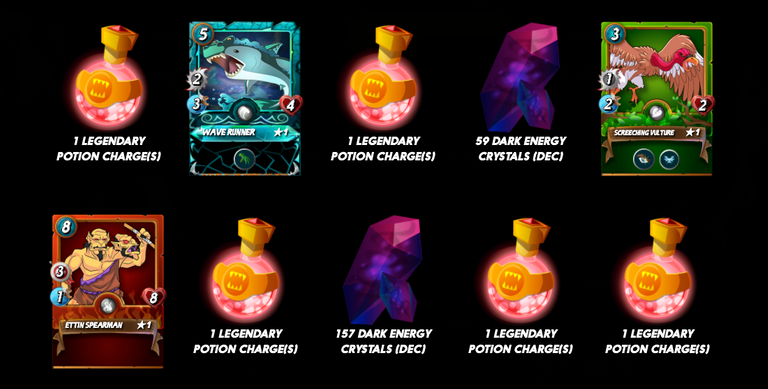 ---
Despite this I have already reached the Gold II league in a short time and now my DEC power Is around 40%.
Well, another season awaits us friends! Good luck everyone, see you in the Splinterlands!
---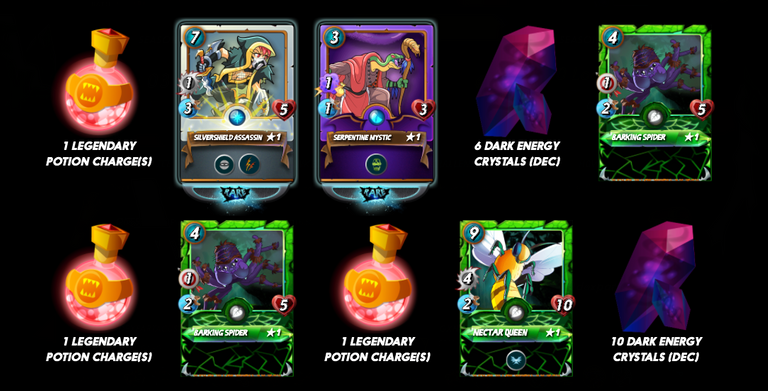 ---
IT
---
Oggi è finita un'altra stagione nelle Splinterlands, sono abbastanza soddisfatto, sono riuscito a raggiungere la lega Diamond III, ho sfiorato per un pelo la due e mi sono dovuto accontentare.
I 40 scrigni della ricompensa non mi hanno estremamente esaltato, pensavo e speravo meglio, ma d'altronde è tutta questione di fortuna e bisogna sapersi accontentare, andrà meglio la prossima volta!
---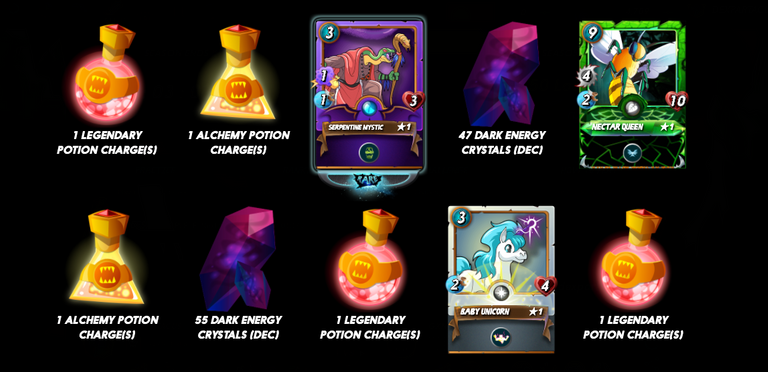 ---
Come potete vedere tanti DEC ma dallo scarso valore, alcune pozioni e ben poche carte.
Oggi sono ripartito dalla lega Gold III, perché quando arriva una nuova stagione si scende sempre di tre leghe in basso. Le battaglie sono molto agguerrite soprattutto nei primi giorni, perché si incontrano giocatori forti che tentano a loro volta di scalare le classifiche e quindi gli incontri rivelano spesso brutte sorprese.
---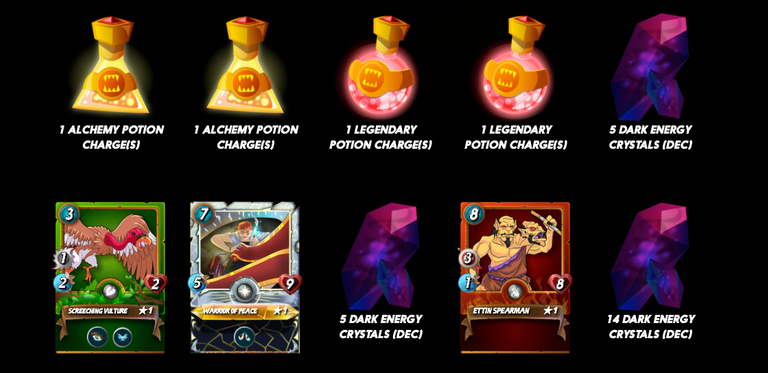 ---
Nonostante questo ho già raggiunto in poco tempo la lega Gold I ed ho dimezzato il mio DEC power per la mole di partite giocate.
Bene, un altra stagione ci attende amici! In bocca al lupo a tutti, ci si vede nelle Splinterlands!
---
Grazie per aver letto, un abbraccio ed a presto!
---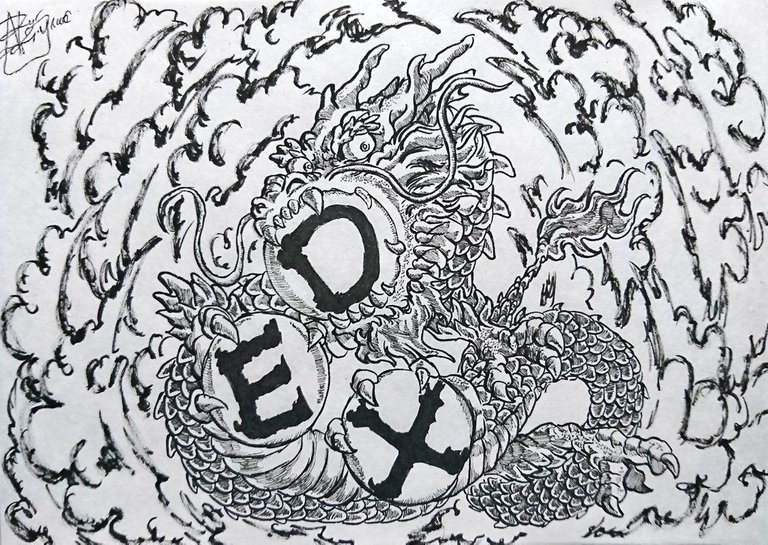 Logo by @ryo-6414
---
Thanks for reading, a big hug and see you soon!
---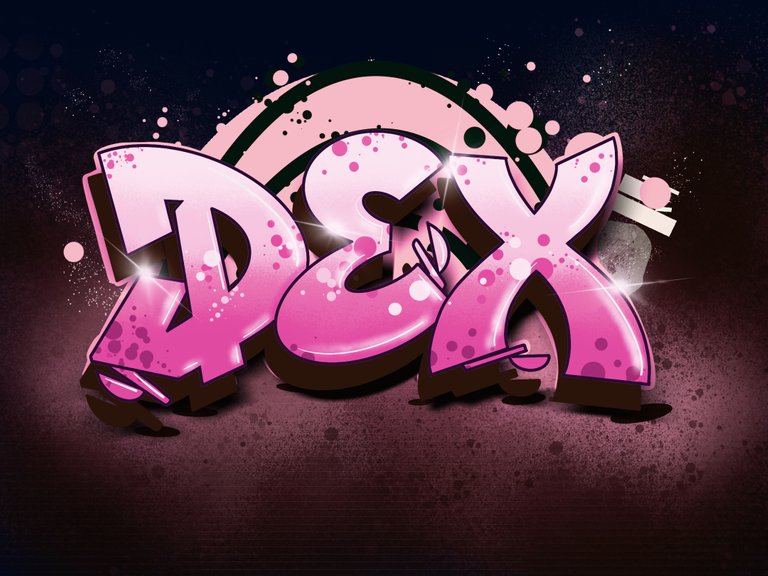 Logo by @ran.koree


6753

---
---