My continued growth on Hive and Leo Finance 💪 🚀
Power up Day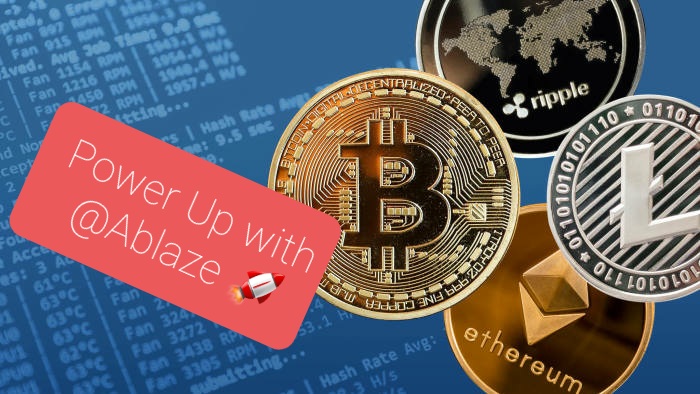 It's not that long ago when I would have looked at a user with almost 3000HP and thought to myself if only I could get to that level. Yet, here I am 9 months later closing in on that target, in fact I'd be there only for the huge increase we have seen in Hive in recent weeks - trust me, I'm not complaining for one second! Now I look at many of my friends with 5 digit HP and I'm looking forward to joining that club. Could it happen in 2022? Who knows, but as an eternal optimist, I am going to target 2022 for this milestone.
It always surprises me when I see people with really high reputation scores, but lower than expected HP. I guess somewhere along the way, they funneled those funds into another avenue, maybe even Splinterlands or some other Crypto endevour here on Hive or perhaps they moved it into Bitcoin, Ethereum, NXM, Luna, Chainlink or any other coin or chain. There may be some who had to put food on the table and provided for their families, and if that is the case, I think it is pretty damn cool that Hive helped facilitate that. For myself personally though, I don't like the idea of moving funds out, I rather the idea of continually increasing my HP and reputation, as the more people that flood to Hive, the more difficult it will become to gain upvotes and rewards into the future.
It's been an excellent few weeks across the Crypto eco system since my last power up, and any Crypto enthusiast and especially Hive based enthusiasts will be very excited about the future, but don't forget about the past either. Remember that those who have gained the most here are those who kept the faith through the market declines and kept working away for what appeared to be diminishing returns. In the end the returns proved to be extremely lucrative and the earlier one got in and started to work hard, the greater the returns were. Many whales were forged in this way - perseverance, determination and hard work always pays off eventually, but what many people seem to lack is patience. Overnight successes are rare.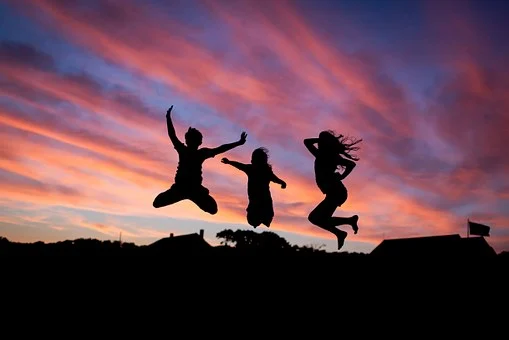 Instead success comes to those who work the hardest. In a sporting context, Cristiano Ronaldo has worked harder than the majority of his team mates at every club he has played at and the results are clear yo see. Looking towards the musical sphere, Bob Dylan didn't make the big time by accident. He worked his socks of in a quest for musical perfection and got there with some of his flawless albums. We can apply the same logic to any career or indeed investment - you've got to work hard at it, day in day out.
The simple fact is that it is easy to stay determined and energised in a buoyant and confident market, but just remember that it is even more important to keep the faith during the negative times. I believe that this is a key differential between the really successful posters/investors and the also rans. So the next time we see a downturn, remember to double down your efforts, rather than being despondent. The sale prices rarely last.
That time again
Its the 1st of the month again! Another month has passed, and I've seen gains across my hive and Leo holdings, as well as other side chains like Sports ⚽️ and Proof of brain 🧠 For any newbies reading this post, the beauty of Hive is, you don't have to invest any hard earned Fiat, although I would advise it, to accelerate your progress. At times I wish that I had in those early days, as it has been a long journey for me, but my account has grown up from 100% organic growth from nothing other than around 10 or 15 delegated HP to get me going. I've never taken out anything to date either, nor do I intend to any time soon. I want my stack to continue to grow and the bigger the stack, the quicker the growth in my opinion.
I've been fortunate enough to attract the ongoing support of people like @themarkymark @ewkaw @cmplxty @cryptoandcoffee @kaelci
@arcange @ctime @galenkp @edprivat @trucklife-family @brumest @tarazkp and many more who have allowed me to continue to grow here on hive. Sincerest thanks to you all - it doesn't go unnoticed.
Use your Brain 🧠

It's always a no brainer for me to power up my Hive. I used to always bide my time for my HBD and eventually transfer that to Hive and power it up. I remember back in July I was getting 1 Hive for 0.4HBD. fast forward to today and it will cost me 2.785HBD for 1 hive. That's almost seven fold increase which is amazing, but had me wondering what to do with my HBD, what I decided was that for some posts I will opt for 100% HP on payout and for others I will invest the HBD into the savings account, which is paying 10% APR - not too bad at all. Every gain big or small I make around here is put back in, compounding my gains. I'd urge you to do the same if at all possible.
My gains on sidechains are also reinvested by staking everything - for me, this is the intelligent long play. We are still early in the Cryptocurrency journey in my opinion. Even if we go into another two year recession, Crypto will come again and the next time, there will be many more folks along for the ride and the wave will be even higher. The younger tech savvy generation that's coming up now are ready made for crypto and the digital age - some of our Uncles, Aunts, Mums, Dads etc not so much. You are here early, so keep on gaining for as long as you can. Believe me, if you do dedicate time and effort now, a time will come when you look back kindly and your only regret will be that you didn't start sooner.
Surf those Crypto waves
I love to surf, on the rare occasion I get a chance. The thrill, the water, the fun, it's amazing. The rest of the time I am virtually surfing. I now have momentum and I am riding a wave of financial gains and friendships gains here on Hive. I'm rubbing virtual shoulders with people from the four corners of the world and its a really good way to maintain or improve ones perspective on life.
Sure, It's taken some time to get momentum like real life surfing, but I finally have some - since April when I started trying to post every day, I've seen my account finally blossom like I hoped that it one day would. I continue to post about beer, food, sport, music, art, technology and lots more in between I try my best to bring my personality and knowledge to my writing and I've been delighted with the response from the community.
Last PUD month comparison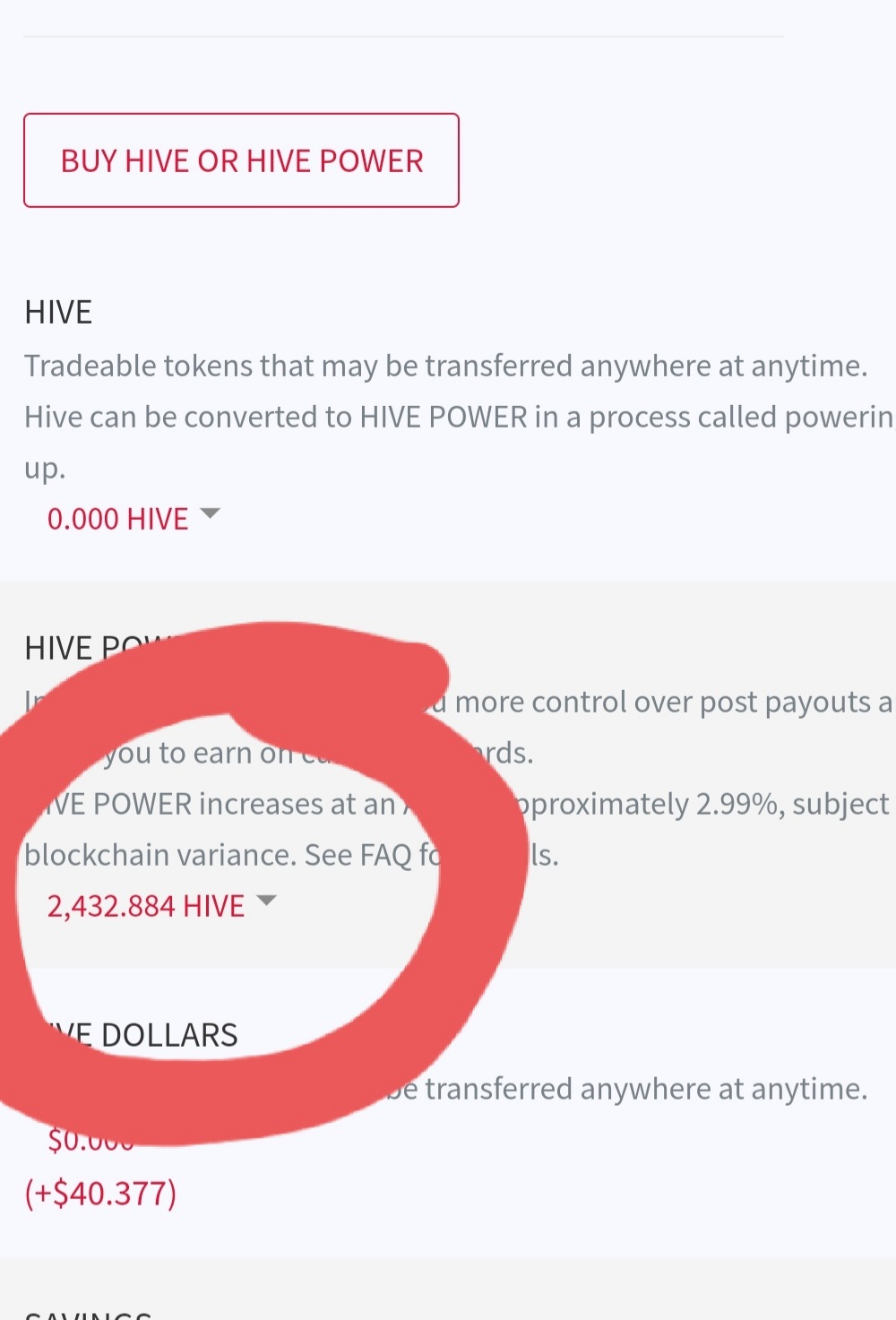 I was on 2433 hive power on November 1st. Now I'm at 2709 hive power one month later which is a gain of 11.3% which is really good, when you consider that I also banked 300HBD. That actually nearly backfired though, as I had no Hive to power up, but cometh the hour, cometh the man and @cmplxty swooned in like a superhero and loaned me the Hive I needed for a couple of days. Man, do I love the Hive community, the big man is welcome in Ireland anytime for some pints of Guinness on me.
How long can I maintain double digit monthly growth for? I'll keep it going for as long as I can. I'm slowly closing in my next mini target of 3000HP, which I hope to reach by mid December. My reputation continues to grow as well and having gone from 65.9 to 66.7 last month, it went from 66.7 to 67.5 this month which I'm especially thrilled with, as it shows that I grew slightly more in November than October, which is great. It's an amazing transformation for me and thanks a million for all those who have supported me in my journey so far. You know who you are.
You are an early adopter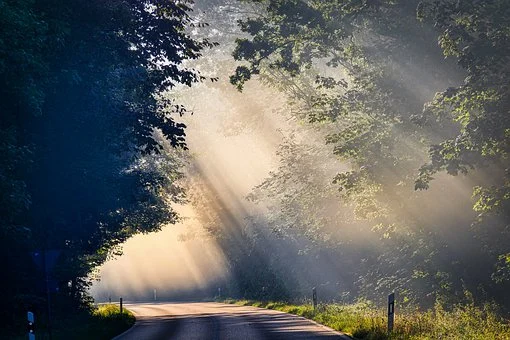 Just remind yourself that you are an early adopter in a transformative potentially game changing industry. Blockchain is going to be huge. You are here before the masses. You are a visionary. It is only a matter of time before many more look to follow in your footsteps 👣 Imagine investing in internet stocks in the early days, the likes of Google, Amazon or Facebook.
Take advantage of your early adopter status. Up your game. Post only quality content. Engage with others on the eco system and watch as you flourish.
Power Up Day December 2021
This is my eight PUD. It's a good way of showcasing the importance of powering up and staking what you have in the Crypto space in order to put your earnings to work and compound with even more earnings.
Another bonus for me is that it gives me a timestamp that I can easily refer back to.
These were the criteria for Hive PUD:
• Your reputation must be above 39 and below 70.
I meet this one with a reputation of 67.5
• Your total Hive Power (before the 1st) must be more than 100 and less than 8000.
My total hive power before 1st was 2709 HP
• You must power up at least 10 Hive on December 1st.
I have just powered up 10 Hive bringing up to 2709 Hive Power overall
• You must write a post about your power up on December 1st with the tag #HivePUD (International) or #HPUD (Spanish).
This is my post about the power up
Proof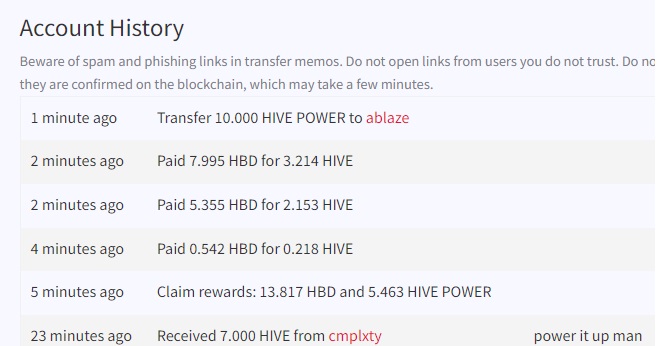 Thanks to @traciyork for this cool Hive Power Up Day contest and thanks to @streetstyle for the great idea formed way back in 2019!
The images used are not my own and the following are the sources:
Signing off with a sunset. I took this one myself last July 😊
Peace Out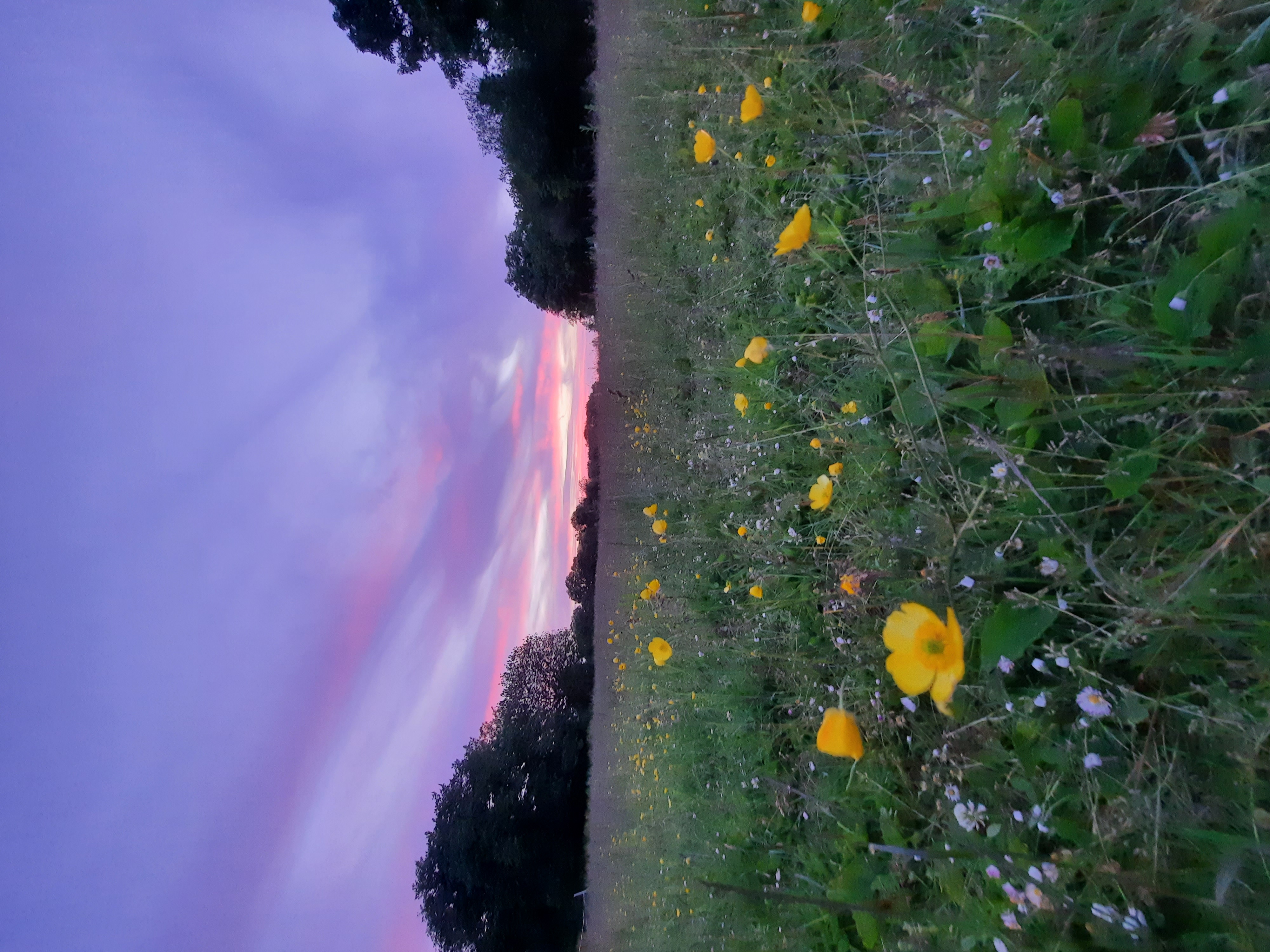 ---
---