Getting DEC to Peg! Again!

Getting DEC to Peg! Again!
I don't know how many of you have seen the movie Tropic Thunder (2008). I don't really recommend you watch it. It is sort of a spoof movie. However, the trailer shown as a trailer introducing the main characters is simply hilarious! Please have a look below, and tell me if this remind you in any way the efforts we are putting to get DEC to peg :)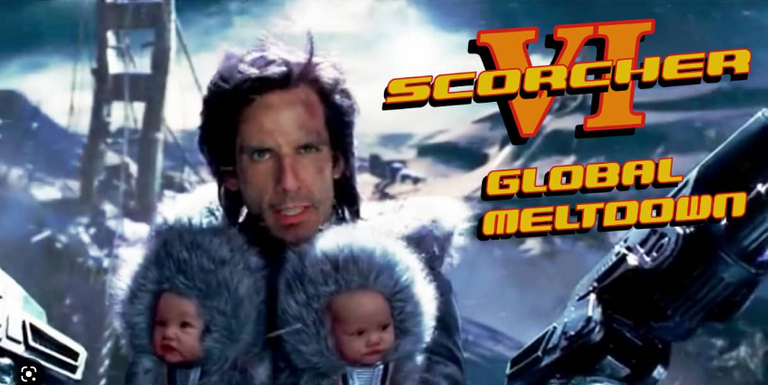 Source
In the sixth installment of the Scorcher franchise, the one man who made a difference five times before, is about to make a difference again. Only this time, it's different. Here we go again. Again.
Just like Scorcher II through V, we tried to do this over and over again (without success) and this time we are going to try it again! Only, this time it will be different! In Scorcher VI! Again! How amazing!
The Latest Effort: Proposal #29
Looks like it will be the upcoming Proposal #29. I know, I have written about it already here. But, hey, they have edited and added new points to the proposal! So here we go, yes, yet again!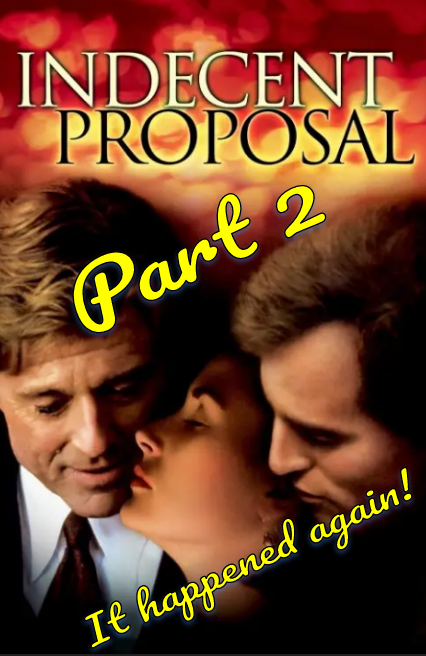 No there is no such movie like that, as far as I know!
The author have added couple examples in the beginning on what will happen if the proposal is implimented. Also, most importantly, added later the killer point in bold!
Less DEC in circulation --> closer to peg --> closer to flywheel effect --> closer to burning SPS for DEC (ultimate goal) --> higher SPS value --> more earnings for everyone!
More earning for EVERYONE!
Who can say NO to that?!! Yes, it is always getting closer.....and closer.....wait for it...yes closer still....very close now....almost there! Are we there yet? No!
As if the most important thing in Splinterlands tokenomics is getting DEC to peg.
It's NOT!
Why? Because, getting DEC to peg is one thing (and it is rather hard), but keeping it there is something else (it will be harder!). So this elusive and mythical 'flywheel' that we talk about, may or may not happen. But wait! People will tell me, "are you stupid or something?!....there is LAND!"
Yes, boo boo; there is land. I know. I have read. There will be staking of cards which will require staking of DEC, so that will take lots of cards away from supply and yes will need a lot of DEC out of supply too! Yes, nice in theory.
What if people say, "I ain't staking cards!" Or, "I ain't staking all that is needed!"
Very simple thing to say. In fact I personally will say one of that for sure.
Please tell me, where is your flywheel now? LOL!
Not to mention, there is always people in need to money. Hard cash/fiat! Yes, the thing that buys you food. People in need will always sell DEC or SPS or whatever that they get at whatever price. That is the nature of the need. Please tell me, where is your flywheel now?
So sorry, boo boo, Land will not solve world hunger. I am sorry to say it, but this time it ain't different.
Monopoly
First disclaimer. I use peakmonsters. I love their service. I respect Jarvie and Asgarth. They are both gentlemen. I am writing this post on PeakD, which is the best writing tool on hive. However, still I have a few things to say about PKM below.
There is question of potential monopoly by PKM. They are in support of this proposal and pushing it hard. Yes, the edited proposal shows, they were getting 5 DEC (hypothetical 100 DEC sale scenario) before, now they will get 2 DEC. So you say, they will take a hit just like the other guys. Yes. True. But it doesn't say, for years they have collected 5 DEC and given nothing back to the consumer. While the other guys did!
Wait! Wait! You say what about PKM token? Sorry boo boo, that is worthless. It doesn't translate to 60% cashback, of the 5% affiliated commision that SPL provided, for years. That is what some of the other guys gave us over years. Where is our loyalty? Lots of small players without voice enjoyed the cashback and still do.
Proposal #29 if implemented, hurts PKM's competition more than PKM. Yes they do get hive DHF support. No they do not get it for Peakmonsters or PeakD. But this is not a misdirection. The same developers get it for other projects. My point is their livelihood is supported by hive DHF for years. The livelihood of PKM's competitors are not supported by anything else, other that just affiliated earning.
Look folks. I do not have any vested interested in PKM or Proposal #29 or their competition. I am an individual and these are my opinion. As edited, I would not be voting for the proposal #29. I don't think this effort is worthwhile to get DEC to peg. I do not think this will make me or any player rich. The timing of this is off. The only thing it can potentially do is to help PKM. That is all that I am saying.
Proposal #29 will not provide more earning for everyone
Whoever saying this is purely speculating.
Please consider voting NO to this proposal.

splinterlands/the-splinterlands?si=c5533244312f483ca0e23fc0b6bdaf13&utm_source=clipboard&utm_medium=text&utm_campaign=social_sharing soundcloud ~~~
The Splinterlands

---
---