Why Play the Game?

Why?
Why would I want to play a game that is infested with bots?
Why would I hire a human player to play my delegated deck for a fee, while I can get the same service at a cheaper cost?
Why do the game exists in the first place?
Why bots battling bots will erode the true value of this game?
Why would we worry about it when the gamemakers think bots are as good as human as long as they hold/rent cards (provided they don't get undue advantage)?
These are all difficult questions, and it has been asked numerous times, without much of a resolution. There have been efforts from the gamemakers though, and they are all good ones.
CP requirements
ECR model
Adjustment of reward structure to encourage card combination (to deter low level bots)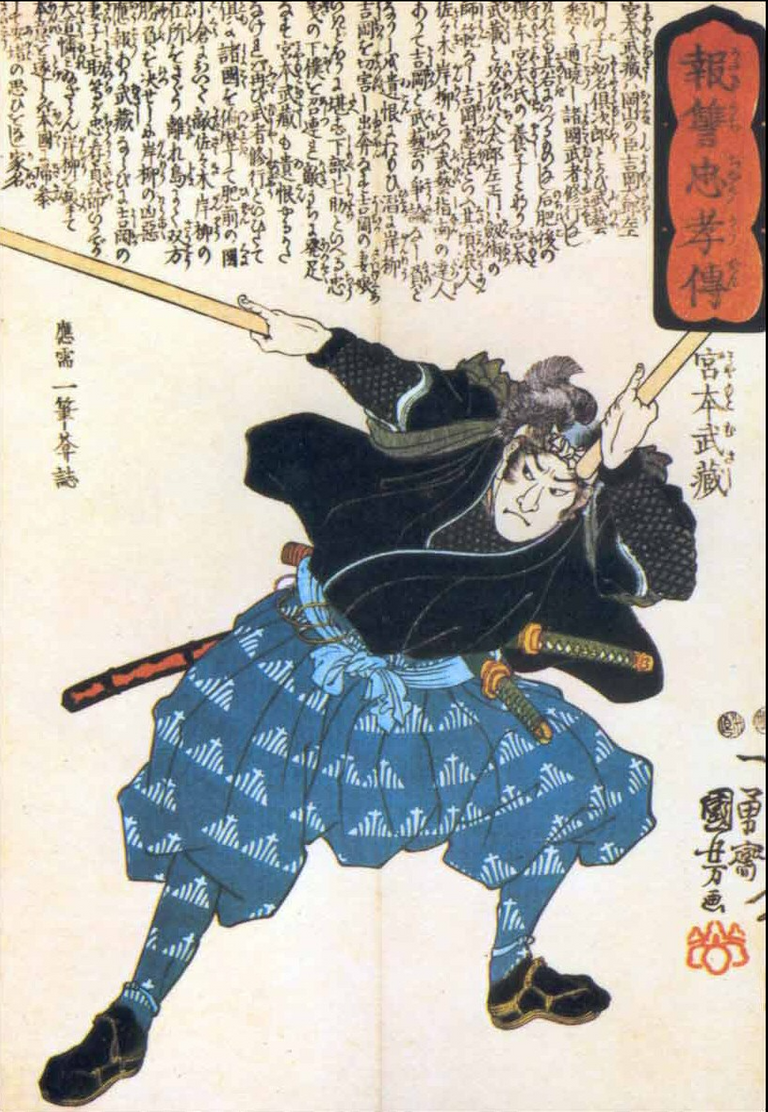 Miyamoto Mushashi, woodblock print by Utagawa Kuniyoshi
Discussion
Despite these efforts, currently the leaderboard of champions league, high level brawls and tournaments are dominated by high level bots. Not only these bots are siphoning large amount of SPS rewards, due to their high win-rate, and tireless presence at the top of the leaderboard, they are encouraging more and more good players to subscribe to these bots. The small number of human players who still play manually are slowly getting frustrated with this tireless grind.
So what can we do about it? I am going to approach this from a philosophical side, from the direction of 'spirit of the game'. As Japanese rōnin, philosopher and writer Miyamoto Mushashi said:
There is nothing
outside of yourself
that can ever enable you
to get better,
stronger, richer,
quicker, or smarter.
Everything is within.
Everything exists.
Seek nothing outside of yourself.
This is true for us personally and true for us in-game. For those who are new to this game and platform, this bot problem is not new. If we look inside our history we can highlight a previous incident, which was a major problem for the game in the past. If you read the post, you will see land was proposed to deter that centralized bot, and the owner was unhappy and decided to quit and sell all his cards. For the record, I bought lots of his cards, so thanks for that. We did take some learning from it, but it seems we run into a reincarnition of the issue here. It was an unpleasant chapter in the history of Splinterlands, let us hope we will not get there again.
Pledge
So the honest question is if I can get a bot for a 15% - 35% fee, why would I hire a human scholar for a 50% fee? The answer to me is by choice.
As Dumbeldore said, "It is our choices, Harry, that show what we truly are, far more than our abilities"
When I hire a scholar, I am investing in a human being. I am potentially changing someones life, hopefully for the better. I am having a conversation with a fellow human, stratagizing, helping him or her to navigate through life and splinterlands. I have done that with multiple people and it have been one of the most rewarding experience of my life. $200 may not be a lot of money to you and me, but it is a lot of money in Manila, Phillipines. It can sustain a single human for a month, believe it or not. If there is a choice I choose that over a bot.
Can you?
Also, if all players are demotivated to play manually, who will be in the next Splinterfest? How will we fill up the HyperX Arena with? Who will chant Vo Nak.... Vo Nak!?
Have you ever thought about that?
So I ask you, please look within, the answer is in you. It is in your choices.

splinterlands/the-splinterlands?si=c5533244312f483ca0e23fc0b6bdaf13&utm_source=clipboard&utm_medium=text&utm_campaign=social_sharing soundcloud ~~~
The Splinterlands

---
---