Foxxing strategies for beginners. (Battle overview)
I have decided to share some of my most epic battles so maybe others can get ideas about strategies and maybe get inspired. To tell the truth some of these battles turning out this way are not planned ahead but they're still good to strategize in future battles. Like this battle as an example : https://splinterlands.com/?p=battle&id=sl_17278d8a1b3cb048da84cff2edf05362&ref=bluefox21
So this battle started off with a nice 34 mana pool, "Unprotected Monsters" which means no armor from summoners or abilities and "Earthquake" which hits you with 2 damage each round if you're card does not have the "flying" ability.


So i decided to go with Alric for a magic team knowing that that's where i had the most flying monsters and went off with a nice low mana cost damage absorber (i prefer calling it that rather than a tank) Kelp Initiate.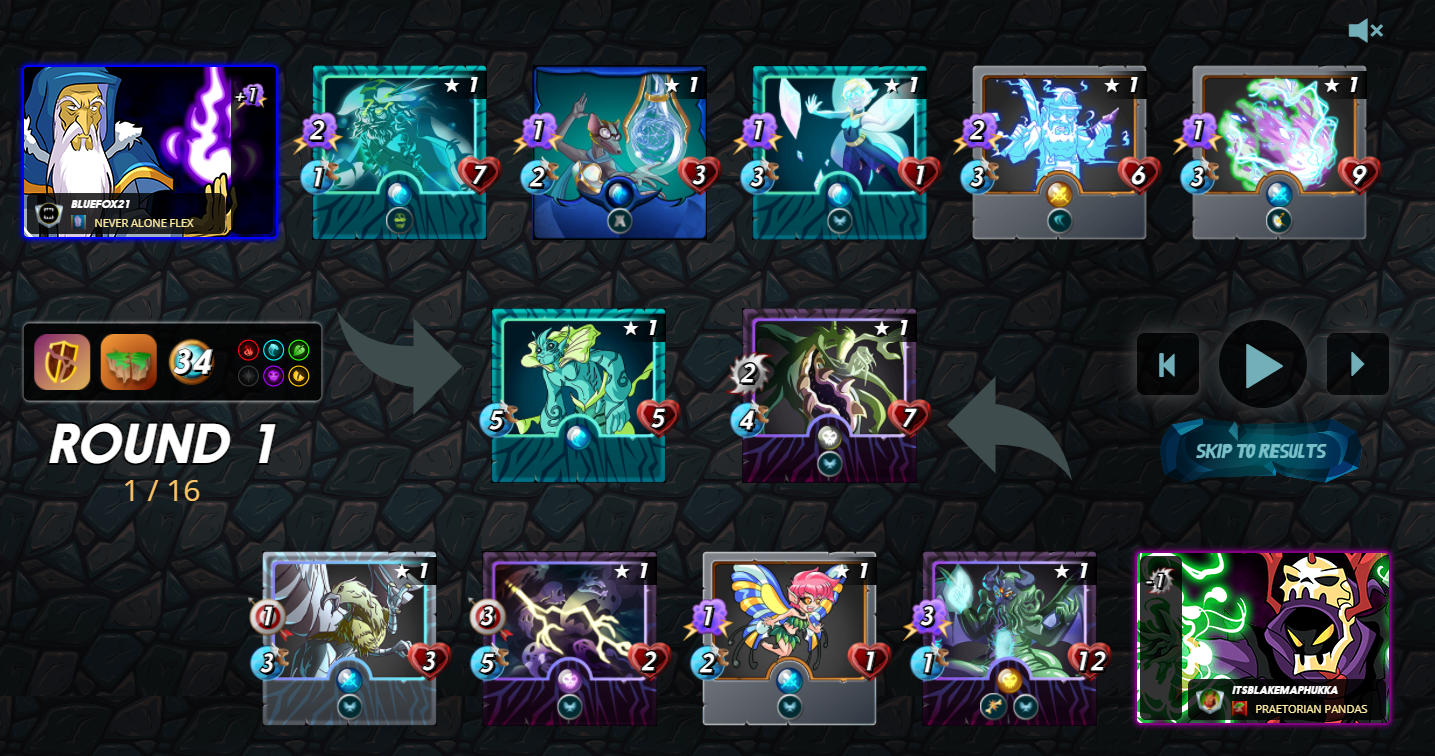 Then i built my team with the remaining mana that i had left available trying to keep most of them with magic and flying, and if they did not have flying, then a lot of health to suck some of that earthquake damage up.
I figured my opponent might do the same so i went with Prismatic Energy as my last card incase i had to deal with any stealth magic opponents (magic reflect op !).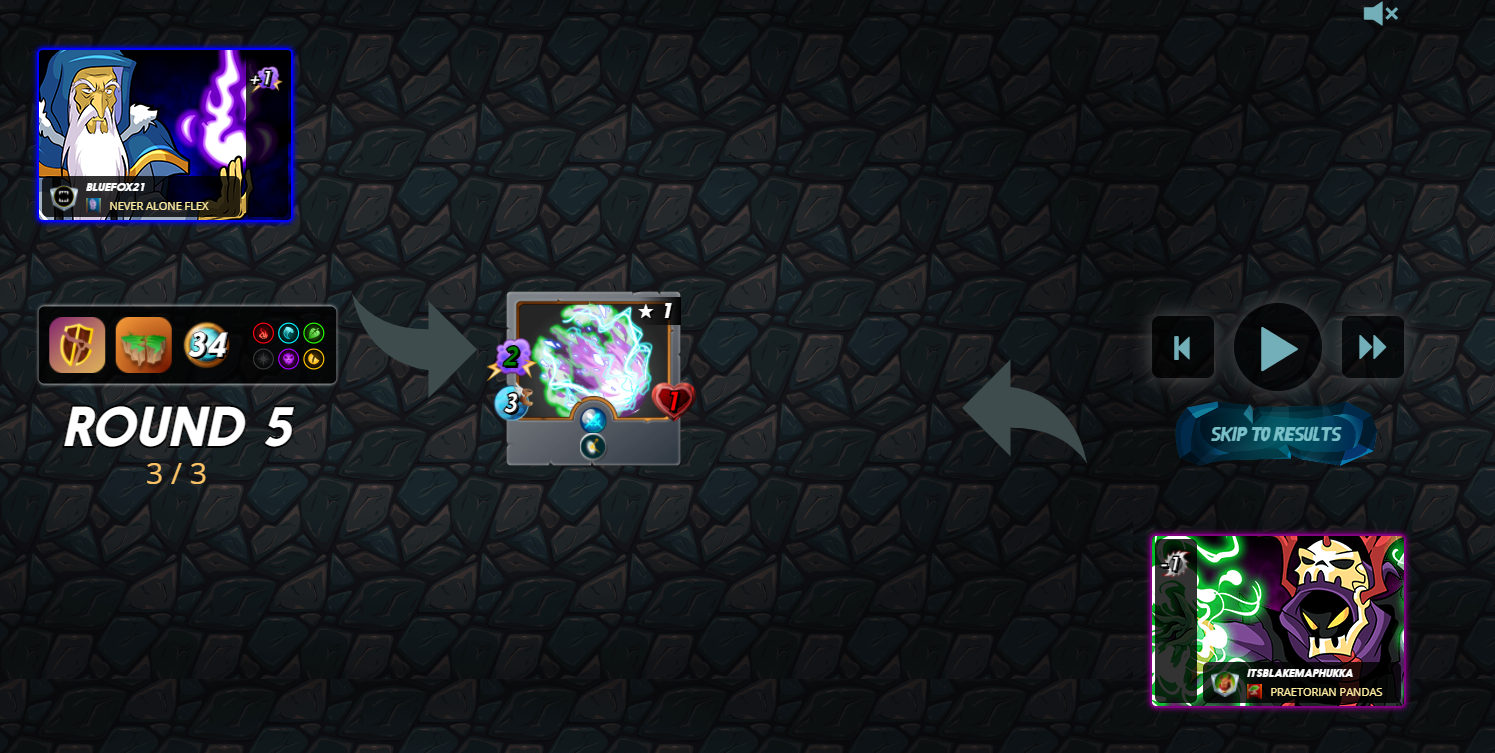 This is what it came down to, a miss at the end of the battle saved me from death, it was a good idea to go for magic here knowing that flying gives you an extra 25% of evading an attack, but not magic no :).
Since my opponent went with some ranged attacks i had a chance to evade there which is what saved me. So my initial thoughts of going only magic here is what saved me without me realizing it.
This is it for today, i will keep on posting more of these battles because really only Splinterlands can give you this kind of rollercoaster of emotions when battling. I really tought i was dead there haha.
Shoutout to the NoSleepGang for being the most awesome family out there making Splinterlands even greater and if you are not yet playing Splinterlands maybe you should. There are two posts i previously made on some of the ins and outs of the game and why it is a good choice to start playing. Bye cya next battle !
https://www.splintertalk.io/@bluefox21/is-joining-splinterlands-too-late-my-opinion
https://www.splintertalk.io/@bluefox21/few-beginner-tips-things-i-wish-i-had-known-starting-splinterlands
---
---