Sand Worm Giveaway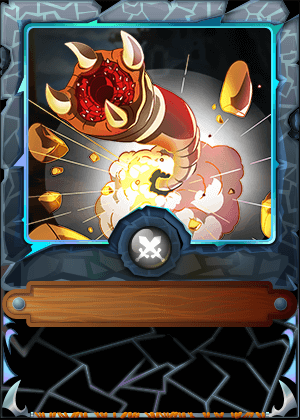 I won this card today and as I already said, I am giving back to the community so here's your chance to get that amazing backline destroyer for free.
All you have to do is comment or vote and I will be using the same tool that determined the winner of the last giveaway. It's called Random Hive Picker. You can always follow me for future giveaways.
Last time, a lucky @opinizeunltd won a nice Chaos Legion pack.
Who's gonna win this one? I will pick the winner on Monday the 15th at 7pm Eastern Time.

Reward tool
There is a nice tool that you can use to show your last chests rewards automatically. You can then download a picture of those rewards and share it with your buddies on discord, facebook or any other place.
Here's what it looks like:



It's totally free at https://deadz.github.io/SexifyReward/ but don't forget to tip the author if you like his tool and you have some spare change. (tip button on page)

If you haven't started playing Splinterlands yet, I encourage you to do so and I will keep doing giveaways even more frequently from now on.
Have fun and good luck!
---
---