SHARE YOUR BATTLE Weekly Challenge! DIEMONSHARK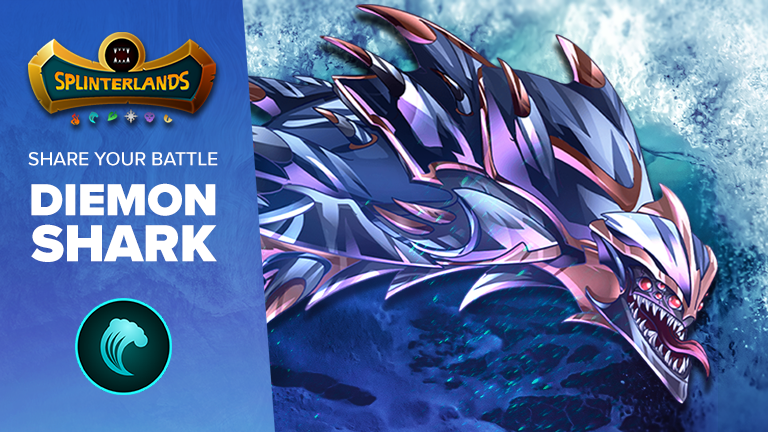 Hi Splinterlanders! I hope this post finds you well!
Here is my entry for: SHARE YOUR BATTLE Weekly Challenge!
I am not a fan of Nerissa Tridawn, so I will write my post about: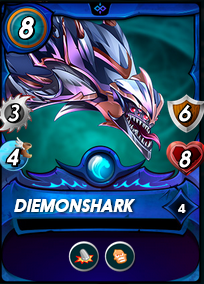 DIEMONSHARK
Edition: Chaos Legion
Element: Water
Attack: Melee
Abilities: Trample and Enrage (L4)
Diemonshark is a fantastic card with strong stats at level 1. At level 4 it is even better with 3 melee, 4 speed, 6 shield and 8 health! Together with Trample and Enrage, this tank is a super solid defender in the first position, giving your support monsters plenty of opportunities to inflict maximum damage. When it is able to survive well into the second round, your victory is almost guaranteed.

Battle rulesets - Ferocity, Even Stevens and Explosive Weaponry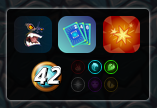 Battle Line-up
For this battle I had the choice of Water or Earth. I naturally opted for my favourite splinter, Water and took a gamble that my opponent would choose earth for two reasons: 1) His magic attack would quickly enrage my Diemonshark and 2) simultaneously be immune to ferocity. I also had plenty of mana for my support monsters to include Oshannus plus tripple stealth to exploit blast. Kinjo is a must inclusion in explosive weaponry rulesets, so I made sure I had 2 mana to spare to include him.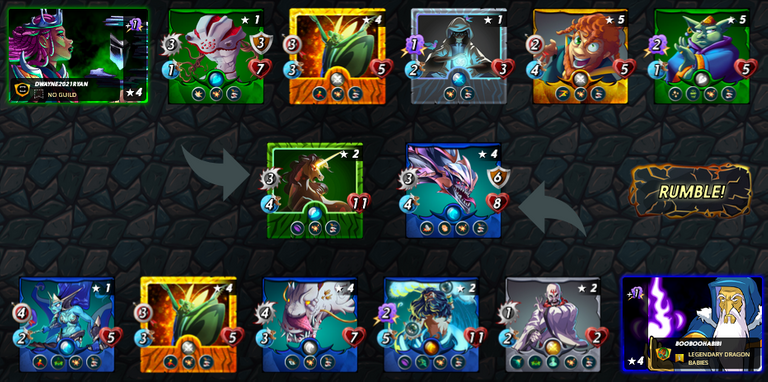 ---> WATCH BATTLE <---
As you can see, this strategy worked out very well. Even with magic and speed buffs, my opponent had no chance against a superior Diemon/stealth combo and, of course, using the rulesets to my advantage. My diemonshark got enraged early and thereby survived the battle, stealth fire decimated my opponent's backline and Kinjo provided the reflection shield to leave my support monsters unscathed. Oshannus was waiting in third position, in case Diemonshark didn't make it. Easypeasy!

I hope you enjoyed my little post and I am looking forward to creating more content like this. I like keeping it briefly to the battle tactics and not pile in loads of images. If you have suggestions for improvement, please comment!



All images courtesy of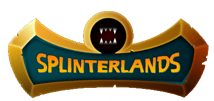 ---
---