Splinterlands — Social Media Challenge and Brawl Report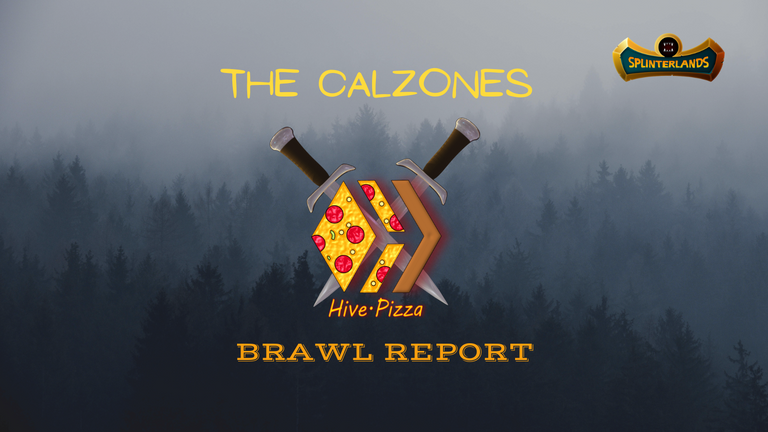 Trying to get back to winning ways



🐲 Brawl Report 🐲
While last week's .500 performance wasn't a losing record, but the Brawl before was and I was anxious to get back on the winning side of .500. I had six chances this Brawl to show what I had, and I was ready to give it my all...

So Many Rulesets
Adding in a third ruleset has added an additional mental hurdle to battles. There is so much to unpack sometimes that I have found myself more than once running up against the clock to submit my team. With these changes in mind I'm going to break down this week's battle a bit different and focus on the thoughts I had pre battle and all of the decisions that have to be made for the best outcome.
| Ruleset | Strategies |
| --- | --- |
| | Magic reflect severely limits the usefulness of low health magic attackers and weakens even those with high health. It would be a mistake to totally ignore magic attacks, especially with the Armored Up ruleset also in play, but it would not be wise to line up a full team of spell casters. |
| | I wrote an entire post about this ruleset last week. The TLDR is trying to focus many attacks on fewer targets to take advantage of Cripple. Defensively think higher speed and Dodge to try and avoid Cripple. |
| | This is where a third ruleset just adds more to consider. Normally I like magic attacks when I know the opponent will get extra armor, but with magic reflect I now have to balance that with taking damage from the reflection. |

More to Consider
Now onto the team selection, trying to keep all of the above in mind 🤯🤯🤯
| CARD | WHY DID I CHOOSE IT? |
| --- | --- |
| | A high speed, decent health tank to hopefully absorb some Cripple damage and protect the back line as long as possible. With TIs but Scratches in play I don't expect Trample to get a chance to fire off, but if it does all the better. |
| | Relenor could be a tank to himself, but with the Reach ability he can avoid the Cripple attacks and do his damage from the second spot. |
| | I would prefer to focus the attacks on the tank, but four opportunity damage is hard to pass up. |
| | A risky play with Magic Reflect, but the Inspire and Resurrect are worth the risk |
| | Magic Reflect weakens this play, but the three magic damage will be key to breaking through the extra armor. |
| | Focusing the attacks may seem a strange play with Cripple, but this will keep my tank afloat longer. |



🎉 🎉 6—0. Breaking back into the winning ways with style! 🎉 🎉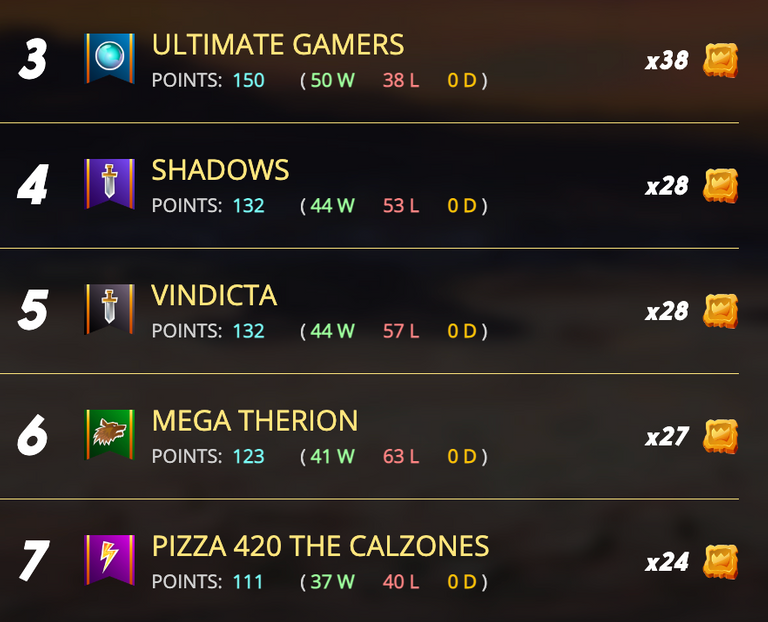 Now the pressure is on to come out next Brawl with a bang 😀 I felt much better about my team selection this Brawl and I wish I could say it was all skill going undefeated, but there was some luck involved. I had one free win with an opponent fleeing and the RNG gods looked down on me and lined up favorable rulesets and timely misses in my favor. I did however give my self the best chance for the wins and didn't make any silly errors as I did last week so I will take the progress as a good sign 😀
The Calzones have shown we can consistently score around 110 points. Our next task is to figure out how we can put together about ten more wins to get in the 140 range. That is not going to win the Brawls but it will get us to that next level to compete for top five. We have some growing to do and could use a couple more recruits, but we will get there and the journey will continue to be a blast.

The Calzones are Looking for Recruits!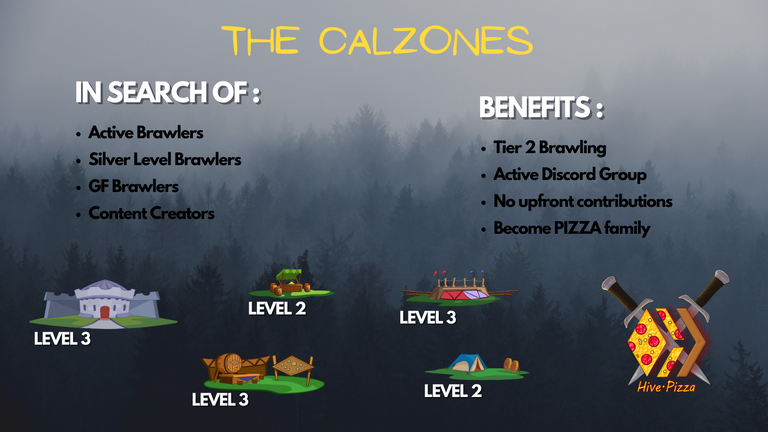 Come check us out on the PIZZA Discord if you are interested.


Other Pizza Guild Brawl Reports
@kqaosphreak — Social Media Challenge
@vaynard86 — Social Media Challenge and Brawl Report
@queenstarr — PIZZA Stuffed Crust


🍕🍕🍕 What is PIZZA? 🍕🍕🍕
As with most activities connected to Hive, and the crypto world in general, I discovered PIZZA because of Splinterlands. Also like most Hive connected activities I discovered a world of possibilities beyond what I expected. So what exactly is PIZZA?
1️⃣ PIZZA is a trade-able token that can be staked for rewards and tipping, used to purchase games or traded for other tokens.
2️⃣ PIZZA is also an active Discord community for gamers and creatives. (I personally frequent the foodies-lounge, splinterlands and rising-star channels)
What are you waiting for, come check out the PIZZA Discord and join in the fun 🎉


🐲 START PLAYING SPLINTERLANDS 🐲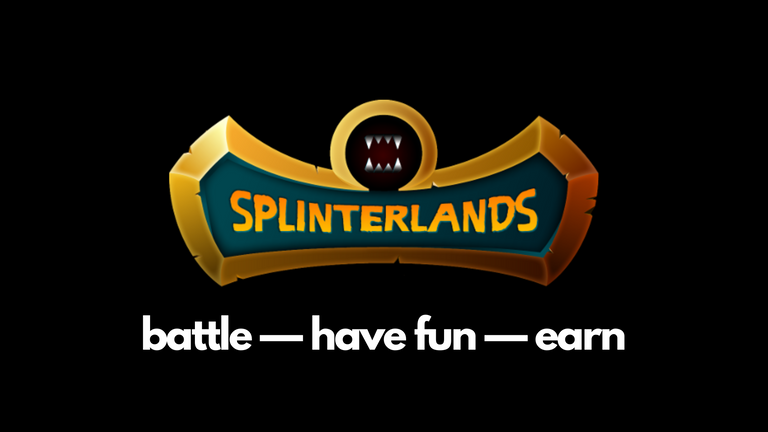 🐲 Splinterlands 🐲
---
Credits:
Thumbnail created by me at Canva
Lineup screen shots from Splinter Share
Thanks for reading!
---
---