Introduction: My Splinterlands Journey
I'm Charles Gallardo, 28 years of age and I am a gamer. I am playing a lot of mobile games (Mobile Legend, League of Legends, Yugi-Oh) and NFT games (BombCrypto, Ethermon, Luna Rush, and a lot more). I am an analyst for an international company, had 4 kids, 2 boys, and 2 girls, not married YET.
Started officially playing Splinterlands last August 2021, this game got my attention because I played Yugi-Oh and Pokemon cards before and I found out this game is so interesting. I watched some demo games on Youtube @bulldog and got some tactics on how to play the game. Before the only requirement for you to advance to the higher league is just having enough ratings, I remember doing my daily quest in bronze and grinding my way up to silver 1 to get additional daily quest chests. In my 1st month playing Splinterlands, I got a Legendary card and that is Almo Cambio, I am so happy and proud of myself for getting a legendary in just 1 month of playing. After that month I got 10,000 DEC, the funny part of that is I was so sleepy at that time but I want to open my daily quest chests before going to bed, I open it and I was shocked because it is very rare to get that amount of DEC in the lower league, ending I slept 7 am instead of 3 am LOL.(below is the screenshots)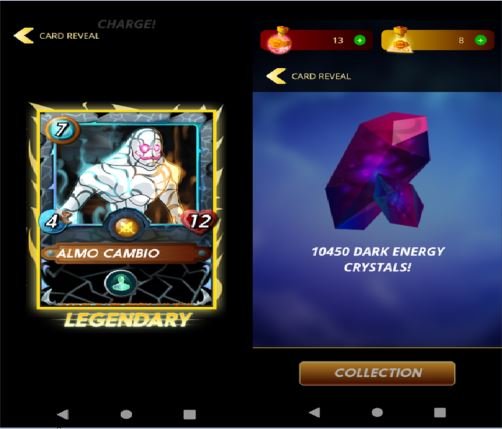 In November 2021, I decided to have multiple accounts and hire scholars, in the beginning, it is really hard to maintain scholars because they are looking for fast ROI and a lot of them are coming and going in just 1 season only. Because of that, I decided to play all my accounts (18) manually which enhanced my time management too.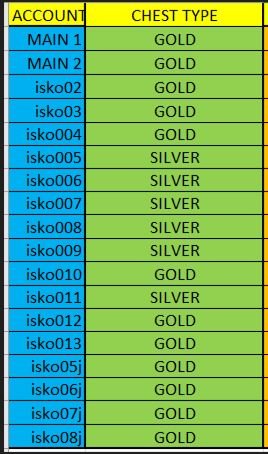 December 2021, was the biggest jump in my Splinterlands journey, that month is the month in which you are able to open Chaos Legion Packs. I bought 10 packs for my main account and another 10 packs for my Wife's account. My Wife's account got 1 Legendary Gold Foil (Soul Fiend) and 1 Legendary normal foil and to my account 1 Legendary Gold Foil (Chaos Dragon) and 1 Legendary normal foil. During that month, the price of those cards are so high and we are currently struggling financially. I sold our gold foil cards to resolve our problems and half of the profit goes to investments. And that is the start of my Talpakeros journey, each time I am getting high-value cards, I am selling them or trade them for more packs because my main goal for that is to get many cards to build my own deck. The streak continues until February 2022. (below are some of the memories LOL)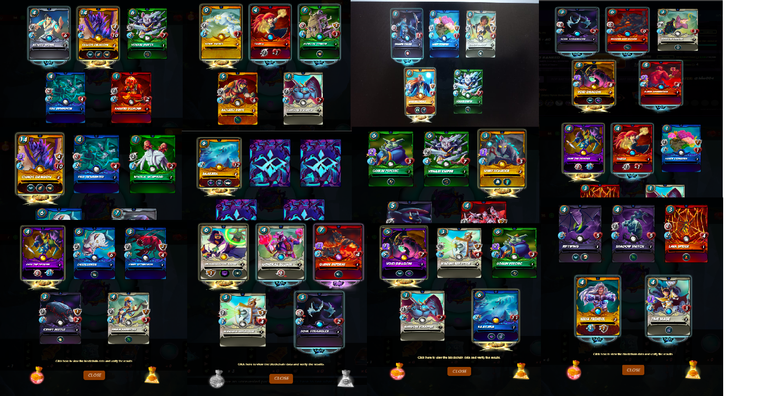 No one can tell when challenges come in our life, in the middle of 2022, my family got an emergency and needed a huge amount of money. All of my assets from Splinterlands and other cryptos needed to be sold even though it is very heavy on my end. After that, I lay low playing NFT games, but Splinterlands always gave us a surprise that will boost our interest to grind again. I stopped playing other NFT games and focused on Splinterlands which is the time the game released a new update in which you are able to grind more chests wherever division you are.
Before the year-end of 2022, I met LevelUpLife. I was scrolling through my Facebook newsfeed and saw LevelUpLife's live, I don't know why I clicked on that and watched his live stream because the viewers on that day are just a few, I listened to what he was talking about and that is the TeamPH token, he explained how this token will help Filipino players community. After that, I am trying my best to attend his every stream because I know I will learn something from it. And 1 day, he stream about NFTy TeamPH Deck, which you are able to grind and earn Staked TeamPH tokens at the same time. No more thinking and asked him to list my name because I am so interested in the project/plan.
LevelUpLife opened the door of TeamPH to me to help him manage the TeamPH Deck players and do some stuff like spreadsheets. This kind of opportunity is very rare, to be part of a huge community in my favorite NFT game is such a big upgrade to my Splinterlands journey.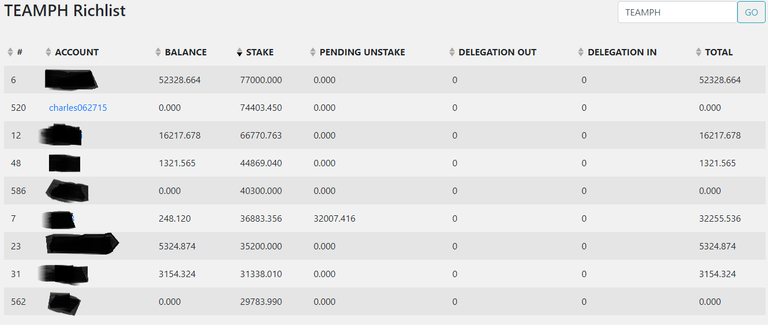 TeamPH along with LevelUpLife helps me to have a Splinterlands Land Plot deal, no other community offered such a deal. Payable for 12 months with Staked TeamPH rebate??? Oh come on, this is a deal you won't decline. And now, TeamPH along with LevelUpLife cooking a new offer for Filipino players, Rent to own deck, I will not going to lose this opportunity because my main goal is to have my own deck and be 1 of the top TeamPH holders in the future.
I am really grateful to have you guys in my Splinterland journey (@TeamPH, @LevelUpLife, @Mangomayhem, @DamienWolf, @PTrek, TeamPH Player community, PoorsManGuild, and those buy/sellers guys)
I am looking forward to still being part of this strong community and contribute to building more awesome projects in the future which will benefit all Filipino Splinterland players.
To all Filipino Splinterlands players, watch out for more upcoming TeamPH projects :)
@anggreklestari
#TeamPH
#TeamPHToken
#splinterlands
#MangomayhemChallenge
#playtoearn
#NFTGames
#LevelUpLifePH
#thgaming
---
---