The enigma of Arkemis...original writing [ENG/ESP]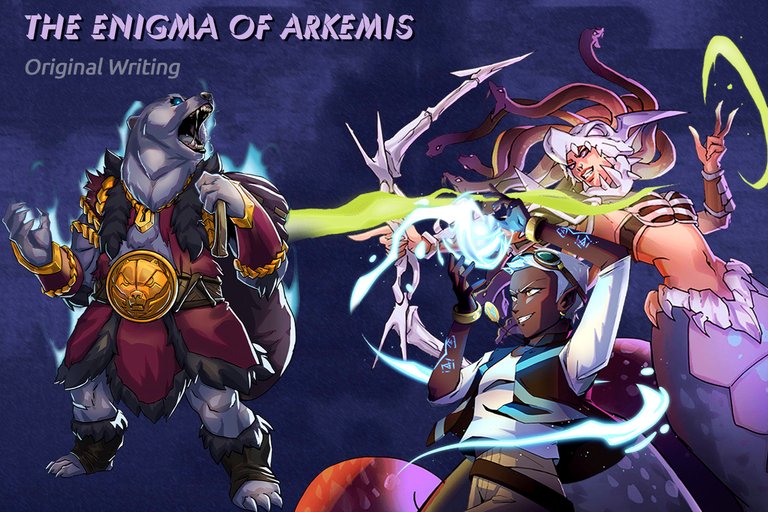 "In the praetorian universe the "peace" that exists can be considered false, the craving for power and rising above the others is what really counts, the kingdoms confront each other and many times are on the verge of destruction, but when they recover and everything seems to be prosperous a character appears who brings misery and destruction in his path, Arkemis is his name, no one knows how he does it and only one can defeat him, but to this day he sleeps and no one knows where he is." Chronicles of the kingdom
Interesting story my lady, pronounced Chain Golem, but Lux answered him: it is not just a story, these chronicles show us a reality my dear enclosed spirit, I was in contact with Arkemis a long time ago, it was a moving and frightening experience at times, but I could understand his intentions and true power, Arkemis is a mysterious entity but necessary for this world.
So are you, replied his faithful servant, after that they continued with their conversation....
Meanwhile in the Dragon Empire something was about to happen, the mysterious character of whom Lux spoke would make his incursion into the empire, one that would not be very well received by its inhabitants, those in charge of welcoming him would be Sthispa and Oshuur Constantia who were in a pond talking and training.
Sthispa shoot over there! Oshuur indicated, after she did it he continued with his compliments, you did very well my dear friend, your rapid fire technique is one of the best in the empire, I don't see who can match it.
Ah, no big deal, Sthispa replied, they both smiled and continued practicing.
Suddenly something began to shine in front of them, the two looked at each other and were attentive to the event, but the light that emanated was very strong, so they could not stare at it. When the light show ended, a bear warrior was in front of them, he had a fierce appearance, but at the same time he showed no intention of fighting.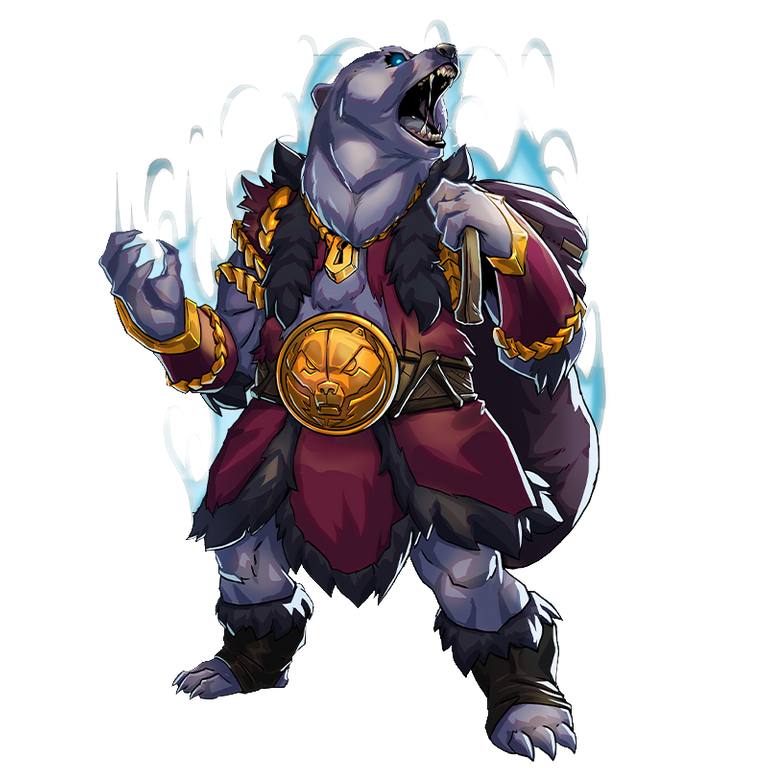 Who are you? Oshuur asked, but received no answer, Sthispa asked the same question without getting a different result. The bear was in front of them, and looked around, then he made a gesture with his nose and turned in the direction of the dragon core. As he was about to start his way towards that place, both Oshuur and Sthispa stood in front of him blocking his way.
I don't know what you are looking for, Oshuur said, but we can't let you go any further, he continued. The bear stared at him and ignoring him took a few steps forward, seeing the stranger's determination, Oshuur launched a direct magical attack, a power that few could have resisted, but his surprised face showed that it had not done him any harm.
Faced with such a situation, they did not know what to do, Oshuur turned his eyes to ask Sthispa for help, but when he did so he heard the fearful exclamation of his friend, "Watch out," without time to react he received a slap from the bear that sent him flying. Sthispa, seeing this, did not stop to fight but went to help Oshuur, who was lying on the ground knocked out.
It took a few minutes for him to wake up, when he did he asked what had happened, and after his friend told him he reacted and asked about the bear. She continued on her way to the core, Sthispa indicated.
Among themselves they wondered if he would go there, but before such uncertainty they understood that they had to go and stop him, although they were relieved because the road was guarded by royal troops, in their mind they thought that they would stop him, an illusory thought on their part. As they advanced they noticed many guards lying on the ground, there were no dead, only wounded and knocked out, which is why they moved forward as fast as possible.
When they arrived at the core site, they did not see the warrior bear anywhere, everything was quiet, and there was no sign of any combat, they felt relief.
That tranquility did not last long. They heard a very loud impact and when they looked at the sky a red dragon fell defeated, then something landed in front of them, when they looked, there was the bear, standing and without a scratch.
Oshuur asked, "Tell me who are you and what do you want?", he only received a penetrating look as an answer, Sthispa felt fear, but attacked without hesitation, his quick shot was deflected very easily. Before such action both agreed and attacked with great magic, Oshuur showed a glow in his forearms that called the attention of the bear, but that in turn made him more attentive to the combined attack, so he evaded it very easily, then counterattacked leaving Sthispa knocked out, and stood a step away from Oshuur, took him by the hand and lifted him up, checked the marks and let him go.
The latter, surprised that he had not hurt him, asked him again: "Who are you? This time, the bear stared at him and answered with a thundering voice: I am Arkemis, now sleep.
Oshuur could not resist and fell down, Arkemis was watching him for some time without doing anything, his look showed some nostalgia, after a while he sighed and lifted his face to the front to continue towards the core without any opposition.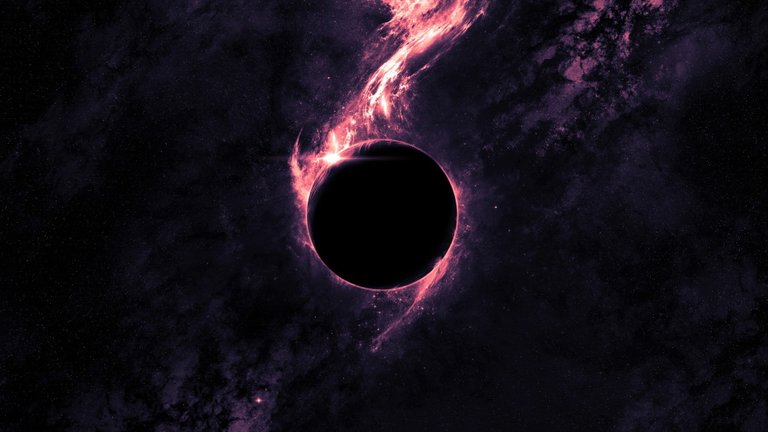 Source
---
Splinterlands is the best #play2earn game out there.
The images and separators have been edited in Adobe Photoshop using elements from the game.
If you want to start playing, you can do it from here:
https://splinterlands.com/?ref=cjlugo
---
Español
---
"En el universo pretoriano la "paz" que existe puede considerarse falsa, las ansias de poder y el levantarse por encima de los demás es lo que verdaderamente cuenta, los reinos se enfrentan entre sí y muchas veces quedan al borde de la destrucción, pero cuando se recuperan y todo parece estar prospero aparece un personaje que trae miseria y destrucción a su paso, Arkemis es su nombre, nadie sabe cómo lo hace y solo uno puede vencerlo, pero al día de hoy duerme y nadie sabe dónde se encuentra." Crónicas del reino
Interesante historia mi señora, pronuncio Chain Golem, pero Lux le respondió: no es solo una historia, estas crónicas nos muestran una realidad mi querido espíritu encerrado, yo estuve en contacto con Arkemis hace mucho tiempo, fue una experiencia conmovedora y aterradora por momentos, pero pude comprender sus intenciones y verdadero poder, Arkemis es una entidad misteriosa pero necesaria para este mundo.
Así como usted, le respondió su fiel sirviente, luego de eso continuaron con su conversación…
Mientras tanto en el imperio Dragón algo estaba por suceder, el personaje misterioso de quien hablaba Lux haría su incursión en dicho imperio, una que no sería muy bien recibida por sus habitantes, los encargados de darle la bienvenida serian Sthispa y Oshuur Constantia quienes se encontraban en un estanque conversando y entrenando.
¡Sthispa dispara allá! Indico Oshuur, luego de que lo hizo prosiguió con sus halagos, lo hiciste muy bien querida amiga, tú técnica de tiro rápido es una de las mejores del imperio, no veo quien pueda igualarla.
Ah, no es para tanto le respondió Sthispa, ambos sonrieron y siguieron practicando.
De pronto algo comenzó a brillar frente a ellos, los dos se miraron y estuvieron atentos al acontecimiento, pero la luz que emanaba era muy fuerte, por lo que no podían observar fijamente. Cuando el show de luces termino, un oso guerrero estaba frente a ellos, tenía una apariencia feroz, pero a su vez no mostraba intenciones de pelear.
¿Quién eres? Pregunto Oshuur, pero no recibió respuesta, Sthispa pregunto lo mismo sin obtener un resultado diferente. El oso estaba frente a ellos, y miraba a su alrededor, luego hizo un gesto con su olfato y se dio vuelta en dirección al núcleo dragón. Cuando iba a emprender su camino hacia ese lugar, tanto Oshuur como Sthispa se colocaron delante de él impidiéndole el paso.
No sé qué buscas, pronuncio Oshuur, pero no podemos dejarte avanzar, prosiguió. El oso lo miro fijamente y haciendo caso omiso dio unos pasos al frente, viendo la determinación del desconocido, Oshuur le lanzó un ataque mágico directo, un poder que pocos habrían podido resistir, pero su rostro sorprendido evidenciaba que no le había hecho ningún daño.
Ante tal situación, no sabían que hacer, Oshuur volteo su mirada para pedir ayuda a Sthispa, pero cuando lo hizo escucho la exclamación temerosa de su amiga, ¡cuidado!, sin tiempo de reaccionar recibió una bofetada del oso que lo mando a volar. Sthispa al ver esto, no se detuvo a luchar sino que fue a auxiliar a Oshuur, quien yacía en el suelo noqueado.
Pasaron unos minutos para que despertara, cuando lo hizo pregunto qué había pasado, y luego de que su amiga le contase reacciono y pregunto acerca del oso. Continuo su camino hacia el núcleo, indico Sthispa.
Entre si se preguntaban si iría hacia allá, pero ante tal incertidumbre comprendieron que debían ir y detenerlo, aunque estaban aliviados porque el camino estaba guardado por tropas reales, en su mente pensaba que lo detendrían, un pensamiento iluso de su parte. Cuando avanzaron notaron a muchos guardias tirados en el suelo, no habían muertos, solo heridos y noqueados, razón por la cual se adelantaron lo más rápido posible.
Cuando llegaron al lugar del núcleo, no vieron al oso guerrero en ningún lugar, todo estaba tranquilo, y no había indicios de combate alguno, sintieron alivio.
Esa tranquilidad poco les duro. Escucharon un impacto muy fuerte y al mirar al cielo un dragón rojo caía derrotado, acto seguido algo aterrizo frente a ellos, cuando miraron, allí estaba el oso, de pie y sin ningún rasguño.
Oshuur pregunto, ¿Dime quien eres y que es lo que quieres?, solo recibió una mirada penetrante como respuesta, Sthispa sintió temor, pero ataco sin dudar, su disparo rápido fue desviado con mucha facilidad. Ante tal acción ambos se pusieron de acuerdo ya atacaron con gran magia, Oshuur mostro un brillo en sus antebrazos que llamo la atención del oso, pero eso a su vez hizo que estuviera más atento ante el ataque combinado, por lo que lo evadió con mucha facilidad, luego de eso contraataco dejando a Sthispa noqueada, y se colocó a un paso de Oshuur, lo tomo de la mano y lo levanto, le reviso las marcas y lo soltó.
Este último sorprendido porque no le había hecho daño, le pregunto nuevamente: ¿Quién eres? Esta vez, el oso lo miro fijamente y le respondió con voz tronante: Soy Arkemis, ahora duerme.
Oshuur no pudo resistir y cayo rendido, Arkemis estuvo observándolo por cierto tiempo sin hacer nada, su mirada mostraba algo de nostalgia, luego de un rato suspiro y levanto su rostro al frente para continuar hacia el núcleo sin ninguna oposición.
---
Splinterlands es el mejor juego #play2earn que existe.
Las imágenes y los separadores han sido editados en Adobe Photoshop utilizando elementos del juego.
Si quieres empezar a jugar, puedes hacerlo desde aquí:
https://splinterlands.com/?ref=cjlugo
---
Thanks for reading
---
---
---