Twitch Partner Celebration with clove71!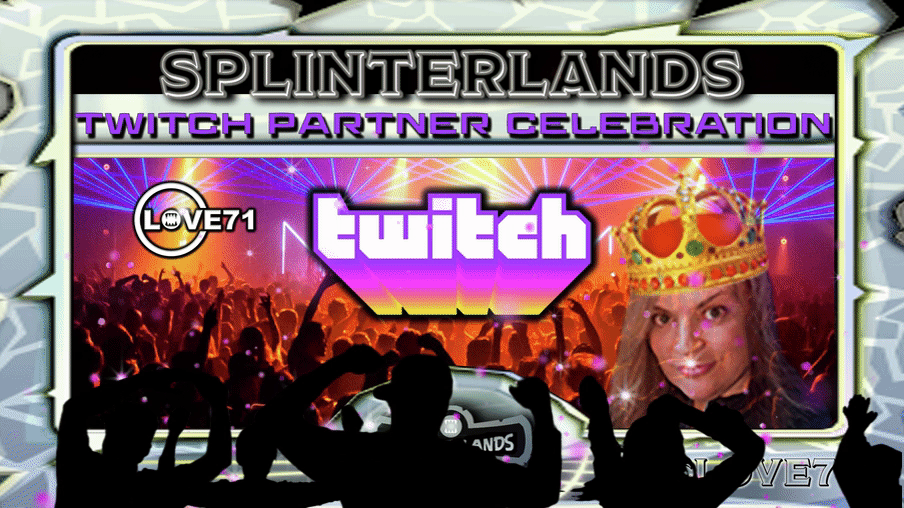 Hello everyone! I am so excited! It's been a long road for sure but I finally did it! I made Twitch Partner! I have been streaming my favorite game ever, Splinterlands since it was Steem Monsters way back in May 2018 when they first started. A Splinterlands O.G. is what I am! The very first Splinterlands Streamer and now Twitch Partner! I started streaming every day, back then in 2018 when DLive was just starting out on the Steem blockchain and I streamed every day there! All-day long!

It was a lot of fun, I also posted some videos and streamed sometimes on Twitch back then. DLive was where it was at for me at the time as it was Blockchain-based and they were also giving out $120.00 upvotes to some streamers! I loved it when I received one of those as I went and spent it all on Steem Monsters Alpha packs! I would say that was a smart investment, lol! I still have some Alpha pack opening videos on twitch if you go back to 2018! It was a lot of work to stream every day for so long and in the end, I am so happy that I kept on. I have had a blast doing it and am so excited about the future of Splinterlands with the great Twitch community I've been building! Join me this Saturday, November 13th at 7:00 PM EST HERE for a Twitch Partner Celebration! A huge shout out to Founders @Yabapmatt and @aggroed for making such an amazing game to stream!

All of my HIVE and Twitch followers will be eligible to receive a random Splinterlands prize, simply retweet this on Twitter, follow me on Hive & Twitch, and let me know in the comments below you have done so. I will let you know in the comments if you happen to win a prize!

Many players think I am rich, most do not know that I only earn $9 an hour as a home health aide for my disabled son Adil. He was born with severe Cerebral Palsy and cannot walk, talk, sit up, etc. It has been a rough life for him. Recently his own Medicaid insurance took away his only form of nutrition Boost Plus and as of now, I have to pay for it, it is very expensive! With all of this going on, I still love to share part of what I earn with players, I believe in the old phrase you should give to receive. I also really love the Splinterlands community, there are so many awesome people and so many wonderful streamers who give away a lot too!

I'm so excited to get my Splinterlands Stream Team up and running! The biggest thing about becoming a Twitch Partner to me was to be able to start the very first Splinterlands Stream Team! I love the community and love to build it up in any way possible! I will most definitely be inviting all my favorite streamers on Twitch, just to name a few such as @drabs587, @gank & @walkingkeys SplinterlandsHQ on Twitch, @ivarbjorn, @luthien12, @skyn skynotik on Twitch @lyerpald @thercek @gameboyali, @rentaw03, @sgt-dan, @cmmndrgarlic @mhowii and the whole No Sleep Gang, @Marcuswahl 's Splinterlands Colosseum @bladesong @confusedminer @dubclub and his awesome wife luckyducky who streams and so many more! Most players know me as the Splinterlands Giveaway Queen! I have given away so many of my own Splinterlands cards, thousands of Packs, DEC, SPS, 56 Land plots (last winter), 13 Gold Foil Chickens and more! Make sure you check out my amazing giveaway prize wheel for my Twitch Subscribers below! I also have a Discord and you can win giveaways in there as well, join it HERE. There is security there so you need to wait 10 minutes then give a thumbs up to the rules, grab a guest role and take off to the giveaway channels!


There will also be $100 in Splinterlands prizes sent out on Saturday night at 7:00 PM EST for the Twitch Partner Stream HERE from the $100 Treasure Chest Community Challenge you all crushed earlier in my stream! 4 random players from my stream will win $25 in Splinterlands prizes! The prize wheel for Saturday night's stream includes an Untamed pack, a Gold Foil Djinn Chwala $115 card, a legendary Djinn Biljka, a Chaos Legion pack, Vouchers, Mylor Crowling Summoner, 50 SPS, Monsters HODL T-shirt, a Physical Frost Giant card and more! You won't want to miss this giveaway! Winners will be from night bot and also Marbles on stream as always!

I am so happy and so excited about being a Twitch Partner! Life is good! I appreciate everyone who comes to my streams, I see you all in there and appreciate every one! The chat does scroll super fast at times and I know I miss a lot but thank you so much for supporting my streams! I have a lot of fun in them, to say the least! A big shout out to my fiance @ty2nicerva AKA- Good Trouble#3924 in Discord and Sounds of the Cypher on Twitch, You are a great graphic artist and I love all the work you do for my streams and awesome Hive thumbnails like the one you did here for me! Thank you! I love the Splinterlands T-shirts you make here- https://splinterlandsgear.com/

I'm so excited that you will start making Custom Splinterlands hats this week coming up! I can't wait to wear my Monsters HODL T-shirt with my custom tag name on the sleeve clove71 and the Monsters HODL hat! What a great combo that will be! I appreciate all the Mod work you do as well and all the great overlays and emotes and my Twitch trailer that you did for me. I really love all the ZenSports overlays you have designed. You are a great Artist! A big thank you to my son David @da-mor formerly @cushcoast, you can check out his Bitcoin tattoo on his neck he got like 7 years ago! He introduced me to the Steem Blockchain back in 2017! If it wasn't for you, I would have not found out about Steem Monsters!

A big thank you to all the other Mods on my Twitch stream and especially the awesome Twitch streamer @drabs587! He co-hosted last week's Zensports event and was simply outstanding at it! He does an excellent job in giving out all the gifts players win in the stream! It is very hard as well to do, trust me I know! The chat is going so fast and can get very chaotic at times, to say the least! Thank you so much! There are so many streamers, I can't wait until we can get our Team set up of awesome streamers I know and I will add you all to the team!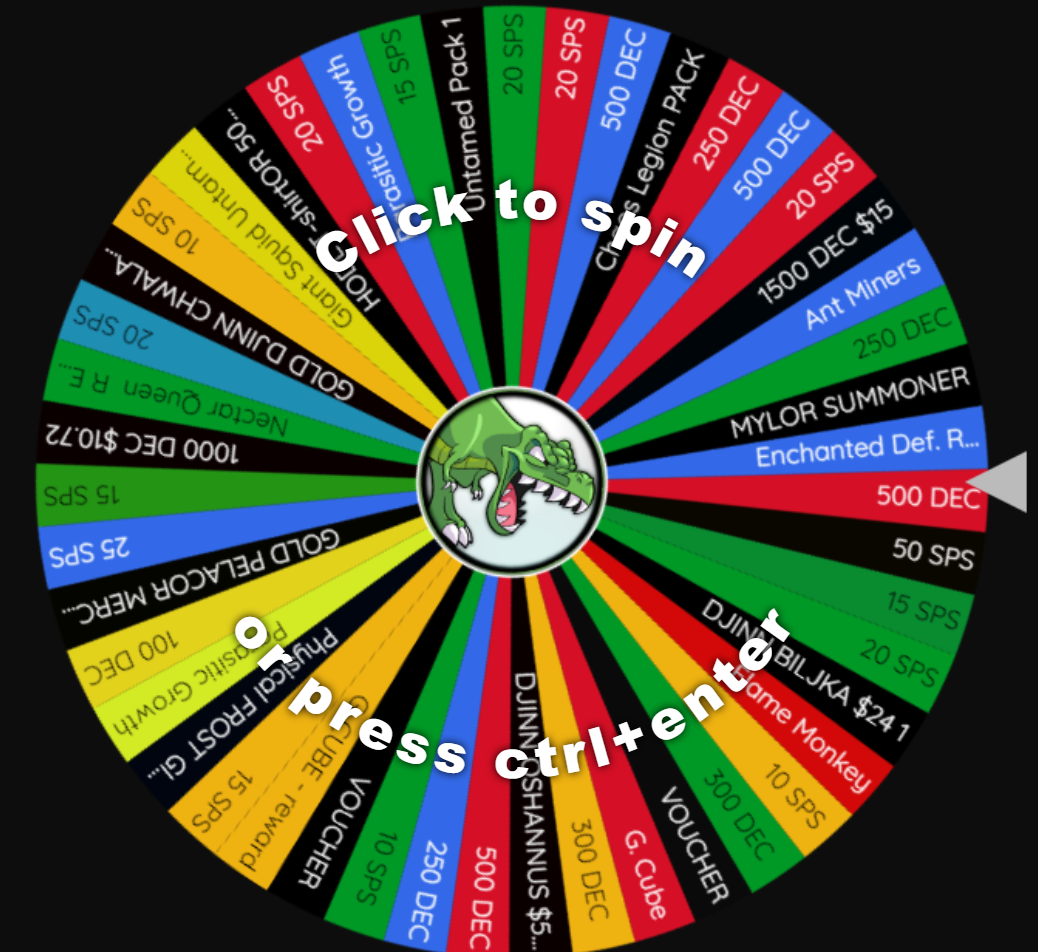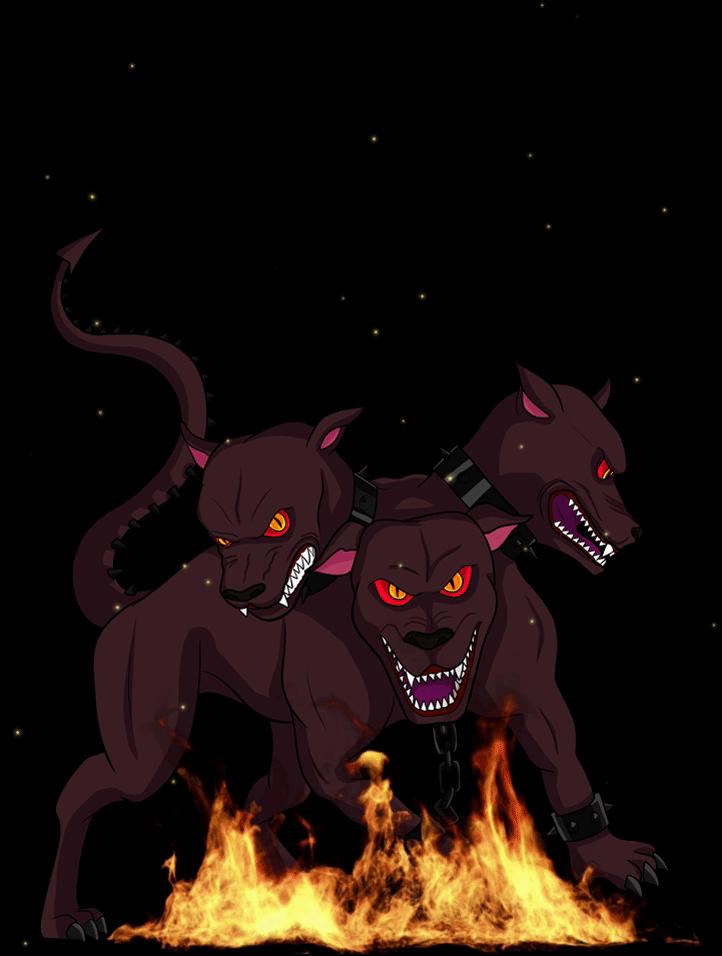 Catch me on Twitch for Live Coverage and Giveaways!
---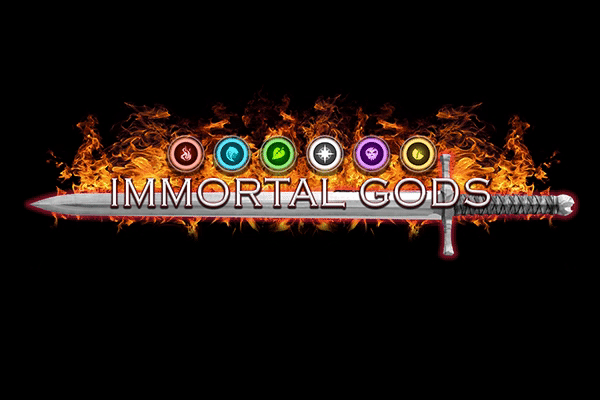 ---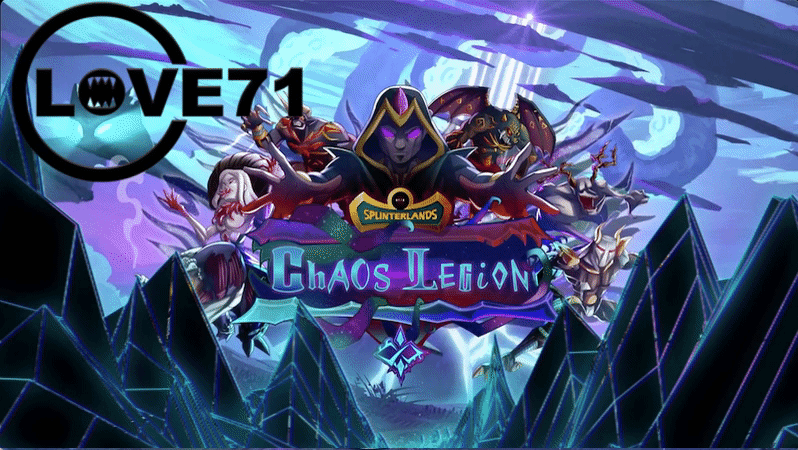 ---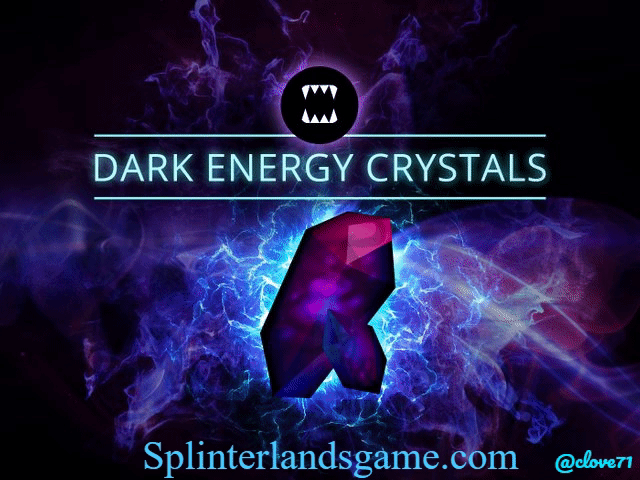 Check out all their features like the packs and rewards analyzer HERE.
View rewards cards going out of print, get your season report card and view cards by league cap by the great @kiokizz who is @splinterstats HERE please show him some Monster love on his recent Splinterlands posts!

Want to view Splinterlands stats? Check out @rafalski and his awesome Splinterlands stats HERE and make sure to show some Monster love on his recent Splinterlands post!

Check out @peakmonsters today HERE and all of their features!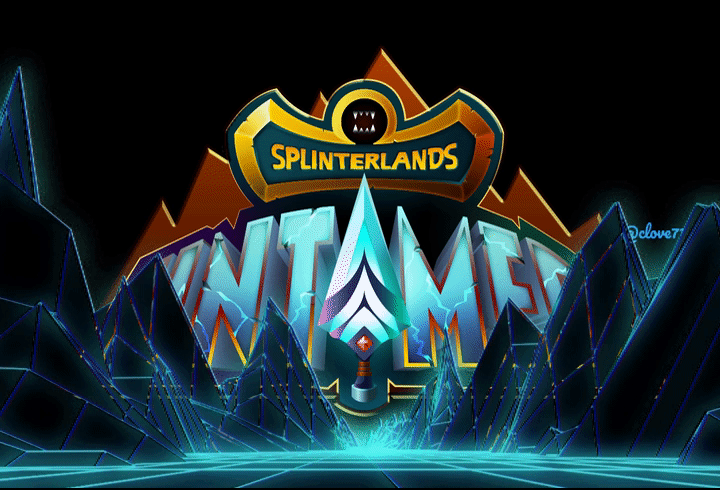 Splinterlands clove71 Discord HERE
Splinterlands Custom Merch HERE
Start Playing Now for FREE!
TWITCH Live Streams HERE
MY NFT ART GALLERY HERE
THETA.tv Live Streams HERE
Splinterlands Content Twitter HERE
Splinterlands TikTok HERE
Splinterlands Discord HERE
Splinterlandsgame IG - HERE
YouTube Splinterlands Content - HERE
3Speak HIVE Splinterlands Community - HERE

I wish you luck in your battles and daily quest loot chests!
I will see you all on the battlefield!
May the Monsters be with you.
Chris Love @clove71
Splinterlands Rep


2021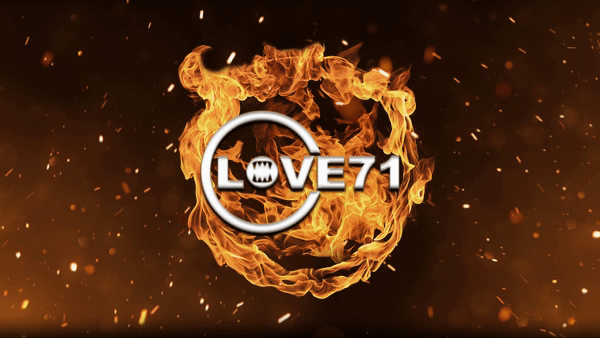 2019


2018


https://www.twitch.tv/team/splinterlandsstreamteam
---
---