A Fundraiser for Ivarbjorn in the Phillipines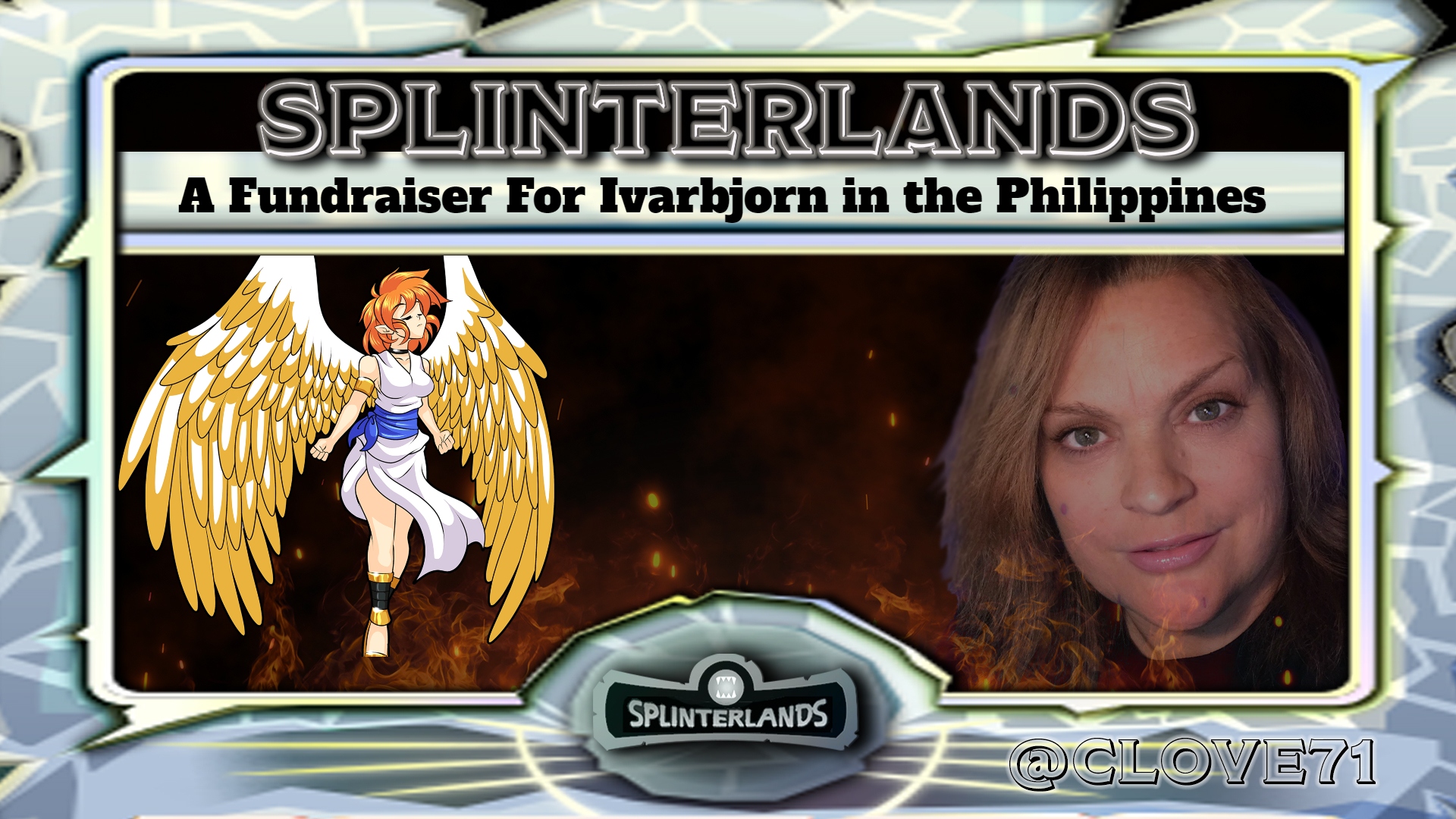 ---
Hello everyone, as you all heard there was a horrible deadly typhoon recently in the Philippines that killed hundreds of people last week. You can read all about the Typhoon on CNN HERE and a video from the Washington Post HERE. Splinterlands has a huge Filipino player base and @ivarbjorn is one of them. His city was hit the hardest. He was with his wife, son and family members in Looc, Danao City, Cebu. He has been a member of Splinterlands
since August of this year and he is a great Twitch Splinterlands streamer. You can view his streams before the typhoon hit HERE. He is a proud member of the No Sleep gang as well as a Guild Co-Leader of Immortal Gods TV which is a Guild of Splinterlands streamers! He does a ton of work helping me with my Discord, with spreadsheets for the Guild and so much more! The night the typhoon hit, he was on my live stream starting a Chaos Legion pack giveaway in my Discord. He always does the giveaways there while I am streaming and is always eager to help or work in any way he can.

It is my wish we can all help him and others there in his community together, I cannot do it all alone as I am not rich at all, however, I will start by donating him approximately $200 in DEC. I just sent him 40,000 in DEC. Hopefully, we can raise the other $800+ that is needed to fix their house and anything extra will go to others in their community in need of food, water, etc. Also, the beneficiary of this post is set to ivarbjorn so all of this post upvotes rewards will be sent to ivarbjorn after 7 days! I also set up a tournament set for Jan. 3rd, 2022 just to show awareness for players of the Philippines aftermath. Join the tournament HERE and again, please write in the comments any donation you send and it's value so we can estimate how much was raised. If you would like to remain anonymous and donate, please let me know in Discord clove71#5266 and I will receive your donation and send it to ivarbjorn. Thank you all! ————Update as of 12-27-22 https://peakd.com/splinterlands/@ivarbjorn/a-post-to-show-my-gratitude-and-appreciation-to-the-splinterlands-community————

He said during the typhoon that "We stayed in our house during the typhoon with relatives who evacuated from their homes, since they are living near the coastline, and we are living in an upper part of our area (barangay) when some parts of the roofs on our house got blown by the strong winds, we were in the room securing the kids and elderlies, me and my brothers were trying our best to tie the roofs to avoid further damage while the winds are heavily blowing at us.
We are now staying in our house and we temporarily fixed the roofs but when it rains water comes inside."

View the photos below that Ivar took before his phone eventually died of the aftermath and damage that occurred to his house and the area around it.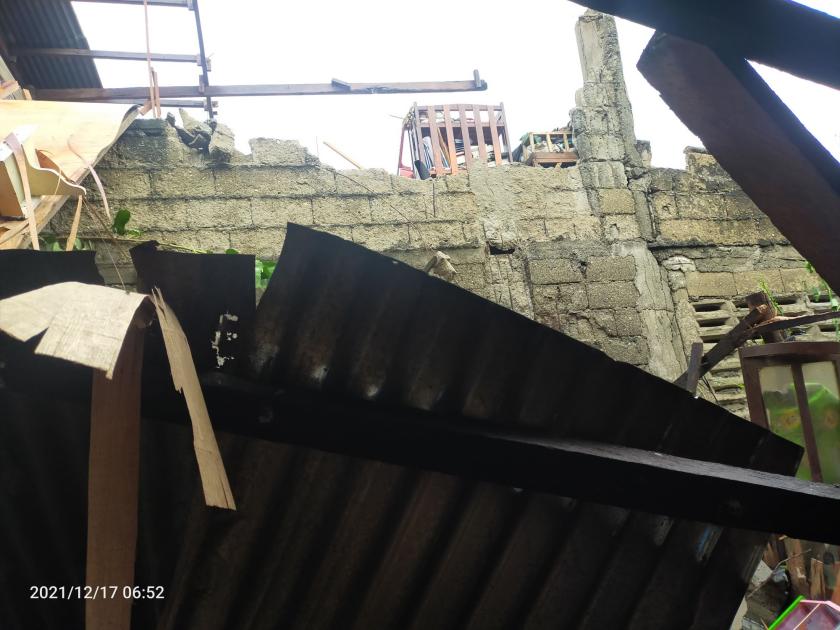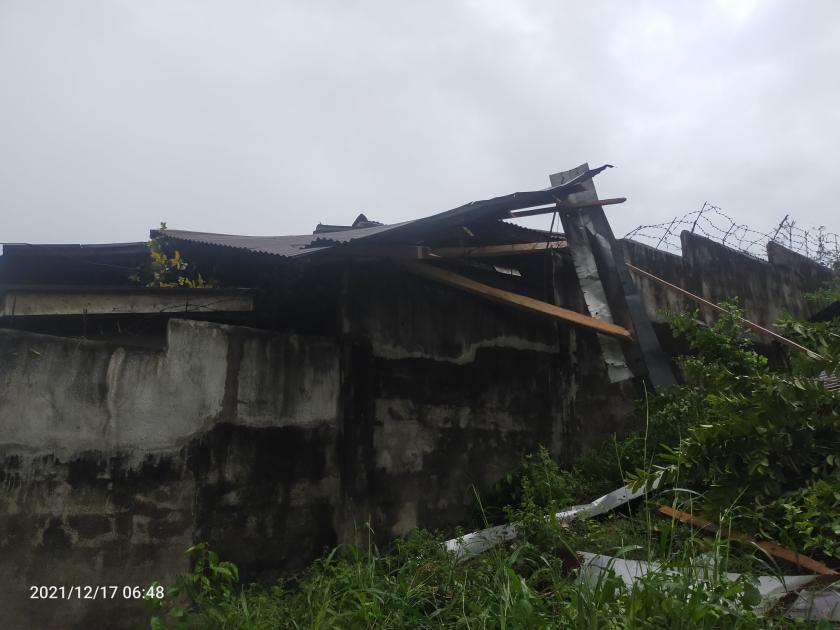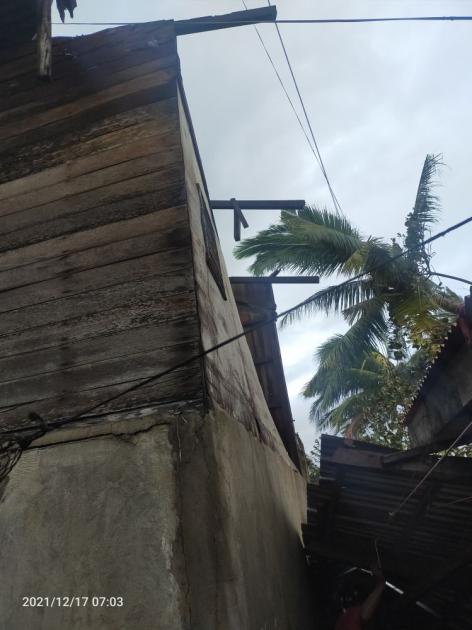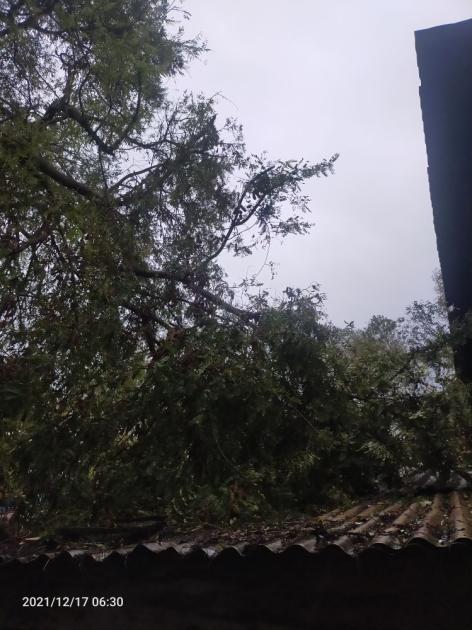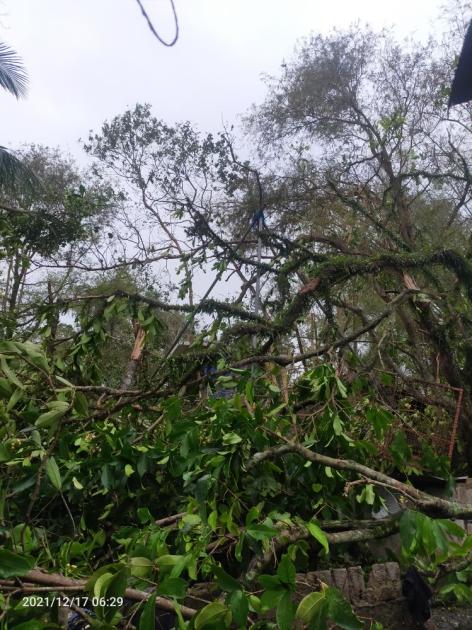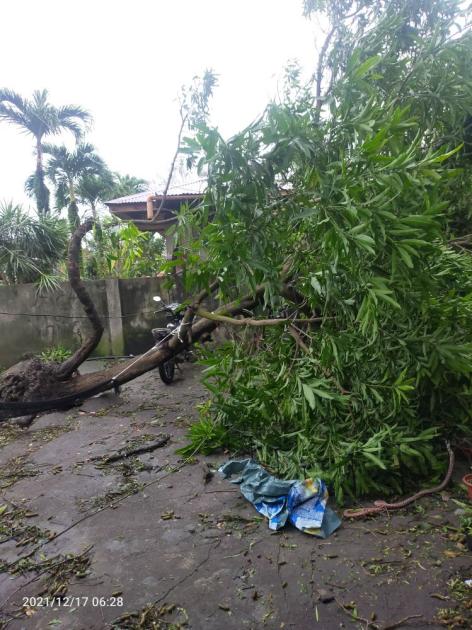 As you can view, there is a ton of work that needs to be done and to help fix his roof and more, I am creating a tournament for Ivarbjorn. If you can spare $1 or $10 or whatever you may have in DEC, SPS, cards or even card delegations please send it to @ivarbjornin Splinterlands and it will go directly to him,. he also mentioned that he would appreciate any help but when I told him I was going to try to help with whatever I could do he said this: "As for donation I would suggest that we make it that we will donate it to everyone in general, there are lots here that needs the most help, our house just needs the roofs to be fixed, but we can organize a donation drive for everyone here, a meal few kilos of rice will mean a lot to families that need it most."
That is Ivar for you, he is very kind and always trying to help out others too! I told him to if he has anything left he could give it to them to help as well. I am hoping we can raise $1,000.00 or more for him to be able to fix his house and help out with food, etc. I told him I am not sure what will happen but anything you have to help can all add up. If you donate directly to ivarbjorn in Splinterlands please let us know in the comments on this Hive post what you sent and the USD value. We can try to estimate at the end of this post what was sent to him to see if we reached USD 1,000 value or not.
I know the Splinterlands community is a strong and helpful one at heart. We can all come together now to try to help out a fellow Splinterlands brother. His wife, son, and all his family and friends will appreciate it so much! Thank you all for your help with this. If you already sent him a gift before viewing this post, please comment on what you sent and the USD value, even if it is $1 so we can see if we came close to the goal. This is crypto so any donations will work for him. You can send him DEC, SPS, cards, packs, even delegations to his account as he is battling now on his phone to try to earn to help cover expenses. If you have Hive or HBD, any tokens on hive-engine you can also send as well. Please leave a note in the comments though if you do so we can all see what he received. Thank you all so much for your help! I will see you all at Ivarbjorn's tournament, I will be adding it to this 3speak Hive post in a few minutes!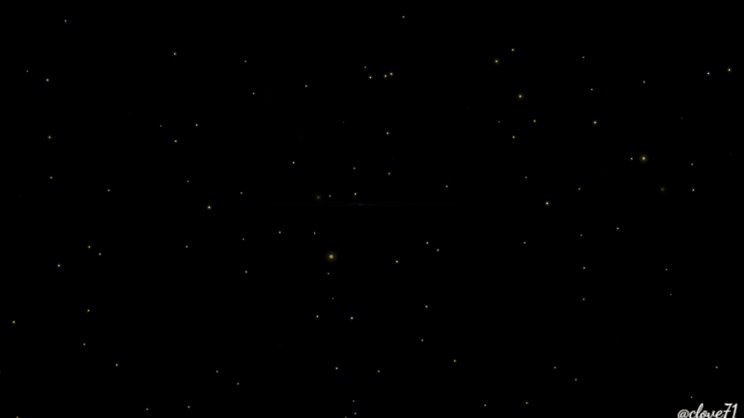 The Updated Christmas Eve and New Years' Eve Prize Wheel for my Twitch Subscribers!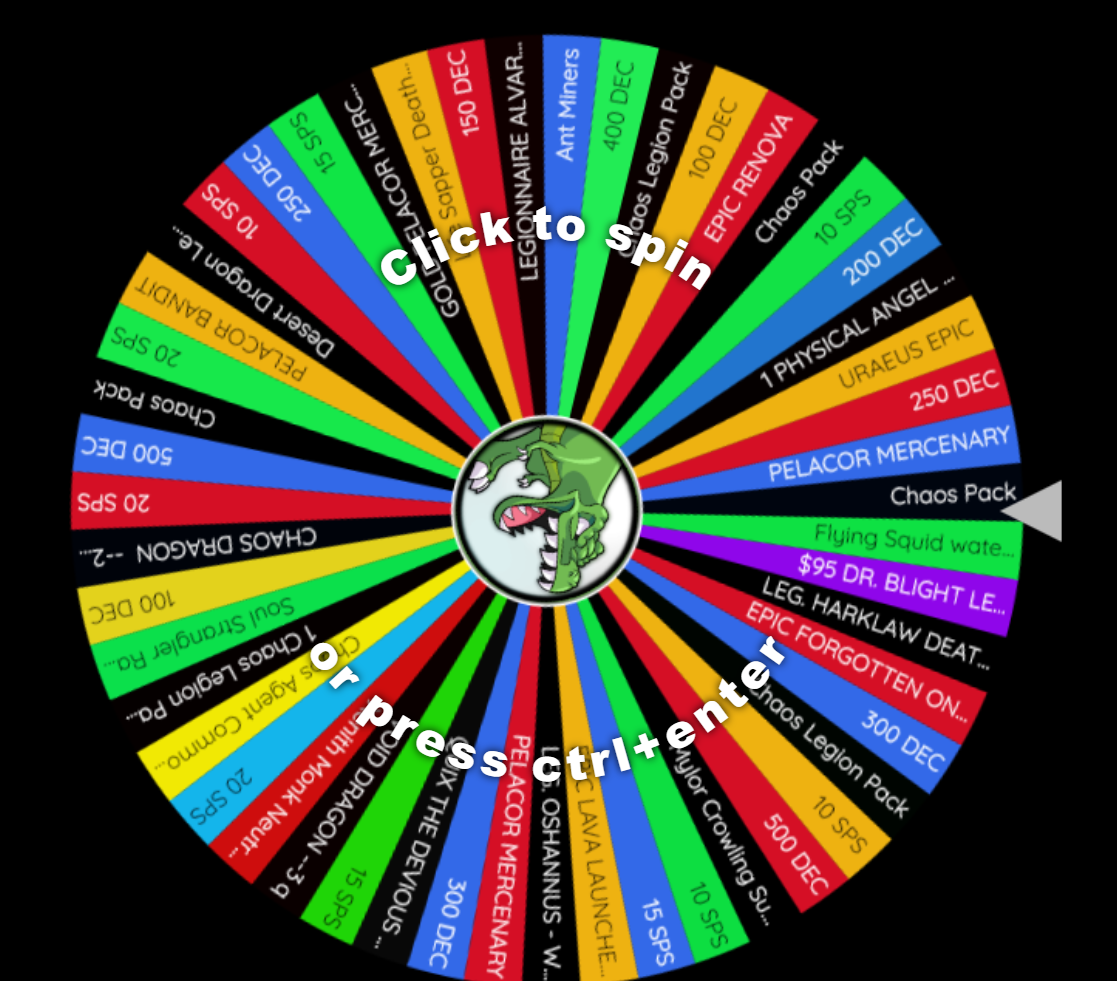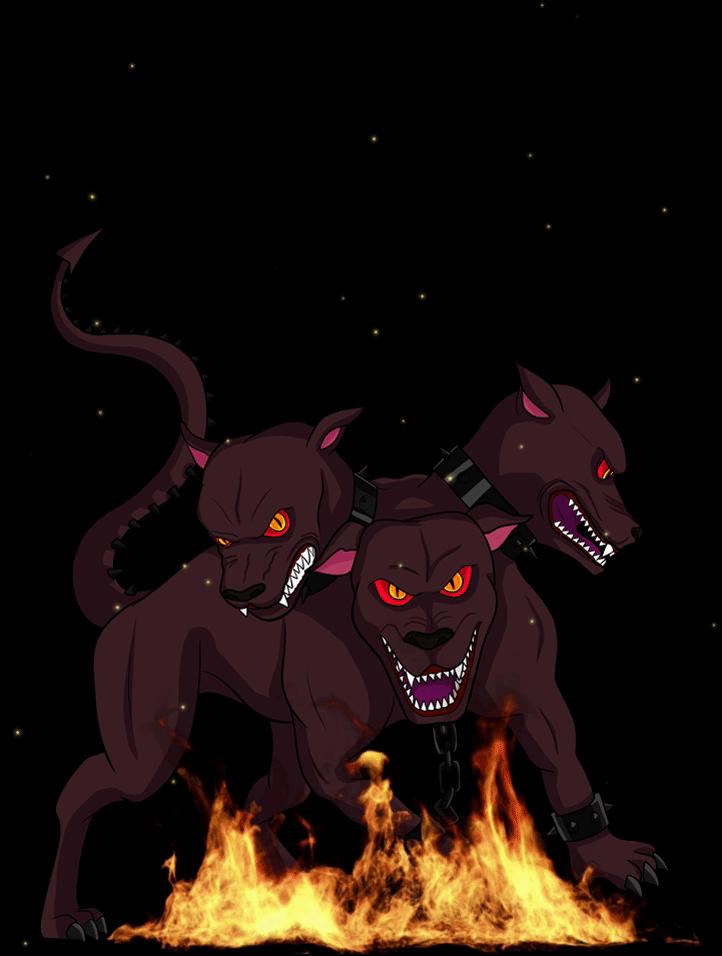 Catch me on Twitch for Live Coverage and Giveaways!
---

---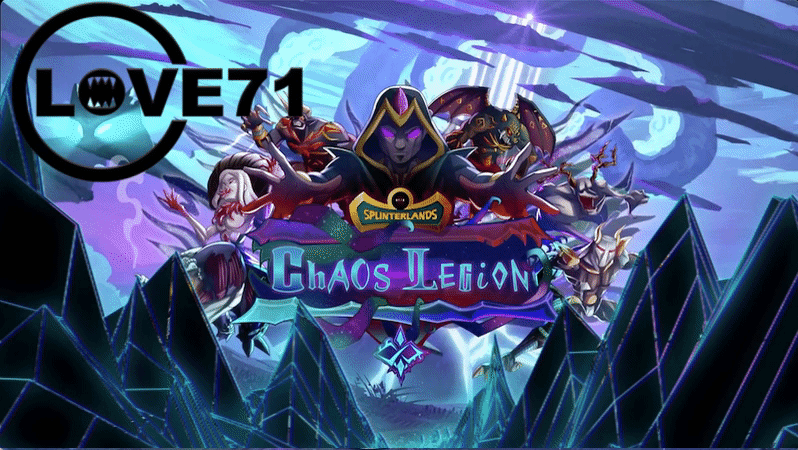 ---

---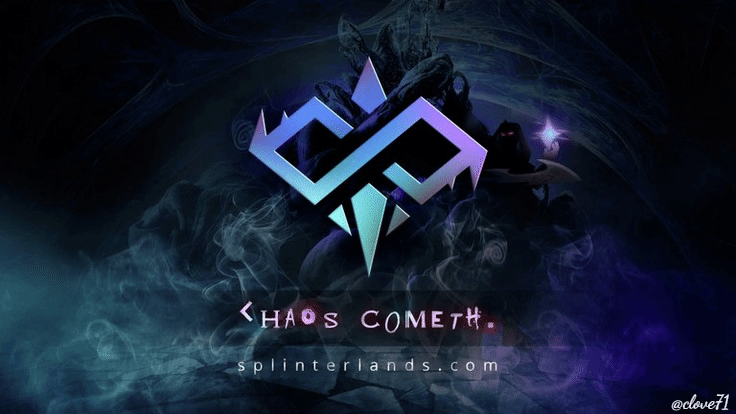 Immortal Gods is now RECRUITING! DM me, clove71#5266 in Discord if you have a nice win rate and decent cards so apply at the Guild OR you can DM me as well! Gold foil cards are needed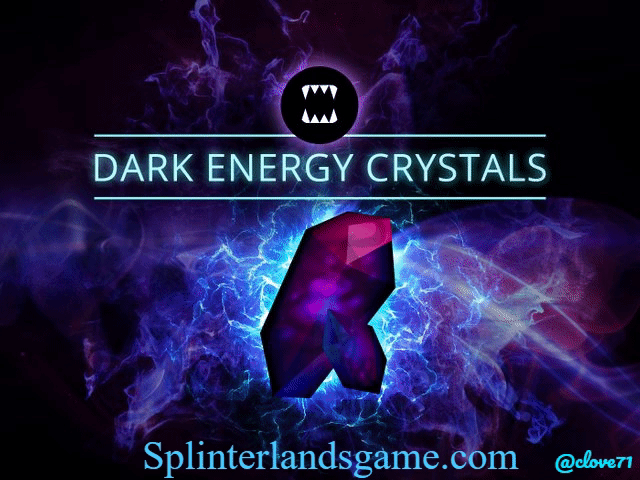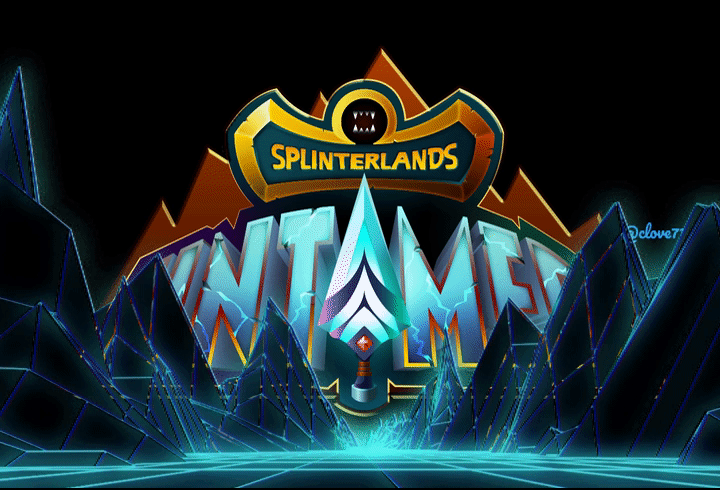 Splinterlands Custom Merch HERE
Start Playing Now for FREE!
TWITCH Live Streams HERE
MY NFT ART GALLERY HERE
THETA.tv Live Streams HERE
Splinterlands Content Twitter HERE
Splinterlands TikTok HERE
Splinterlands Discord HERE
Splinterlandsgame IG - HERE
YouTube Splinterlands Content - HERE
3Speak HIVE Splinterlands Community - HERE

I wish you luck in your battles and daily quest loot chests!
I will see you all on the battlefield!
May the Monsters be with you.
Chris Love @clove71
Splinterlands Rep


2021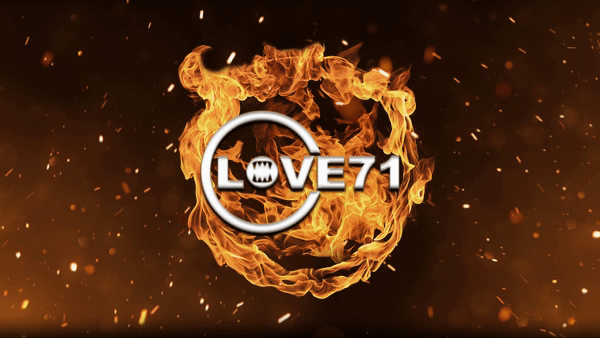 2019


2018


---
▶️ 3Speak
---
---