Calling All Mavs - Splinterlands Brawls Testing!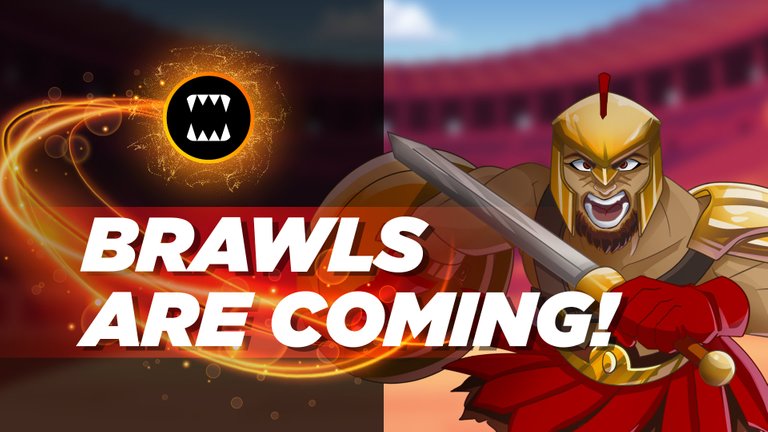 This is a day long in the making. At last the leading Guilds of Praetoria have completed construction of their mighty Arenas, inspired by the success of the Mt. Mox tournaments. Feeling eager to put them to use, they first wish to conduct a series of tests to ensure the buildings are structurally sound before opening them up to official competition.
Testing is now open to all Splinterlands Mavericks
I'd like to invite all Mavericks to join in some QA testing in a specially prepared test environment. To incentivize participation, there will be some sweet DEC prizes up for grabs (more details on that down below).
If you're a Maverick, you can log into the QA game server here:
The first test Brawl is scheduled to start this Friday at 9 pm Eastern Time:

Just to be clear, the final release date for Brawls has not been decided yet, although we expect it to be quite soon. What's happening now is that we are beginning final beta testing prior to release.
What is a Maverick?
For those who don't know, Maverick status is a special Discord title awarded to players who have purchased 500 packs or more from the in-game store. Being a Maverick allows players to hang out in the exclusive #mavericks-house channel in Discord, and grants you early access to beta test new features.
If you're not yet in Discord, we'd love for you to join and say hello! And if you've purchased 500+ packs, you can register for Maverick status by typing $register HIVE-ACCOUNT-NAME in the #registration channel:
Official Splinterlands Discord: https://discord.gg/A6yNcVqbU6
---
What is a Brawl?
Brawls are frenzied, wild, in-your-face Guild vs. Guild arena combat! Kind of similar to Anytime tournaments but with several guilds all facing off against each other. And more emphasis on teamwork with your guildmates rather than rewarding individual performance.
As with Collection Power, Brawls will be released in phases with more functionality gradually being layered on over time. The first phase will include a new guild building, the Arena: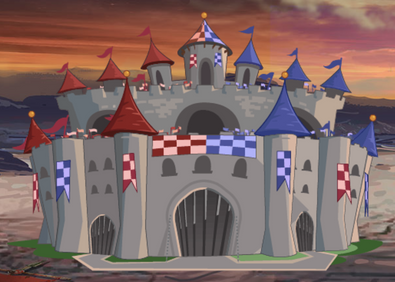 For performing well in Brawls, guilds will be rewarded with CROWNS. These are a special, non-transferable, non-tradeable guild currency which will have many uses. What are those uses, you ask? Well, I'll leave it as a mystery for now... suffice it to say it will greatly benefit your guild to have a lot of CROWNS. :-)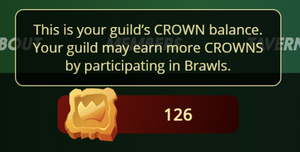 Brawl Cycles
Brawls follow a repeating 3 day cycle, similar in some ways to ranked play seasons. Each 3 day cycle is split into 3 phases, and each phase is 24 hours long:
Phase 1 - Prep Stage: in this phase, guild members decide which Frays they would like to join before the combat starts. A Fray is analogous to Anytime tournament groups, except each Fray has different level limits, card editions, and allowed foils. So you can pick Frays that are best suited to your play style and individual strengths.
Phase 2 - Combat Stage: This stage is similar to a traditional Anytime tournament. You'll have 24 hours to select teams for all your battles, and you will fight the players in other guilds who also joined the same Fray.
Phase 3 - Results Stage: Once the combat is over, you can see the results of the Brawl - how guilds performed relative to one another, and how many CROWNS each guild won. In this stage you can decide if you want to spend any of your guild's winnings on building upgrades, or adjust settings for the next Brawl cycle.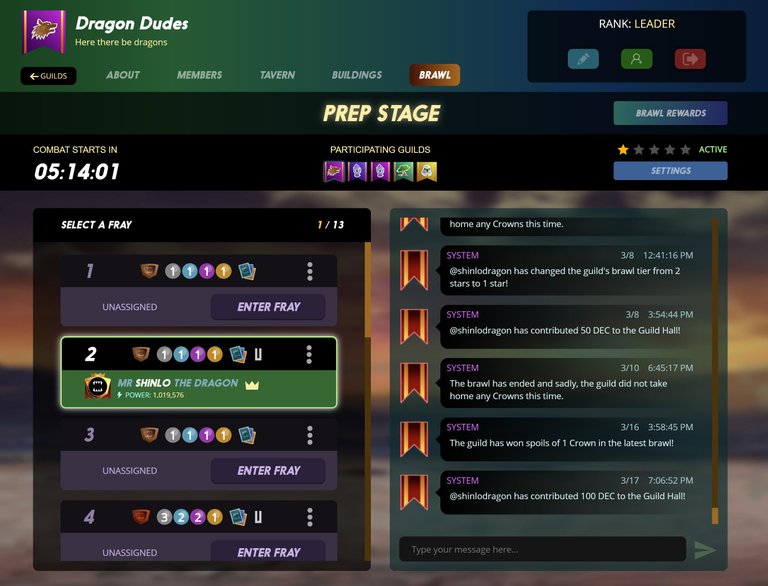 ---
Testing Environment Details
The QA game server is loaded with a snapshot of real game data, taken yesterday. That means when you log on, you'll have all the same cards, guild memberships, DEC balances, etc that you had as of yesterday. However, nothing you do in QA has any effect in the real game environment, and assets in QA cannot be transferred outside of QA. It's basically just a testing sandbox for trying out new features. So cards and DEC in QA have absolutely no real world value.
Okay, I'm logged onto QA, what should I do?
Well, Brawls are a team sport so get your fellow guildmates in and be sure your guild Leader & Officers join as well. Only Officer rank or higher can enable your guild for Brawl participation!
To get started with Brawls, head on over to your guild screen and I'm sure you can figure it out: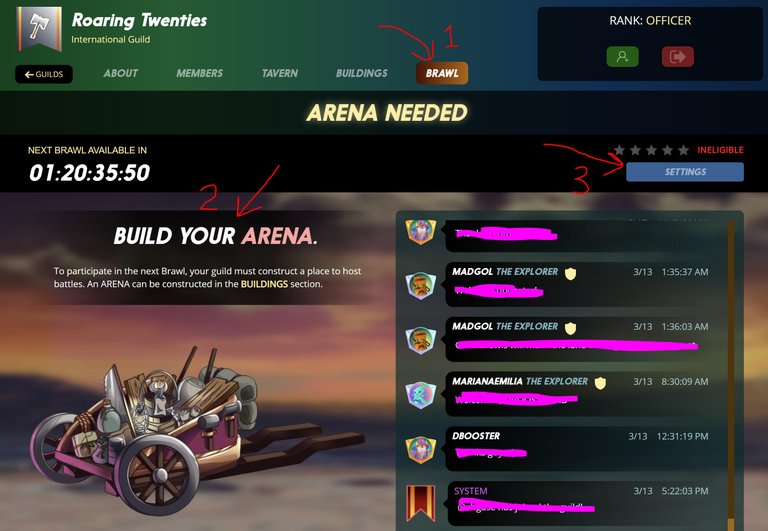 Build your guild's Arena.
A guild Officer or Leader must toggle the guild's Brawl Status to ACTIVE in the settings.
Since this is a testing environment, feel free to leave your guild and join others or form new ones as you see fit. Especially if your real guild doesn't have many Mavericks or won't otherwise be well represented in the test Brawl.
What do you expect of testers?
As a tester, it would be most helpful if you do the following things:
Try to break the system. Click all the buttons, think of weird ways of doing things that maybe we didn't anticipate, make sure it all just works.
Make a note of anything that doesn't feel intuitive or seems confusing.
Have fun!
Feedback on items 1 & 2 is appreciated, but please keep it constructive. Stuff like "I don't like this screen, I think you should redo the whole thing" will be ignored. At this point we're not looking to make any drastic big design changes.
What we are looking to do is fix any bugs you discover, and make small tweaks / adjustments to improve the usability and overall intuitiveness of Brawls.
Help, the QA server won't let me in!
Only Mavericks are able to log onto QA. However newly registered Mavericks may not have been granted access yet. If it says you are not allowed, DM myself ( @cryptomancer ) in Discord with proof of Maverick status, and I'll enable your account.
Prizes
As a reward for helping test, I will give out real DEC prizes as follows, following the end of the first Brawl cycle early next week:
5000 DEC per CROWN won to each Guild Leader
So for example, if your guild wins 20 CROWNS in the Brawl, then your Guild Leader will be awarded 100,000 DEC. As winning a Brawl is a team effort, Guild Leaders are strongly encouraged to use this prize to help their guild in some way, perhaps by upgrading guild buildings or by splitting the prize amongst participating guild members. I'll leave that decision up to the discretion of each Guild Leader.
The number of CROWNS won is highly dependent on the amount of overall participation, so the more guild members you can get involved in the testing, the better the potential rewards!
---
Now go forth, all you brave warriors, and bring everlasting glory to your guild!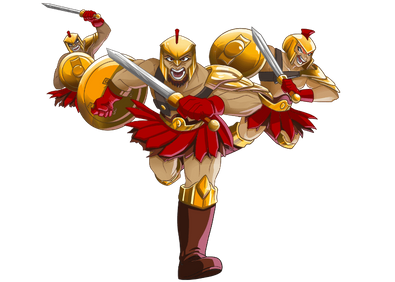 ---
---