"The Classic Gameplay" - SHARE YOUR BATTLE WEEKLY CHALLENGE - Elven Cutthroat "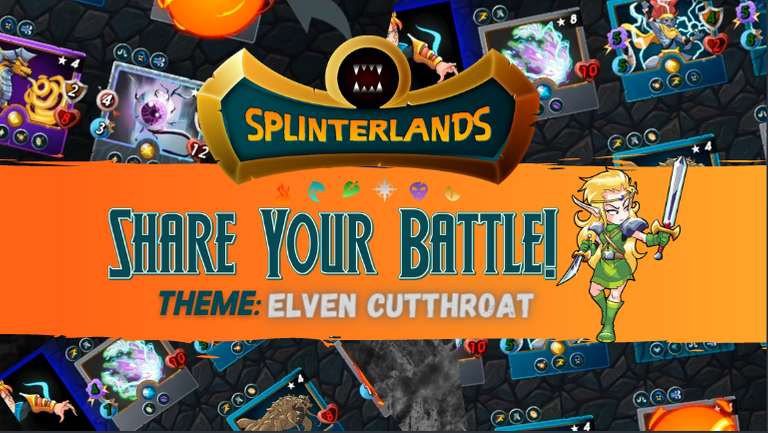 "The Classic Gameplay"
I named this battle with this as the line up is simple and known but very effective for battle.
Lets go into details:
ELVEN CUTTHROAT
--- The story of behind---
Elves can be found living in many of the forests of the Splinterlands. They live in the trees, but come down often to collect resources from the forest floor. Though the elves are small and beautiful, they always have a seemingly endless supply of concealed knives, with which they are deadly accurate.
Monster Stats: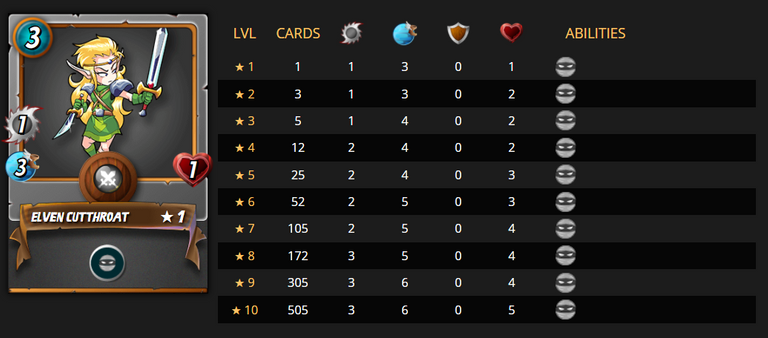 Of course! Everyone knows this monster "The little killer". With this stat we can see how much attack, speed and life is added every time it will be leveled up .
Battle: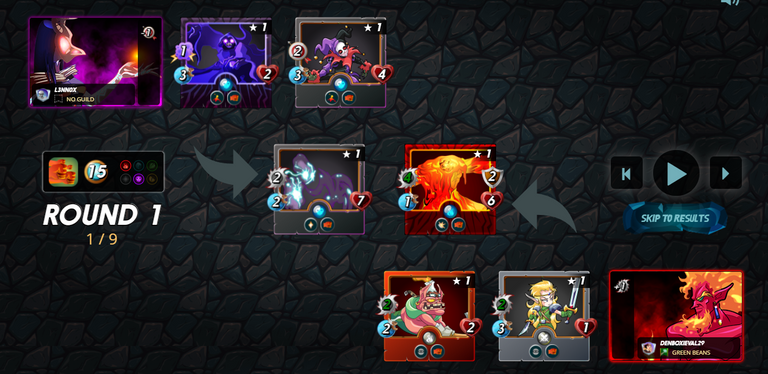 Here is the fully Battle's Video.
As we can see with the line up and gameplay, i called it "The Classic" this line up and gameplay is used by many but very effective with small mana cap with tank and two little sneaky at the back.
The mana has been set at 15 and rule of Heavy Hitters where all monster have knock out ability.
Summoner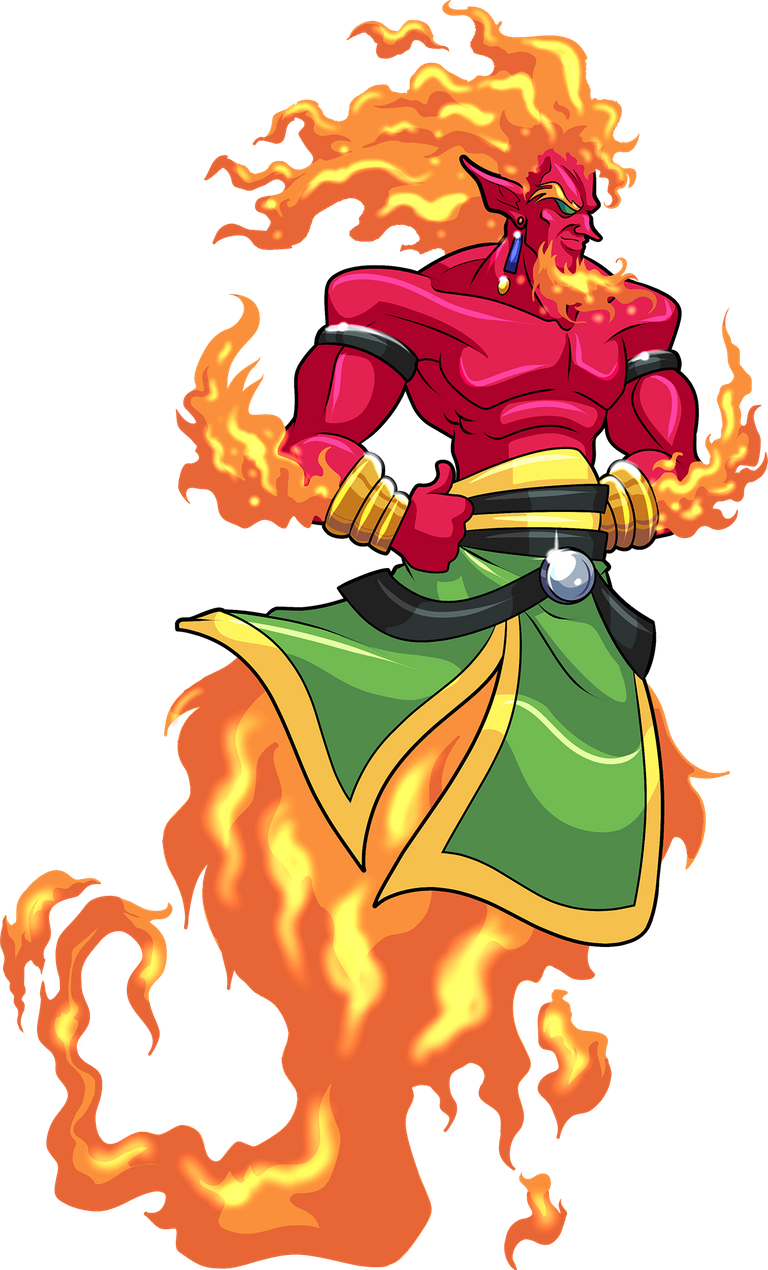 Malric Inferno - " The Spectre of Fire " - This has been one of my favorite summoner as it adds to the attack of all the melee monster where we all know how high the damage is and how sneaky fire type monster. With addtional damage given by this summoner , you did not even notice that your team has already been wipe out so WATCH OUT.
Monsters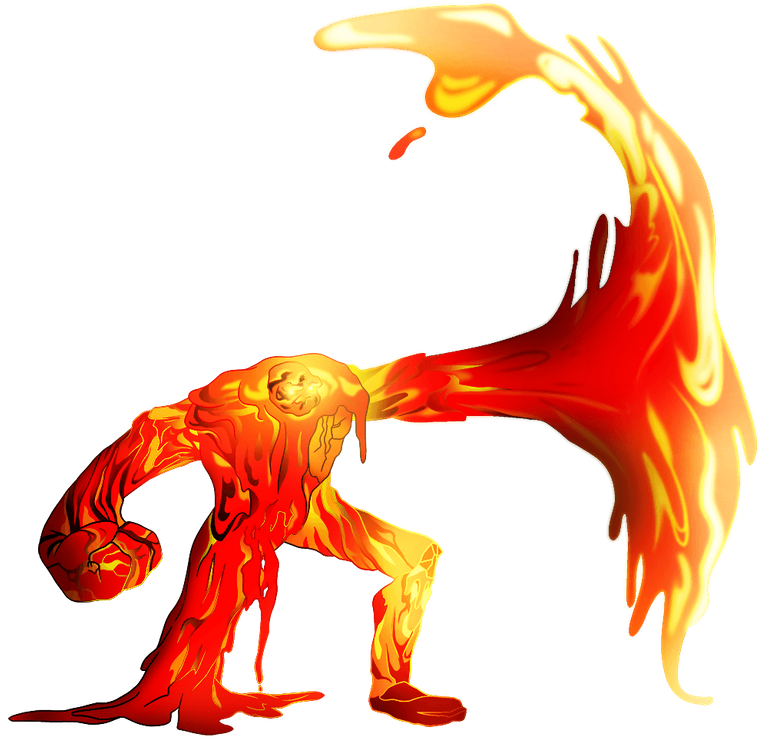 Living Lava - "The Tank" - We all know this big guy, the one whos burning inside who is super tanky with reduce melee and ranged damage from the enemy. You cannot break his will to protect his teammates behind so better be READY TO FACE THIS BIG GUY.
Elven Cutthroat - "The Sneaky Little Girl" - Our featured monster this week. She may be SMALL but she CAN CUT YOUR NECK BEHIND. This monster is very useful and with small mana to it , it is very useful for small mana battle so be BETTER LOOK BACK.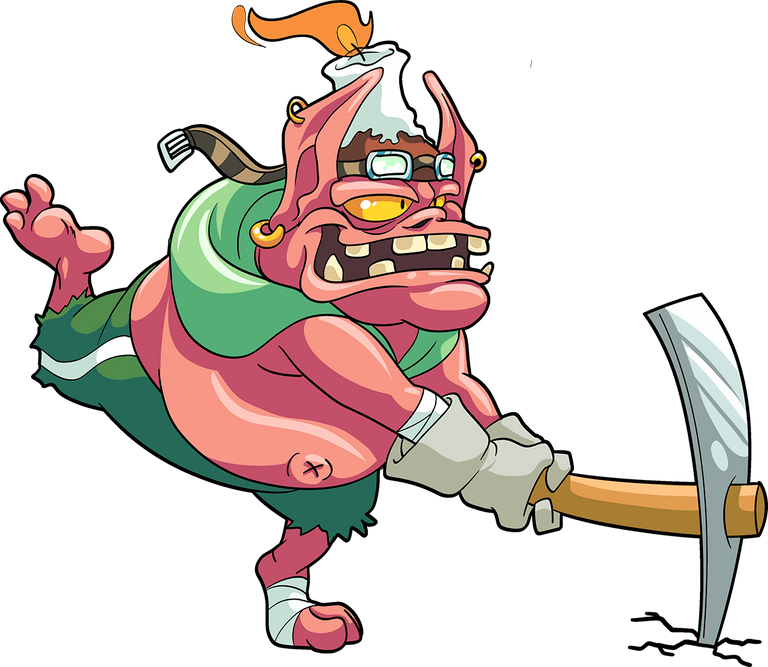 Kobold Miner -" The little miner" - Another useful monster that attacks your back. He may be small but with his pick axe you BETTER RUN or you'll regret it cause he is behind. With additional melee attack from the summoner this little guy really hurts.
ROUND 1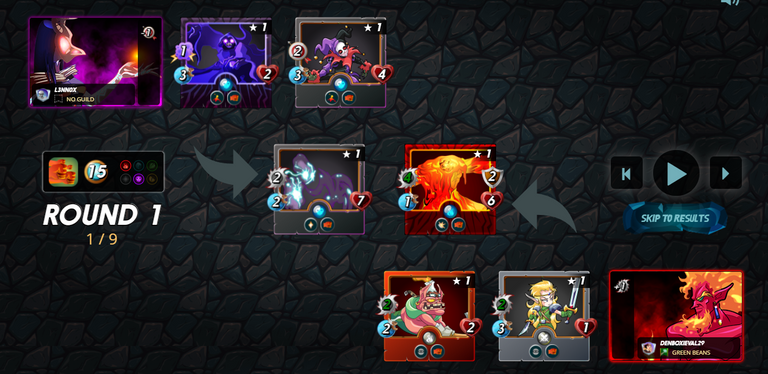 Round 2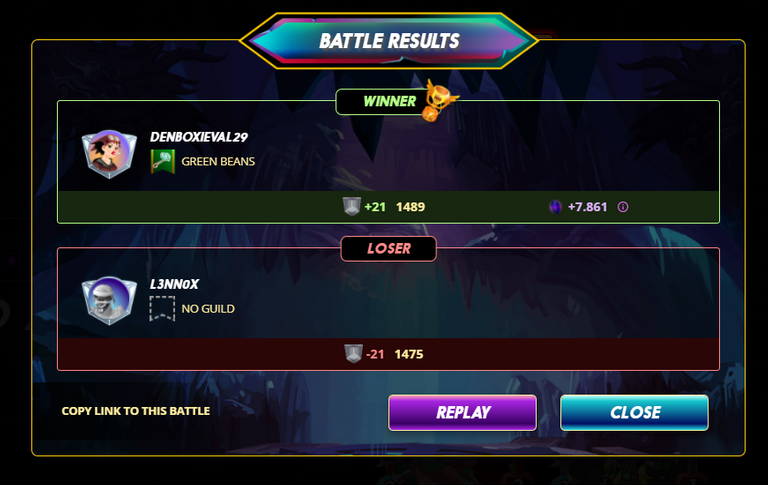 The battle only last for two rounds. This was fast but exciting and exhilirating. As we can see, I won with my team and bring victory with my splinter summoner and monsters.
Thank you and Godbless!!
If you find this interesting, you can also check out my other blog with last week share your battle challenge
https://www.splintertalk.io/@denboxieval/splinterlands-share-your-battle-weekly-challenge-theme-dragons
and my latest blog about discord where you can win raffle prizes. https://www.splintertalk.io/@denboxieval/splinterlands--futuredecsord-raffle-channel
---
---